Cinnamon Bread Pudding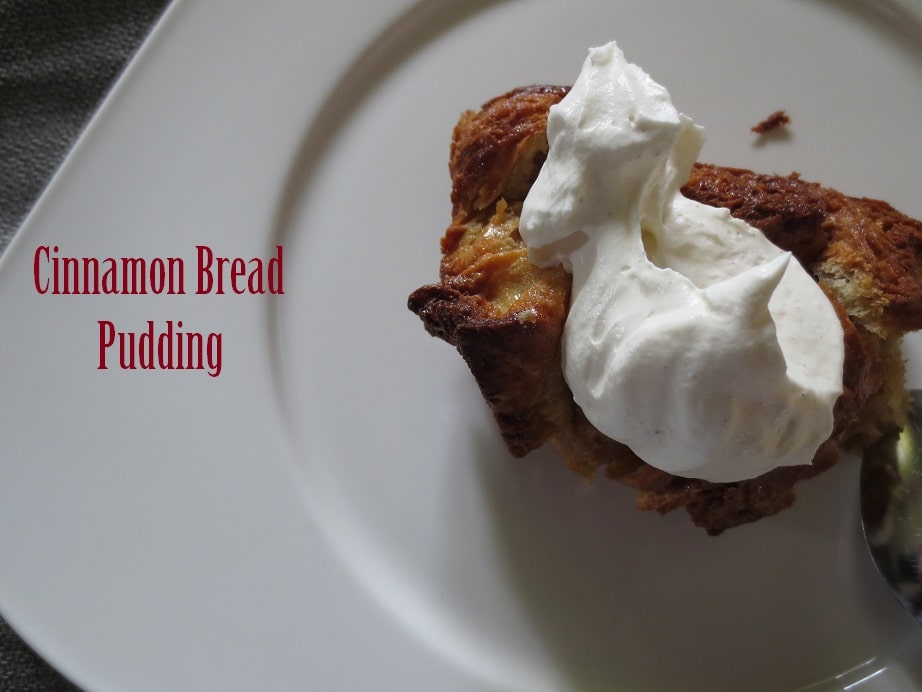 I'm a huge fan of bread pudding, and no matter how full I am after any given restaurant meal, if there's bread pudding on the menu I'll be gettin that. I have not, however, ever tried to make it myself before. I did make a baked french toast once that was similar in process and texture, but not exactly the same.
So for my first attempt I decided to go the mostly the traditional route in terms of flavor and do a simple cinnamon bread pudding. I did, however, use croissants instead of french bread or anything like that. The result is something really buttery, and since croissants are so airy and full of holes, the custard really fills them up and reaches every nook and cranny.
Here's the thing with this kind of dish- you can really do whatever you want with it. You could do maple extract, or almond, and add nuts or raisins (if you like terrible dried fruits) plus you can really use any bread you want. I've seen a ton of recipes that just use sandwich bread.
That being said, it's totally the kind of thing that you can just throw in things that you already have to make whatever flavor complex you'd like. I made mine with some cinnamon whipped cream, but it would also be great with ice cream or a caramel sauce!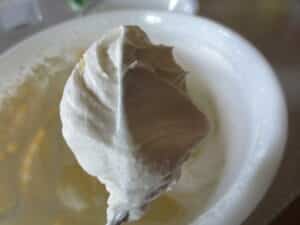 Still, I'm a simple girl. I loved the result and taste of this. Hope you enjoy it!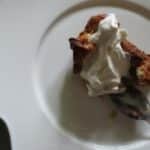 Cinnamon Bread Pudding
Ingredients
For the bread pudding
6-7

large croissants

cut into large cubes

5

eggs

1

egg yolk

1/2

cup

sugar

1

stick butter

1/2

cup

brown sugar

Vanilla

1

tsp.

Cinnamon

1 1/2

cups

heavy cream
For the Cinnamon Whipped Cream
3/4

cup

heavy cream

3

tbs.

powdered sugar

1

tbs.

vanilla instant pudding mix

optional*

1/2

tsp.

cinnamon
Instructions
For the bread pudding
Place bread into an 11x7 glass baking dish. You can use other sizes as well, but this amount of bread should fill up whatever size you use.

Mix together the eggs, yolk, and regular sugar in a large bowl. Set aside.

Melt butter in a small saucepan and add brown sugar, vanilla, and cinnamon. Whisk until smooth.

Remove from the heat, and then slowly whisk the brown sugar mixture into the egg mixture. whisk in the heavy cream.

Pour the mixture over the bread, pressing the bread down with a spoon to ensure every piece gets custard on it. Allow this mixture to sit and soak for 20-30 minutes.

Bake at 350 degrees for 45 minutes. The pudding will puff up a bit while baking, but will settle again once it's cooled.
For the whipped cream
Beat the whipped cream until almost stiff. Add in the sugar, cinnamon, and pudding mix, and continue to beat until stiff.

Serve the pudding warm with the whipped cream on top
Recipe Notes
*The instant vanilla pudding mix will keep the whipped cream stiff for a longer period of time.
Comments