Chocolate Chip Angel Food Cake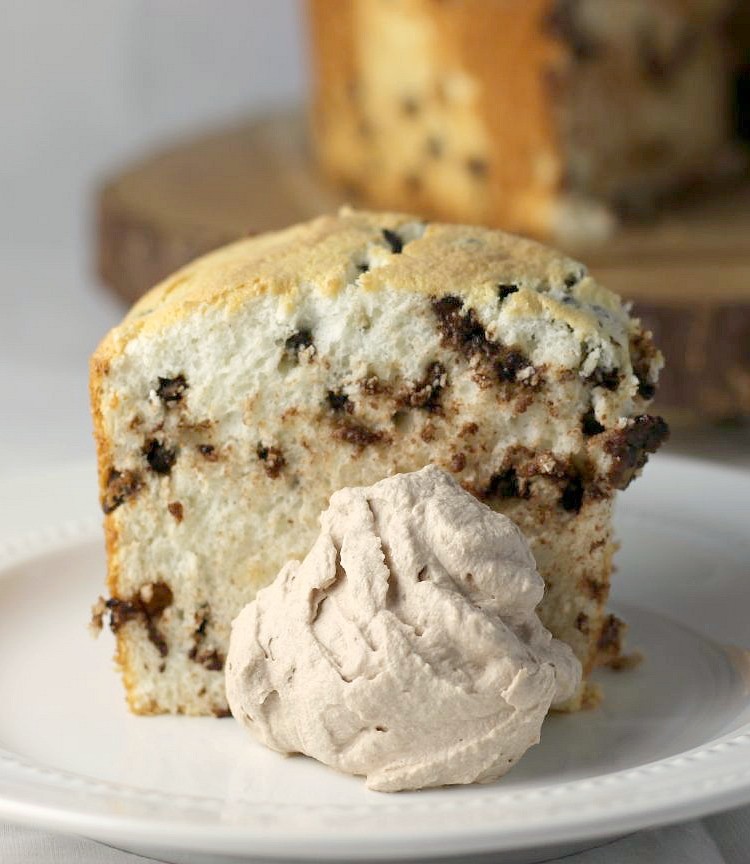 Happy post-holidays everyone! I hope you all had an amazing Christmas and New Years!
I had a great holiday season this year, full of family and friends and food. All things good. We also just threw a super fun surprise birthday party for my mother-in-law, so it's been a super crazy couple of weeks!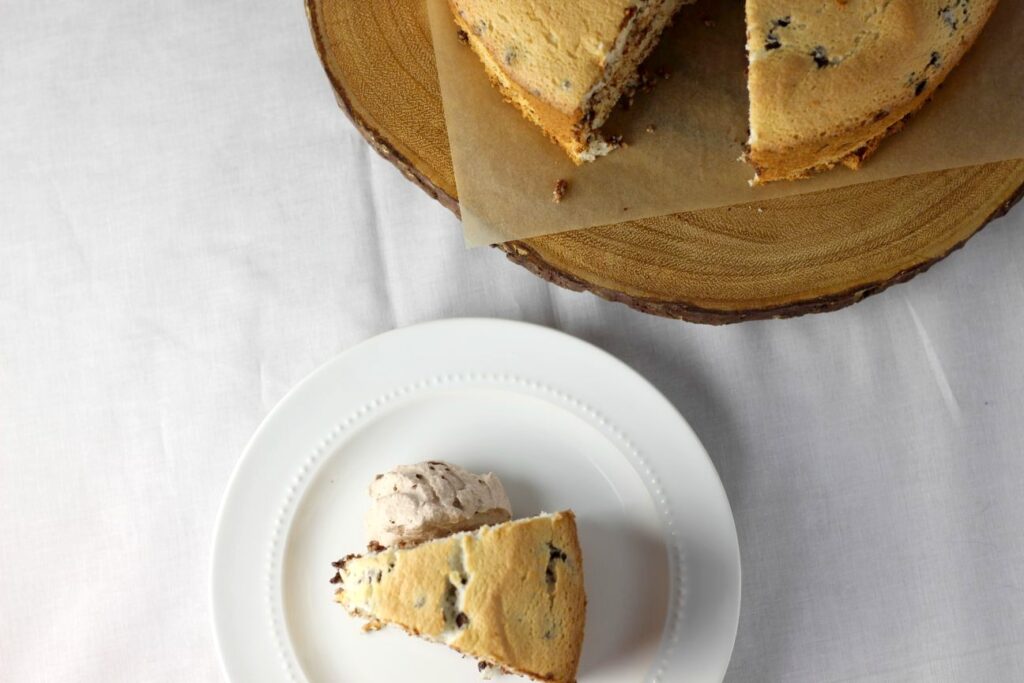 Now on to the food! If you're in a high altitude like I am, among other things, angel food cake is tough from scratch. Plus it takes about a billion eggs, so it's such a bummer when it doesn't work out.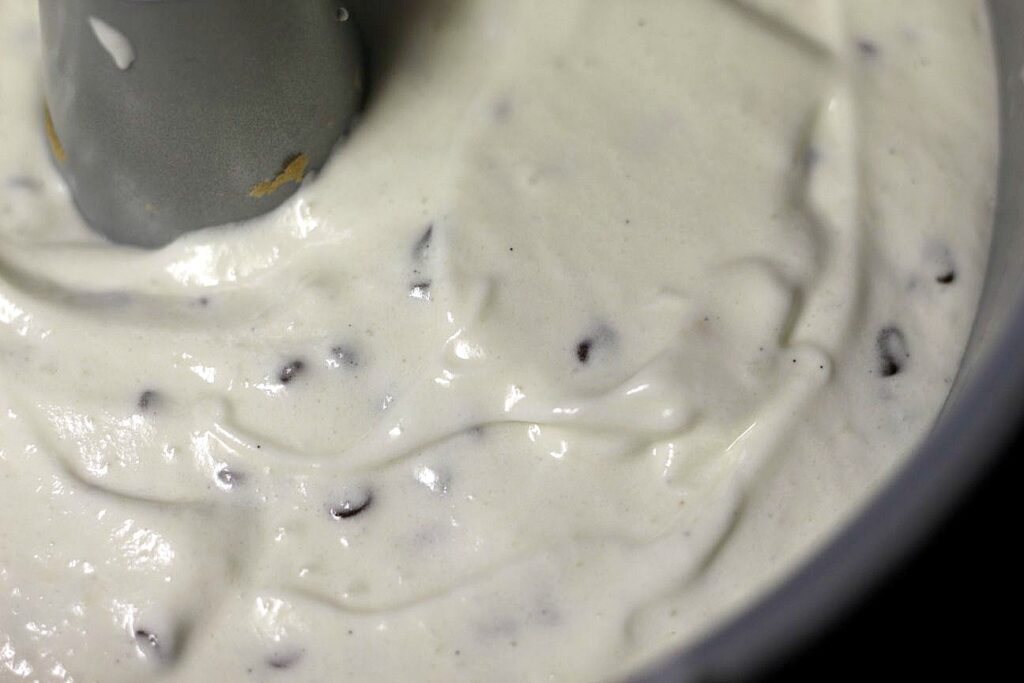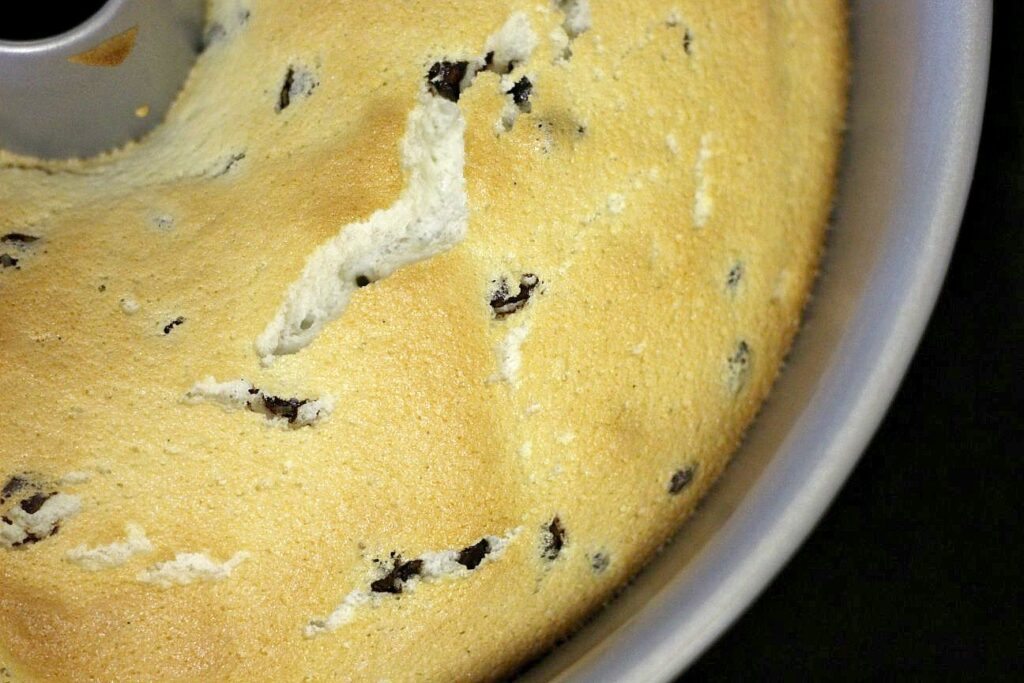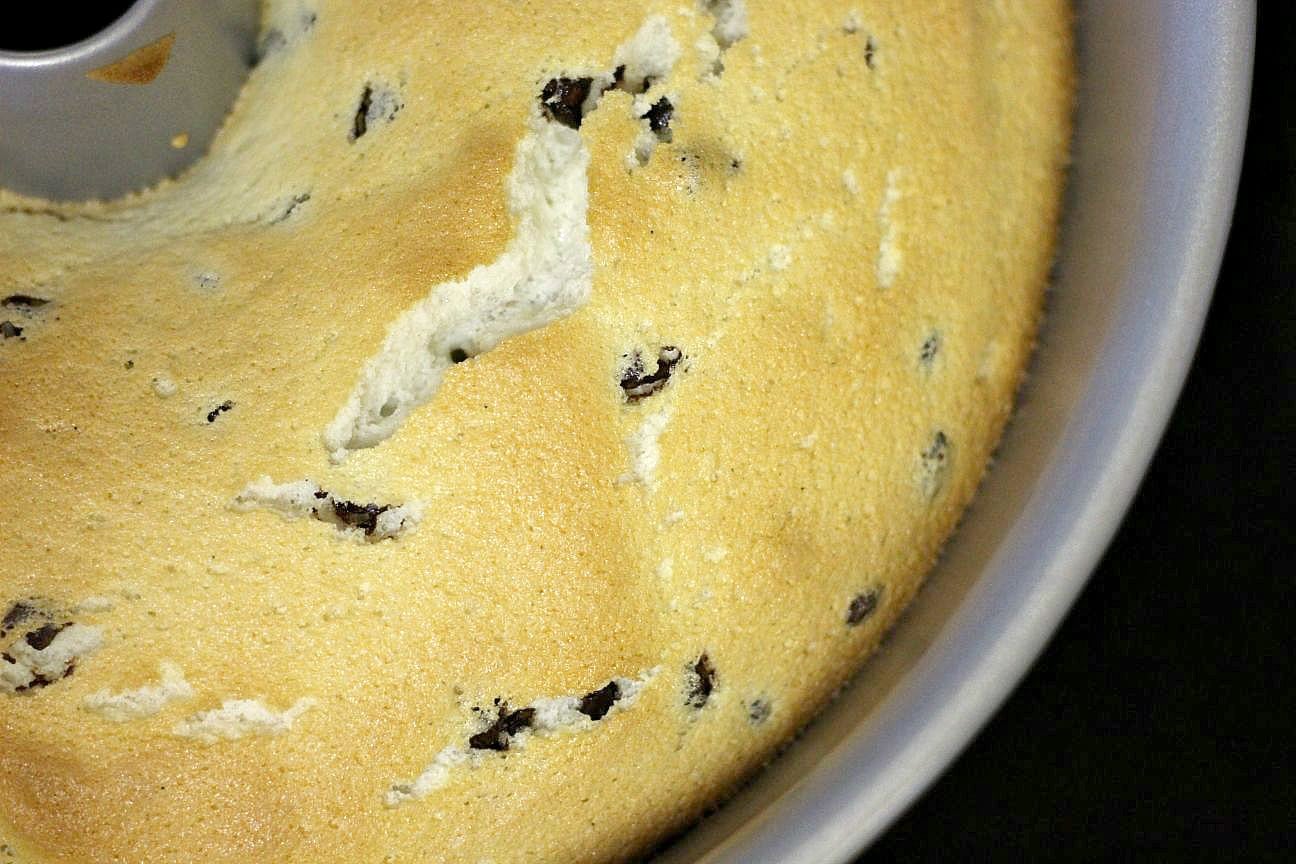 Here's what I learned from making it at a high altitude:
Don't beat the egg whites to stiff peaks, only to droopy peaks
Add some water to the recipe so there is enough moisture to be absorbed during baking
Be precise about your flour sifting and folding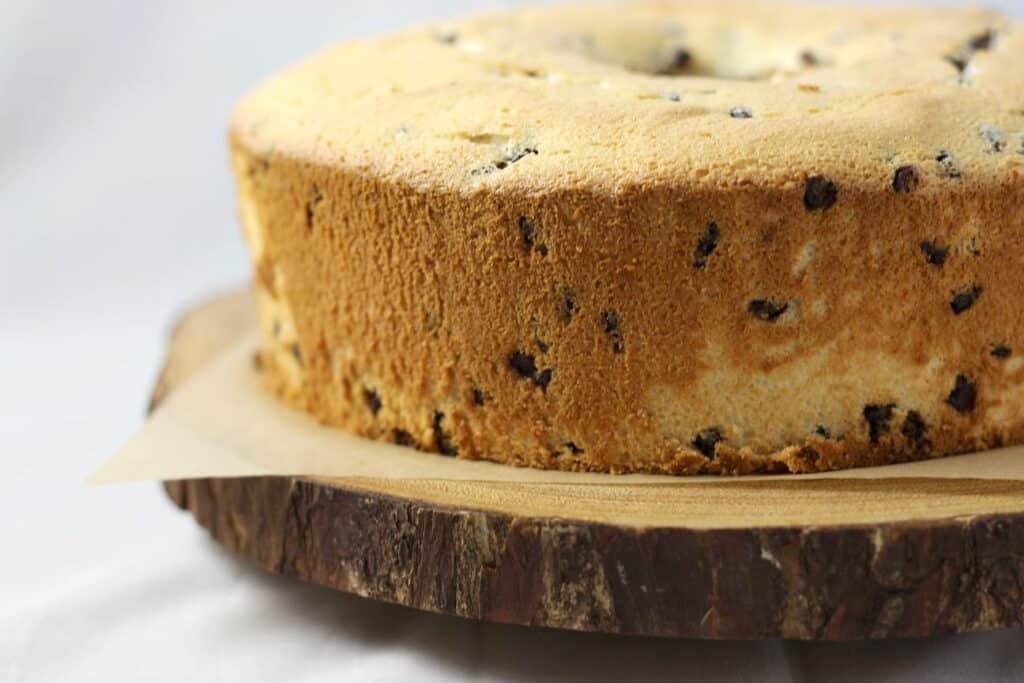 If you're making this recipe at sea level, beat your egg whites until stiff peaks form, instead of droopy ones, and omit the 2 tbs. of water in this recipe.
While I was working on this recipe, I made a couple of angel food cakes. I decided early on that the addition of chocolate chips could only benefit the cake, but if you don't like them, feel free to omit. Using mini chips gives the cake little pops of bitter-sweet flavor, and overall just a little more sweetness. The cake itself is super light and fluffy, and just slightly sweet.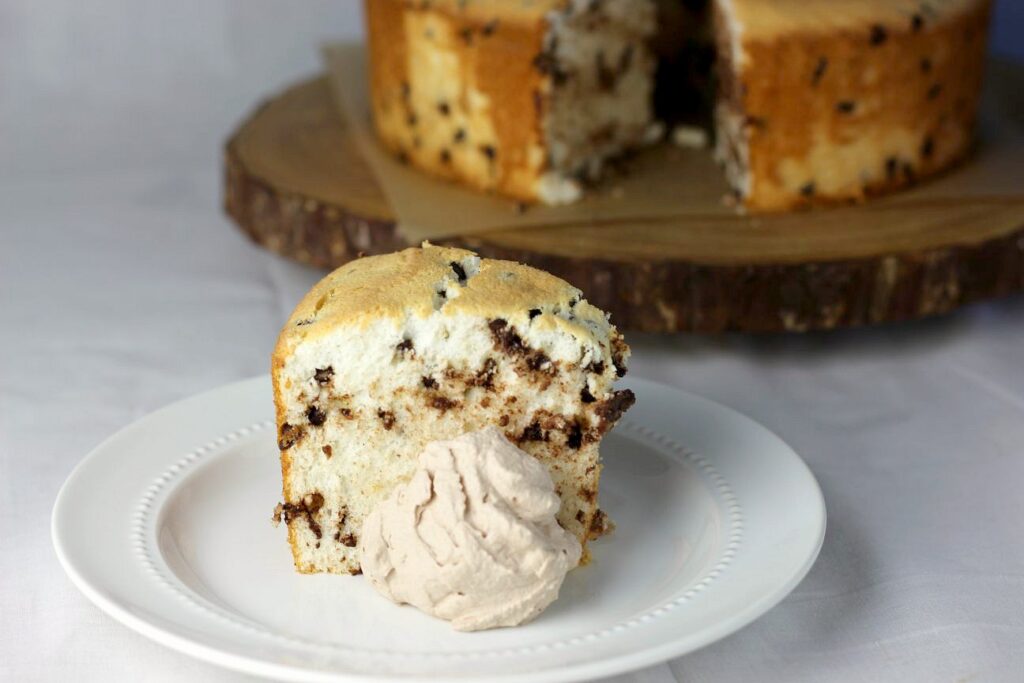 Make sure you don't grease your pan for this one! The cake needs to have an un-greased surface so it can climb up the sides of the pan, and get all the lift it needs. Another thing to note is that you do need an actual angel food cake pan for the cake to turn out correctly. Since it's not going to be greased, you have to cut the cake out, and it's just gotta have that removable bottom.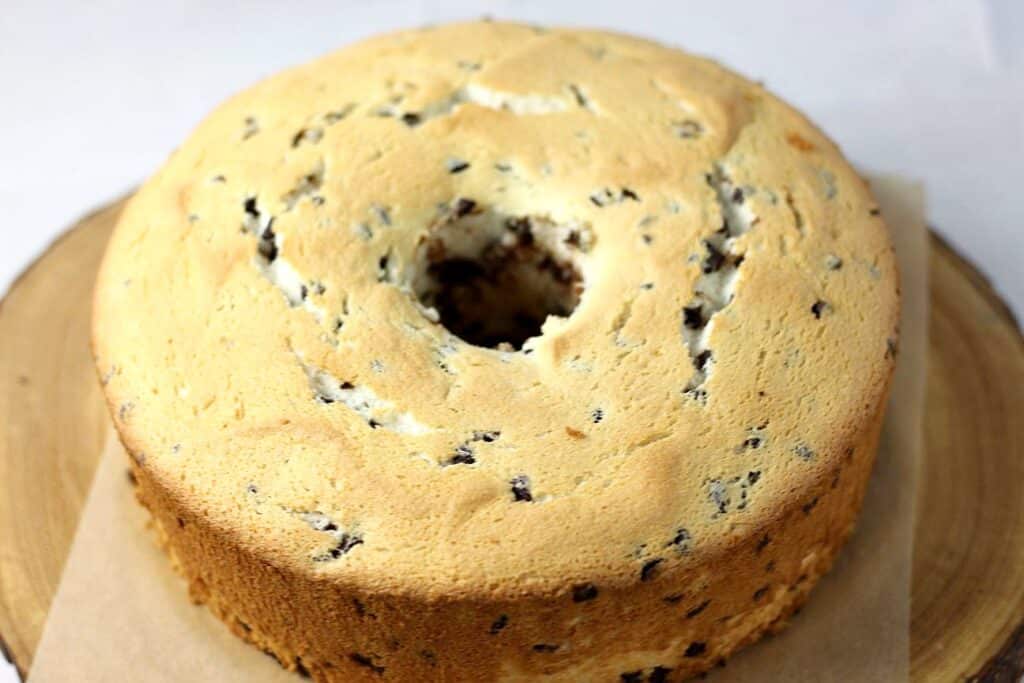 You'll want to cool your cake upside-down immediately after removing it from the oven. If your pan has cooling feet, you can just flip it over onto those. Otherwise, you can use a glass bottle placed in the tube hole to hold the cake up as it cools.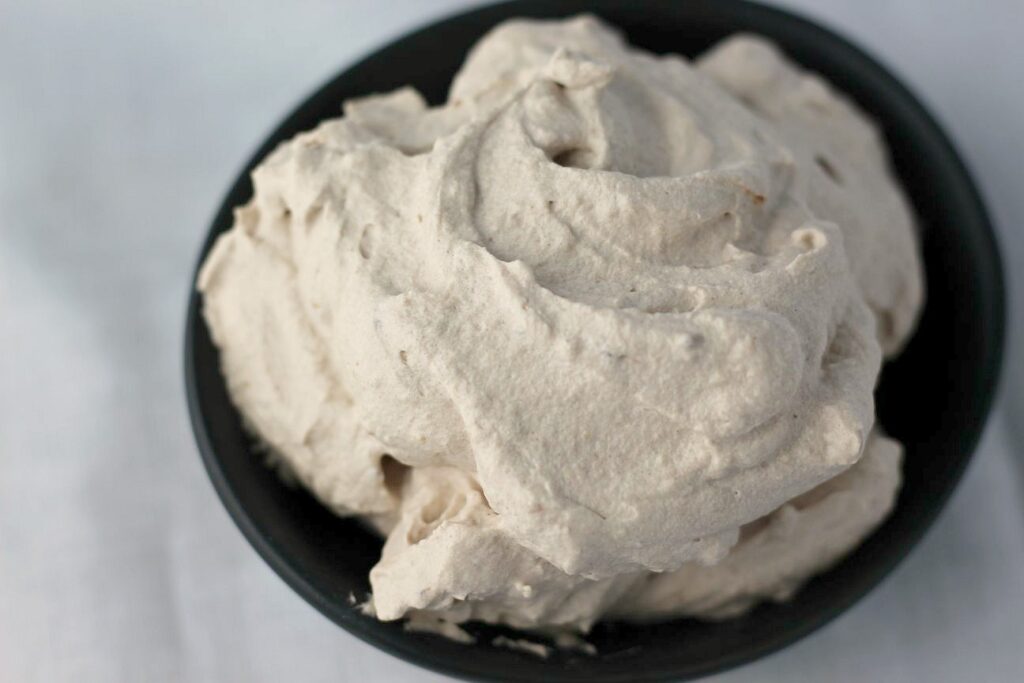 One last note- this recipe uses cake flour. If you don't want to buy cake flour, like me, you can take a one-cup dry measuring cup, put two tablespoons of cornstarch in the bottom, and fill the rest with flour. Mix it up, and you've got one cup of cake flour.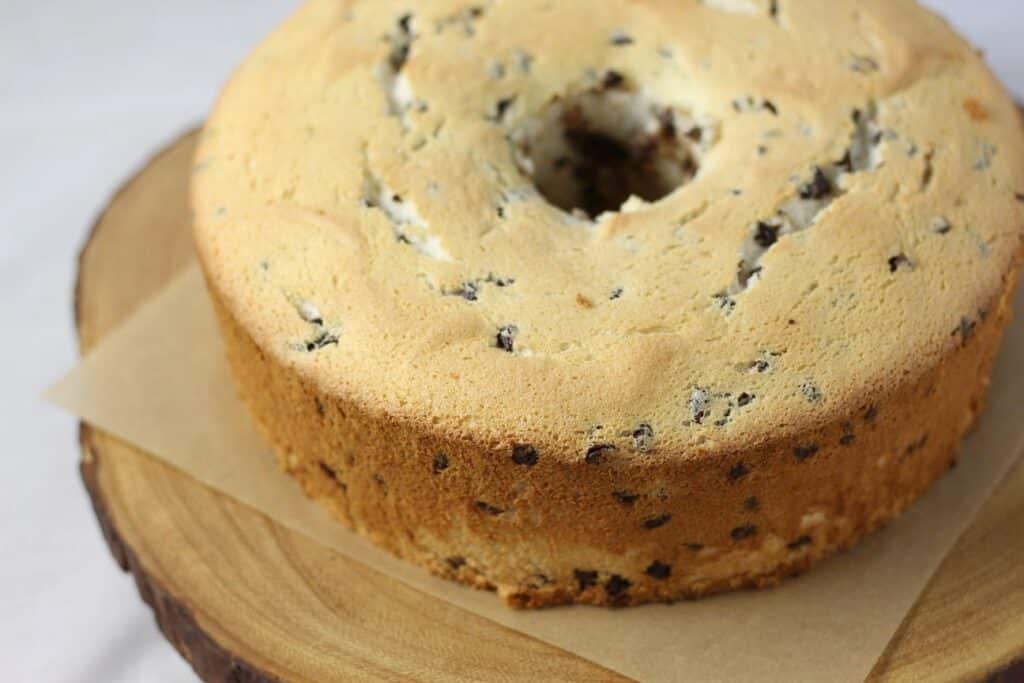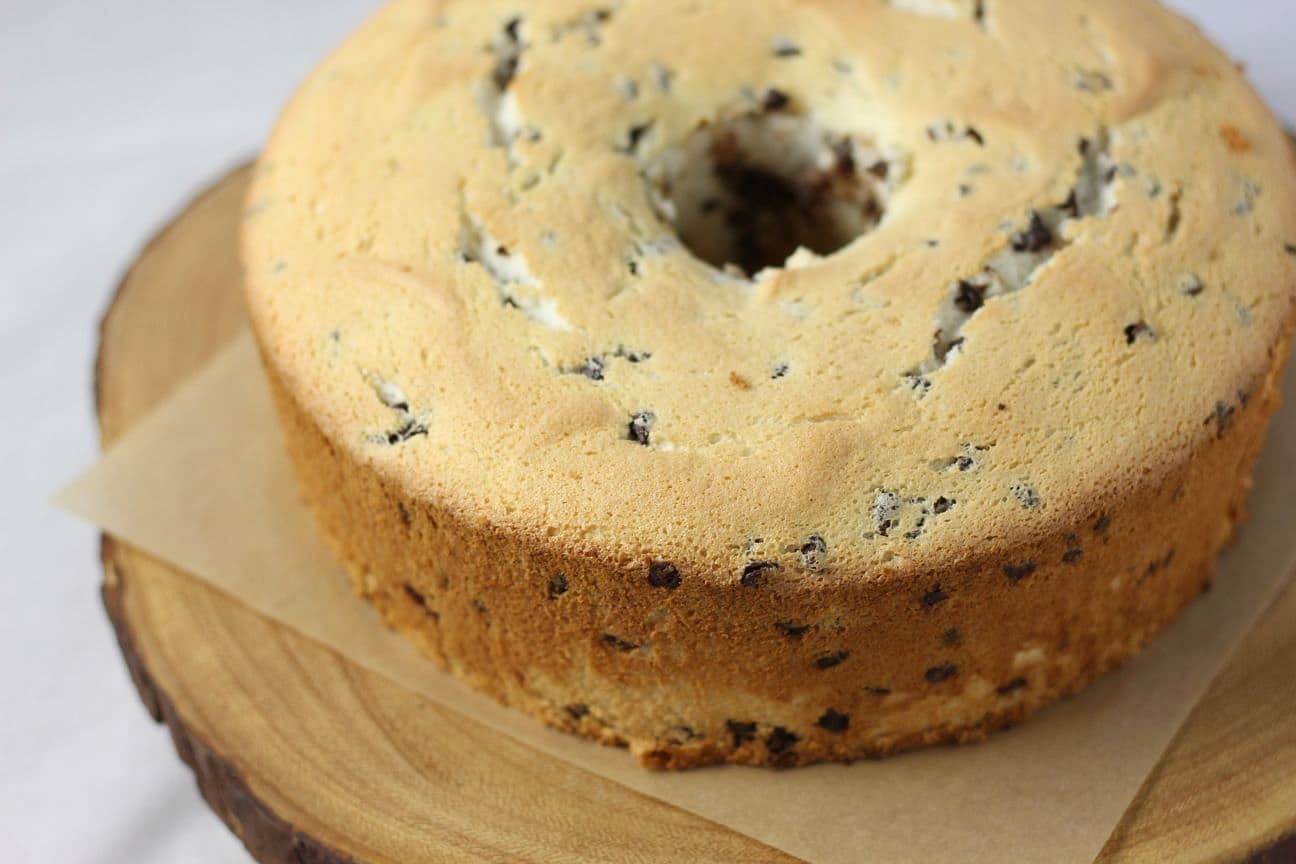 Angel food cake is a show-stopper. It's so pretty and light, and it really will impress if you make it from scratch! I served mine with a super easy chocolate whipped cream, which is a rich, sweet, flavorful compliment to the light cake.
Enjoy!
Chocolate Chip Angel Food Cake
Ingredients
1 cup + 2 tbs sifted cake flour
1/2 cup sifted powdered sugar
1/2 tsp. salt
1 1/2 cups egg whites (10-12)
1 1/2 tsp. cream of tartar
3/4 cup superfine sugar
2 tsp. vanilla extract
1 tsp. almond extract
2 tbs. water
3/4 cup mini chocolate chips
Instructions
Preheat oven at 375 degrees.
Over a piece of wax or parchment paper, sift together the cake flour, powdered sugar, and salt. Then place the sifter over a bowl. Pour the mixture from the paper into the sifter, but do not sift it, let aside.
In a large mixing bowl, whip the egg whites until just foamy. Add in the cream of tartar and mix until combined.
While mixer is running, slowly add in the superfine sugar, and beat until droopy peaks form.
Fold in the extracts. Sift about 1/2 of the flour mixture over the egg whites and gentle fold until combined.
Reserve about 3 tbs. of the flour mixture. Sift the remaining into the egg whites, and fold until combined.
Fold in the water.
Toss the chocolate chips in your reserved flour mixture, and then fold them in.
Pour batter into un-greased cake pan. Bake for 25-30 minutes, or until top is golden.
Cool the cake completely upside-down. Slide a knife around the edges of the cake and remove from the pan!
https://www.dougheyed.com/chocolate-chip-angel-food-cake/
**Adapted from Pie in the Sky Cookbook
Comments