I guess I'm on a chocolate thing right now, but today we're doing it in the form of cupcakes. This is a simple, easy, and super chocolatey cake recipe that should be making regular beloved appearances at birthday parties and gatherings alike. That's dramatic sounding but… it's chocolate cake you guys. It's great.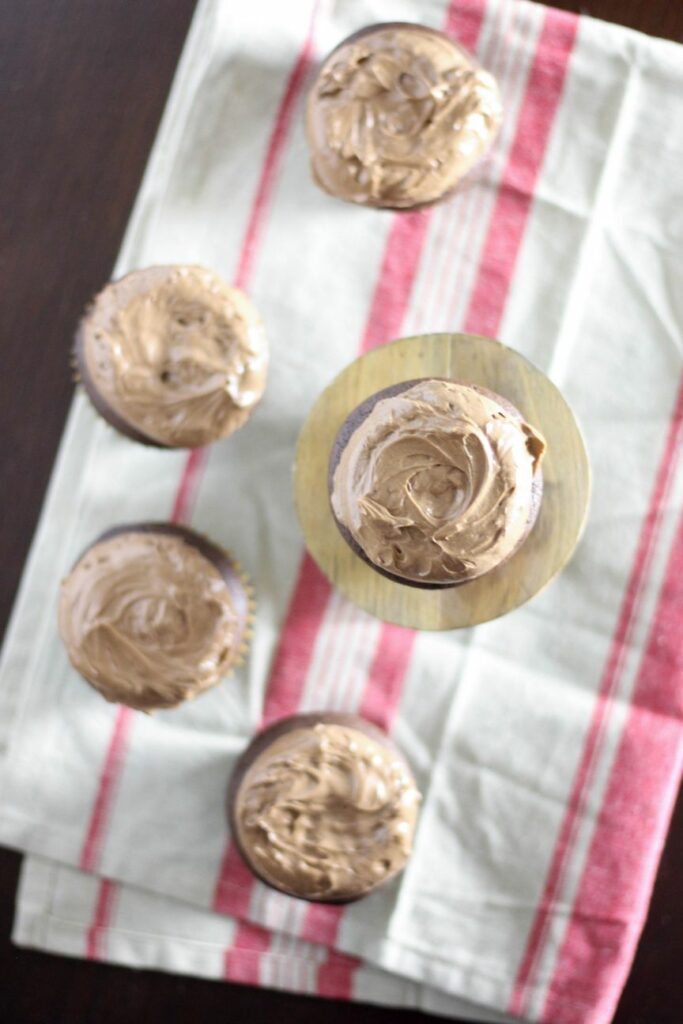 I'm just here for this chocolate cake recipe right now. I've used it in so many forms lately, and the cake itself (not the frosting) happens to be totally vegan. It has so few ingredients, all stuff that I pretty much always have on hand, and it comes together easy. Maybe TOO easy…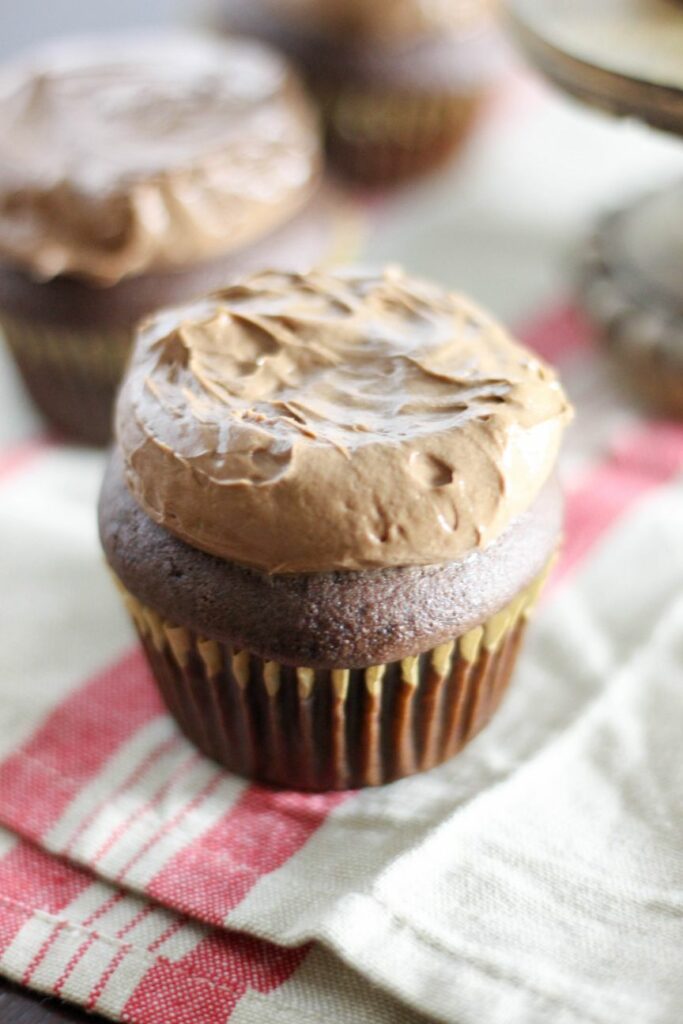 Chocolate cake can be a real challenge at a high-altitude. In fact, I think it is one of the hardest things to make well. It's difficult to get a great texture and a chocolatey flavor at the same time. I think the simplicity of this recipe really comes together well for it. One important note is that you want to be sure to use dutch processed cocoa- it really brings that chocolate flavor home in a way you just don't get from natural cocoa powder.
Let's just say this- if you need chocolate cupcakes, or for that matter chocolate layer cakes, this recipe is for. It's super easy, really fail proof, and I'm HERE for it man.
How to make Chocolate Cupcakes
I'm a fan of paper liners for cupcakes- it just makes transport easier, but you can go either way. If using liners, start by lining a 12 cup muffin tin, and if not, generously grease the tin. Set aside.
In a large bowl, you'll start by whisking together the dry ingredients. In this case, that's your flour, sugar, cocoa powder, salt, and baking soda in a large bowl. You want to make sure the cocoa powder is well combined into everything, so it's important to actually use a whisk here, not a spoon or fork.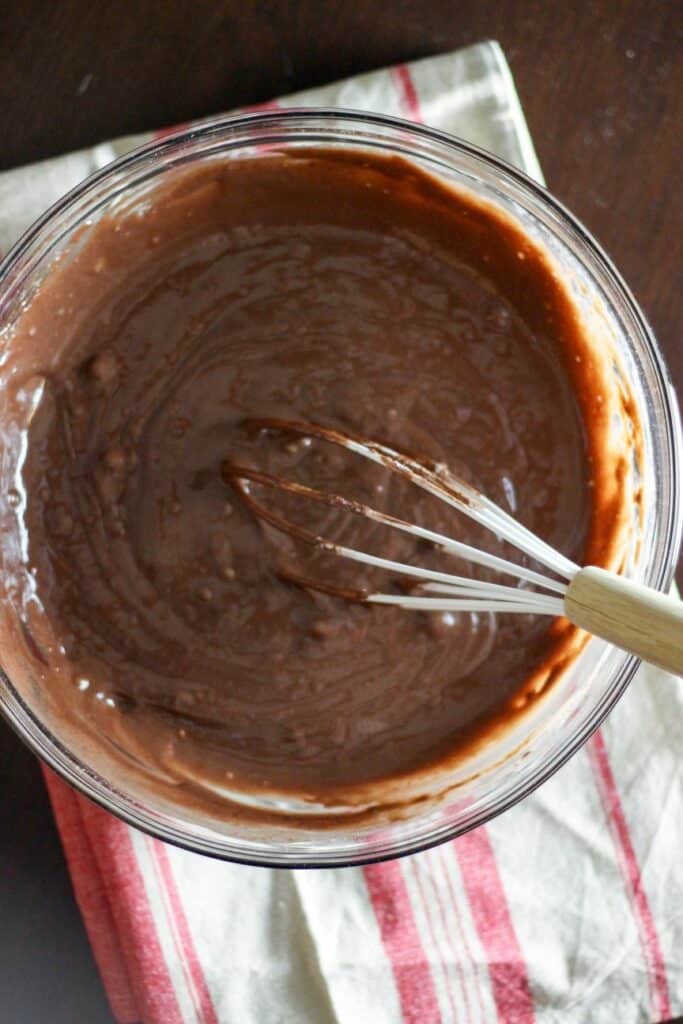 In a separate small bowl, stir together the water, vegetable oil, vanilla extract, and white vinegar. Then, you simply whisk the wet ingredients into the dry until the mixture is completely combined and smooth.
I'm pairing these with a chocolate Swiss Meringue Buttercream. If you've never made this type of frosting, today is a great day for it, and these cupcakes are a great place to put it. Swiss Meringue Buttercream is kind of just what it sounds like- a combination of a meringue and a buttercream.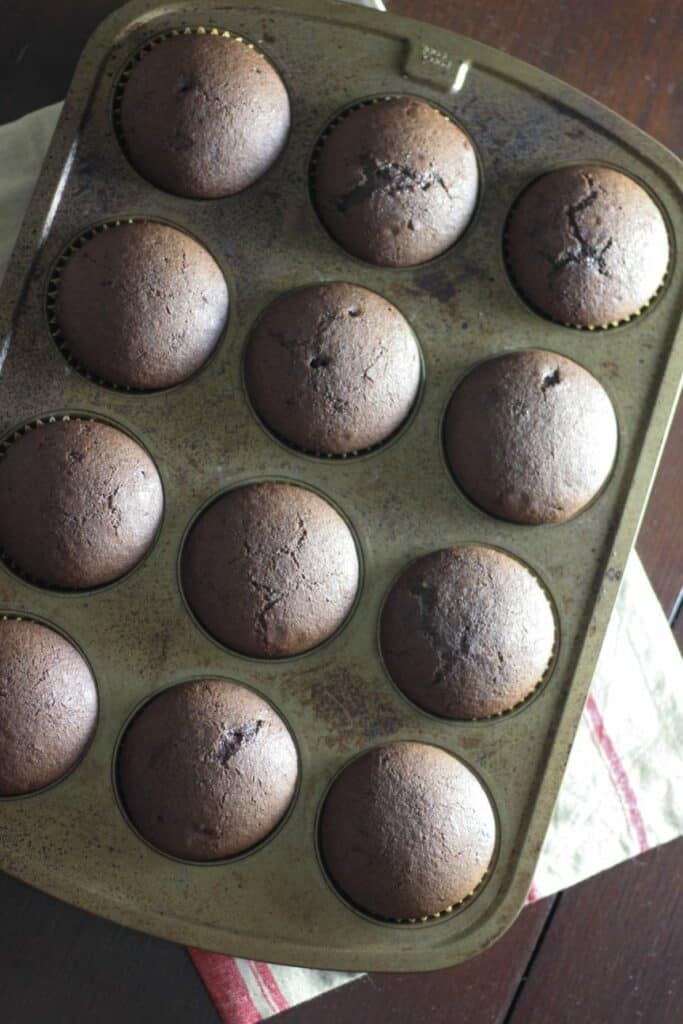 You start by whisking together some egg whites and sugar over a double-boiler until the sugar is dissolved. Then, move it over to your stand mixer, or to your electric hand mixer, and whip it for a good long time- the mixture will become very thick, fluffy, white, and glossy. It's pretty!
The next step is to slowly beat in the butter. You want to turn your mixer on low, and then add chunks of butter 1-2 tbs. at a time until you've added it all. The mixture will deflate a little, and will start to look thin and might even look broken at some point. This is all okay.
Once all the butter is in, just turn up the speed, and whip it for several minutes until you move past all those stages and reach a fluffy, silky frosting! Then, just beat in the salt, vanilla, and melted chocolate until it's all combined.
Frost the cupcakes, and seriously, you've got yourself a treat. Enjoy!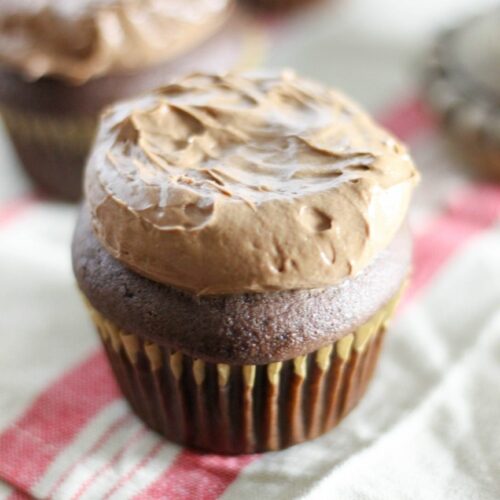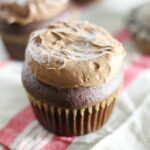 Chocolate Cupcakes
Ingredients
For the cupcakes:
1 3/4

cups

flour

1

cup

sugar

1/4

cup

dutch processed cocoa powder

3/4

tsp.

baking soda

1/2

tsp.

salt

1

cup

water (or milk)

1/3

cup

vegetable oil

1

tbs.

vanilla extract

1

tsp.

white vinegar
For the frosting:
3

egg whites

3/4

cup

sugar

1

cup

softened butter

1/4

tsp.

salt

1

tsp.

vanilla extract

1/3

cup

melted, cooled, dark chocolate
Instructions
For the cupcakes:
Preheat your oven to 350 degrees, and line a 12-cup muffin tin with paper liners. Set aside.

In a large bowl, whisk together the flour, sugar, cocoa powder, baking soda, and salt. In a medium bowl, stir together the water, vegetable oil, vanilla extract, and vinegar. Pour the wet ingredients into the dry, and whisk together until completely incorporated and smooth.

Scoop the batter evenly into your prepared muffin tin. The cupcakes will fill fairly high in the tin. Bake for 25-28 minutes, or until a toothpick comes out clean. Cool the cupcakes completely before frosting.
For the frosting:
In a double boiler (you can use the bowl of a stand mixer if you have one), whisk together the egg whites and the sugar and cook for 5-10 minutes, or until the sugar dissolves.

Using the whisk attachment on your stand mixer or hand mixer, whip the mixture for 5-10 minutes, or until it has become very thick, white, and glossy and has stiff peaks.

Slowly add in the butter in small chunks, about 1-2 tbs at a time while whisking. Once all the butter has been added, increase the speed to medium-high, and beat until the mixture becomes thick, silky smooth, and fluffy. Beat in the salt, vanilla extract, and melted, cooled chocolate until combined. Frost those cupcakes!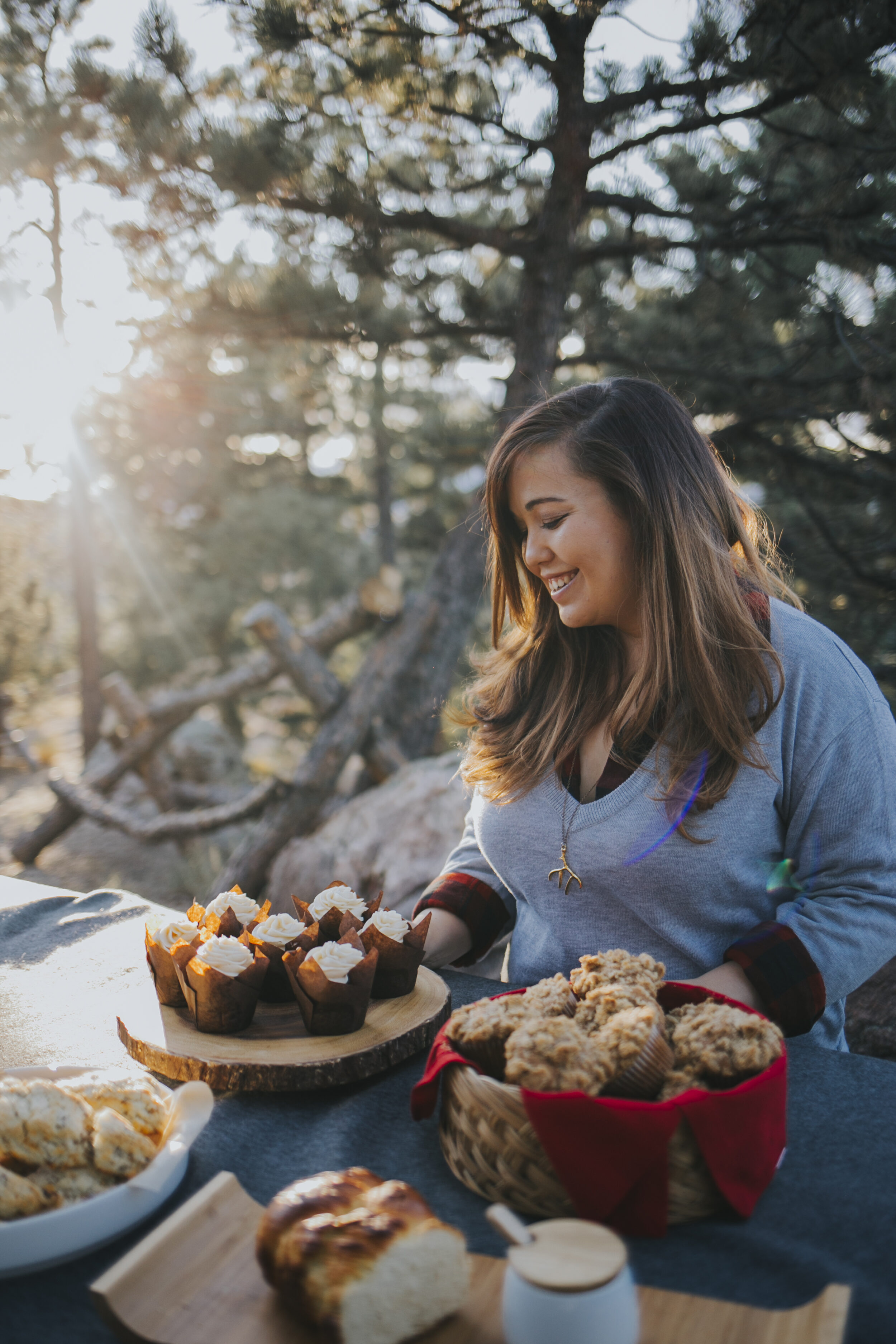 Hello and welcome! My name is Nicole, and Dough-eyed is a food blog for people who want to bake for their family and friends in high-altitude areas. Think of me as a friendly voice there with you in the kitchen, here to give you confidence when you're baking, and to help you with the struggles of baking at high-altitude. Come back every week for new recipes, tips, and advice on high-altitude baking!