Berries and Cream Layer Cake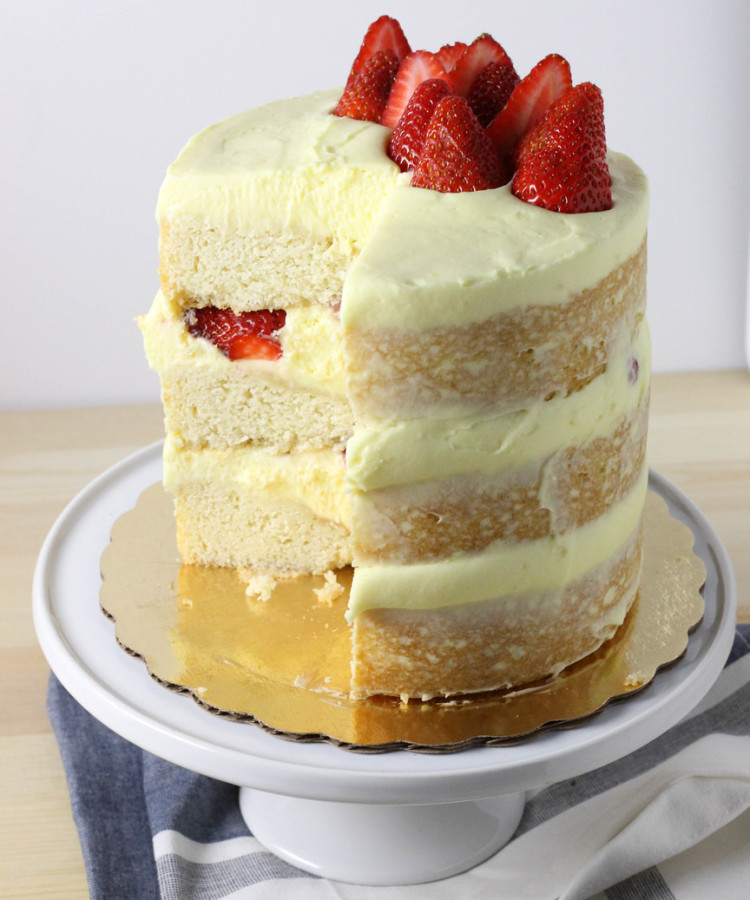 I guess you could say I'm on a bit of a cake kick lately. I've almost completely finished the cake section of my cookbook, and I think my office may or may not be getting sick of it haha. Today, it's a cake just for you guys though!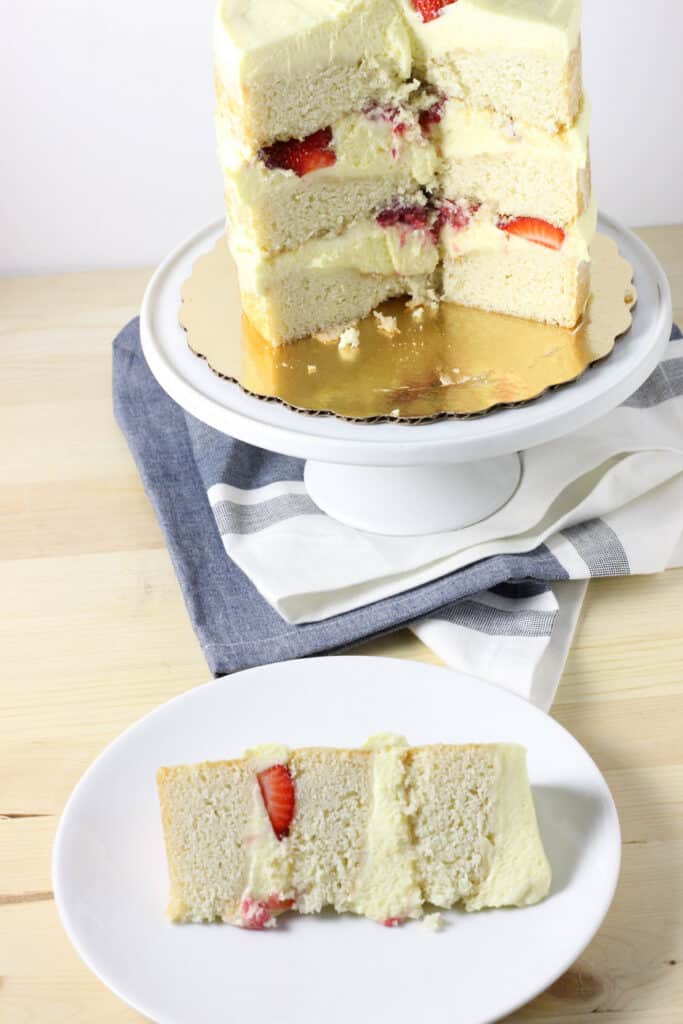 So, here's the deal with this cake. There's a certain cake that a certain fancier grocery retailer sells in the springtime- it has chantilly cream and lots of berries, and it's SUPER popular. Secret time- I have never had this cake. But, I wanted to create something similar, or at least what I think is probably similar based on what I know of said cake.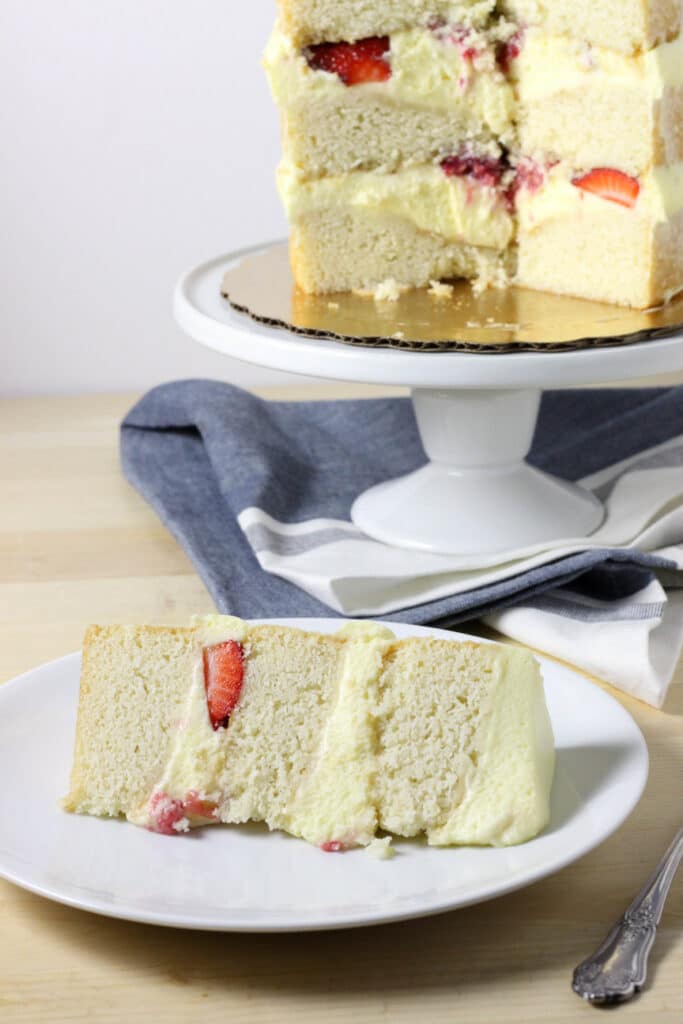 Anyways, my version has a sweetened vanilla custard cream, strawberries, raspberries, and fluffy white cake. It feels springy to me, and the cake is soft and lightly sweet. The cream is fluffy and smooth, and it's overall a simple and tasty combo.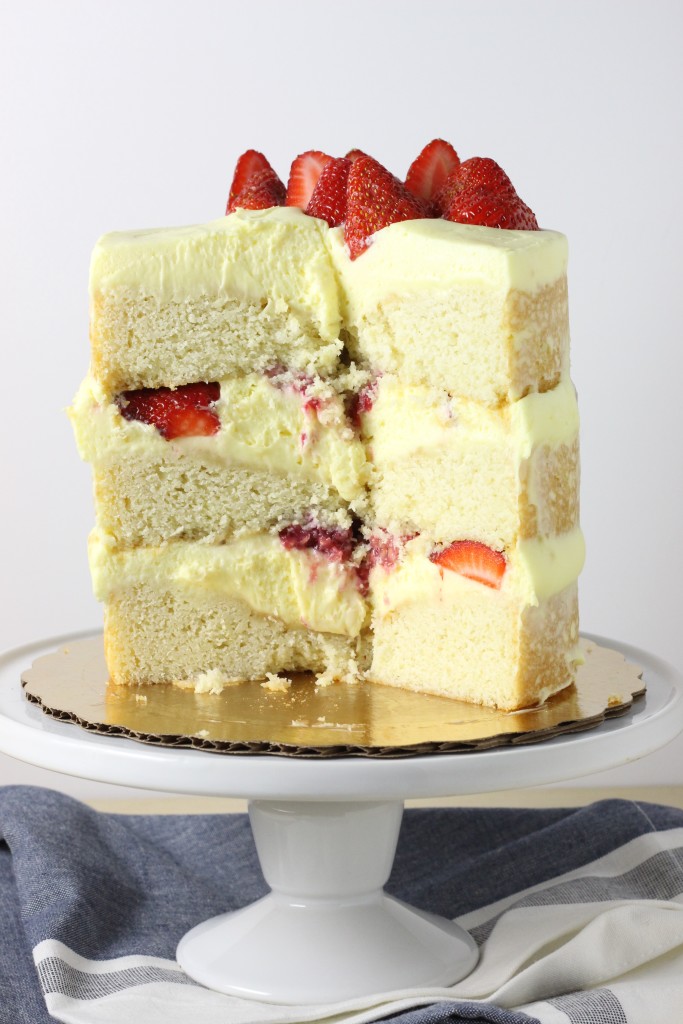 I'm writing this on a Sunday evening, and I've been baking all day long- much more than just this cake. I'm exhausted, and pretty unsure if I'll ever get up from my current spot on the couch, snuggling with my pupper. Well, back to pretending tomorrow isn't Monday- enjoy guys!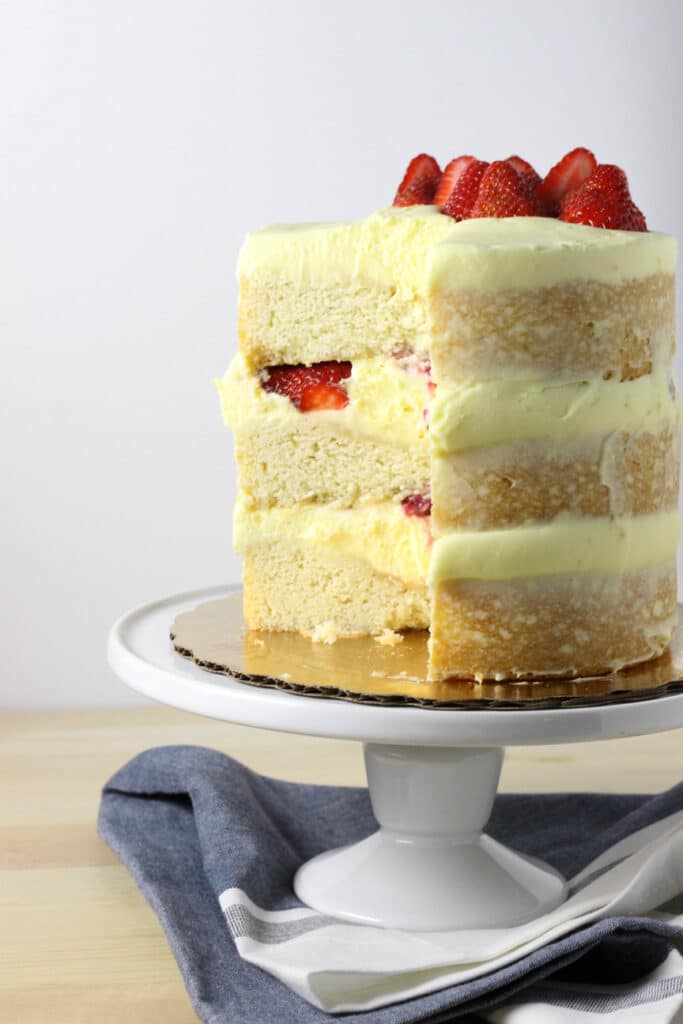 Berries and Cream Layer Cake
Ingredients
For the cake:
1 cup softened butter
1 1/2 cups sugar
6 egg whites
2 tsp. vanilla extract
1 tsp. almond extract
2 1/2 cups cake flour
3 tsp. baking powder
1/2 tsp. salt
1/2 cup sour cream
1/4 cup heavy cream
For the cream filling/frosting:
1 8oz. package of cream cheese, softened
2 cups heavy cream
1 tsp. vanilla extract
1/2 cup sugar
1/4 cup instant vanilla pudding mix
10-15 strawberries, sliced
1/2 pint of raspberries
Instructions
For the cake:
Preheat the oven to 350 degrees, and grease three 6-inch pans.
In a large bowl, beat together the butter and sugar until light and fluffy.
Add in the egg whites, and beat for 3-4 minutes, or until the mixture is completely smooth.
Stir in the vanilla and almond extracts.
In a medium bowl, whisk together the cake flour, baking powder, and salt. Mix into the butter mixture until completely incorporated.
Beat in the sour cream and heavy cream until the batter is smooth.
Evenly divide the batter between your three pans, and bake for 25-30 minutes, or until a toothpick comes out clean.
Cool completely before frosting.
For the cream filling/frosting:
In a large bowl, whip the cream cheese and heavy cream until soft peaks form.
Add in the vanilla, sugar, and instant pudding mix. Beat several minutes, until the cream is thick.
Between each layer of cake, add a thick layer of the cream, and then a layer of the sliced strawberries and raspberries.
Frost the outside as desired!
https://www.dougheyed.com/berries-and-cream-layer-cake/
Comments