I'm here for fall, and today it's another recipe that will make your house smell amazing, and make you feel incredibly cozy! This Apple Cider Donut Cake is the perfect fall bundt, and it brings all the yummy flavors of the classic fall donut.
This recipe makes a bit ol' bundt cake, but you can cut it in half for a loaf cake instead. Let's get to it!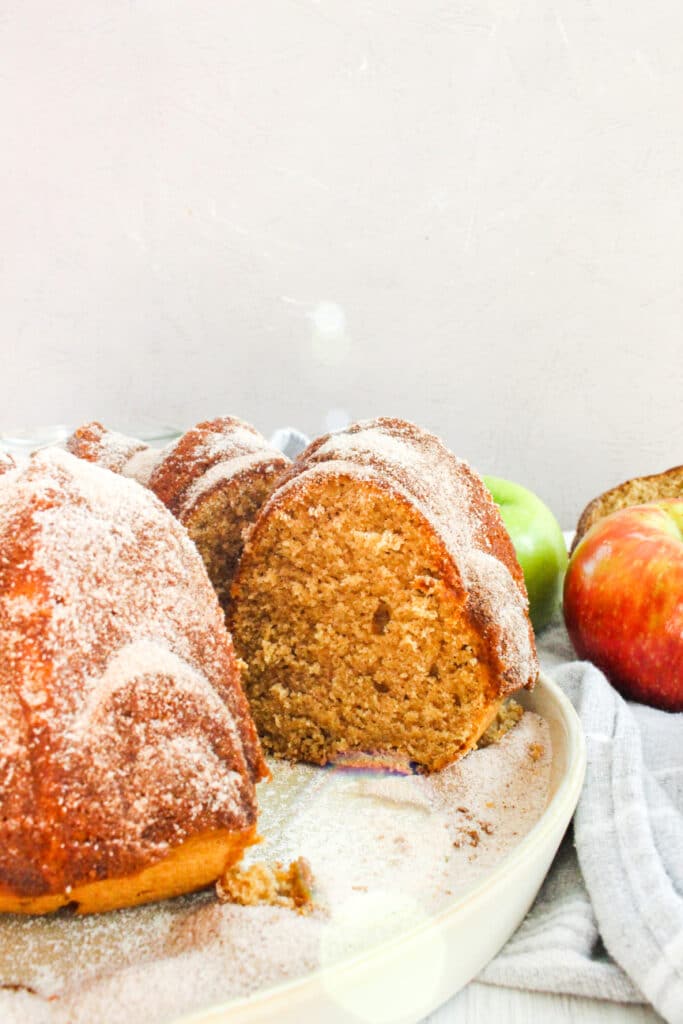 How to an Make Apple Cider Donut Cake
We're starting off by beating together butter, sugar, and brown sugar until everything is well combined and starting to become a little bit fluffy.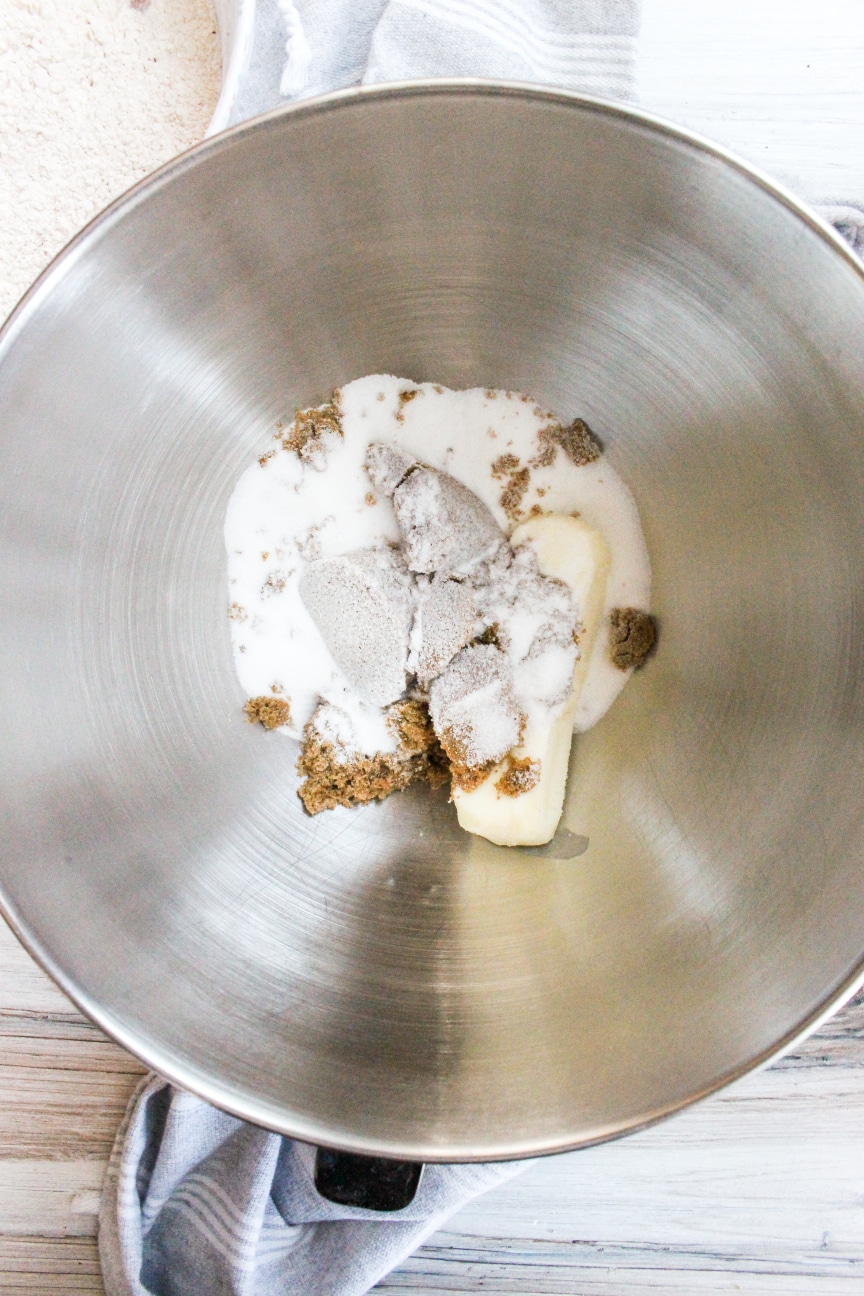 After that, we're going to beat in apple butter, and eggs one at a time until everything is well combined. If not all your ingredients are the same temp, you may find that it looks like a little broken at this stage, but that's ok.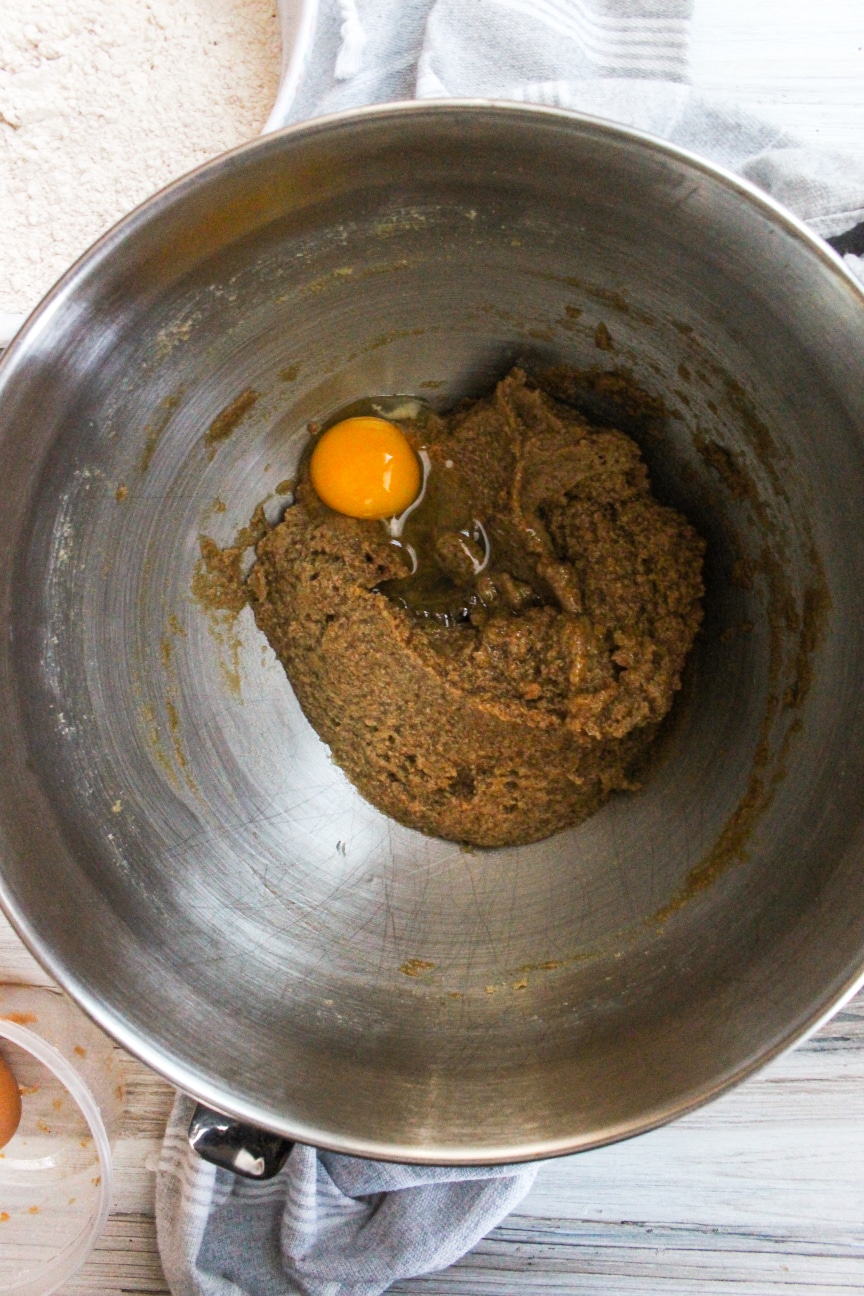 Finally, we are adding in the dry ingredients with all the warm spices in alternating additions with the wet ingredients. This includes buttermilk, oil, apple cider, and vanilla extract. Your batter should come together into a light, smooth batter.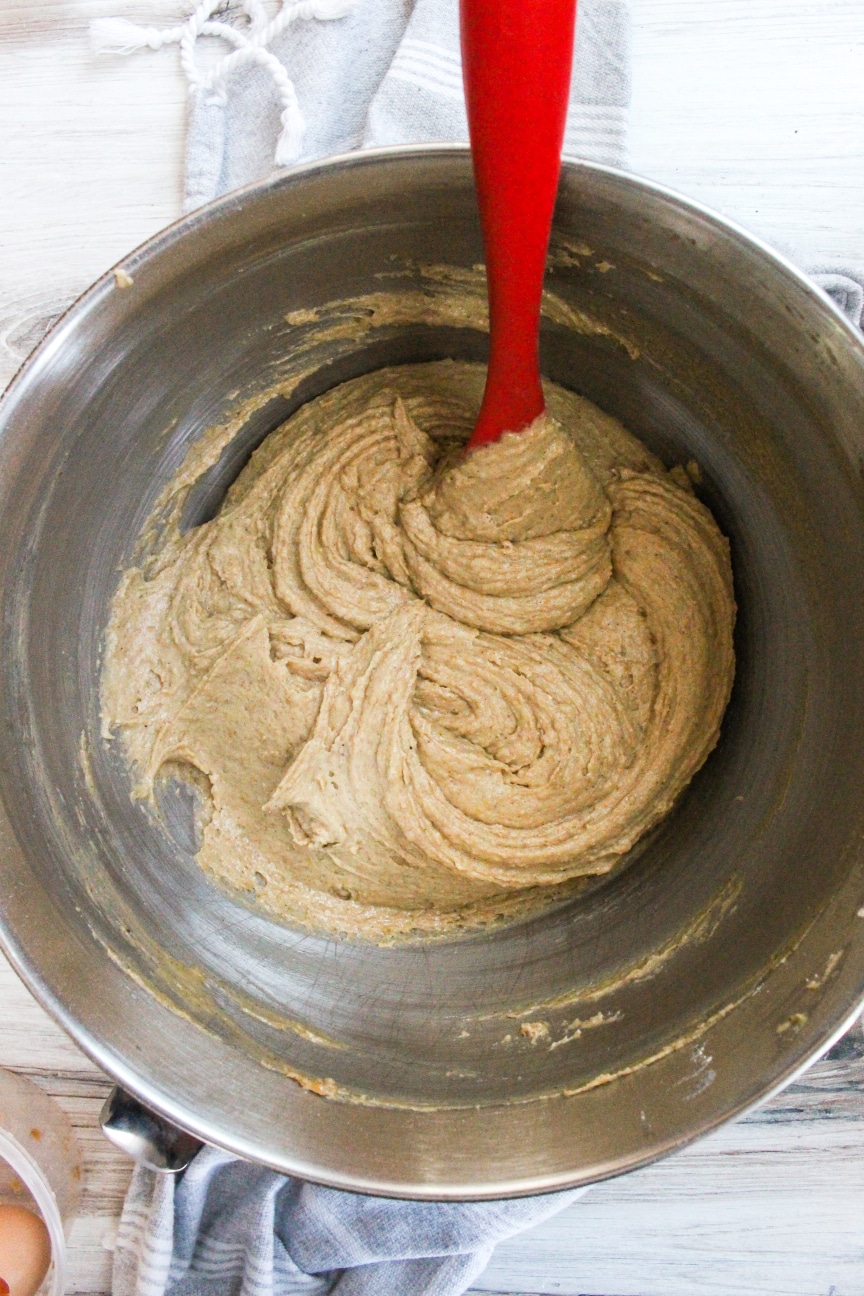 Then it's off to the oven to bake until everything is golden brown all over. Once the cake has cooled for about 20 minutes, remove it from the mold to finish cooling completely before you brush the entire cake with more apple cider, and gently coat the entire outside of the cake with cinnamon and sugar!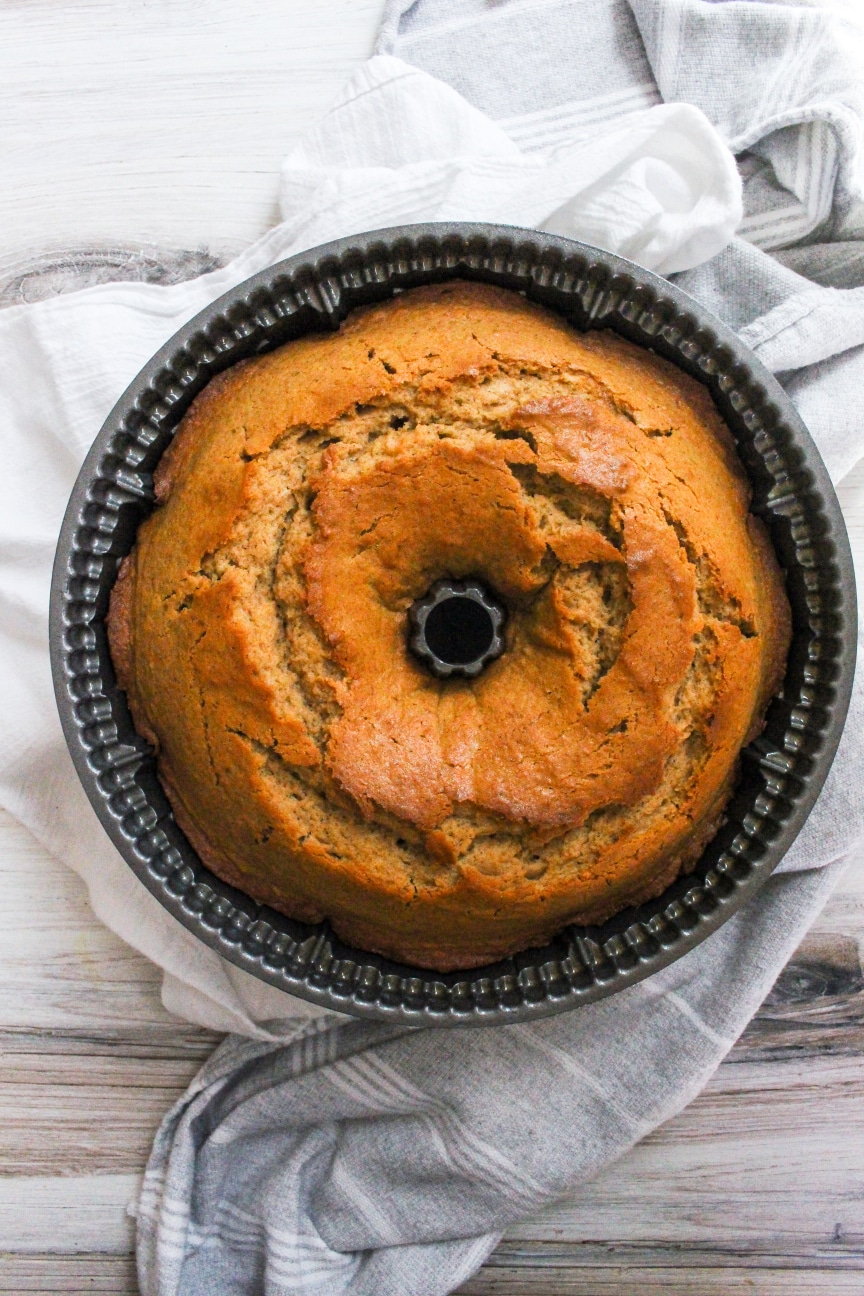 Slice and serve this baby to all your friends for all your fall gatherings. Hope you guys enjoy this one!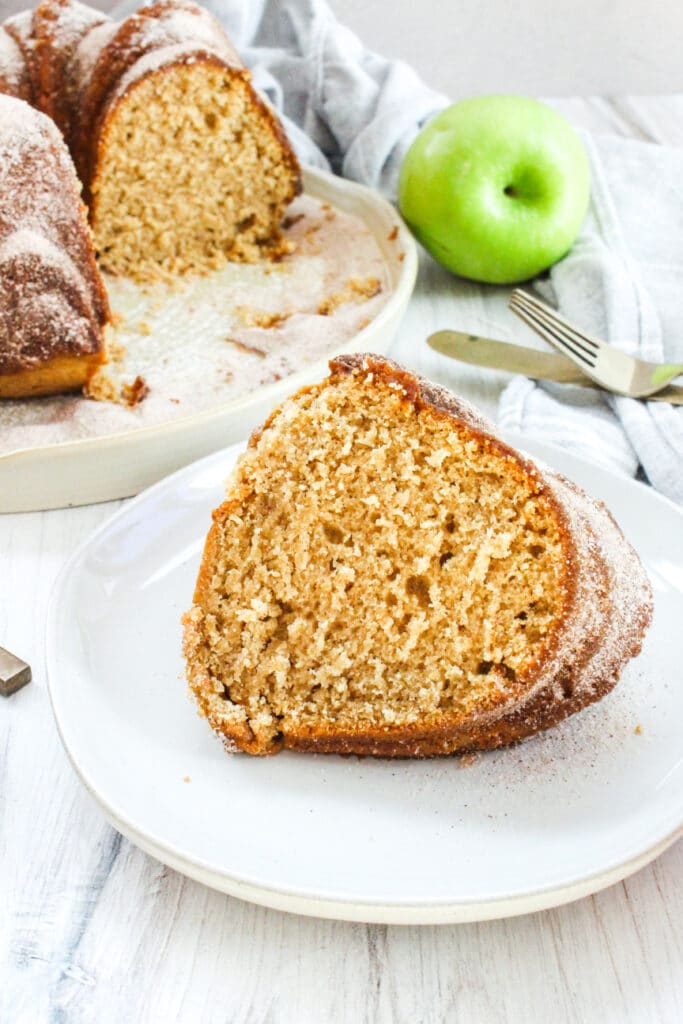 Tips & Tricks for Apple Cider Donut Cake
This Apple Cider Donut Cake is pretty easy to pull together, but here are my tips and tricks to help along the way!
Use room temperature ingredients to make sure that your batter comes together completely and ends up smooth at the end.
Don't over-beat your batter. You want to mix the final addition of flour into the batter gently and until just combined to ensure that your cake stays tender.
What size bundt pan can I use here? This cake will work in a 10 or 12 cup bundt cake pan. Always be sure to grease your bundt cake pan right before pouring your batter inside to prevent sticking.
Do I have to use apple butter? Yes, use apple butter in this recipe, not apple sauce! The apple butter has less water content, and brings a more concentrated flavor. Grab my recipe here.
Do I have to use apple cider? I highly recommend using apple cider, but if you don't have any, apple juice is an optional alternative.
Can I cut this recipe in half? Yes, you can cut this recipe in half to bake it in a loaf pan instead. Your cake may take a little less time to bake when cut in half, but bake times should be fairly similar.
How do you prevent the cake from sticking to the pan? I like to use a cooking spray made for baking that includes flour- Pam makes a great option for this. You should wait to grease your bundt pan until right before you pour the batter into it- it helps to ensure that the baking spray will work best and stays in place.
I'm at about 5,000 ft. above sea level and I find that most people who live between about 3,000-7,000 ft above sea level do not need to make any adjustments to my recipes.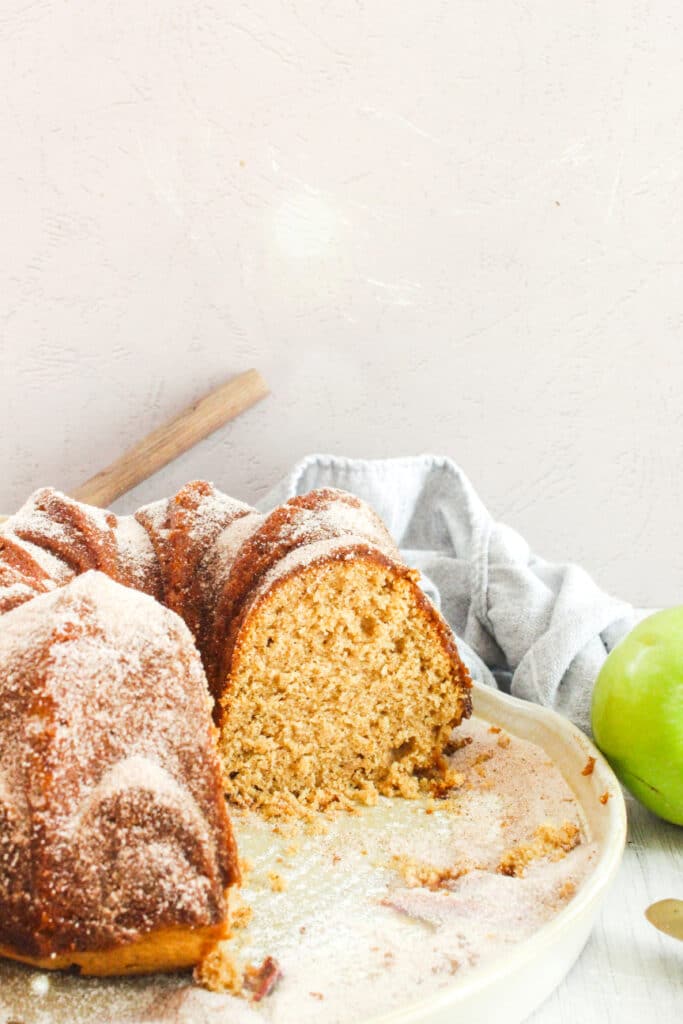 Hope you enjoy this one, and happy fall!
Apple Cider Donut Cake
Ingredients
For the cake:
3

cups

all purpose flour

1

tsp.

baking powder

1

tsp.

salt

1

tsp.

cinnamon

1/2

tsp.

ground ginger

1/4

tsp.

nutmeg

1/4

tsp.

cloves

1/4

tsp.

baking soda

1

cup

apple butter

1/3

cup

buttermilk

1/4

cup

apple cider

1/4

cup

oil

2

tsp.

vanilla extract

1/2

cup

softened butter

3/4

cup

packed brown sugar

1/3

cup

white sugar

2

large eggs
For the topping:
1/4

cup

apple cider

1/2

cup

white sugar

2

tsp.

cinnamon
Instructions
For the cake:
Preheat your oven to 350 degrees and grab a 10-12 cup bundt pan and set it aside.

In a medium bowl, stir together the flour, baking powder, salt, cinnamon, ginger, nutmeg, cloves, and baking soda, and set this mixture aside. In another medium bowl, stir together the apple butter, buttermilk, apple cider, oil, and vanilla extract, and set that mixture aside as well.

In a large bowl, beat together the butter, brown sugar, and white sugar until well combined and fluffy, about 3-4 minutes. Then add in the eggs one at a time and mix until well combined. Add in the flour mixture and the apple butter mixture in alternating additions, starting and ending with the flour mixture. I like to do 3 flour additions with 2 additions of the wet ingredients between those. The batter should be thick and fairly smooth. Be sure to use a spatula to make sure no bits of flour are left behind in large pockets.

Generously grease your bundt pan right before pouring in your cake batter. Bake the cake for 50-60 minutes, or until a toothpick inserted into the center of the cake comes out with just a few crumbs on it.

Cool the cake for about 20 minutes in the pan before inverting it onto a plate to cool fully. Once the cake has cooled, add the topping.
For the topping:
In a small bowl, stir together the sugar and cinnamon until well combined. Brush your cake all over with the additional apple cider, being sure to coat every part of your cake. Generously sprinkle the sugar mixture all over the cake, and press it into the sides so it sticks. Slice and enjoy!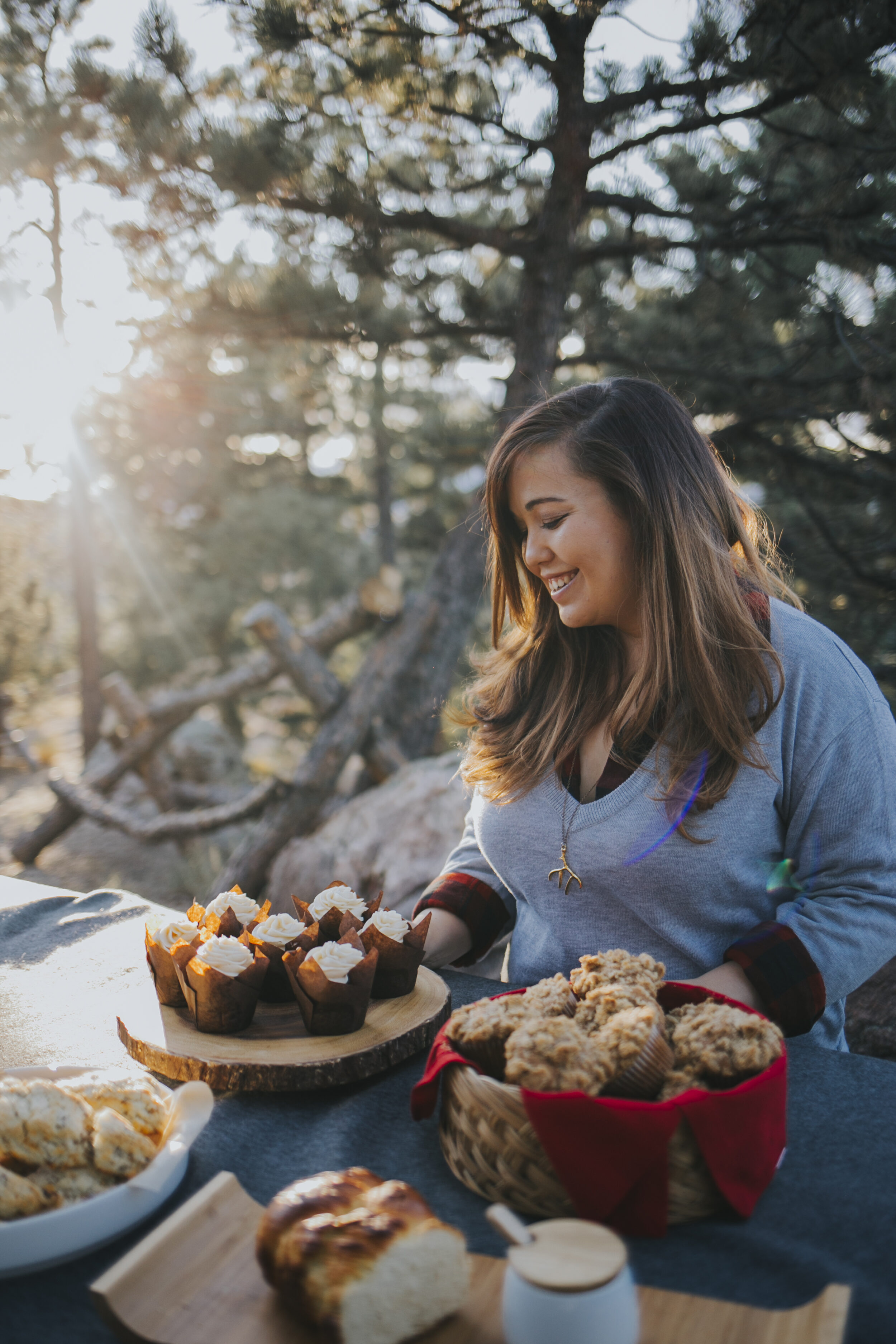 Hello and welcome! My name is Nicole, and Dough-eyed is a food blog for people who want to bake for their family and friends in high-altitude areas. Think of me as a friendly voice there with you in the kitchen, here to give you confidence when you're baking, and to help you with the struggles of baking at high-altitude. Come back every week for new recipes, tips, and advice on high-altitude baking!