Hey guys! If you're still deciding on what to make for Thanksgiving dessert, I've got some pretty great options for you here. If you can't decide between pumpkin pie or pecan pie, why not both? I've got a recipe for Pumpkin Pecan Pie that is killer, and 8 other sweet fall treats that are perfect for Thanksgiving, no matter what size gathering you're having this year!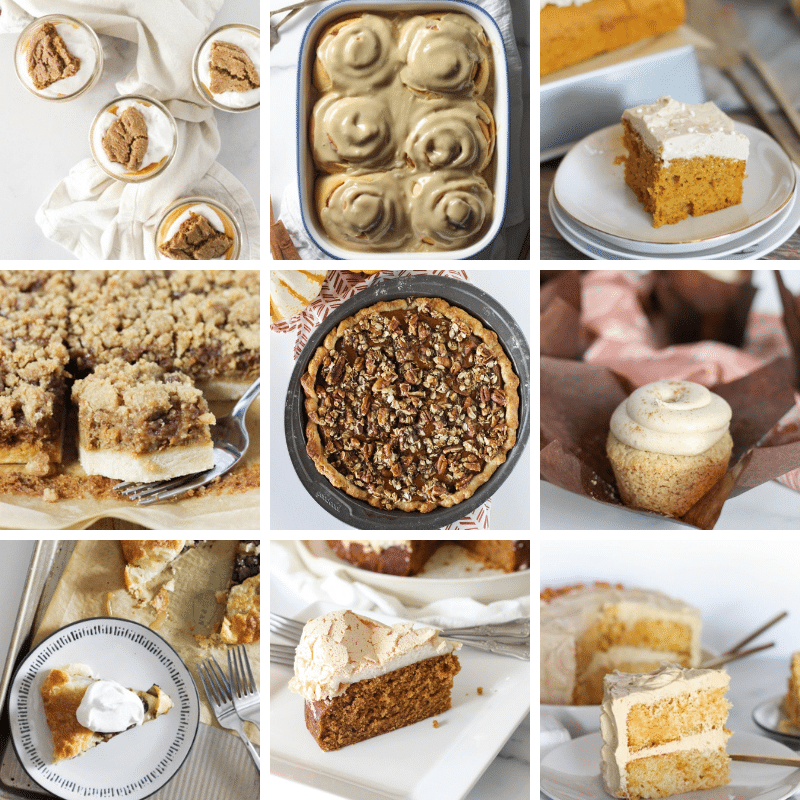 It's been a weird, stressful year, but I'm committed to making the holidays feel like the holidays, and for me that means a lot of wonderful baked goods. I'll be spending this coming Wednesday baking up a storm all day to make sure all my loved ones have the perfect desserts after the big meal, and you can too. If you're having a super small gathering, I've got a few small-batch recipes and smaller form items to give you that same fall feeling. If you've still got a large family to feed, I've got you covered too. And, if you're looking for something a little different this year, I'm on it.
Click on the photos below to head over to the full recipe, and enjoy!
Vegan Pumpkin Parfaits
These are seriously insanely good. I am making them this year for Thanksgiving, and you should too! I've had my fair share of vegan baked goods, and this is by far my favorite vegan dessert I've ever made!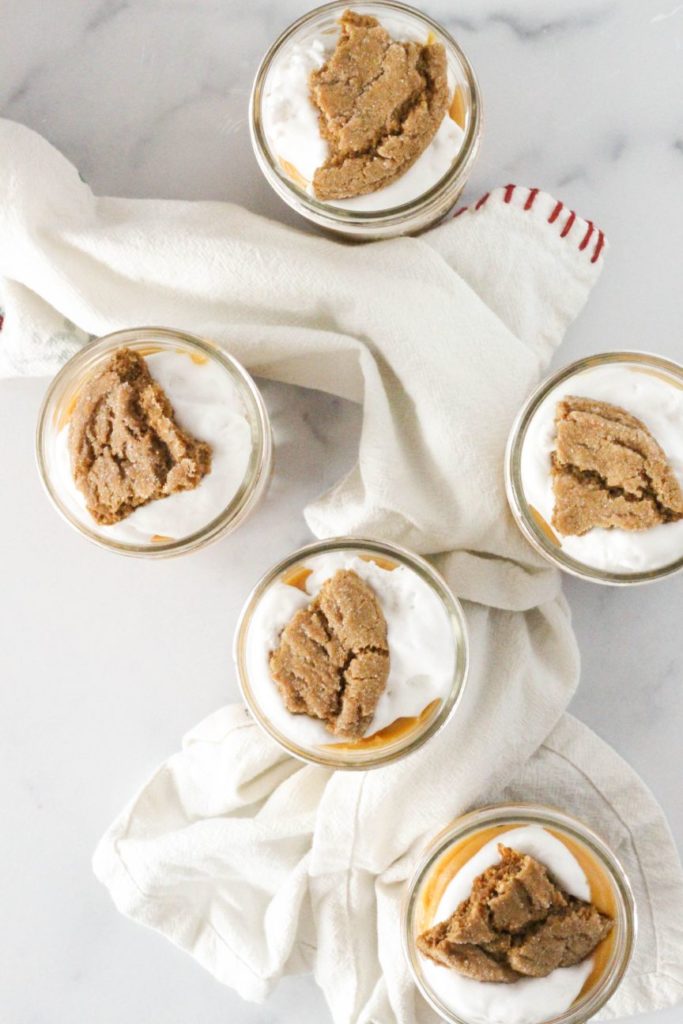 Small-Batch Maple Cinnamon Rolls
These are definitely a perfect breakfast for Thanksgiving, but it's also a sweet little dessert to enjoy with coffee after dinner!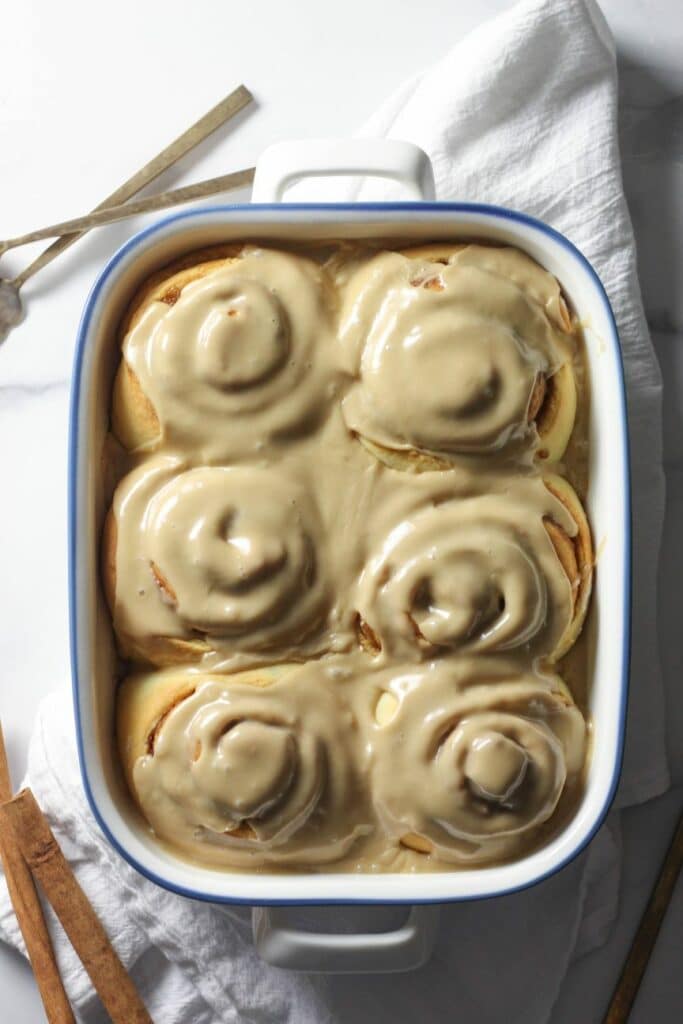 Pumpkin Maple Sheet Cake
Pumpkin cake is every bit as good as pumpkin pie, and this one is topped with a silky maple frosting! If you're more of a cake person, have cake this year!
Pumpkin Pie Crumb Bars
These are a twist on a classic pumpkin pie with a shortbread crust and a sweet crumbly topping. This has been a long-time favorite on the blog, and it's perfect for the holiday!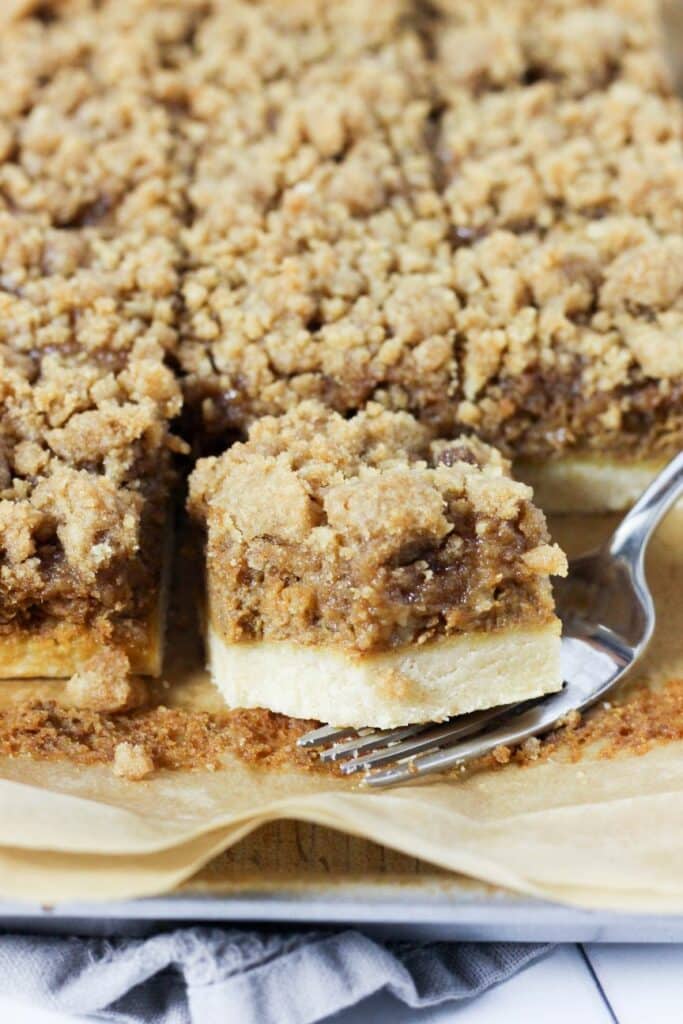 Pumpkin Pecan Pie
When you don't need two pies, and you can't decide between pumpkin and pecan, why not have both? This is a creamy pumpkin pie topped with a sweet pecan pie crunch!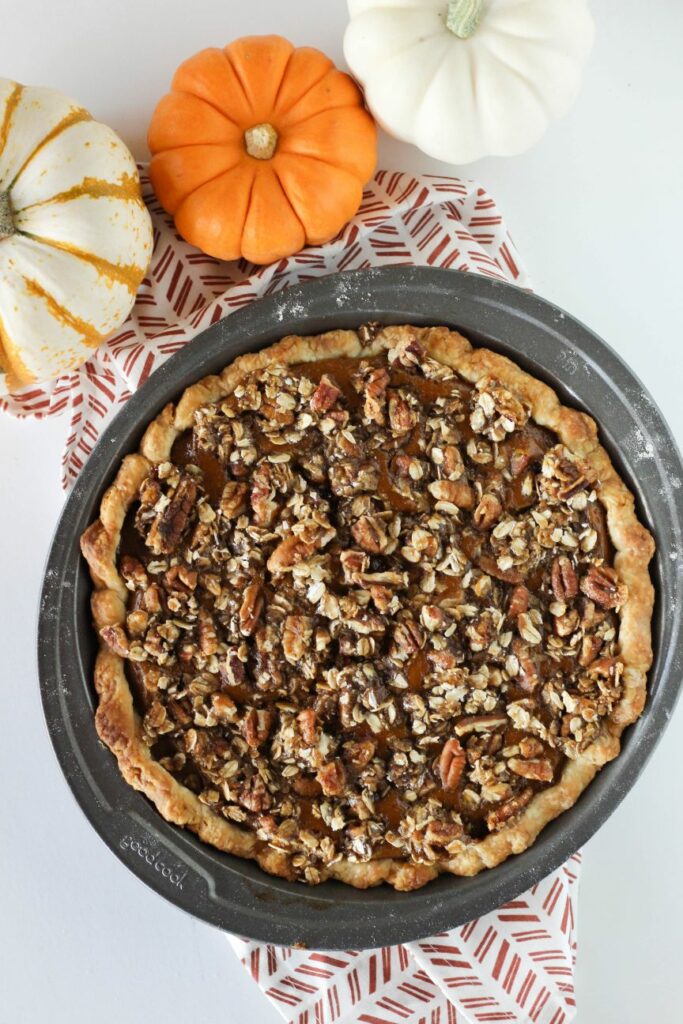 Small-Batch Spice Cupcakes
If you're looking for something a little different this year, go for these spiced, super simple, small-batch cupcakes!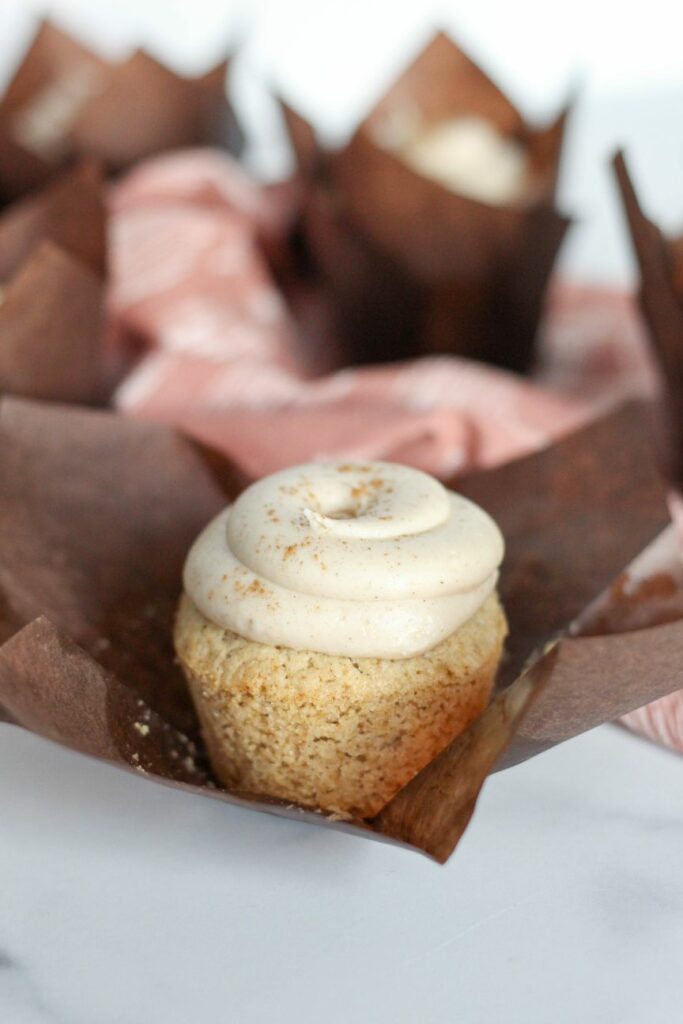 Chocolate Caramel Apple Galette
This is an easy to make twist on a classic apple pie, plus it's a bit less pie overall. Who doesn't want chocolate and caramel with their apples?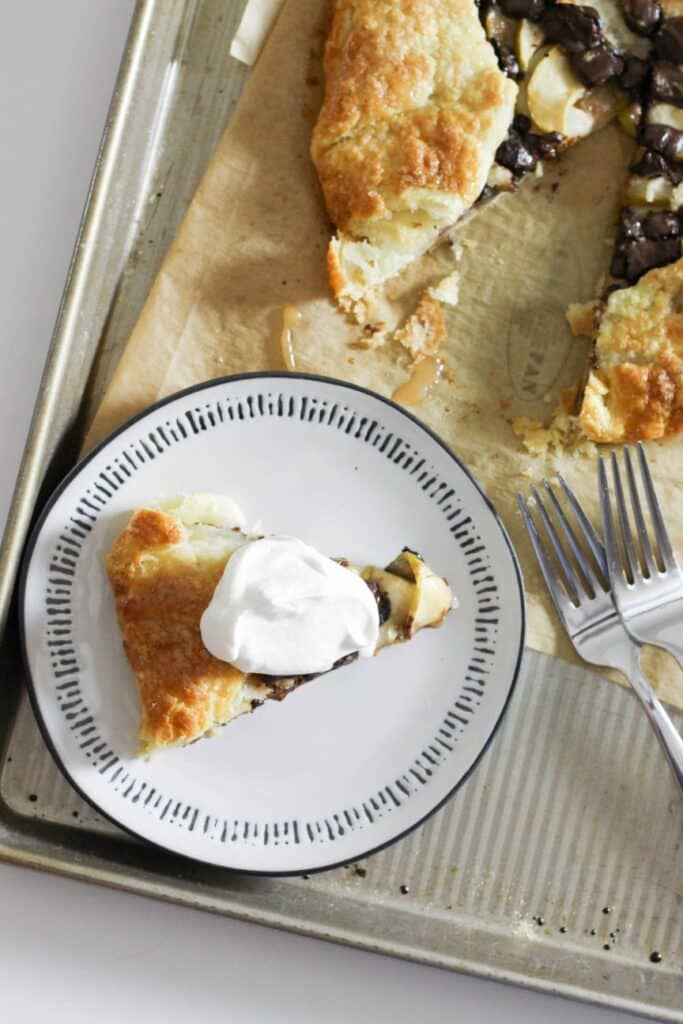 Gingerbread Meringue Cake
As I've said before, I fully think of gingerbread as a fall flavor just as much as a winter one. It's got all the warm spices we want, and this one is topped with a pretty, crackly, meringue!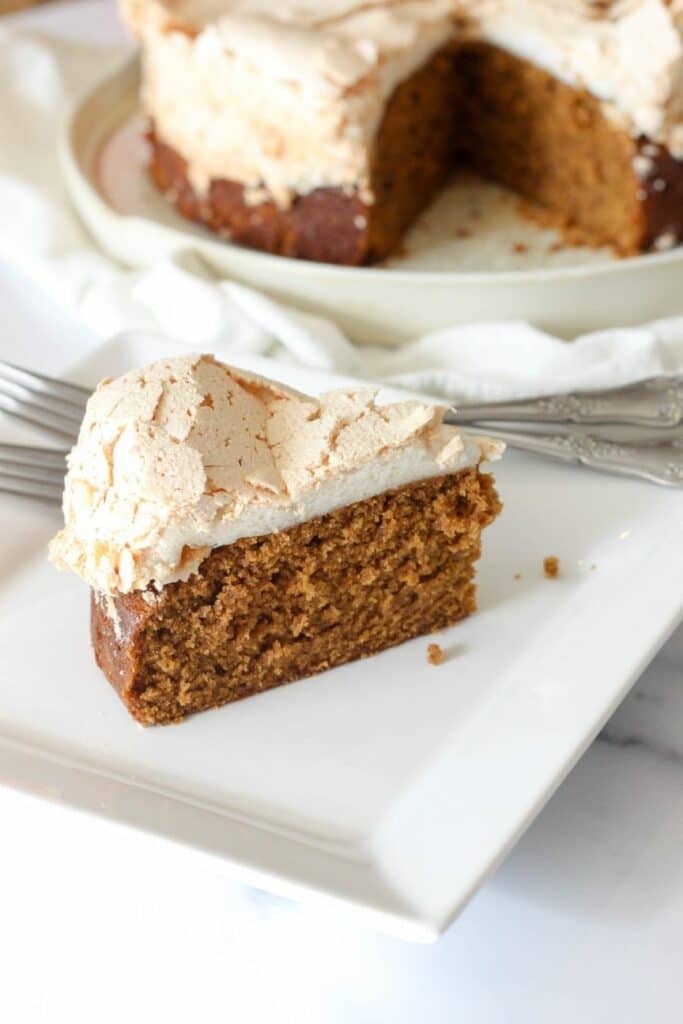 Almond Butterscotch Cake
I love this cake recipe because the flavors are so interesting and perfect for a big meal dessert!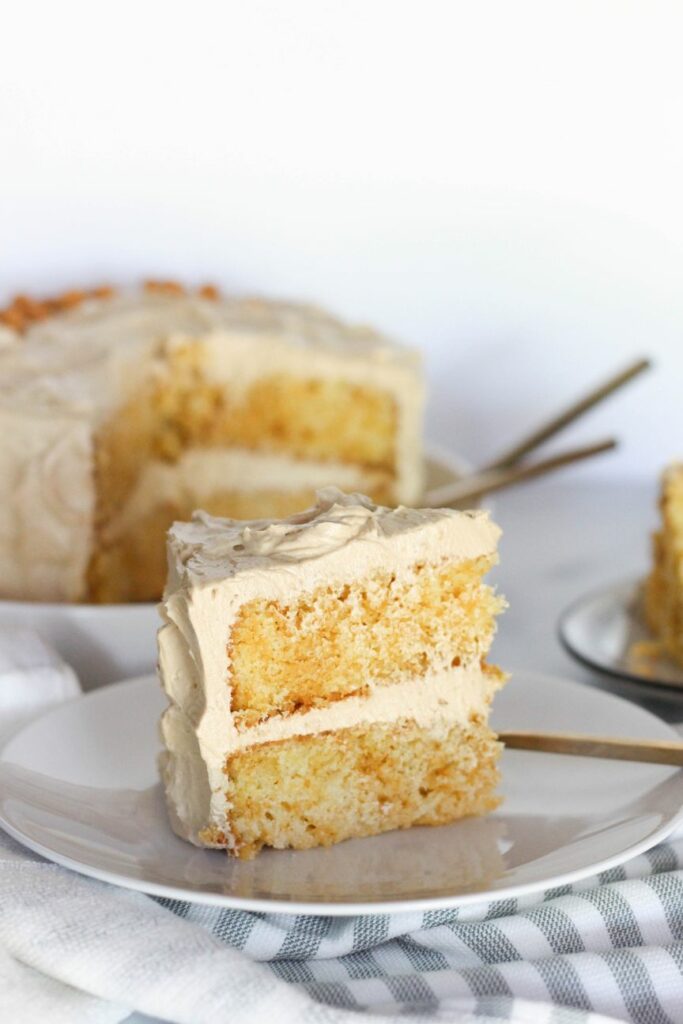 I'm wishing you all the most wonderful Thanksgiving! I'll be comin' in hot with more holiday recipes right around the corner!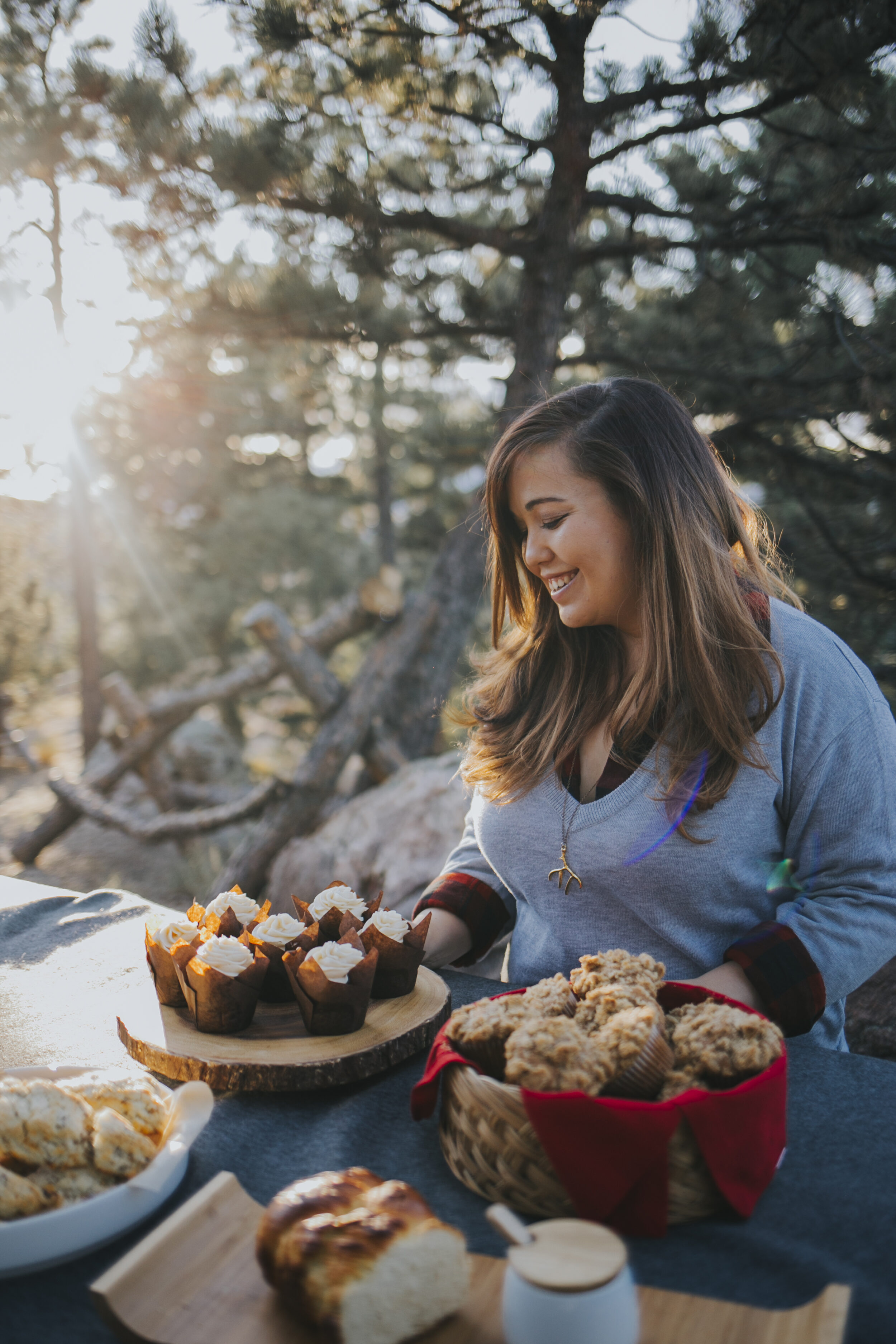 Hello and welcome! My name is Nicole, and Dough-eyed is a food blog for people who want to bake for their family and friends in high-altitude areas. Think of me as a friendly voice there with you in the kitchen, here to give you confidence when you're baking, and to help you with the struggles of baking at high-altitude. Come back every week for new recipes, tips, and advice on high-altitude baking!