This post featuring my Vegan Pumpkin Parfaits is sponsored by Origin Vanilla.
Hey everyone! I've got a perfect recipe for Thanksgiving for you guys today! It's vegan, and you'd really never know. These babies passed the test with many non-vegan family members, and single serve desserts are perfect this year!
Today I'm working with two amazing brands- Origin Vanilla and Joi Plant Milk! Joi makes these amazing concentrates that work so well in my house.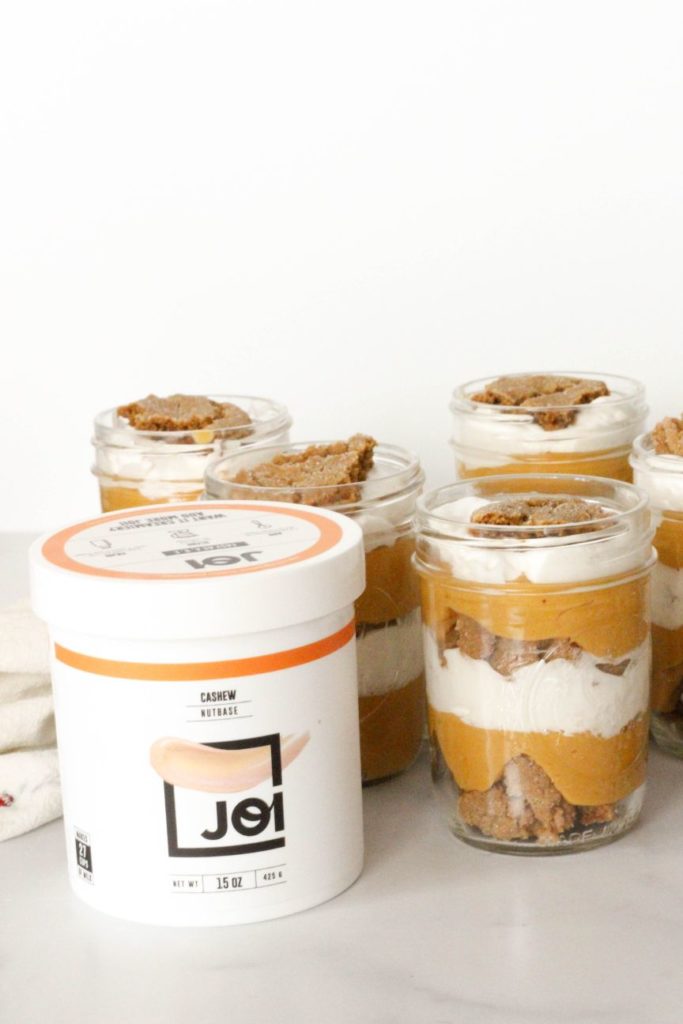 We don't drink plant milk all the time, but I do love to bake with it. Joi lets me make exactly as much as I need without any waste, and I'm so here for that. Plus, for recipes like the one I'm sharing today, you can actually make your cashew or almond milk as creamy as you want by just adding more Joi- it's too easy! Let's get to it!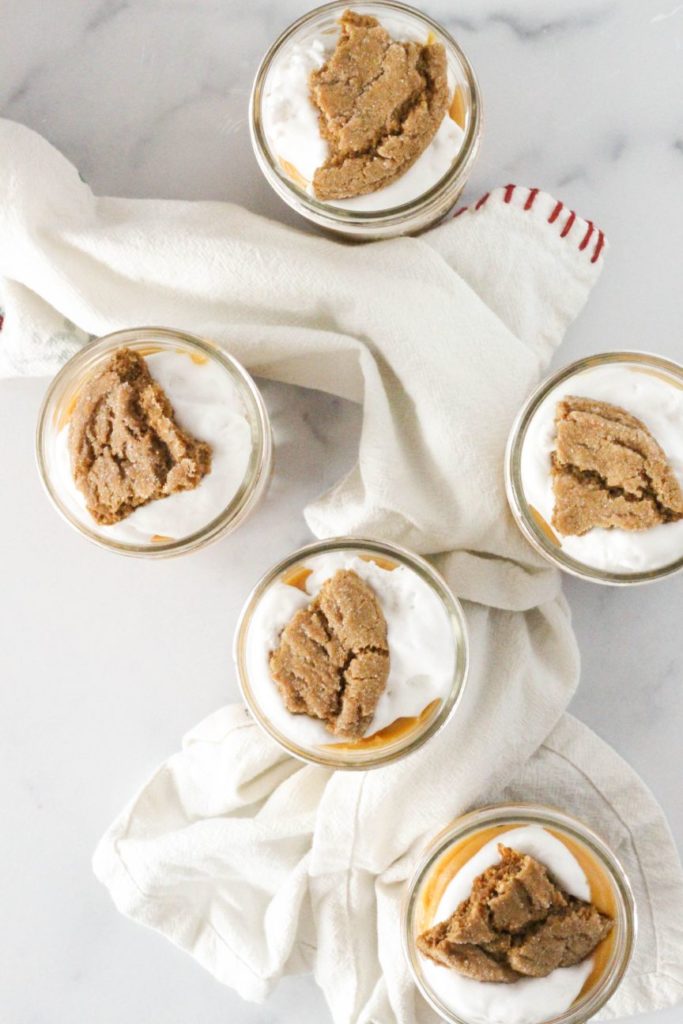 How to Make Vegan Pumpkin Parfaits
This dish is basically like a single serve pumpkin pie in a jar, it's incredible. So we're starting by making our Joi Cashew milk– extra creamy for this recipe. We are just blending Joi and water together in a blender until it's well combined and looks like this: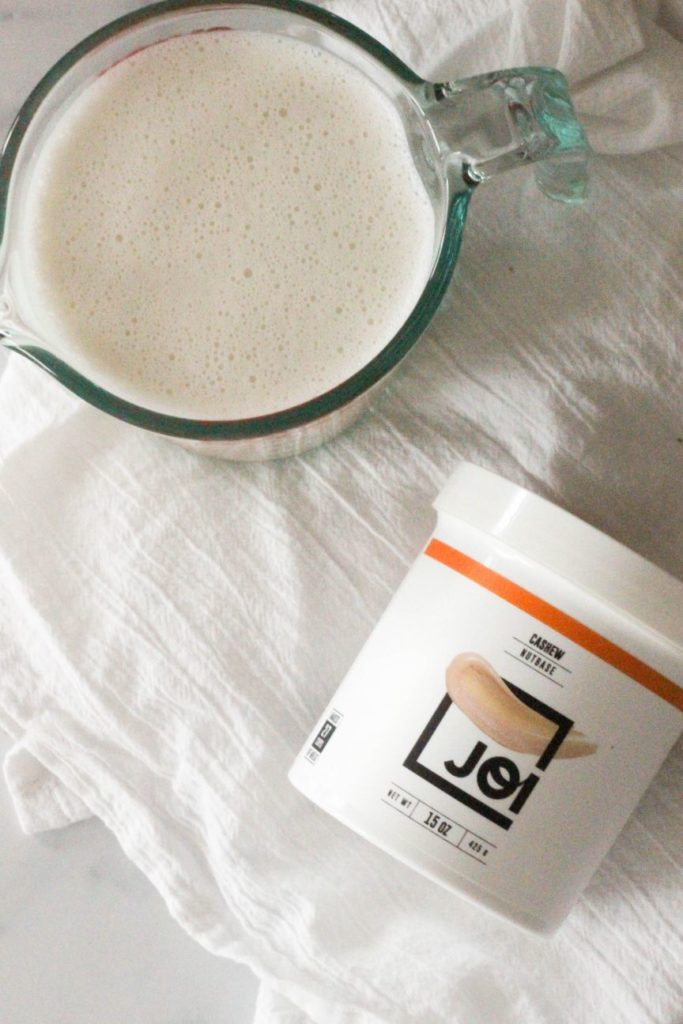 In a medium sauce pan, we are whisking together the dry ingredients, which is sugar, cornstarch, salt, and a bunch of warm spices, including Origin Heirloom Cinnamon.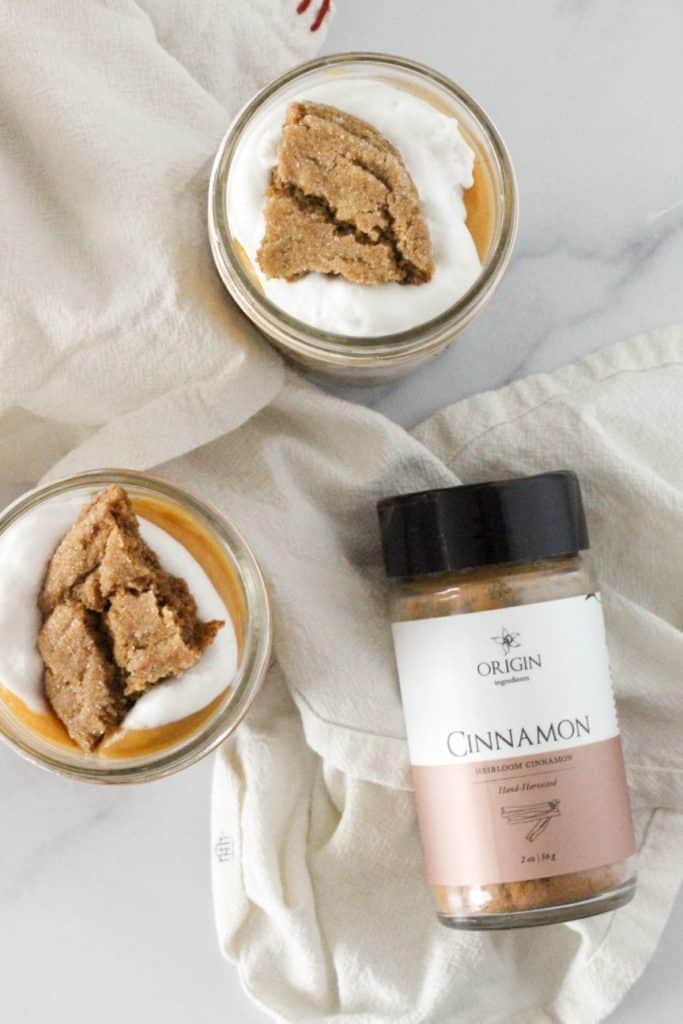 Whisking it all together first and then slowly adding liquid helps the cornstarch dissolve evenly.
So, slowly whisk in the cashew milk, a generous splash of vanilla extract, and of course your pumpkin puree.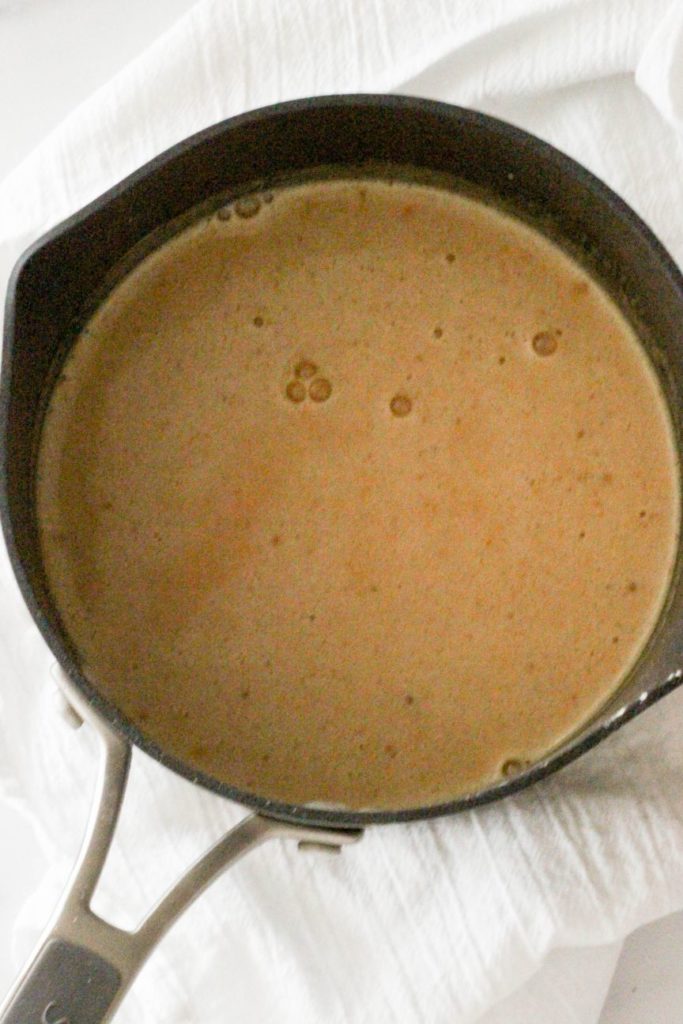 From there it's super simple, we're just whisking and cooking the mixture over medium heat until it becomes very thick and smooth. You need to whisk it pretty constantly to make sure it thickens evenly! Cool it completely before making your parfaits.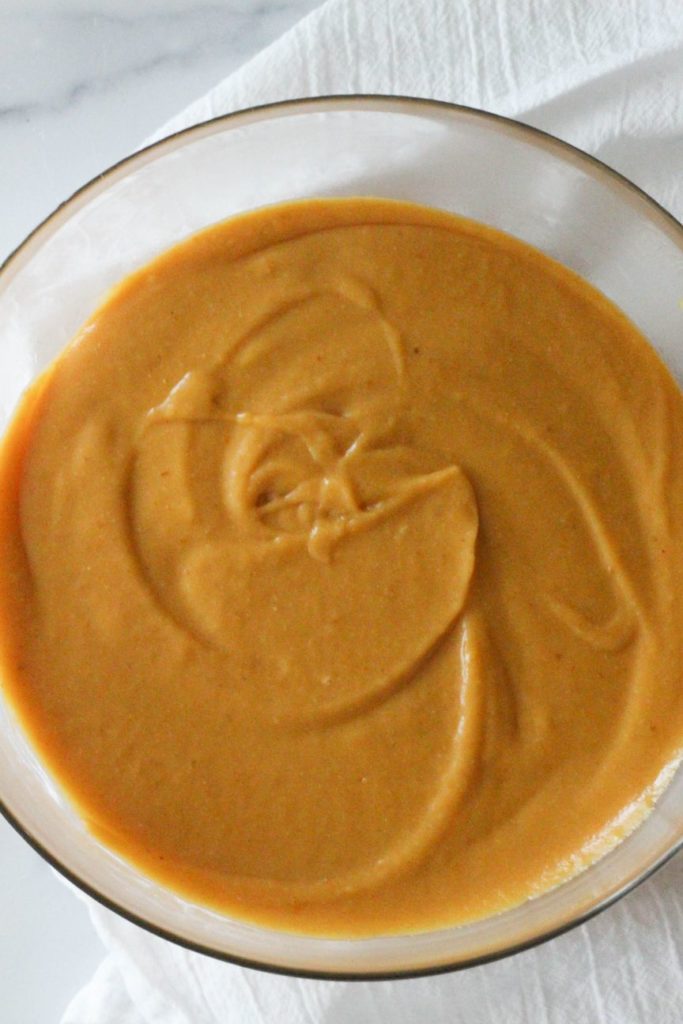 This recipe uses my Vegan Gingersnap recipe that I posted last week, so get yourself a batch of those baking while your custard chills, OR, buy some vegan gingersnaps- I won't judge! And then it's just a matter of layering things up: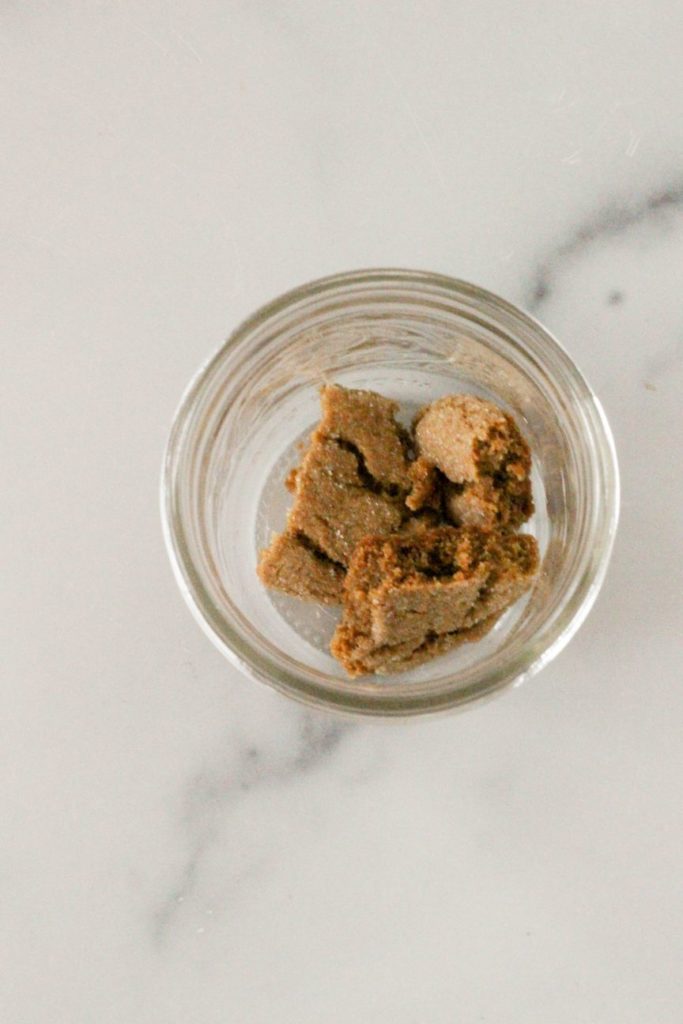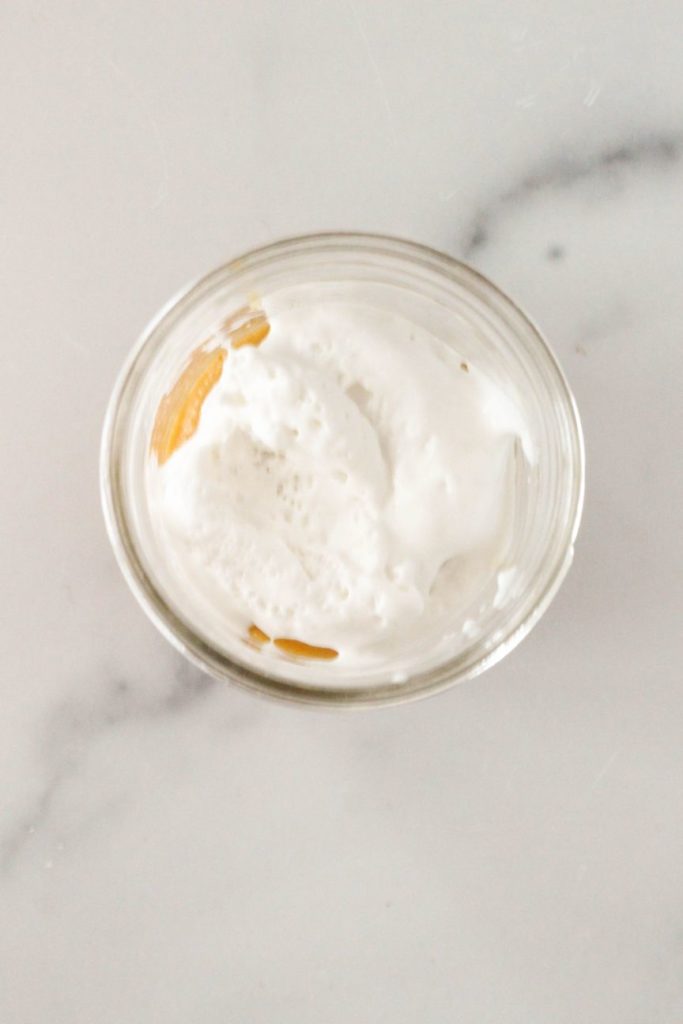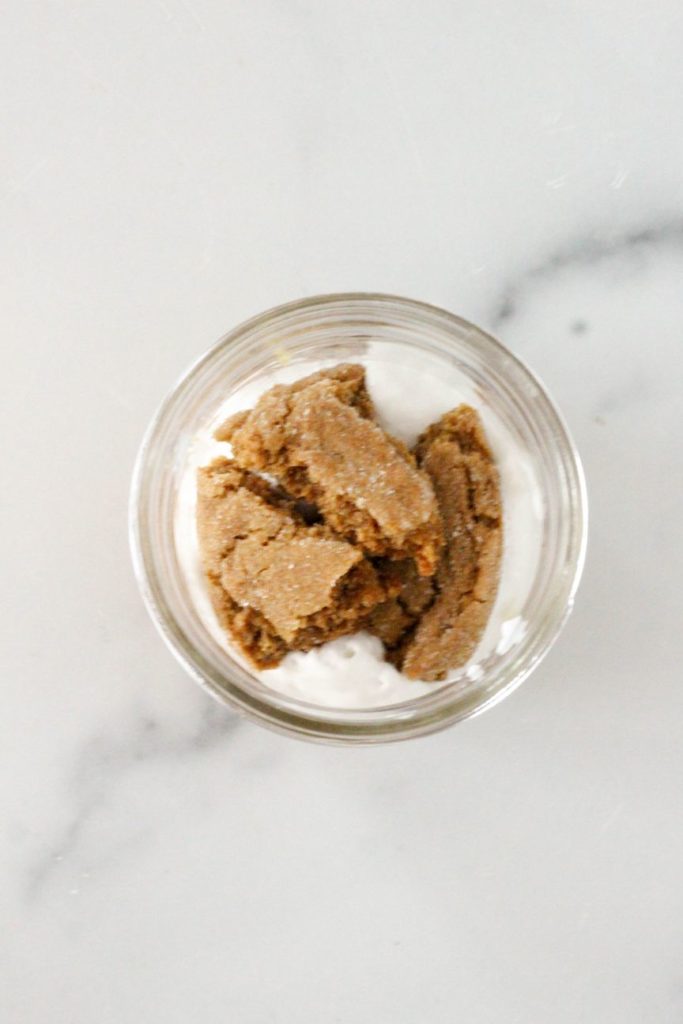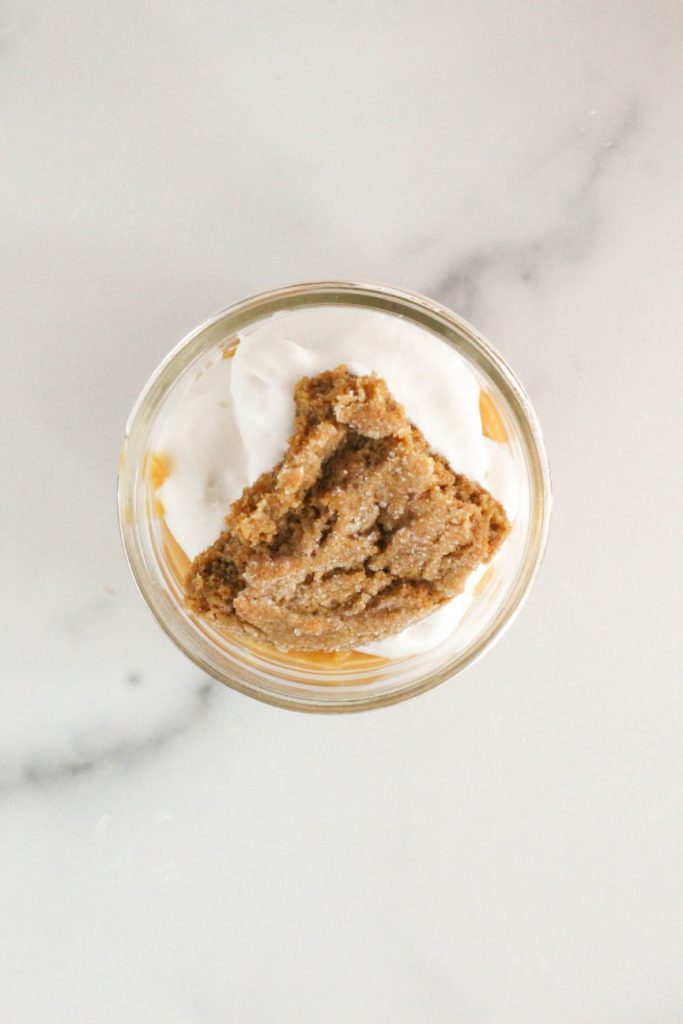 Let them chill in the fridge for a few hours, and that's it guys, pumpkin perfection right in time for Thanksgiving!
Tips & Tricks For Your Pumpkin Parfaits
Here are some tips and info to help you out for this recipe:
It's time to break out the good stuff: This is the perfect time to use some really flavorful cinnamon and nice pumpkin puree and all the good stuff. If Thanksgiving isn't the time, what is? The flavors need to be really strong in this one because you don't have the benefit of normal fat and dairy!
Whisk with abandon! Seriously though, you need to whisk this custard constantly as it cooks. Cornstarch thickened custards need a little tender love and care you guys!
Use the whipped cream you love whether you are making it from scratch with coconut cream, or using a store-bought version like me. I actually love the coconut whipped cream that comes frozen- it's SO yummy!
I am at 5,000 ft above sea level but this recipe isn't too affected by high-altitude since there's not much baking involved!
You can make it not-vegan if you want by just subbing out some heavy cream for the cashew cream, and using a pat of real butter at the end. It will work perfectly!
Enjoy this one guys- it's definitely a new favorite with my family!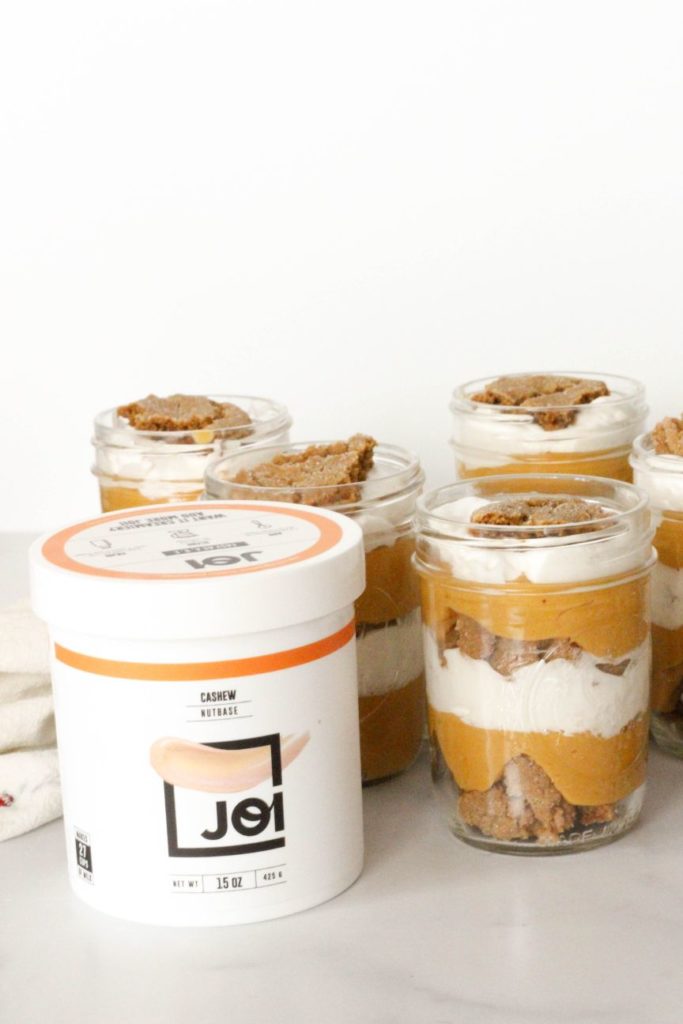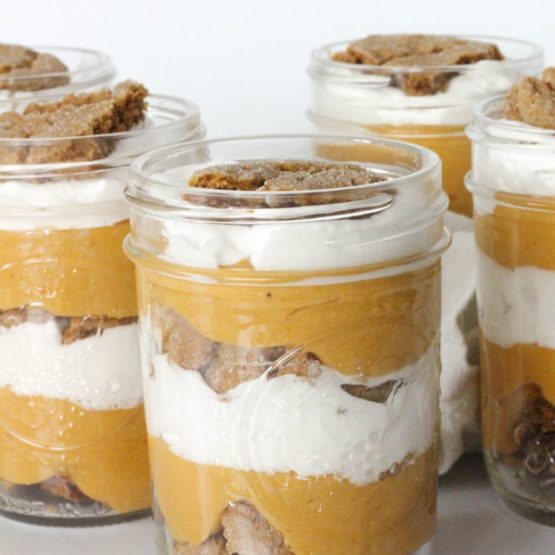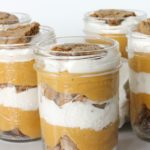 Vegan Pumpkin Parfaits
Ingredients
For the pumpkin custard:
1 3/4

cup

water

5

tbs

Joi Cashew Base

3/4

cup

sugar

1/4

cup

cornstarch

1/2

tsp.

salt

1

tsp.

cinnamon

1/2

tsp.

ginger

1

cup

pumpkin puree

1

tbs.

vanilla extract

1

tbs.

vegan butter
For the parfaits:
10-15

vegan gingersnaps

1 1/2

cups

vegan whipped cream
Instructions
For the pumpkin custard:
In a blender, add the water and the Joi cashew base and blend on high for 1-2 minutes, or until the mixture is completely blended. This should give you about 2 cups of creamy cashew milk to use in the custard.

In a medium saucepan, whisk together the sugar, cornstarch, cinnamon, salt, and ginger until combined. Slowly whisk in the cashew milk until combined, and then whisk in the vanilla extract and pumpkin puree.

Cook this mixture over medium heat while whisking constantly for about 8 minutes, or until the mixture becomes very thick. Remove from the heat and whisk in the vegan butter until melted. Pour into a bowl and cover the custard with plastic wrap. Chill for at least 2 hours, or until fully cooled before assembling.
For the parfaits:
While the custard cools, make your gingersnaps and make sure you have 6 clean jars to assemble your parfaits in.

When you're ready to assemble, start by breaking up a gingersnap cookie into pieces and putting at the bottom of a jar. Layer with your cooled pumpkin custard and coconut whipped cream. Repeat with another set of layers, and then cover and chill for at least 1 hour. Enjoy!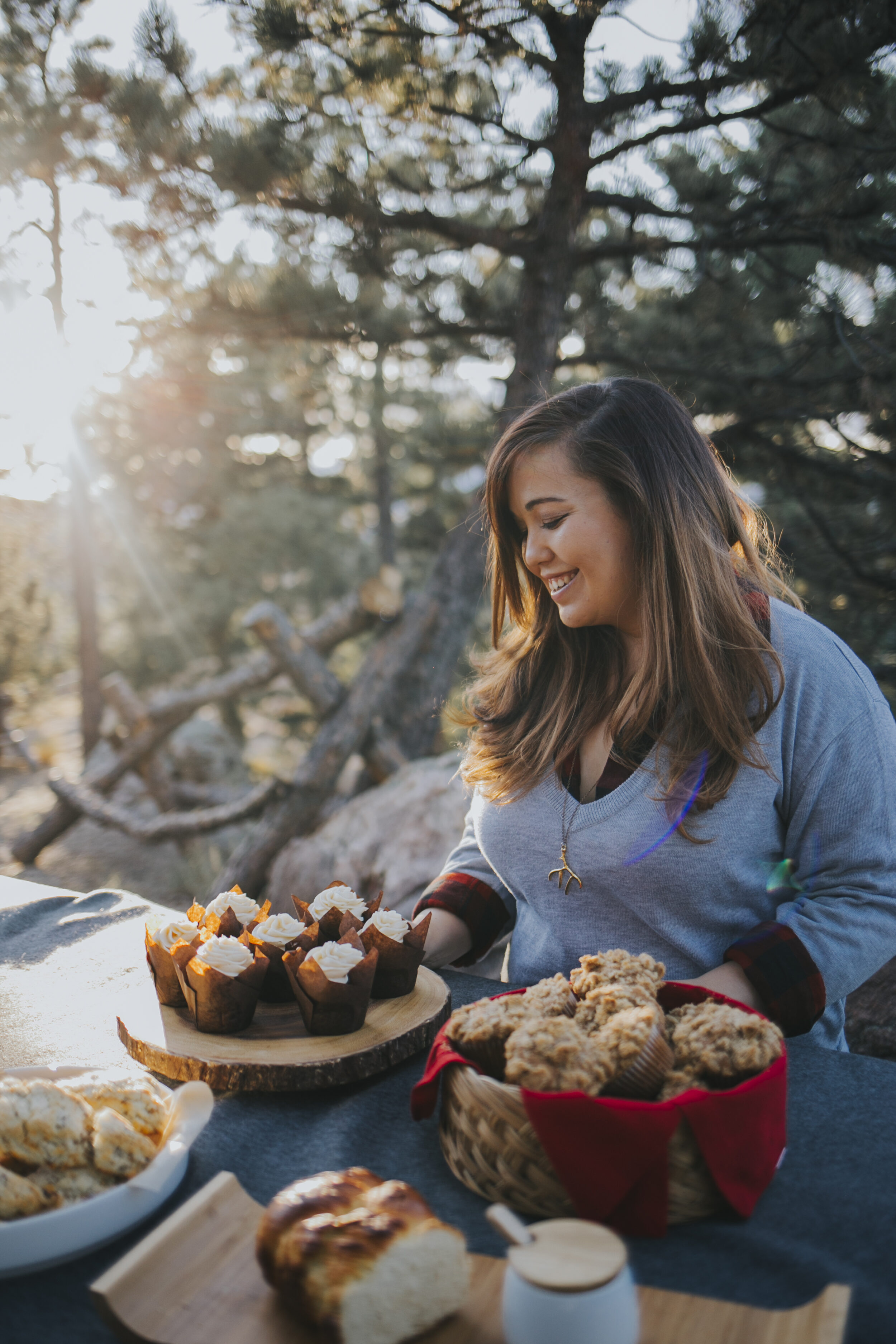 Hello and welcome! My name is Nicole, and Dough-eyed is a food blog for people who want to bake for their family and friends in high-altitude areas. Think of me as a friendly voice there with you in the kitchen, here to give you confidence when you're baking, and to help you with the struggles of baking at high-altitude. Come back every week for new recipes, tips, and advice on high-altitude baking!