This post featuring my Vanilla Ricotta Donuts is sponsored by Origin Vanilla.
Donuts have long been a tricky subject for high-altitude bakers, but today I'm sharing a super approachable, easy recipe for Vanilla Ricotta Donuts. Plus, I'm working with Origin Vanilla on this one guys, and they have some seriously amazing vanilla products that we're using today!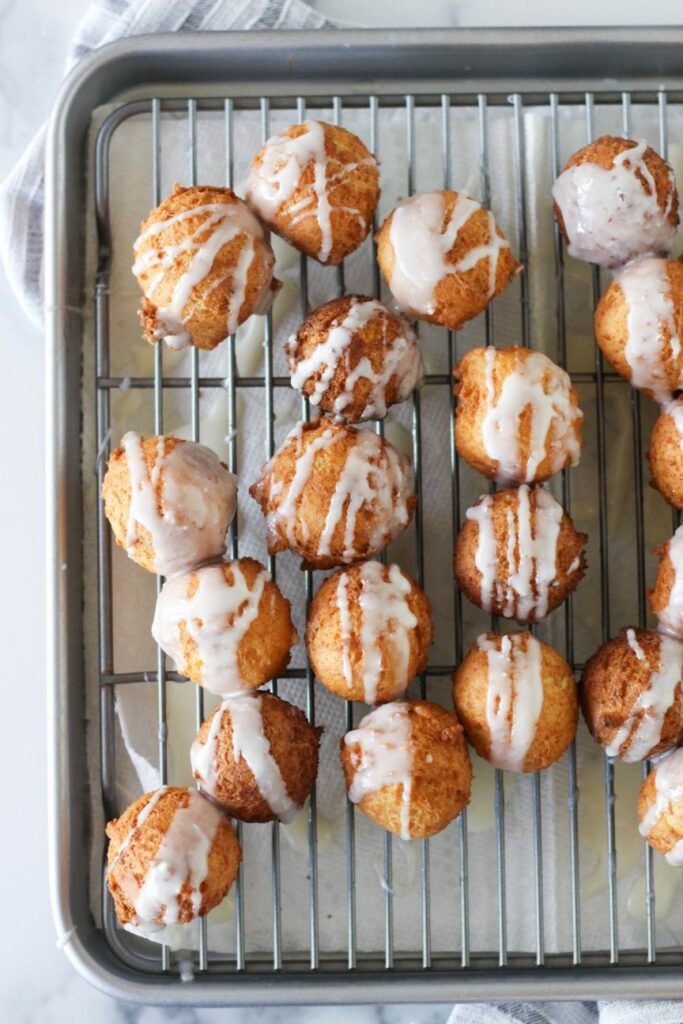 Ricotta donuts are super simple, and you don't have to deal with any rising, rolling, or cutting. They are super easy to riff and flavor however you'd like, but my fav is just straight vanilla- we're adding it in several ways for this one. Let's get to it!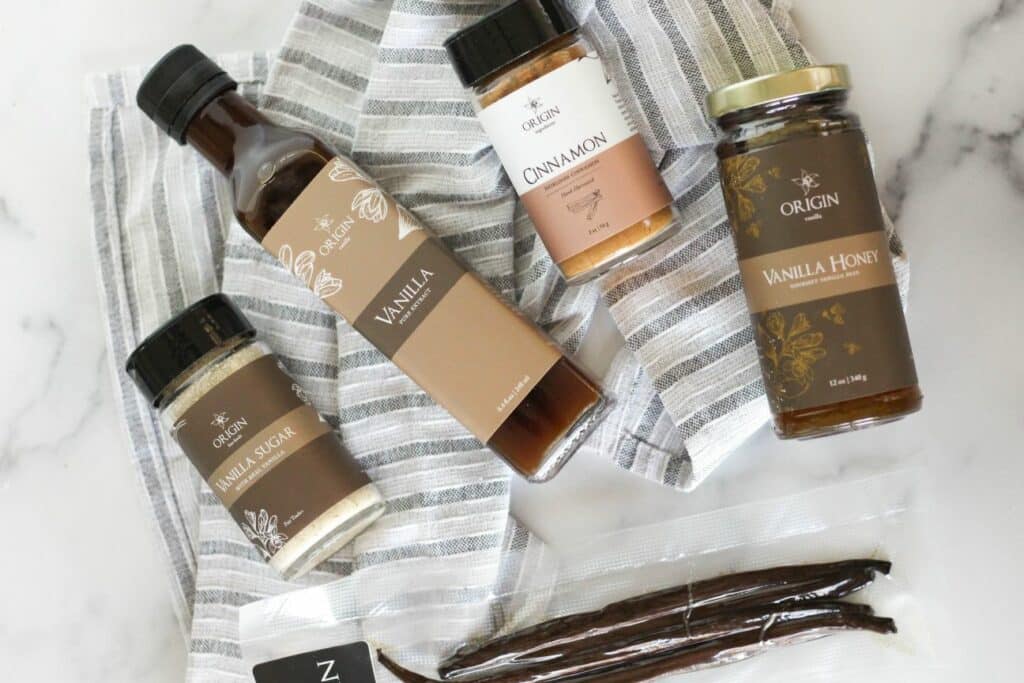 How to Make Vanilla Ricotta Donuts
These come together super quick, so you want to start by letting your frying oil heat up to temperature gently while you make the batter. I like to use a cast iron skillet, about half-full of a neutral oil like canola oil. Start heating it up over medium heat, on the low-medium side if you're using a cast iron skillet.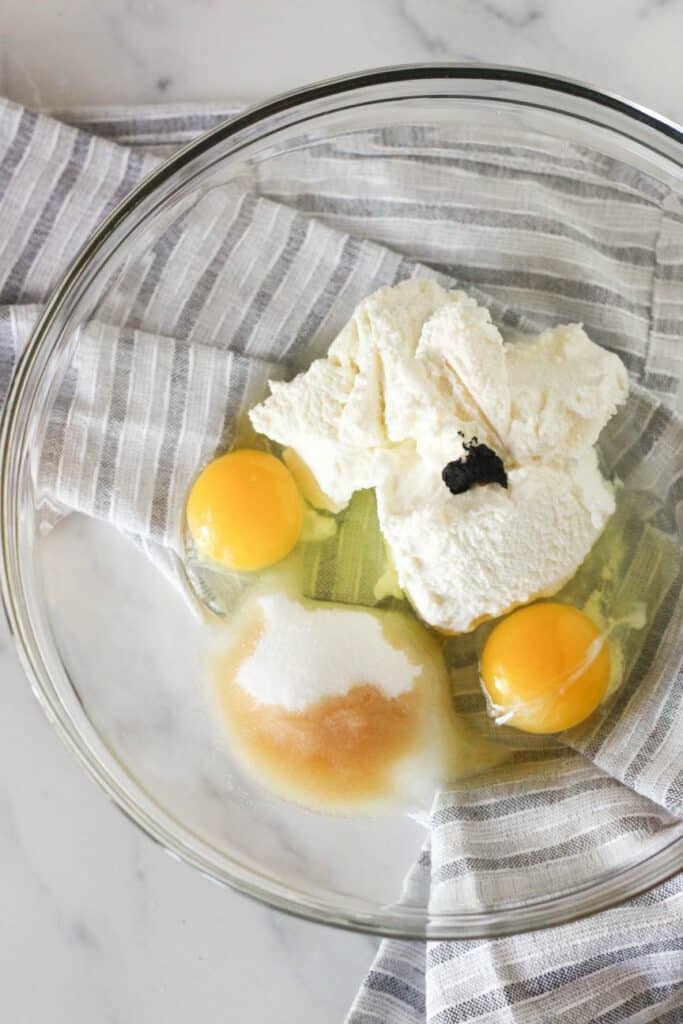 Then we're starting by mixing up the wet ingredients in a large bowl- in this case that's the ricotta, eggs, sugar, vanilla extract, and vanilla bean seeds from a fresh vanilla bean. Whisk all that together until it's smooth, and lookin' something like this: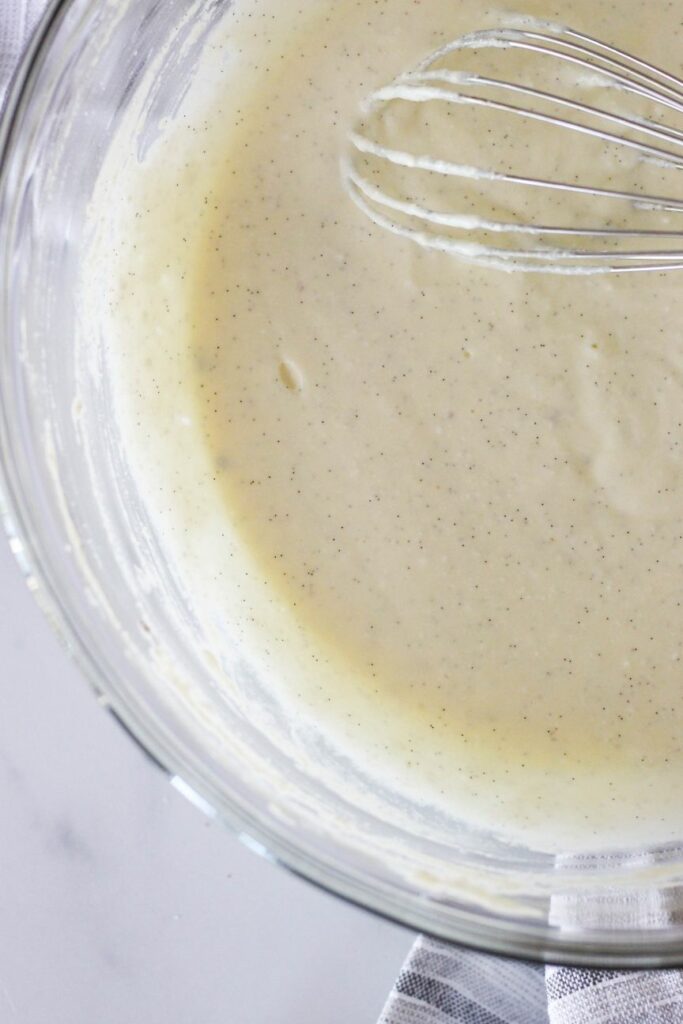 We're stirring in flour, baking soda, and salt after that, switching over to a rubber spatula, and mixing until there are no dry pockets of flour left. It will be very thick, and should be easily scoop-able.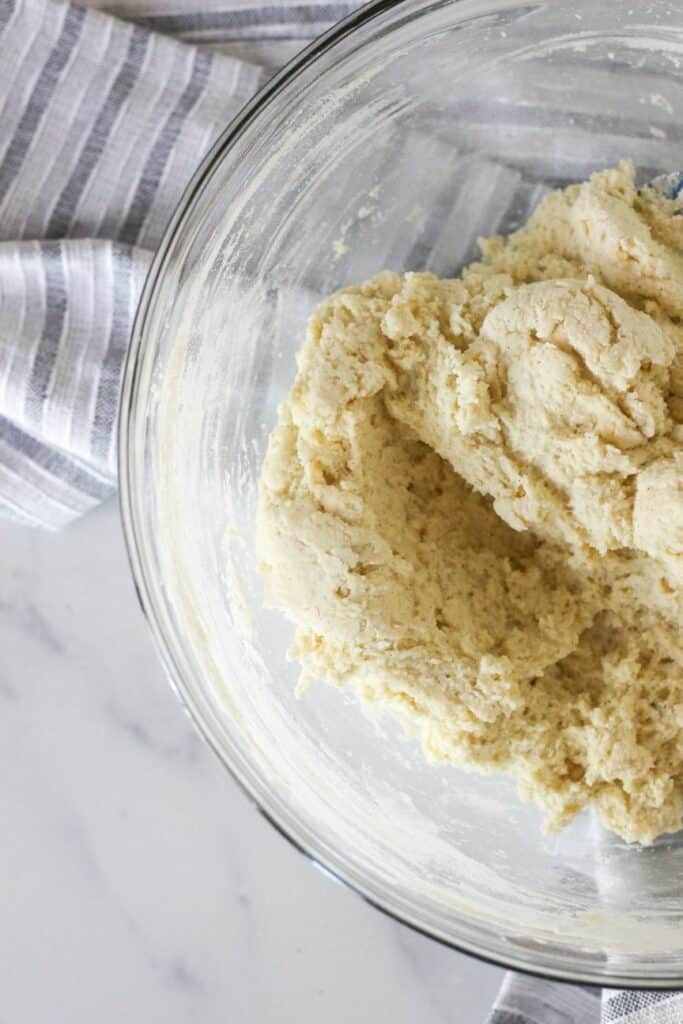 I'm using a small cookie scoop that is roughly 2 tablespoons in size, and just scooping it right into the hot oil. You cook it up for a few minutes on each side, or until it's a deep golden brown all over. Transfer to a sheet pan lined with paper towels and a wire rack to cool while you keep frying!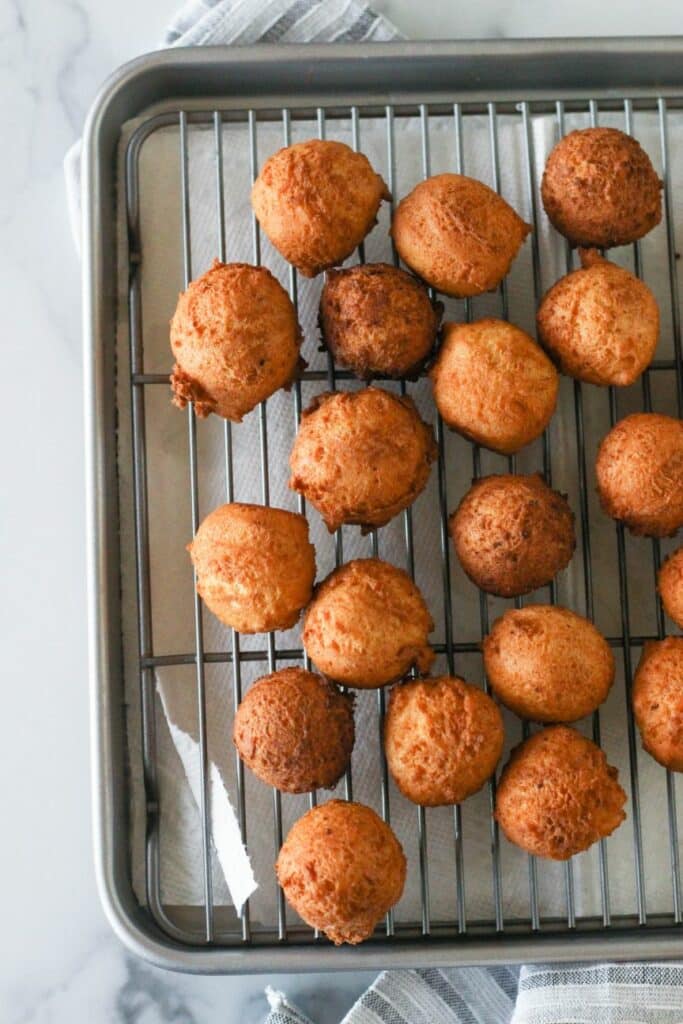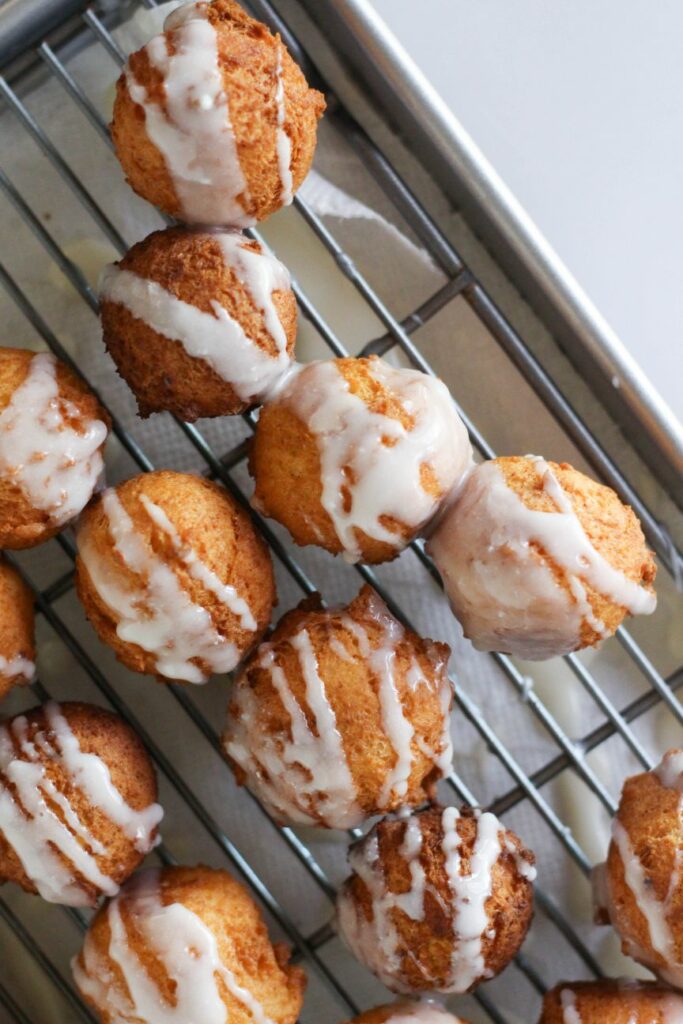 Then we're covering them in icing, and you guessed it, vanilla is the flavor of choice today. You guys know vanilla extract can be pretty pricey, so it's important to choose a brand that you really love. I love Origin because they take care of their farmers, and if you don't know, growing and harvesting vanilla is lengthy and risky process. Origin invests in their farmers, and they make the entire process more financially safe- who doesn't love that?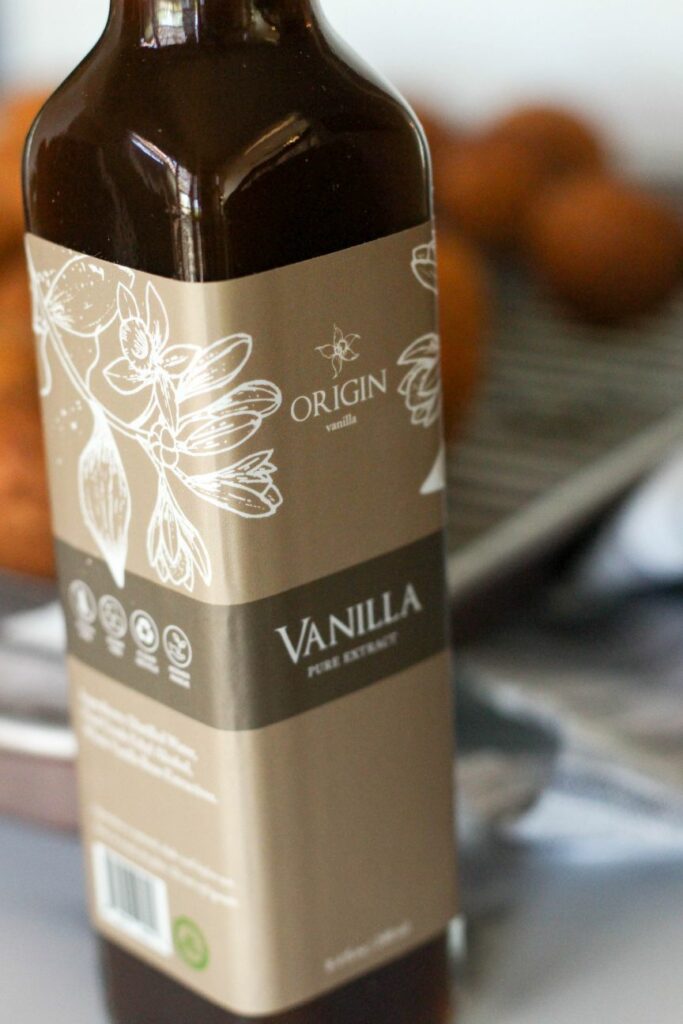 On a day-to-day use basis, I am obsessed with their packaging because they have these awesome no-drip containers. My spice cabinet is covered in stains from drips off of vanilla extract bottles, which is annoying, but I also don't want to waste even a drop of this stuff you guys!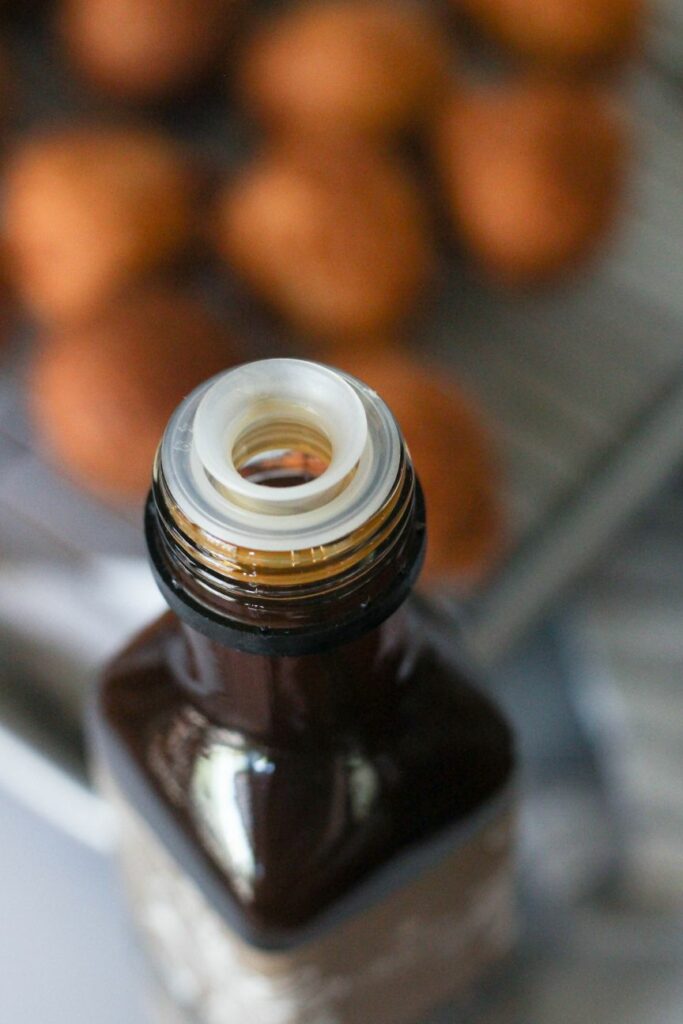 These donuts are like the anti-donut. They're so easy, they take nearly no prep, and they are packed with flavor. Get your hands on the best vanilla around from Origin Vanilla here- they are processing locally in Colorado, and they're truly an amazing company.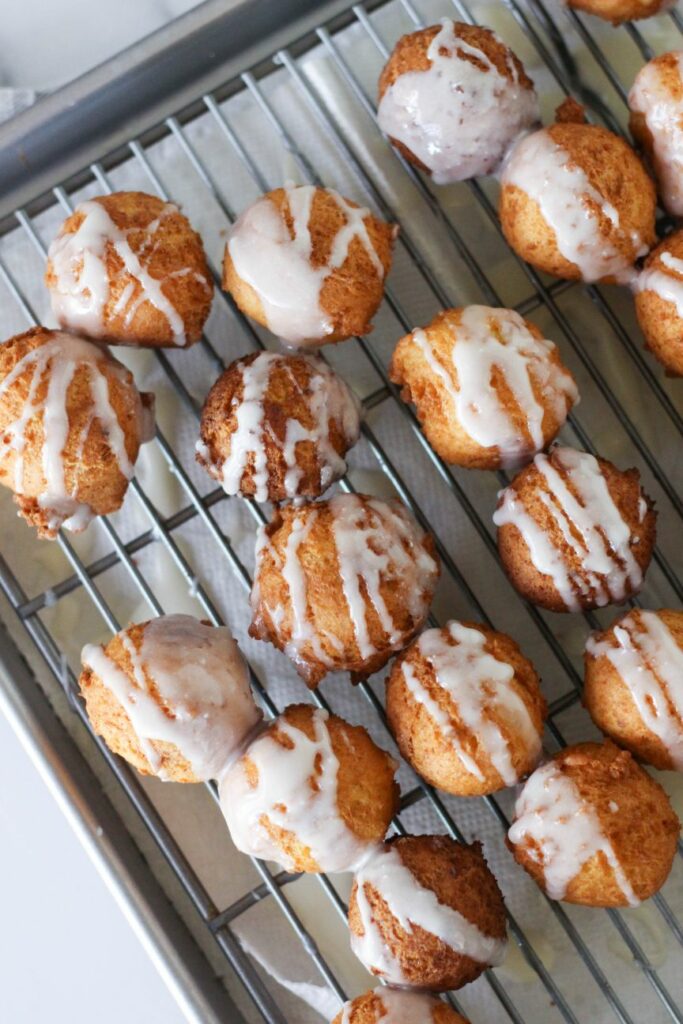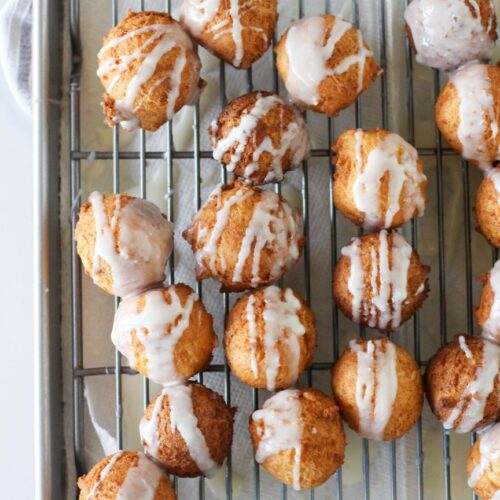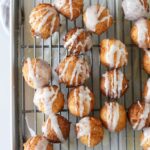 Vanilla Ricotta Donuts
Ingredients
For the donuts:
1 ¼

cups

whole milk ricotta

¼

cup

sugar

2

eggs

1

tsp.

vanilla extract

Seeds from one vanilla bean

1 ⅔

cup

all purpose flour

½

tsp.

baking soda

½

tsp.

salt
For the icing:
2

tbs.

whole milk ricotta

2

tbs.

milk

1

tsp.

vanilla extract

1 ½

cups

powdered sugar

¼

tsp.

salt
Instructions
For the donuts:
In a large skillet with tall edges, like a cast iron skillet, add enough oil to be about an inch deep. Heat gently over low-medium heat while you make the donut batter.

Line a baking sheet with paper towels, and place a wire rack on top. Set aside.

In a large bowl, whisk together the whole milk ricotta, sugar, eggs, vanilla extract, and vanilla bean seeds until smooth. Add in the flour, baking soda, and salt. Switch to a spatula, and mix until there are no dry pockets of flour remaining. The batter will be the consistency of a soft cookie dough, and should be easy to scoop.

Using a cookie scoop, or two spoons, scoop the dough into your preheated oil, being sure to not overcrowd the pan. Cook for about 1-2 minutes on one side, and then flip to the other and cook until deep golden brown all over.

Place the cooked donuts onto your prepared sheet pan to drain and cool.
For the icing:
In a medium bowl, whisk together the ricotta, milk, and vanilla extract until combined. Add in the powdered sugar, and continue whisking until fully combined. Add another teaspoon of milk if the icing is too thick, and another 2-3 tbs. powdered sugar if it's too thin.

Drizzle the icing all over the cooked donuts. Enjoy!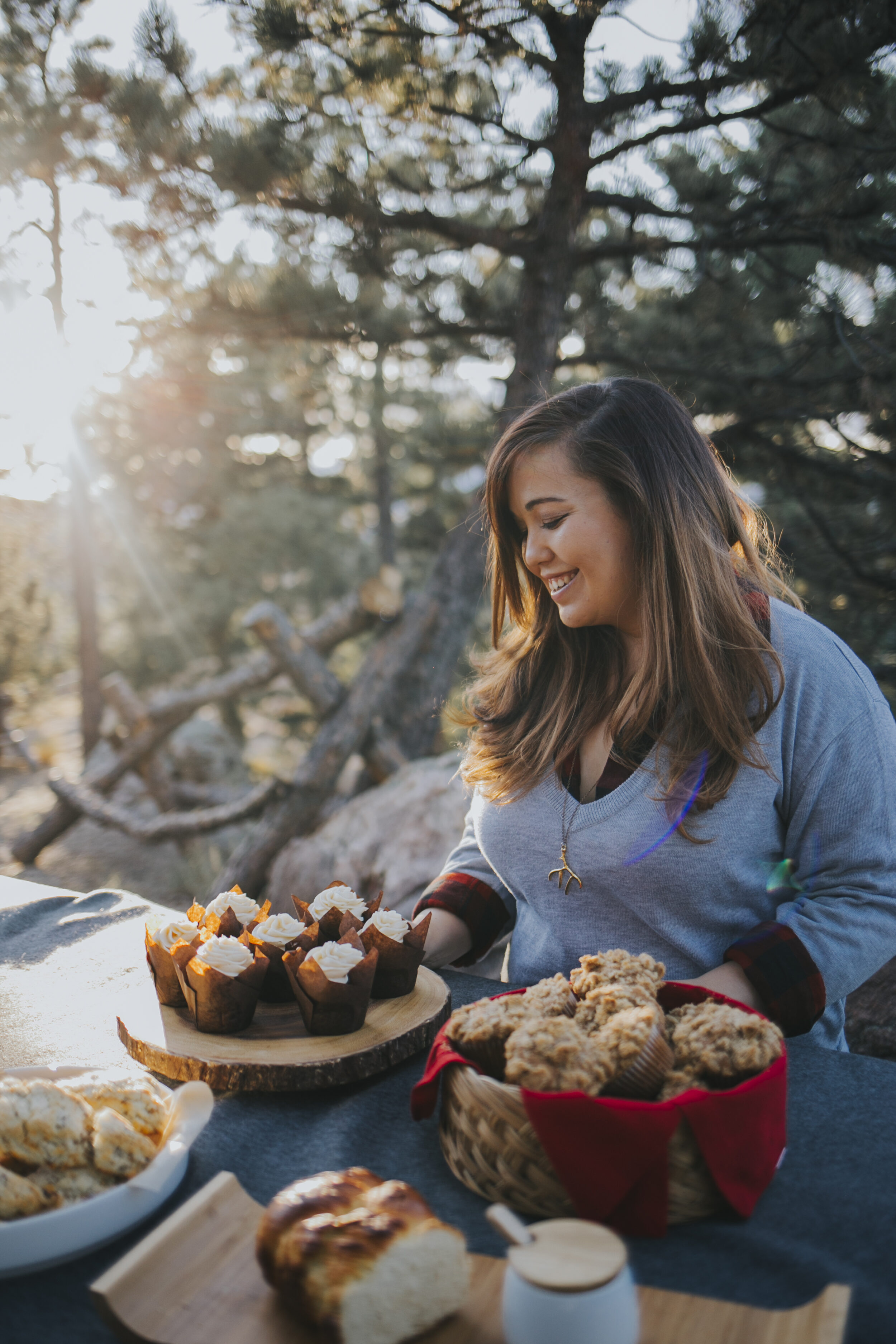 Hello and welcome! My name is Nicole, and Dough-eyed is a food blog for people who want to bake for their family and friends in high-altitude areas. Think of me as a friendly voice there with you in the kitchen, here to give you confidence when you're baking, and to help you with the struggles of baking at high-altitude. Come back every week for new recipes, tips, and advice on high-altitude baking!