Triple Berry Apple Tart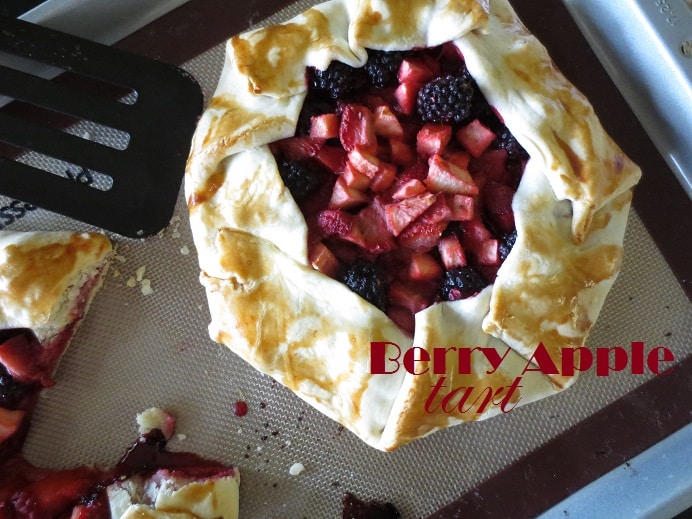 Hey everyone! It's been a while, yes?
Well, my fiance and I just bought our first home a few short weeks ago! That being said, we've been doing a lot of painting and putting together new furniture, so blogging has taken a backseat for a few weeks.
I am starting to get my fabulous big kitchen together, which is so exciting! If you guys remember, I used to be Small Kitchen Big Head when I lived in Boston with my super small hallway of a kitchen, so this is an exciting experience for me! Here's my adorable little baking corner: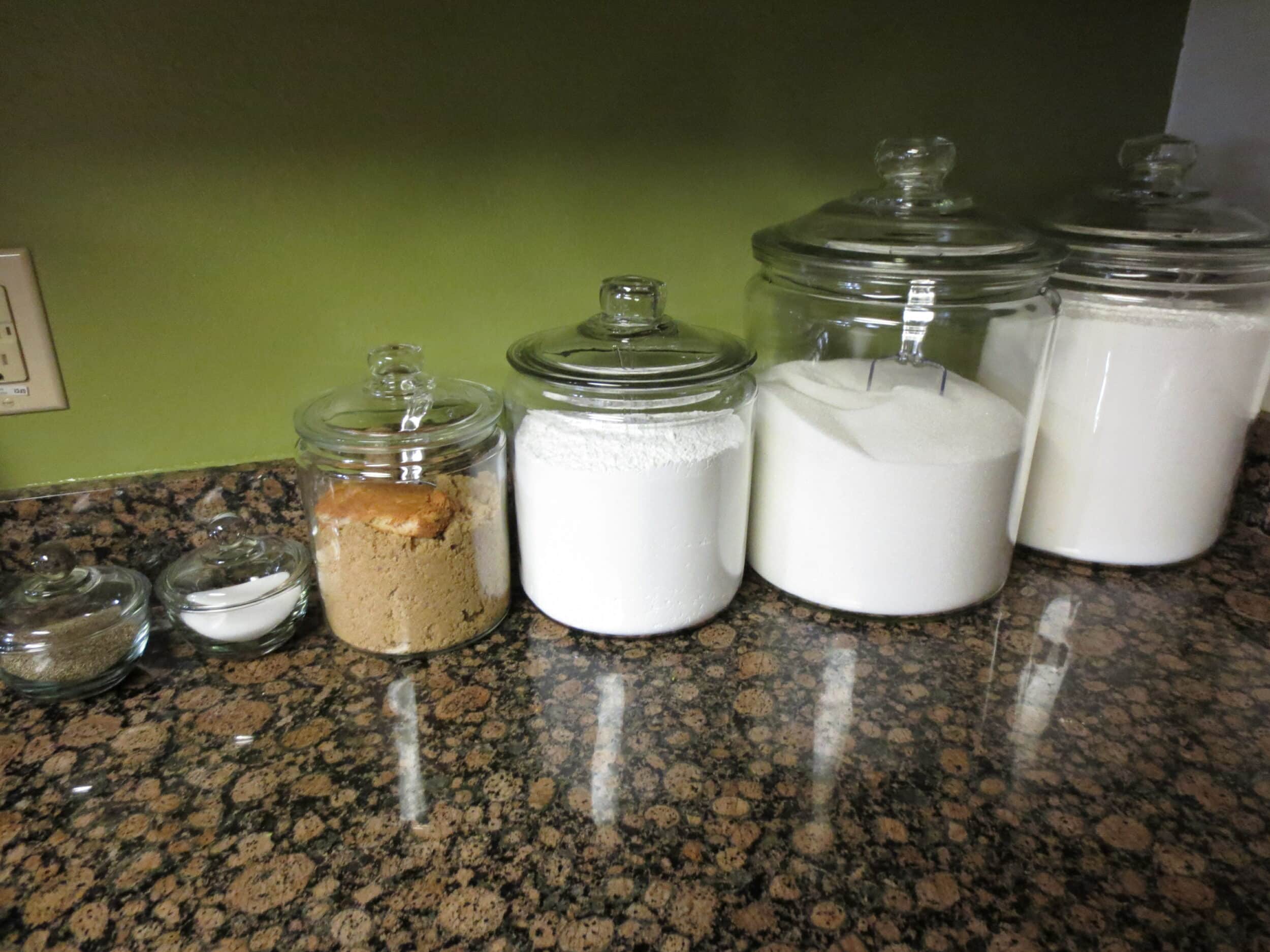 I've still got a long way to go- I even cheated and bought pre-made pie crust today because I have no earthly idea where my rolling pin is at the moment. Not to mention an actual pie pan.. I went for the rustic tart look in place of searching through the mountains of boxes.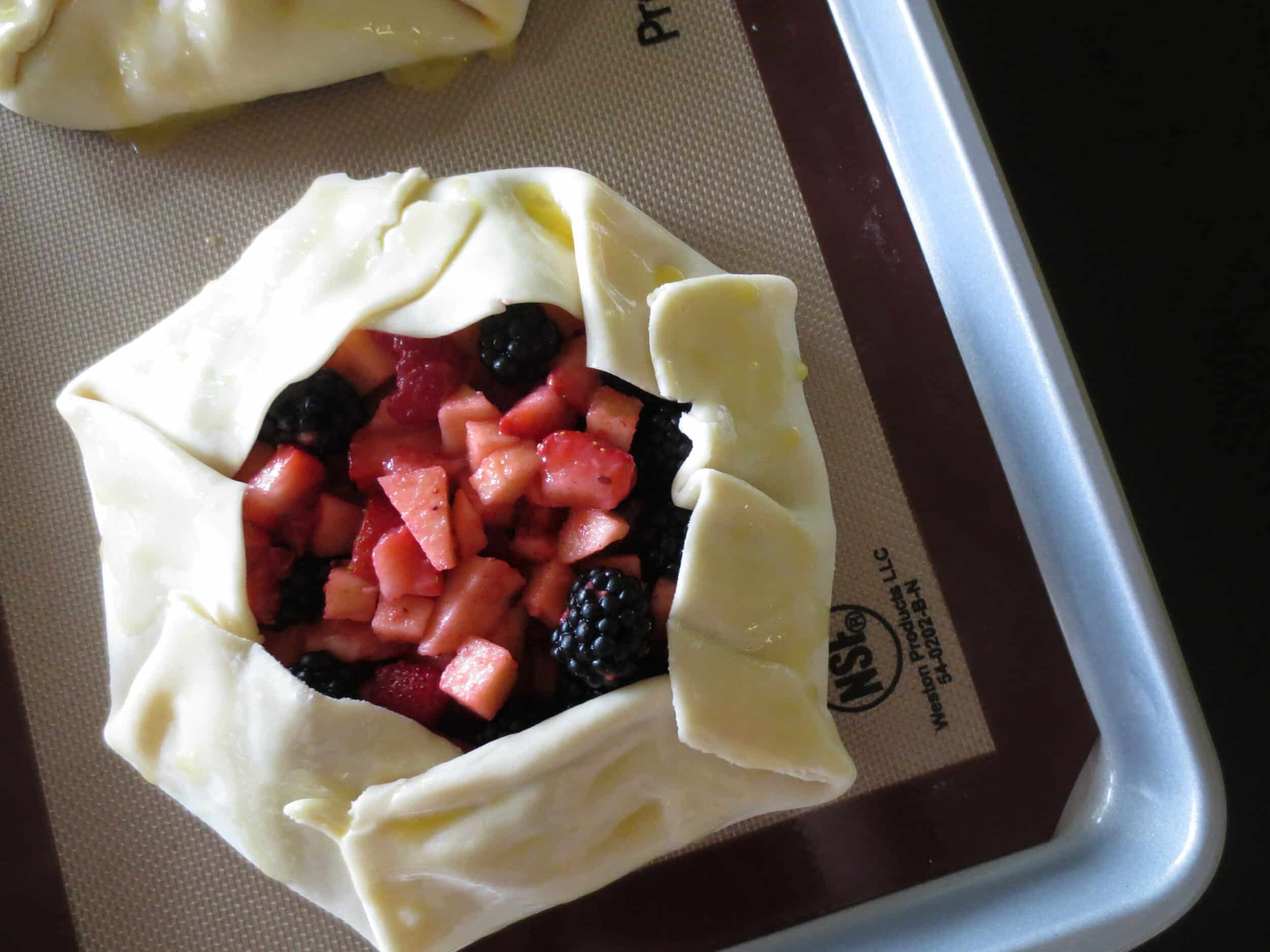 That being said, this is a super easy recipe that doesn't require any special tools or a whole lot of time for that matter. Still, it comes out looking super beautiful and tastes fantastic. I made two since typical pie crust recipes make enough for two (top and bottom), and because we wanted to introduce ourselves to our new neighbors (with pie!).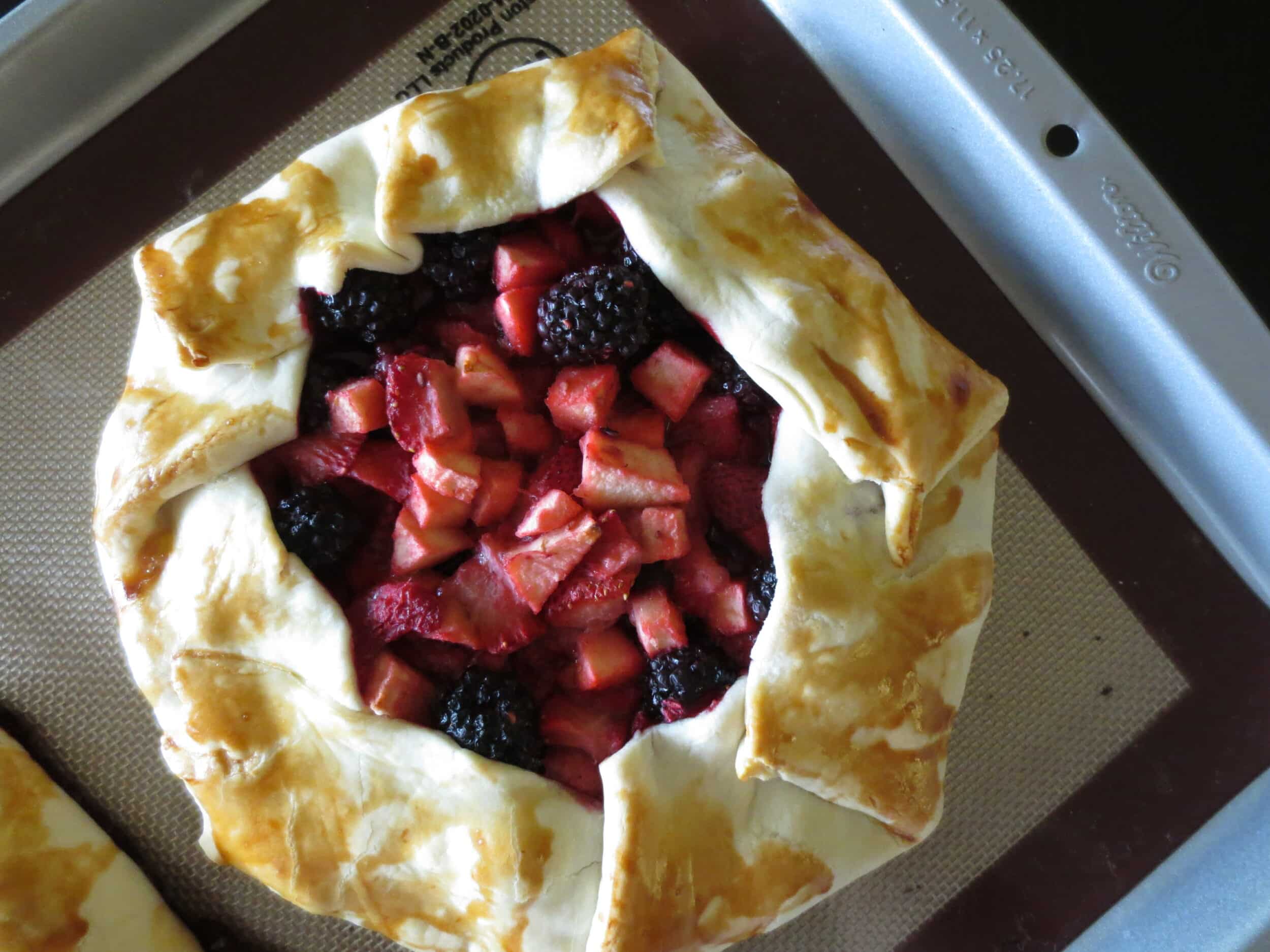 If you're not buried in the moving process, here's my recipe for the best pie crust!
You can use whatever combination of berries and apples that you'd like, I just chose from what was on sale in my store. You could even use some thawed frozen berries if nothing fresh looks good- it's all going to bake up delicious no matter what!
Triple Berry Apple Tart
Ingredients
2

apples

peeled and chopped small

1

pint

blackberries

1

pint

raspberries

1/2

package fresh strawberries

chopped (about a pint)

Juice of half a lemon

1

tbs.

sugar

1

tbs.

cornstarch

2 8-9

inch

pie crusts

1

egg beaten

for egg wash
Instructions
Preheat your oven to 350 degrees.

Mix all the chopped apples, and all of your berries together in a large bowl.

Add in the lemon juice, sugar, and cornstarch. Toss together.

Lay your first pie crust on your pan, and use a slotted spoon to place about half the fruit mixture in the center of the crust. Fold the edges of your crust over the berries.

Repeat for the other crust.

Brush each crust with an egg wash.

Bake for 25-30 minutes, or until crust is browned on top.
Comments