S'mores No Bake Cheesecake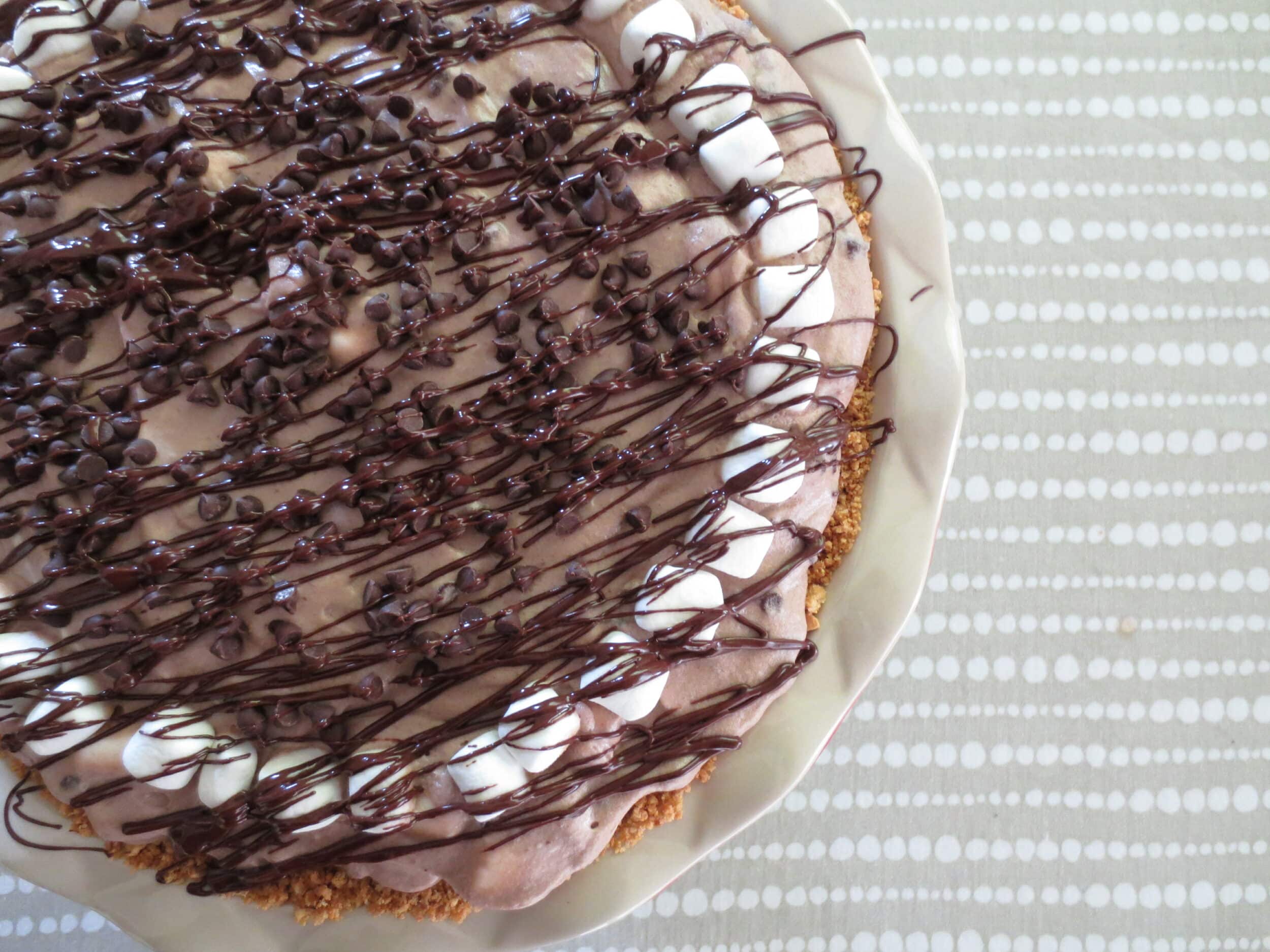 This weekend I had a hankering for cheesecake. I did not, however, have several hours on my hands to make a real cheesecake.
Here's another fact- I love all things s'mores. If I'm going to Dairy Queen, it's the s'mores blizzard. If there's a s'mores flavored item anywhere, I'm on that. Seriously. And what's not to like there- it's chocolate and cookies and fluffy sugar. It's good.
For the fourth of July this year, we went over to my aunt's house up north for the great show up there. I decided about two hours before we had to leave that I wanted to make a pie or something to bring. This was super fast once I figured out the best way to do the recipe, but I won't lie, I messed it up once before hand.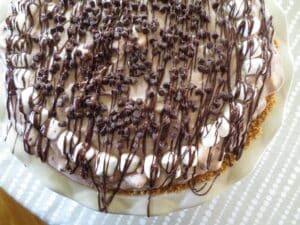 In the end though, it turned out super delicious, and it'll be a bit faster the next time around. Hope you love the recipe!
S'mores Cheesecake
Ingredients
1/2

cup

milk

1

bag large marshmallows

2

pkgs softened cream cheese

2

tbs.

sour cream

2

cups

heavy cream

1

pkg chocolate instant pudding

3/4

cup

mini chocolate chips

1

cup

mini marshmallows

Graham cracker crust
Instructions
In a medium sauce pan, melt the large marshmallows and milk together until smooth. This will get a little foamy.

In your stand mixer, beat together the cream cheese and sour cream.

Add in the marshmallow mixture, and beat until combined.

In a separate bowl, whip up your heavy cream until very stiff peaks form. Then, add in about half of the package of chocolate instant pudding, and mix until just combined.

Fold the whipped cream into the cream cheese mixture.

Fold in the mini chips and mini marshmallows.

Pour into your crust, and top with more marshmallows, chocolate chips, and melted chocolate as preferred.
Comments