Hey guys! I think we were all ready for fall this year, and I'm taking a turn into full-swing fall baking. Today I'm sharing a recipe for Small-Batch Spice Cupcakes that are super easy, super tasty, plus the recipe only makes 5 frosted cupcakes!
I think it's still pretty nice to make small recipes that only make a few of something that you love- we don't need 2 dozen cupcakes laying around the house right now. I love this recipe because it's got all the flavors of fall, but it's also really flexible- add whatever spices you like and have on hand, my spice blend is merely a suggestion for the classic flavors that I know and love. Let's get to it!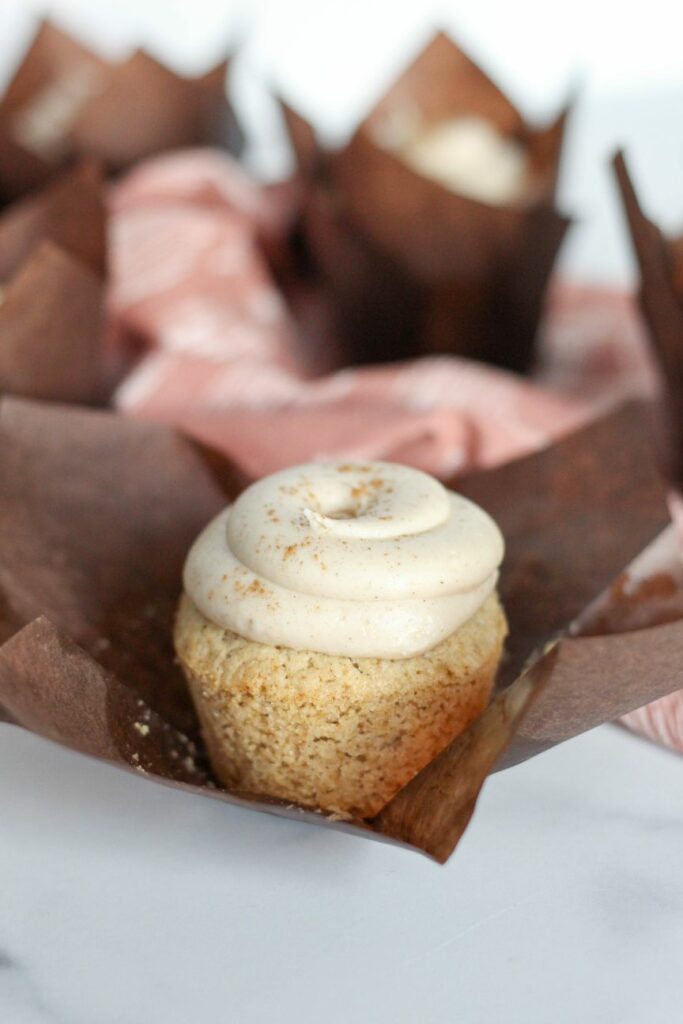 How to Make Small-Batch Spice Cupcakes
This recipe, like many of my cake recipes, uses an odd mixing method, so just bear with me on this one. You just put everything for the cake in the bowl at once, and beat it together. I know, crazy! Listen, I just don't want to deal with all the butter and sugar, adding eggs one at a time stuff. This recipe can be sensitive to over-mixing, and that's why this method works here.
So, into a medium bowl, we are tossing everything needed for the cupcakes. You can use any warm spices that you like, or even add some chai tea and black pepper if that's your thing. Don't like ginger? No worries, just leave that one out, or use less!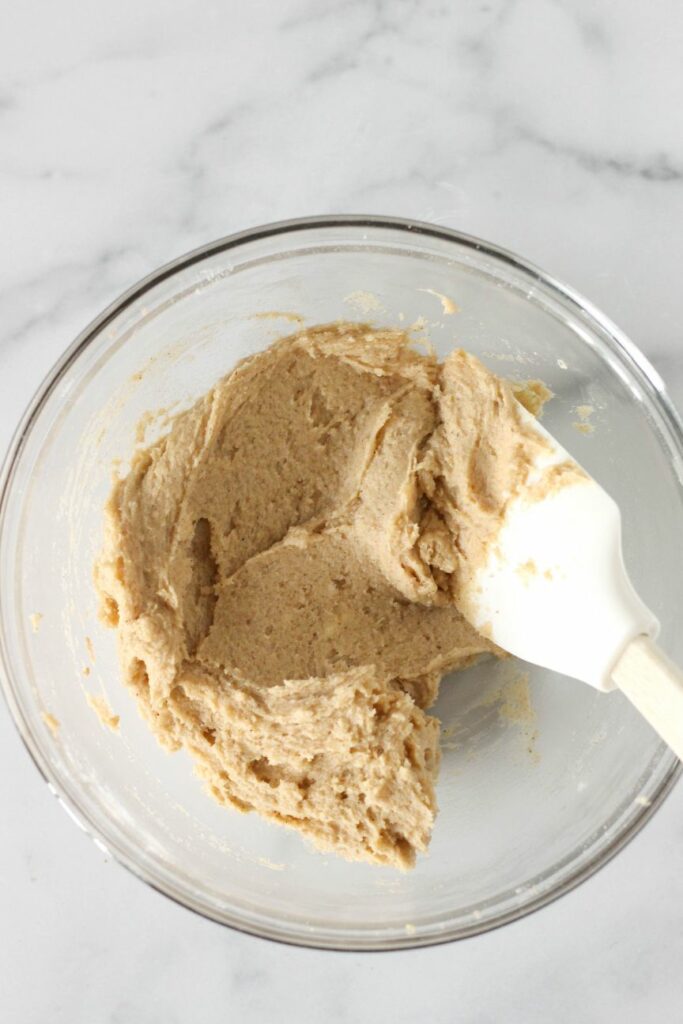 The batter will be fairly thick, that's how it's supposed to be. Scoop it evenly into a lined cupcake tin- this recipe makes 5 cupcakes, not 6! Then just pop them in the oven for a quick bake. Don't forget that they need to cool completely before you frost them.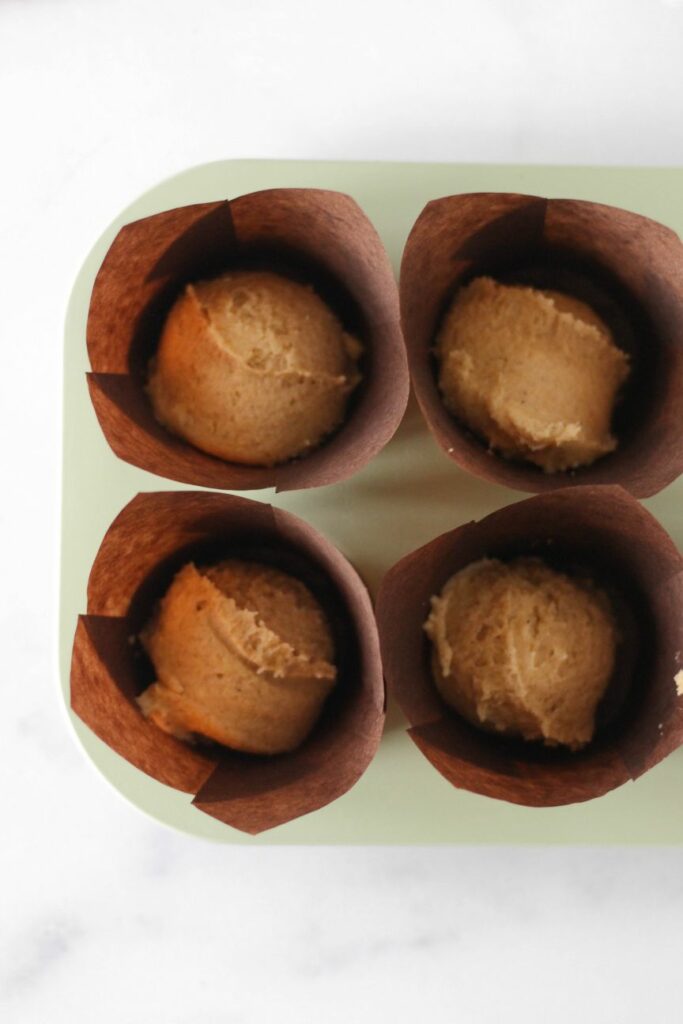 For the frosting, we're just doing a simple American buttercream with a few flavor-boosting ingredients. First off, adding sour cream to your American buttercream really turns it into something more manageably sweet, so I highly recommend using it here. Plus, we're adding a touch of cinnamon to bring home that warm flavor.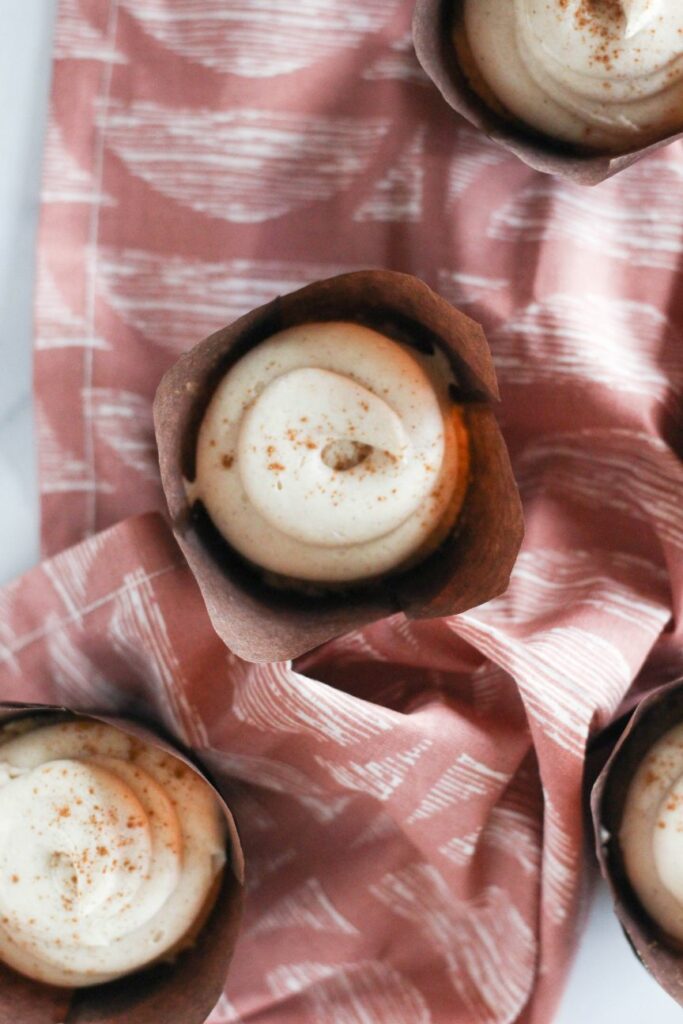 Once your cupcakes have cooled, frost these babies to your liking and enjoy!
Tips & Troubleshooting For Your Cupcakes
These are simple cupcakes, but a lot of bakers get tripped up by the mixing method. Don't fret- I've got some tips and troubleshooting items for you here:
Don't overmix. I know we hear this one a lot, but part of the reason that I use this mixing method of throwing everything together at once is to avoid over-mixing while still getting a soft, fluffy cake. Mix the batter until it's just combined, and don't worry about a couple of small lumps.
Add the spices you like, and you'll get flavors that you like! You can change the amounts of these spices without compromising the recipe, so feel free!
My cupcakes sunk in the middle: This recipe is already ready for high-altitude bakers, however, I'm at about 5,000 ft. so if you are higher than 8,000 ft, you may need to make further adjustments. I would suggest adding another 2 tsp. of flour, and another 1 tsp of sour cream.
My frosting broke: American buttercream, while simple, can break fairly easily. It's most important that you keep your ingredients at the same temperature for your frosting, but if you have a broken frosting, you can melt 1 tbs. of white chocolate, and beat that in- it should help it come back together!
I hope you guys enjoy this one!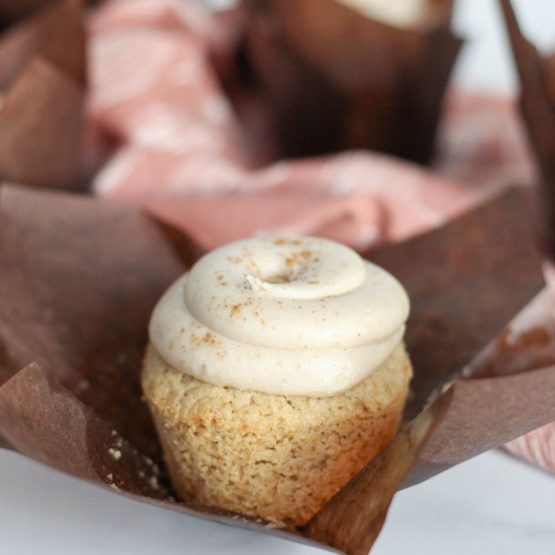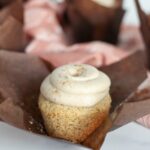 Small-Batch Spice Cupcakes
Ingredients
For the cupcakes:
1/4

cup

softened butter

1/4

cup

sugar

1

tsp

vanilla

1

egg

2

tbs

sour cream

(or yogurt or mayo)

2/3

cup

flour

1/2

tsp

baking powder

1/4

tsp

salt

1/2

tsp

cinnamon

1/4

tsp

ginger

1/8

tsp

cloves

1/8

tsp

nutmeg
For the frosting:
1/4

cup

softened butter

2

tbs

sour cream

1

tsp

vanilla

1/8

tsp

salt

1 1/2

cups

powdered sugar

1/2

tsp

cinnamon
Instructions
For the cupcakes:
Preheat your oven to 350 degrees and line a cupcake tin with 5 cupcake liners.

In a medium bowl, add the butter, sugar, vanilla, egg, sour cream, flour, baking powder, salt, and all spices. This should be all the ingredients for the cupcakes- I know it sounds weird, but I promise it works! Beat the mixture together until just combined- it will be thick.

Scoop the batter evenly into your 5 cupcake liners, and bake for 12-15 minutes, or until a toothpick poked into the center of a cupcake comes out clean. Cool completely before frosting.
For the frosting:
In a medium bowl, beat together the butter, sour cream, vanilla, and salt until just combined and smooth. Add in the powdered sugar and cinnamon, and beat for several minutes until you have a smooth, fluffy frosting. Frost cupcakes generously and enjoy!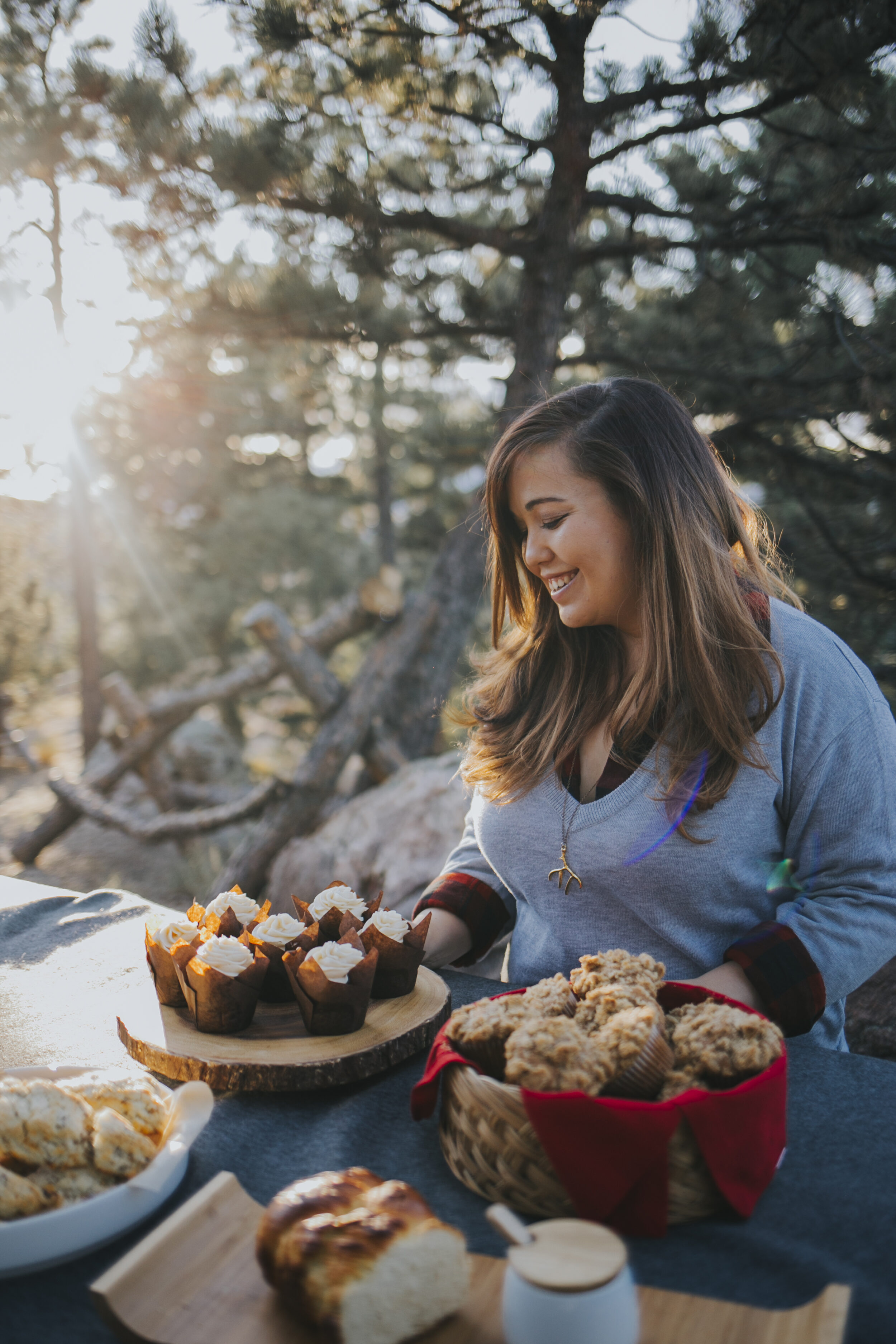 Hello and welcome! My name is Nicole, and Dough-eyed is a food blog for people who want to bake for their family and friends in high-altitude areas. Think of me as a friendly voice there with you in the kitchen, here to give you confidence when you're baking, and to help you with the struggles of baking at high-altitude. Come back every week for new recipes, tips, and advice on high-altitude baking!