Well, it's another weekend at home. I know I'm starting to get a little stir crazy, but definitely trying to take advantage of all the home time I've got. And today I'm sharing a recipe for Small-Batch High-Altitude Brownies that just makes 6 brownies, or 3 if you're going hard, I'm not judging.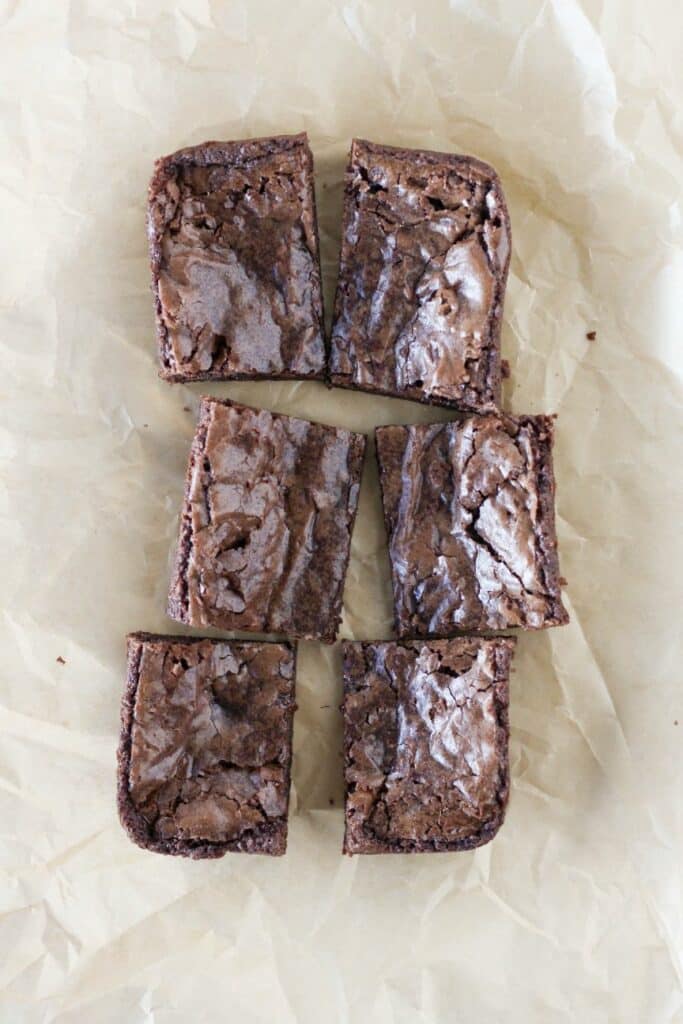 You guys have been sending tons of emails and messages and comments about what kinds of recipes you'd like to see right now, and I've heard from many of you that small-batch is super helpful right now since we can't share our baking with people like normal. I'll admit that I can definitely benefit from small-batch bakes myself haha.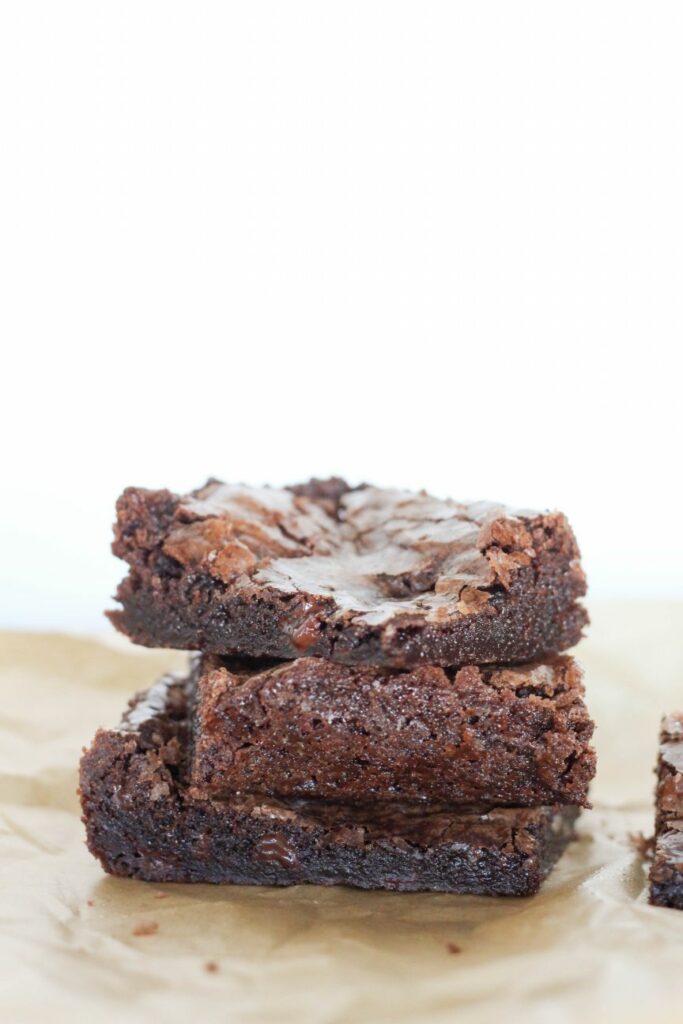 So today I'm sharing a variation on one of my many brownie recipes that is cut down to bake up in a loaf pan. It makes 6 normal size brownies, or 3 large ones that you could top with ice cream to make something reeeaaallly tasty, just sayin'.
How to Make Small-Batch Brownies
Alright, so you start off by prepping your pan. I used greased mine and lined it with parchment paper, but foil works as well. Be sure to give it a light spray on top of the paper or foil as well as below. This helps to make sure you can remove the brownies. Next up, we're heating up the oil and chocolate in a small saucepan until the chocolate is just melted. This should only take a couple of minutes.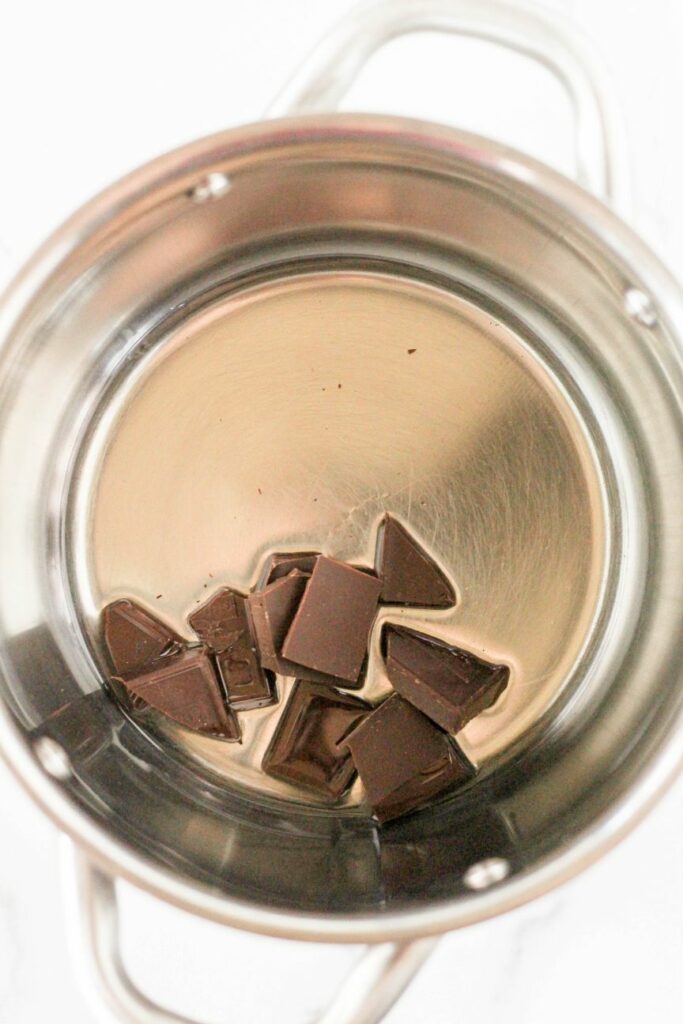 You can also use butter in place of the oil, but I wanted an option that uses as little fresh ingredients as possible since everything is so tough to get right now. Anyways, add the sugar and stir together. Give it about five minutes to cool before you add in the egg and vanilla extract.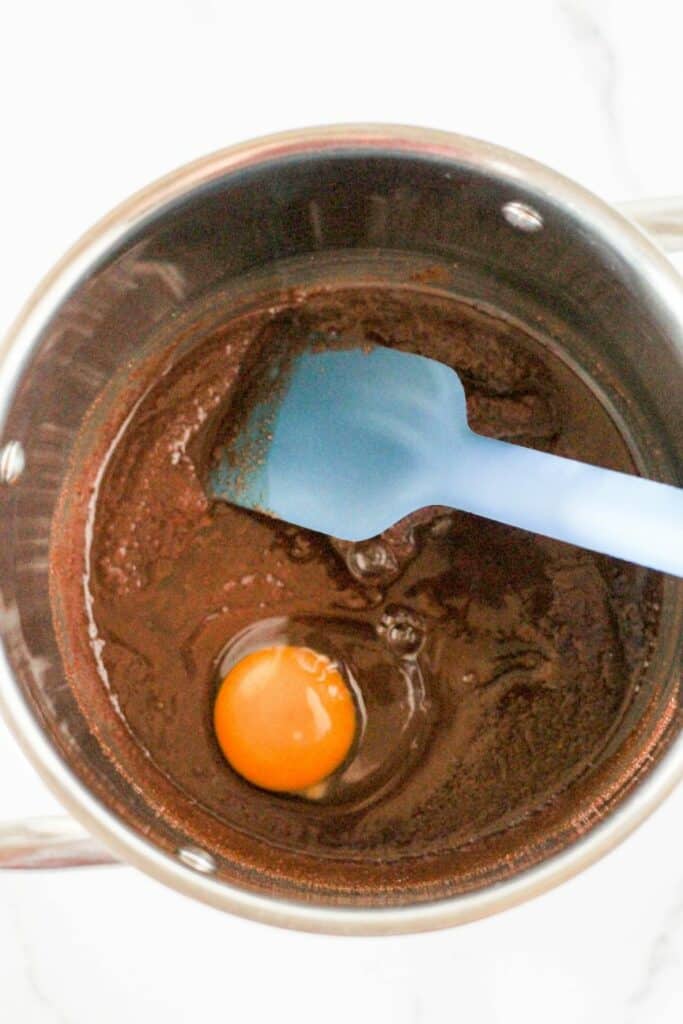 Finally, we're stirring in our dry ingredients. Flour, cocoa powder, salt, and a handful of chocolate chips or chopped chocolate. You want to stir everything together until combined, which should just take a minute or two.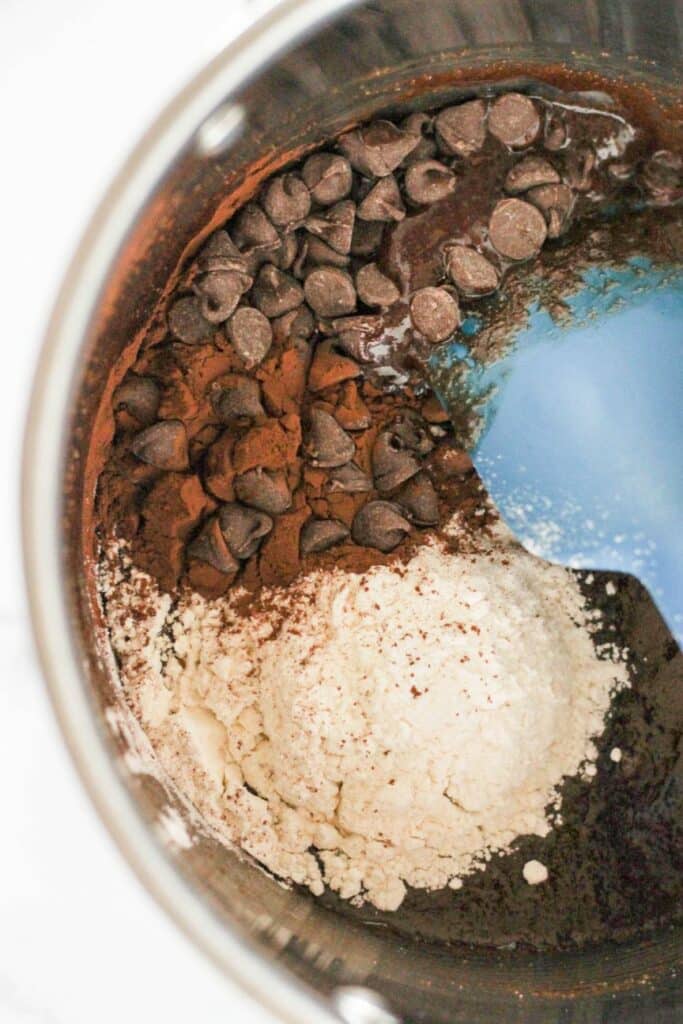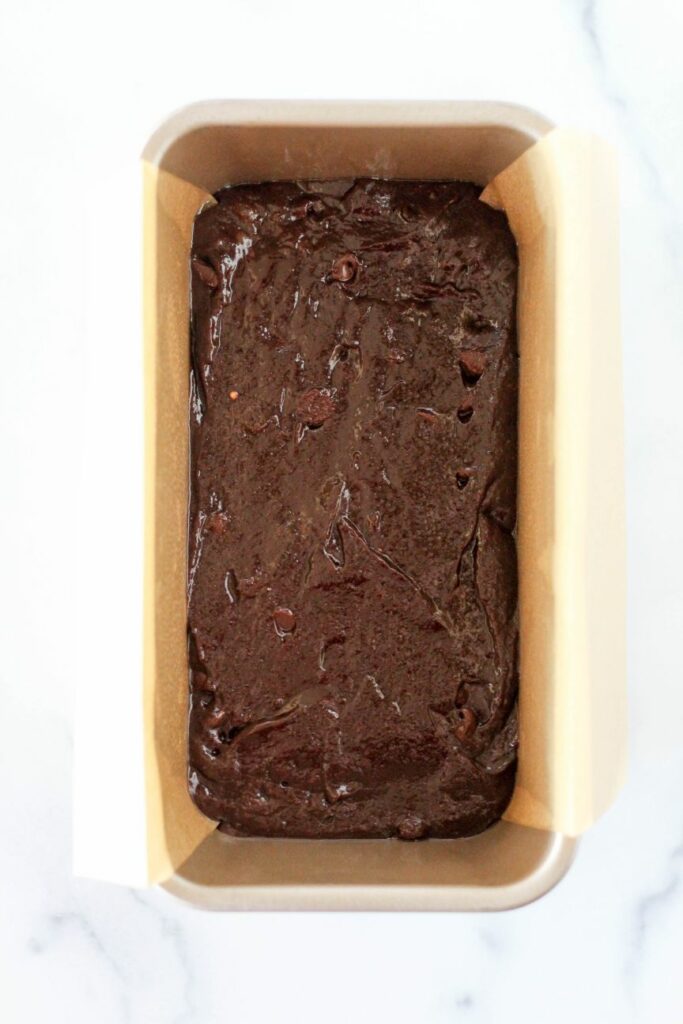 Pour it into your prepared baking pan and bake it for about 25-30 minutes, or until it looks set, with a papery top. These are fudgey brownies, so a toothpick test doesn't work very well here. But the brownies should not wobble when you shake the pan, and they should have settled just slightly in the middle.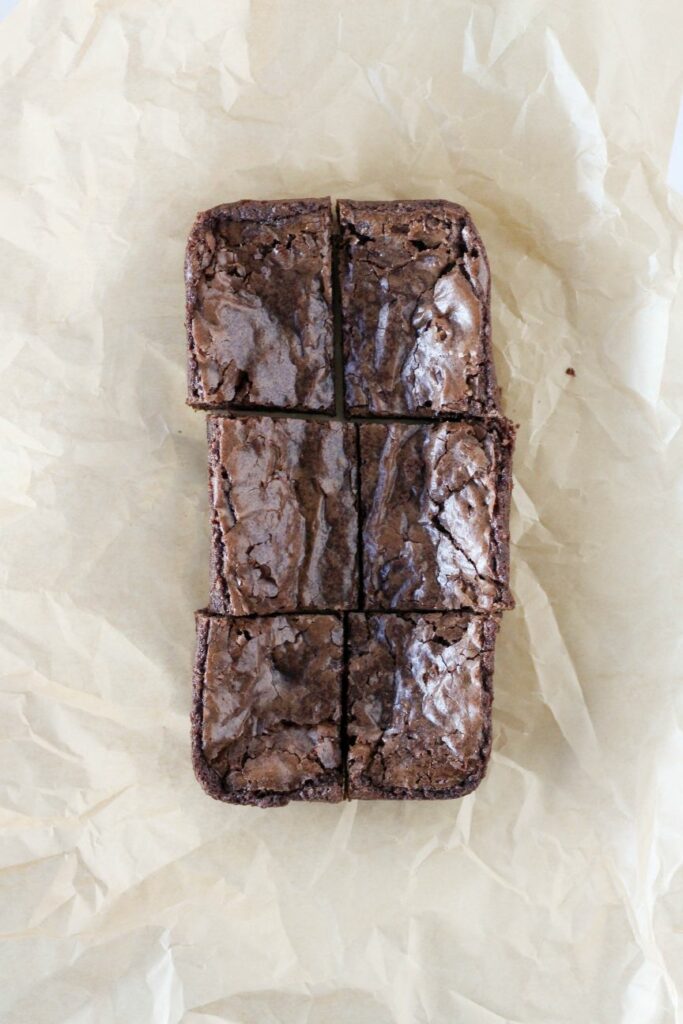 You want to cool these completely before slicing to serve. I know that's a long time guys, sorry about that. But we're talking about super fudgey brownies that are fudgey even when completely cooled. I actually like them best cooled. So just slice them up and enjoy!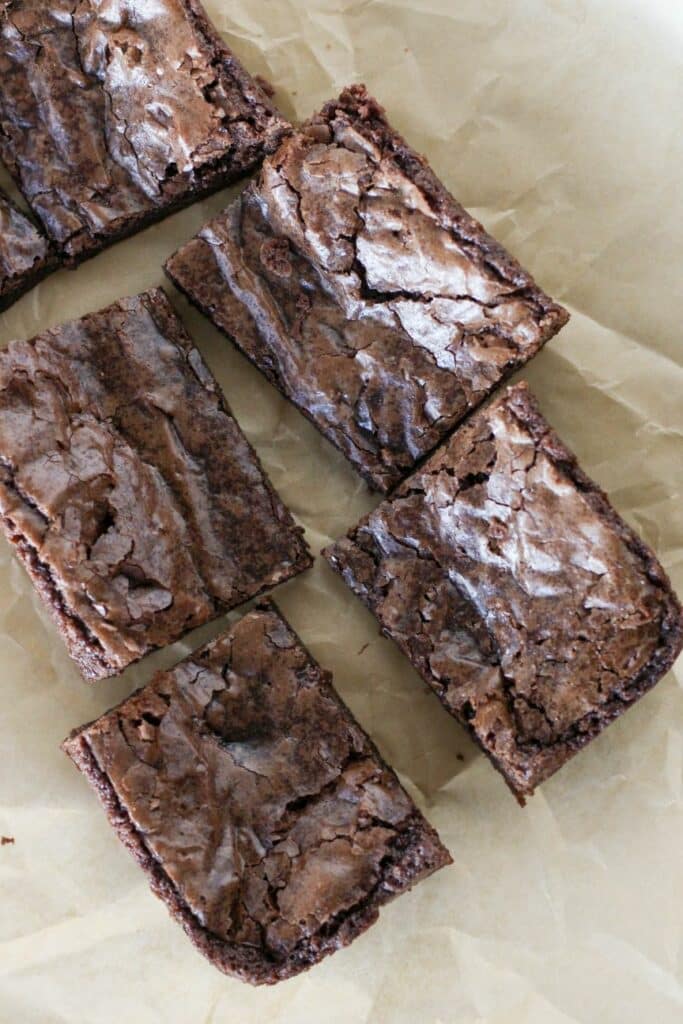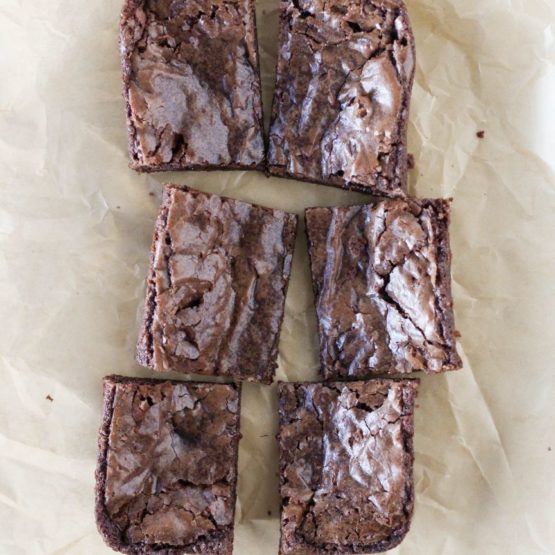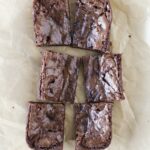 Small-Batch High-Altitude Brownies
Ingredients
1/4

cup

canola oil

1

oz.

chopped dark chocolate

(or unsweetened baking chocolate)

1/2

cup

sugar

1

egg

1

tsp.

vanilla extract

1/4

cup

flour

1

tbs.

dark cocoa powder

1/4

tsp.

salt

1/4

cup

chopped chocolate or chocolate chips
Instructions
Preheat your oven to 325 degrees. Line an 8 inch metal loaf pan with parchment paper and spray with cooking spray to coat. Set aside.

In a small saucepan, stir together the oil and 1 oz chopped chocolate over medium heat until the chocolate is melted- this should just take a couple of minutes.

Remove the mixture from the heat and stir in the sugar. Let the mixture cool for about 5 minutes. Then, stir in the egg and vanilla extract until combined.

Add in the flour, cocoa powder, salt, and additional chocolate or chocolate chips. Stir until there are no dry pockets of flour remaining in the mixture. Spread it evenly into your prepared pan. Bake for 25-30 minutes, or until the brownies look set and papery on top.
Recipe Notes
*Note: If you use a glass loaf pan, your bake time may be a bit longer. Bake until the brownies no longer jiggle in the middle, and they look set!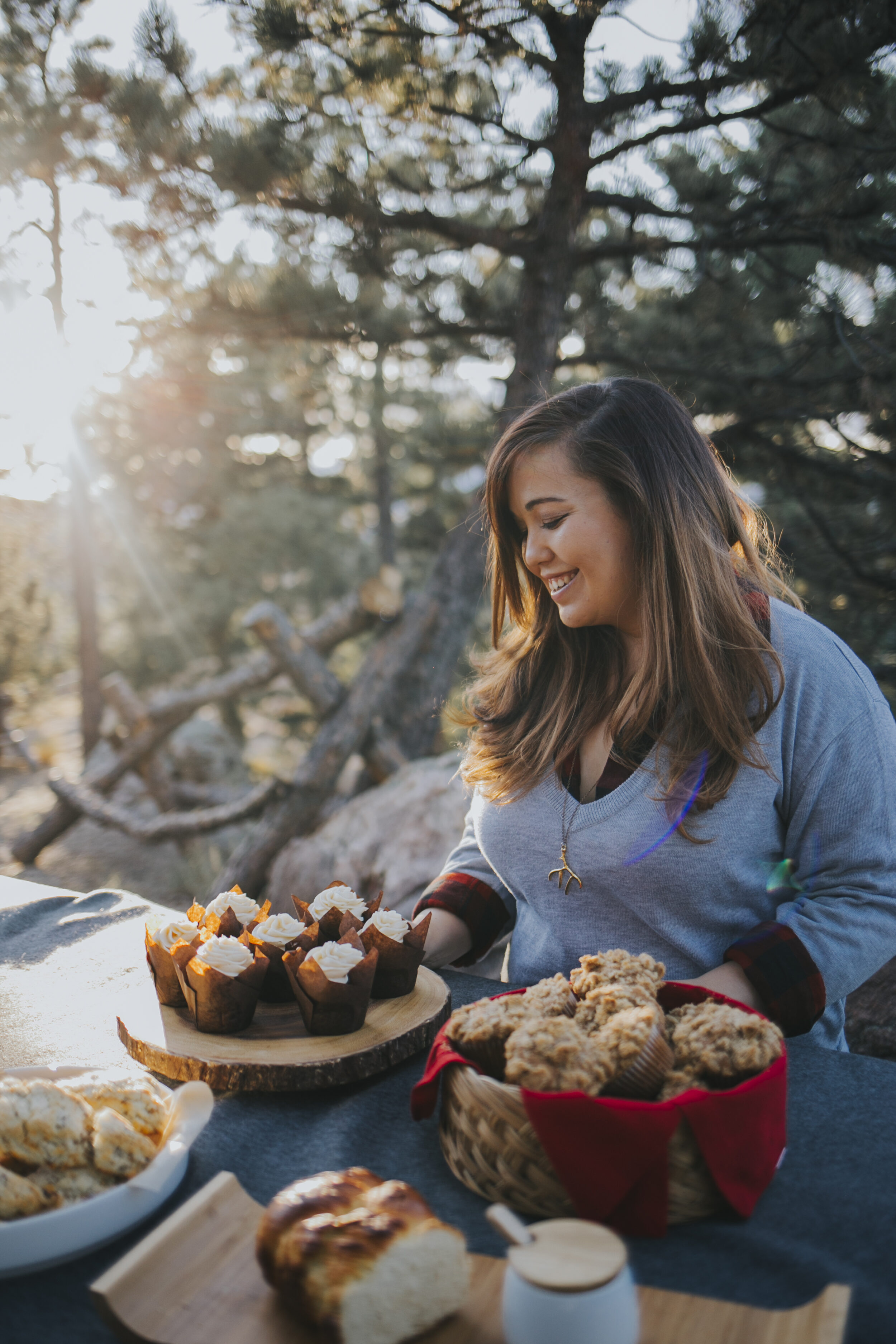 Hello and welcome! My name is Nicole, and Dough-eyed is a food blog for people who want to bake for their family and friends in high-altitude areas. Think of me as a friendly voice there with you in the kitchen, here to give you confidence when you're baking, and to help you with the struggles of baking at high-altitude. Come back every week for new recipes, tips, and advice on high-altitude baking!