Hey guys! I'm so excited to be sharing a recipe with you today that has been in the works for a long time! I've teamed up with Alicia from The Dizzy Cook to create this Heal-Your-Headache friendly recipe. If you're at sea level- you can head on over to The Dizzy Cook to get the recipe adapted for your altitude. And if you're at high-altitude like me, I've got it all set up for you below!
If you're suffering from migraines and you aren't already following Alicia, GET ON IT. She authors this amazing blog full of information, resources, and recipes to help you on your journey with the HYH diet. She's truly an inspiration, and I know this blog is massive blessing in so many people's lives.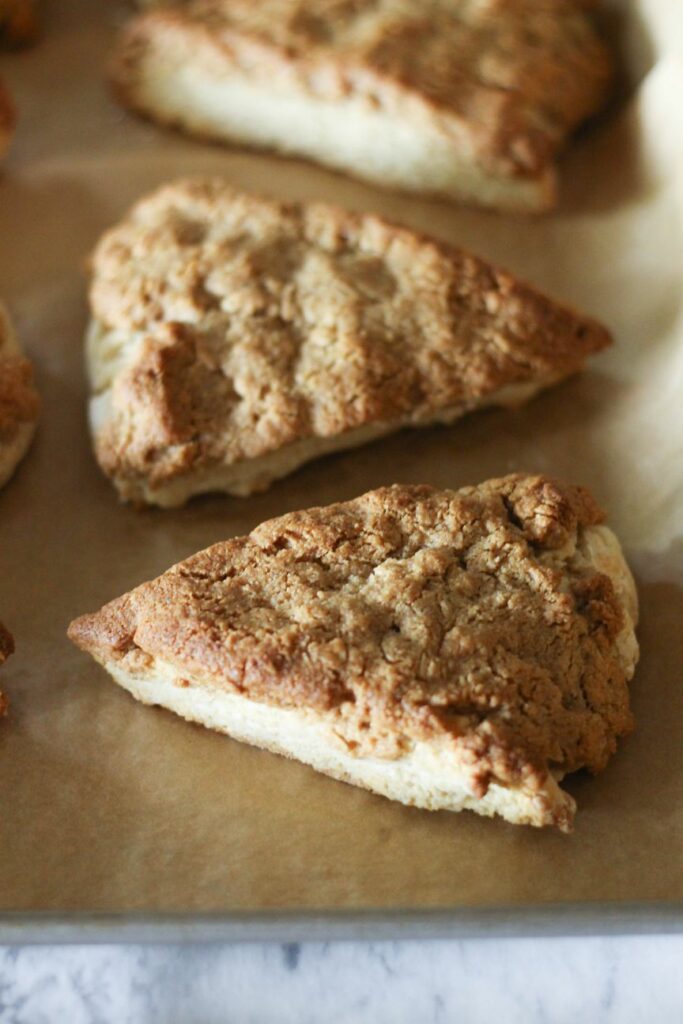 I met Alicia because she's actually publishing a cookbook through the same publisher as me! It is going to be absolutely beautiful, and you can pre-order the book here! I have no doubt it is going to be one of my favs!
Onto the scones! The HYH diet helps ensure that you aren't eating any foods that trigger migraines, and these scones are compliant with the diet (and freakin' delicious)! If you haven't made scones before, I've got a few important tips for you!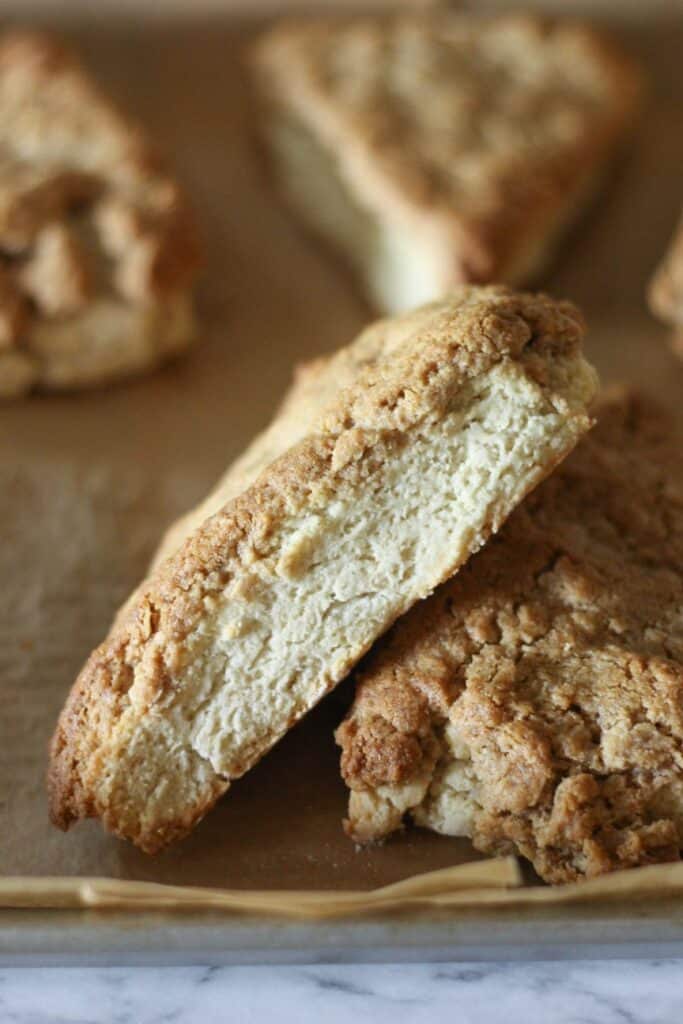 Don't over-work the dough: Scone dough is a little odd to work with. It's a bit crumbly typically, but it can come out a bit wet as well just depending on the flours you are using. In either case, it's important to work quickly, and just bring the dough together. If you over-work it, you'll end up with tough scones!
Cutting in the shortening: You want to cut the shortening in until you have about pea-sized pieces of the shortening scattered throughout. It doesn't have to be perfect, but if you go too far, your scones won't be as light.
Don't be afraid to add: Like I mentioned, your dough CAN become a bit sticky depending on a few different factors. Generously sprinkle your surface with flour, and you can quickly work in a bit more if the dough is sticky.
Press the topping in: You want to pat out your dough into a thick circle, about 2 inches thick, and then pile on the topping. Then you can press it into your dough, getting the dough to the correct thickness of about 1- 1 1/2 inches thick.
These scones are seriously so good. As someone who doesn't typically eat based on diets like this, I can't even tell. They are really satisfying, and simple, and the cinnamon gives it a real warmth that is perfect for these late fall days! I hope you guys enjoy this one! 

If you're looking for the sea-level-friendly version of this recipe- head on over to The Dizzy Cook to get it, plus AMAZING HYH Diet tips and info!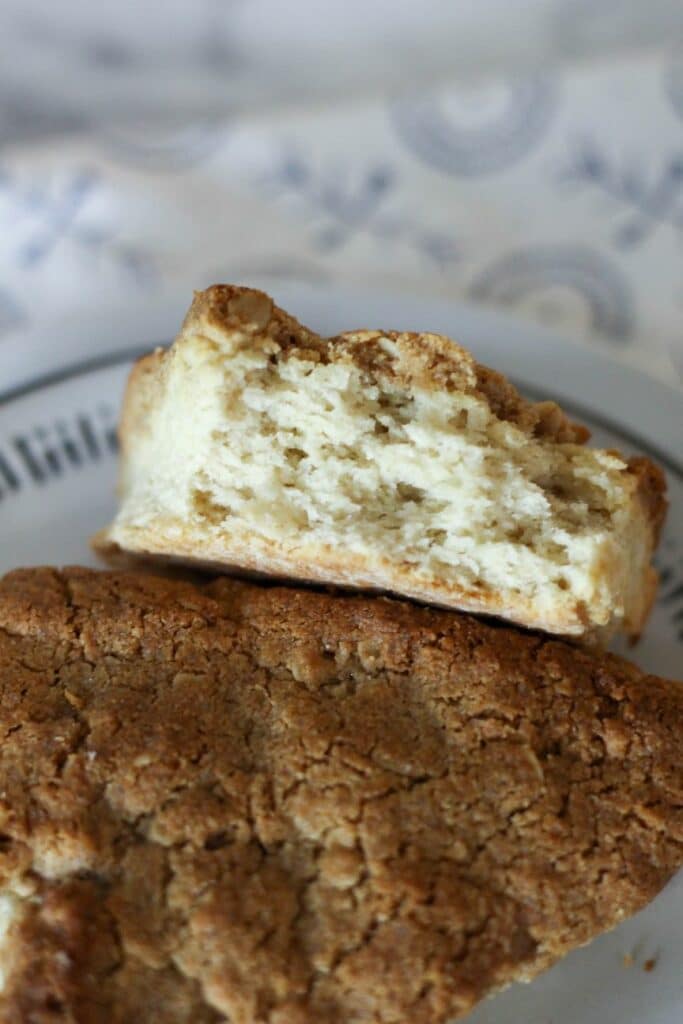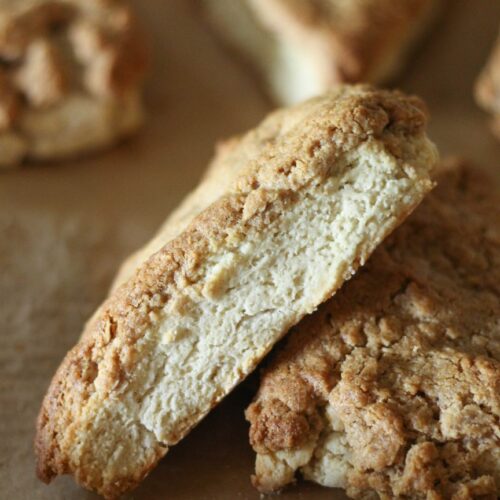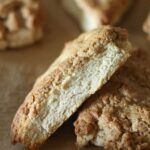 HYH-Friendly Cinnamon Scones
Ingredients
For the scones:
2

cups

gluten free flour mix

(1 to 1 swapping mix)

1/4

cup

oat flour

1

tbs.

baking powder

1/8

tsp.

baking soda

1/3

cup

sugar

1/2

tsp.

salt

6

tbs.

cold shortening

3/4

cup

oat milk

2

tsp.

white vinegar

1

egg

cold

1

tbs.

vanilla extract
For the crumb:
1/2

cup

shortening

1

tbs

honey

1/4

cup

brown sugar

1/4

cup

turbinado sugar

1/2

cup

oat flour

1

tsp

cinnamon

1/2

cup

oats

1/8

tsp

salt
Instructions
For the scones:
Cover a large sheet pan with parchment paper or a non-stick mat. Set aside.

In a large bowl, stir together the gluten free flour, oat flour, baking powder, baking soda, sugar, and salt. Add in the cold shortening, and use a pastry blender, or clean hands, to cut the shortening into the flour mixture until crumbly. In a medium bowl, whisk together the oat milk, white vinegar, egg, and vanilla extract. Pour into the dry mixture, and stir until a dough forms.

Sprinkle some additional flour over the prepared sheet pan. Turn the dough onto the prepared pan, and form into a disc. You don't want to overwork the dough here, but you can sprinkle on more flour if the dough is too sticky to work with. Your disc should be about 1 1/2 inches thick. Set aside.
For the topping:
In a medium bowl, stir together the shortening, honey, brown sugar, turbinado sugar, oat flour, cinnamon, oats, and salt. Using a form, work in the shortening until crumbs form. Be sure to mix this thoroughly- you don't want big lumps of just shortening hiding in there!


Pile the crumb topping on top of the scone dough. Press it evenly into the disc, reaching the edges, and creating a fairly even layer. This process will make your dough disc a bit thinner- you want to aim for about 1 inch thick.

Cover the dough disk with plastic, and chill for 30 minutes. While the dough is chilling, preheat your oven to 425 degrees, and prepare a second pan with parchment paper. Remove the dough from the fridge, and use a knife or bench scrapper to cut the disc into 8 even triangles. Place onto your parchment lined sheet pan, leaving an inch or two between each scone.

Bake for 16-18 minutes, or until the scones are puffed and golden brown on the edges and top. Let the scones cool on the sheet pan for about 5 minutes, and then use a spatula to move them to a cooling rack. The topping will have bubbled over the sides of the scones- that's okay! Cool and enjoy!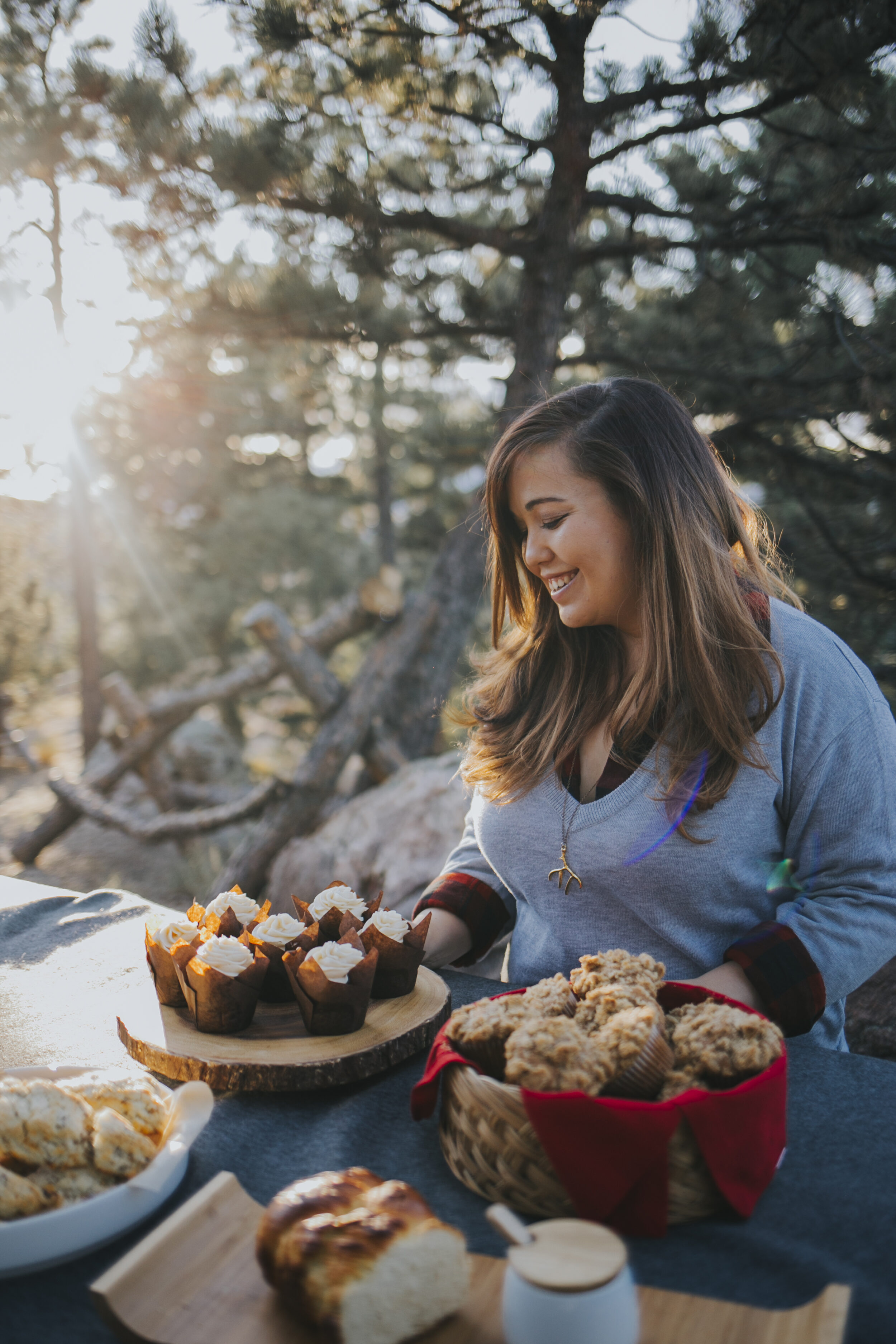 Hello and welcome! My name is Nicole, and Dough-eyed is a food blog for people who want to bake for their family and friends in high-altitude areas. Think of me as a friendly voice there with you in the kitchen, here to give you confidence when you're baking, and to help you with the struggles of baking at high-altitude. Come back every week for new recipes, tips, and advice on high-altitude baking!