Honey Banana Cupcakes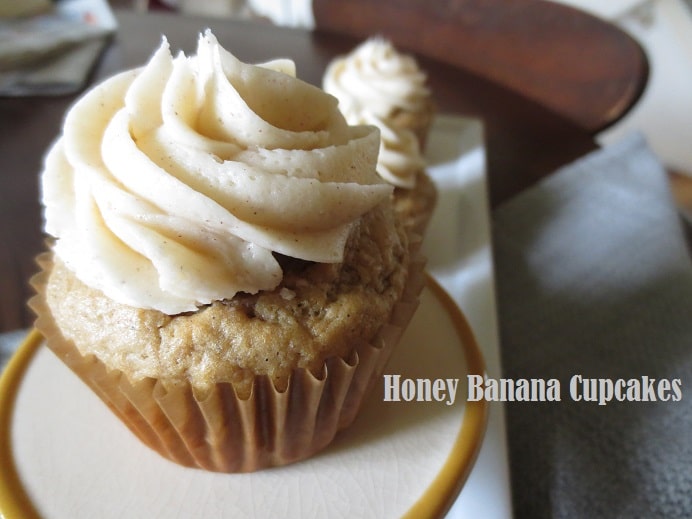 After a long time without blogging, I'm hoping to back regularly now! Since our wedding feels like it's just around the corner now, (it's still 8 months away but…) I've been working on wedding details like crazy the last couple of weeks. PLUS, I started a wonderful new job!
So, I'm back with a bang this time with a super yummy adaptation of a Martha Stewart recipe; my version is a honey banana cupcake using roasted bananas and hints of cinnamon in the cake and the frosting. I really love banana flavored baked goods, and this is no exception!
I've never roasted bananas, so I was a little nervous, but the result is a soft banana taste with a hint of toasty-ness, and the cinnamon adds to the warmth. To roast bananas, just lay them on a sheet pan, peels and all, and bake at 400 degrees for 15 minutes. You've got to let them cool completely before peeling them, so get these in the oven as soon as possible when you begin the recipe.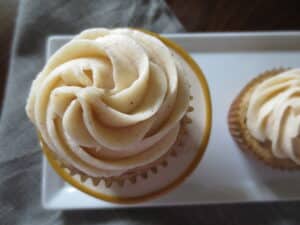 I made a couple of changes to the original recipe, like swaping regular sugar for brown sugar, adding honey to the cakes, and a heavy dash of cinnamon as well. The frosting recipe is similar as well. The cake isn't super sweet, but the frosting is, so together they are something magical! This is a great recipe for cold, snowy days like the one we are having here in Colorado today, and if you love banana bread, you'll go crazy over this cake version! Enjoy!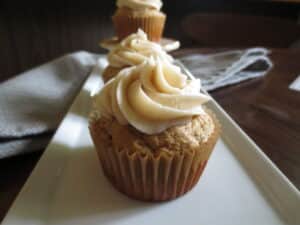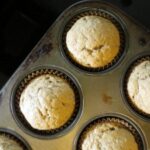 Honey Banana Cupcakes
Ingredients
For the cake
3

roasted bananas

2 1/4

cups

flour

1/2

tsp.

baking soda

1/2

tsp.

baking powder

1/4

tsp.

salt

1

stick room temp butter

3/4

cup

brown sugar

3

eggs

separated

1/4

cup

sour cream

1/4

cup

honey

1

tsp.

vanilla
For the Frosting
2

sticks room temp butter

2

cups

powdered sugar

2

tbs.

honey

1/2

tsp.

cinnamon
Instructions
For the cake
Stir together the flour, baking soda, baking powder, and salt in a medium bowl, set aside.

Beat together the butter and brown sugar until fluffy. Add in egg yolks one at a time.

Add the roasted bananas once they have been cooled and peeled.

Mix together the sour cream and honey.

Add the flour and sour cream mixtures alternating, beginning and ending with the flour mixture. Add vanilla.

In a separate bowl, beat the egg whites until soft peaks form.

Fold egg whites into the batter until combined.

Scoop into lined cupcake pans. Bake at 350 degrees for 20 minutes, or until a toothpick comes out clean.
For the frosting
Beat all ingredients together until fluffy and soft. Add more powdered sugar as needed to make a thicker frosting, or add small amounts of water to get a thinner consistancy.
Comments