It's time to share a much-requested classic holiday cookie with you guys- this is my recipe for the perfect High-Altitude Sugar Cookies that won't spread in the oven. These are my absolute fav for the holidays because they're super easy, they taste incredible, and you can bake them to be either soft or crisp, whatever you prefer!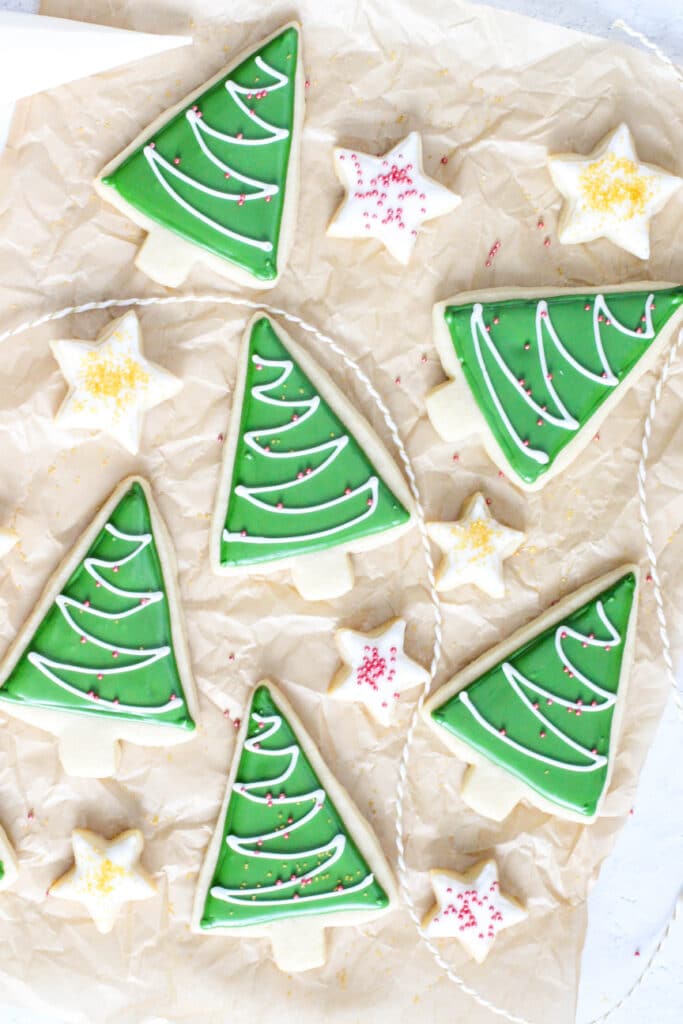 I've got lots of tips, tricks, and options here to help you find your absolute favorite way to make these cookies, plus a super simple recipe for royal icing to help you decorate them however you like. Let's get to it!
How to Make High-Altitude Sugar Cookies
There's a few tips to making sure your sugar cookies don't spread in the oven, but I think the biggest key is making sure your dough is completely chilled before you bake. I like to do a few things to keep the dough cold throughout the entire process, starting with using cold butter in the dough.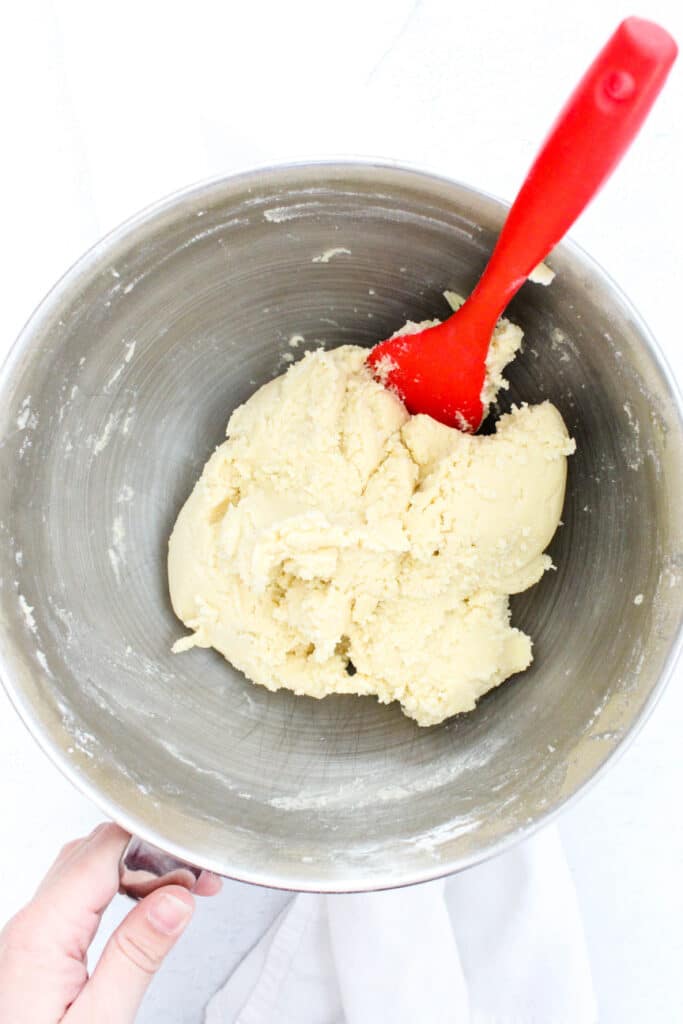 The dough will be fairly stiff initially, but it's very easy to work with. I like to roll it out between sheets of parchment paper, and then pop the rolled out dough into the fridge before cutting and popping in the oven. This helps ensure that everything is completely cold, and it also makes it much easier to cut out the cookies!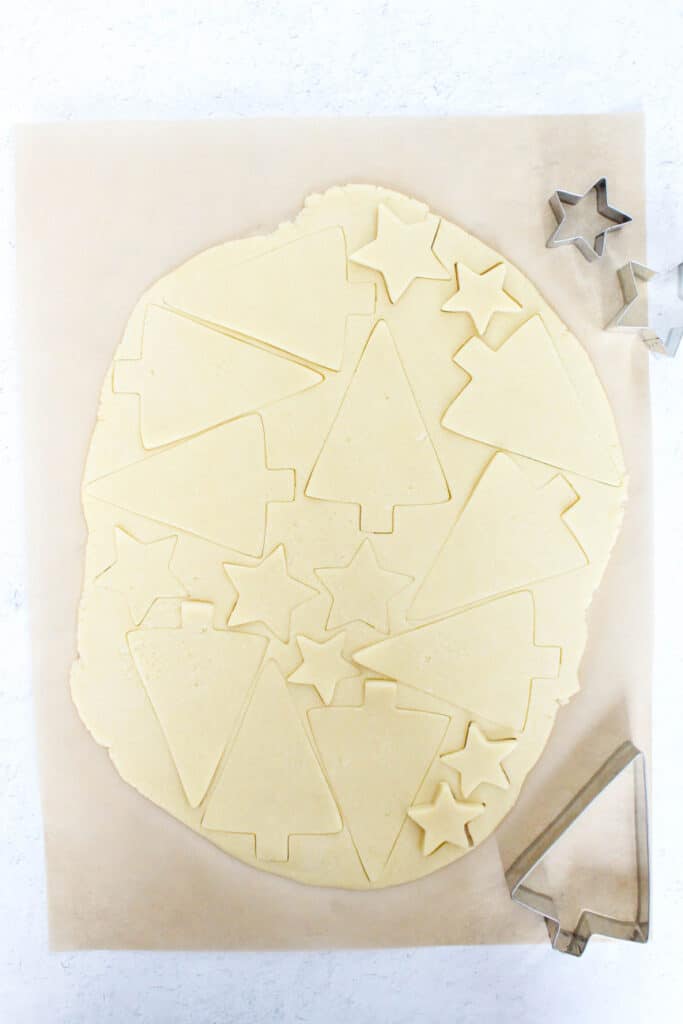 Personally, I'm a fan of simple cutouts and that's mostly because I'm not an experienced cookie decorator. Whatever you prefer, cut out your cookies and then they're off to the oven!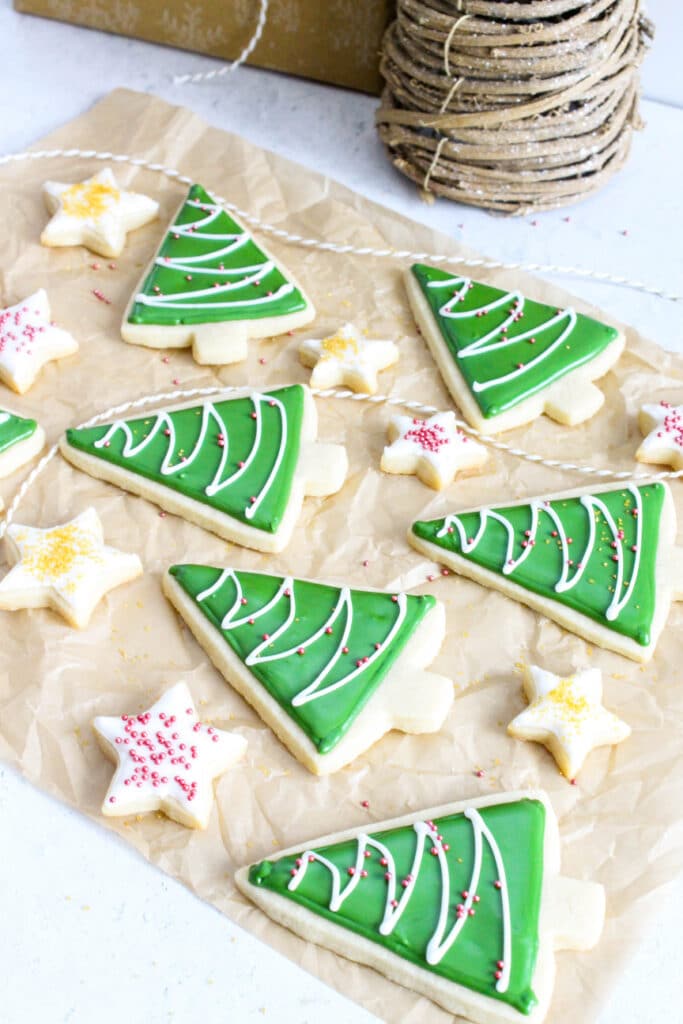 These cookies work perfectly whether you prefer a softer cookie or something crisp- just bake accordingly. I've provided instructions for both in the recipe.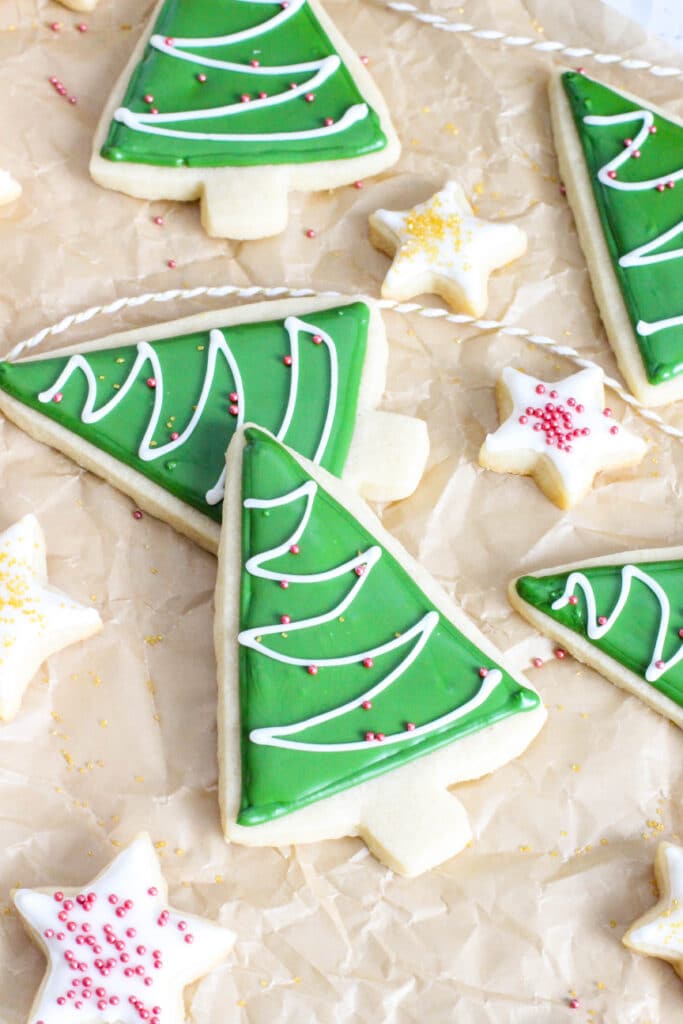 Once the cookies have fully cooled, it's time to ice them. I like to use a really simple royal icing- it's basically just made from egg whites and powdered sugar, but you can add water to thin out the icing if needed, and salt and vanilla for a bit more flavor. This icing will hold food coloring really well, and it dries hard so you can stack up your cookies however you'd like to pack them.
Tips & Tricks for High-Altitude Sugar Cookies
Here are my tips and tricks to help you along the way!
How can I be sure my cookies won't spread in the oven? Take the time to let the dough chill down completely before you bake it, I promise it's worth the wait! Plus, these cookies don't use any baking powder, which also prevents spreading.
Why do I have to chill my sugar cookie dough? Keeping the butter in your dough really cold before baking will ensure that the cookies don't spread in the oven.
What if I don't have a stand mixer? Because this recipe calls for cold butter to start, it's best done with a stand mixer. If you don't have one, I suggest you work with softened butter instead, and then chill the dough before rolling it to bring the butter back down in temperature. This will make it easier to work with before you start rolling.
Why should I roll the dough in parchment paper? If you roll your dough between sheets of parchment instead of using flour, you can re-roll the scraps as many times as you want. By not adding any additional flour to the cookie dough, you can just gently re-knead it and re-roll. Plus, it makes it really easy to transfer the dough to and from the fridge.
Can I freeze these sugar cookies? I recommend that if you want to freeze the cookies, you freeze the dough before rolling it out. Simply wrap the dough into disc-shapes in plastic wrap, and place inside a freezer bag. You can thaw the dough in the fridge before rolling and baking as normal, and it will last in the freezer for several months.
What kind of frosting can use for my sugar cookies? I'm including a super simple recipe for royal icing here. You can also use buttercream if you prefer, but it won't dry hard enough to stack the cookies. Either are yummy choices though!
How long should I bake the cookies if I want them soft? It depends on the size of your cutouts, but I recommend about 8-10 minutes. The cookies should look dry and just barely golden around the edges when they are ready!
How long should I bake the cookies if I want them crisp? It still depends on the size of your cutouts, but I recommend about 12-14 minutes. The cookies should look dry, and golden brown around the edges all over. They will become crisp as they cool!
I'm at about 5,000 ft above sea level, and I find that most people who live between about 3,000-7,000 ft above sea level do not need to make any adjustments to my recipes!
Enjoy, and happy holidays everyone!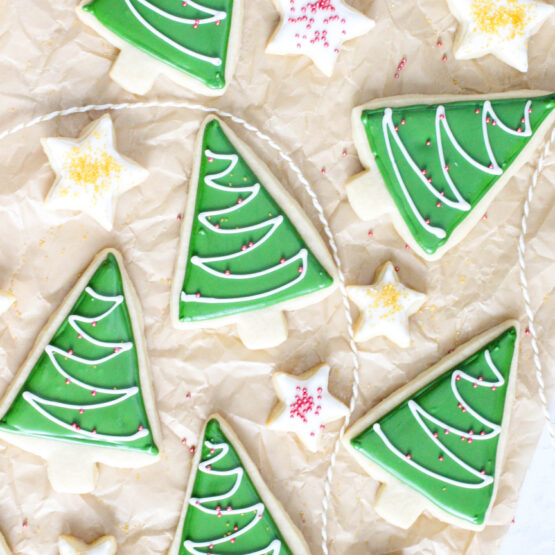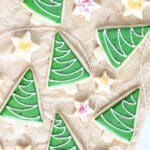 High-Altitude Sugar Cookies
Ingredients
For the cookies:
1 1/2

cups

cold butter

1 1/2

cups

sugar

2

tsp.

vanilla extract

2

cold eggs

4 1/2

cups

flour

1/2

tsp.

salt
For the royal icing:
3

egg whites

1

tsp.

vanilla extract

3-4

cups

powdered sugar

1/8

tsp.

salt

1-2

tbs.

water, if needed

Food coloring of your choice

Sprinkles of your choice
Instructions
For the cookies:
Preheat your oven to 350 degrees, and line two large baking sheets with parchment paper. Set aside.

In a large mixing bowl, beat together the butter and sugar until light and fluffy. This will be a little more work than normal because of the cold butter, and I recommend using a stand mixer or an electric hand mixer. Doing it by hand will be difficult.

Beat in the vanilla extract and eggs until combined. Add in the flour and salt, and beat until a dough forms. It will be fairly firm, and you want to beat it for several minutes to ensure that all the flour is completely incorporated.

Take about half of the dough, and form it into a ball on a sheet of parchment paper. Place the other half of the dough into the fridge (in the mixing bowl is fine). Place another piece of parchment paper on top of your dough and roll out the dough until it is about 1/4 inch thick. Place the whole rolled out dough sheet into the fridge for about 20 minutes, or until very firm. Cut out into your desired shapes and place the cut cookies onto your prepared pans. These don't spread while baking, so you can place them pretty close together.

Bake cookies for 8-10 minutes, or until they are just starting to become golden on the edges if you want them to stay soft, and 12-14 minutes or until golden brown on the edges if you want the cookies crisp. Continue with the remaining dough until all the cookies are baked. Cool completely before decorating with your royal icing and sprinkles!
For the royal icing:
In a large bowl, whisk the egg whites and vanilla extract until the egg whites are lightly frothy. Add in the powdered sugar and salt, and whisk until you have a thick icing. Depending on the consistency you want, you can adjust by adding more powdered sugar, or a little bit of water! Ice your cookies as desired, and top with sprinkles. Let the icing set without covering for 1-2 hours, and then store the iced cookies in an air-tight container and enjoy!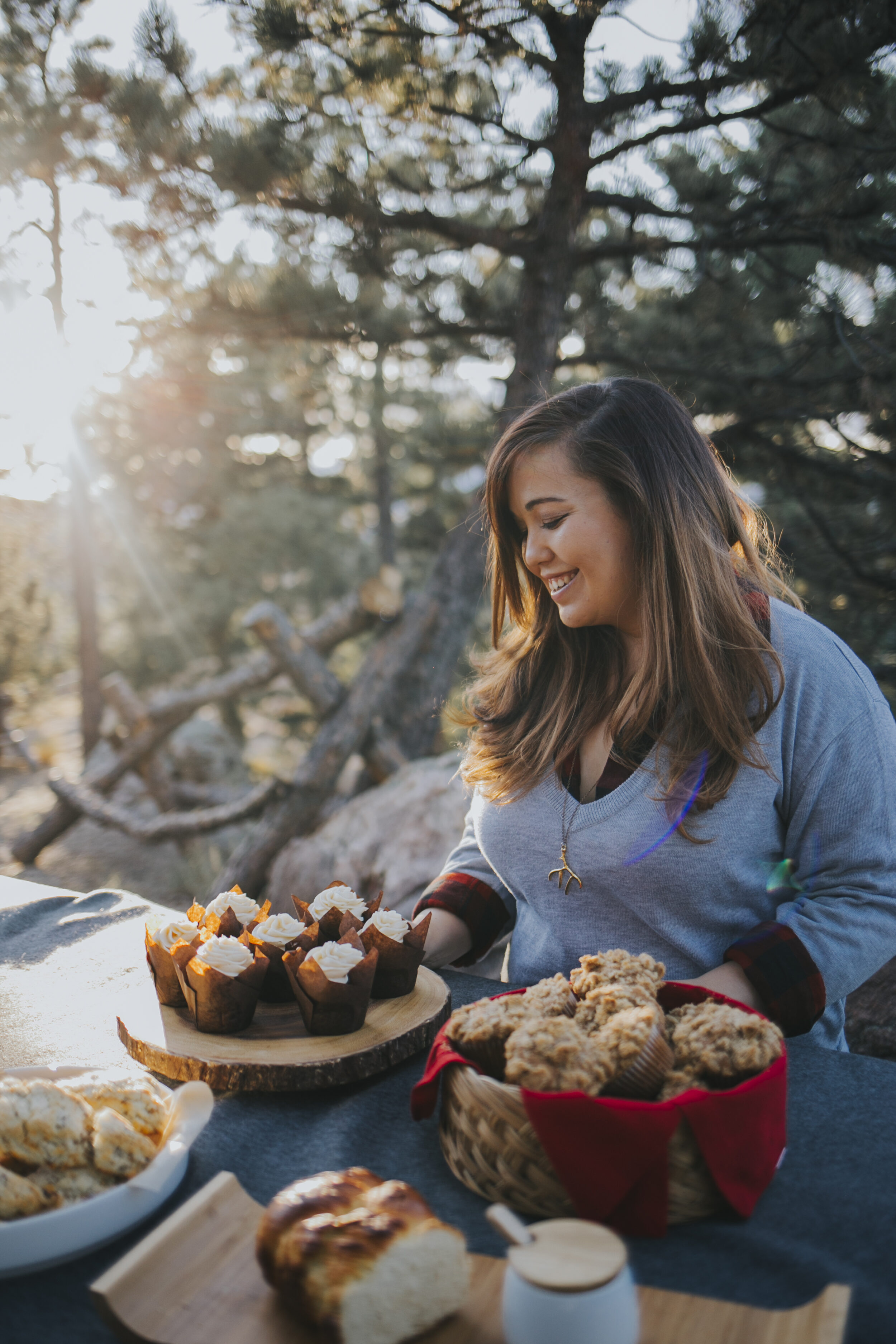 Hello and welcome! My name is Nicole, and Dough-eyed is a food blog for people who want to bake for their family and friends in high-altitude areas. Think of me as a friendly voice there with you in the kitchen, here to give you confidence when you're baking, and to help you with the struggles of baking at high-altitude. Come back every week for new recipes, tips, and advice on high-altitude baking!