Today I'm sharing a recipe for high-altitude shortbread cookies that are SO addictive! Plus, they bake up in a sheet pan, so they're really easy to make and you don't have to worry about batch-baking.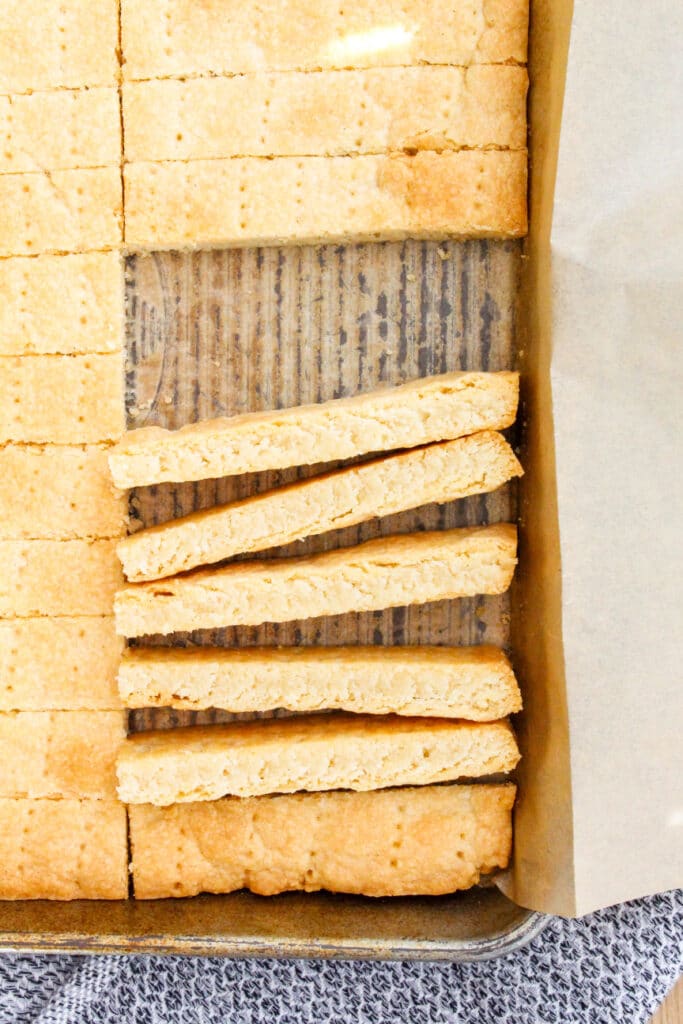 These are super simple and they only have 5 ingredients- everything is really simple! I pretty much always have everything needed for these cookies. Let's get to it!
How to Make High-Altitude Shortbread Cookies
These cookies are incredibly easy to make- we're starting out with butter and sugar. If you feel like grabbing some good quality butter, this is a great recipe to use it with!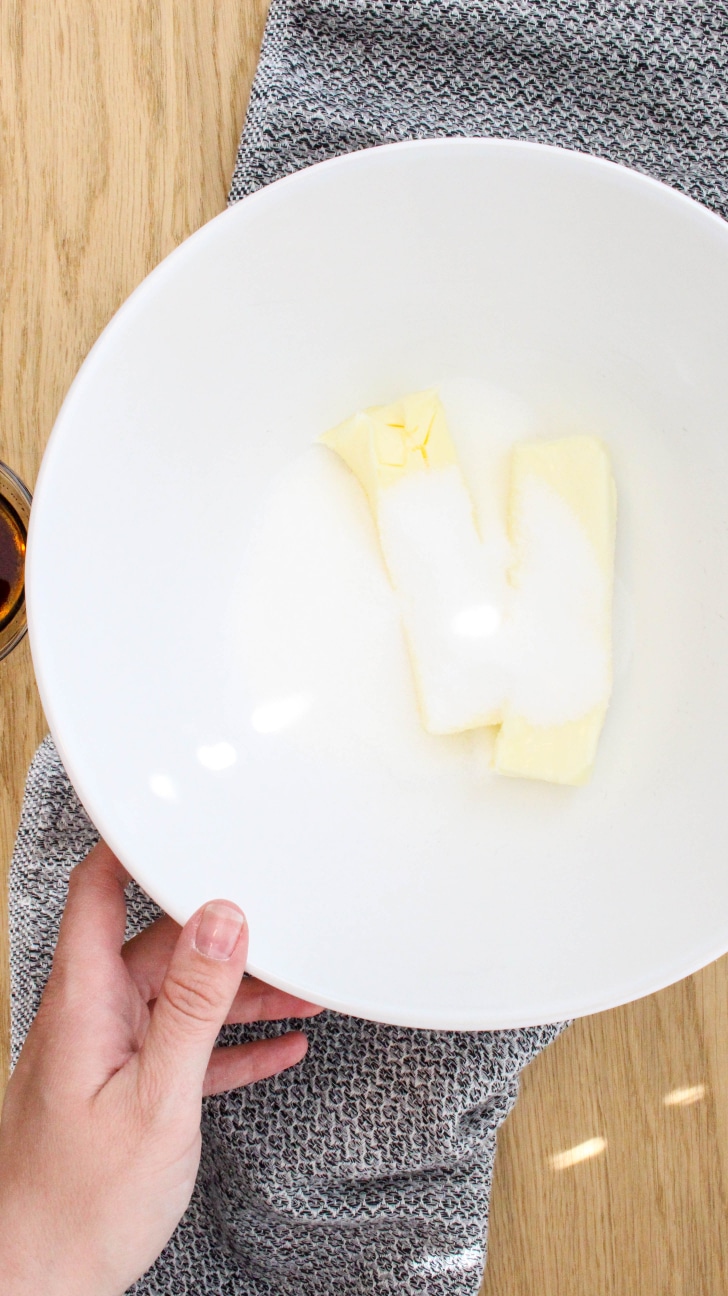 Then we're adding in the vanilla extract and continue to mix until everything is well combined. I like to use vanilla bean paste here, or an extract with extra seeds in it.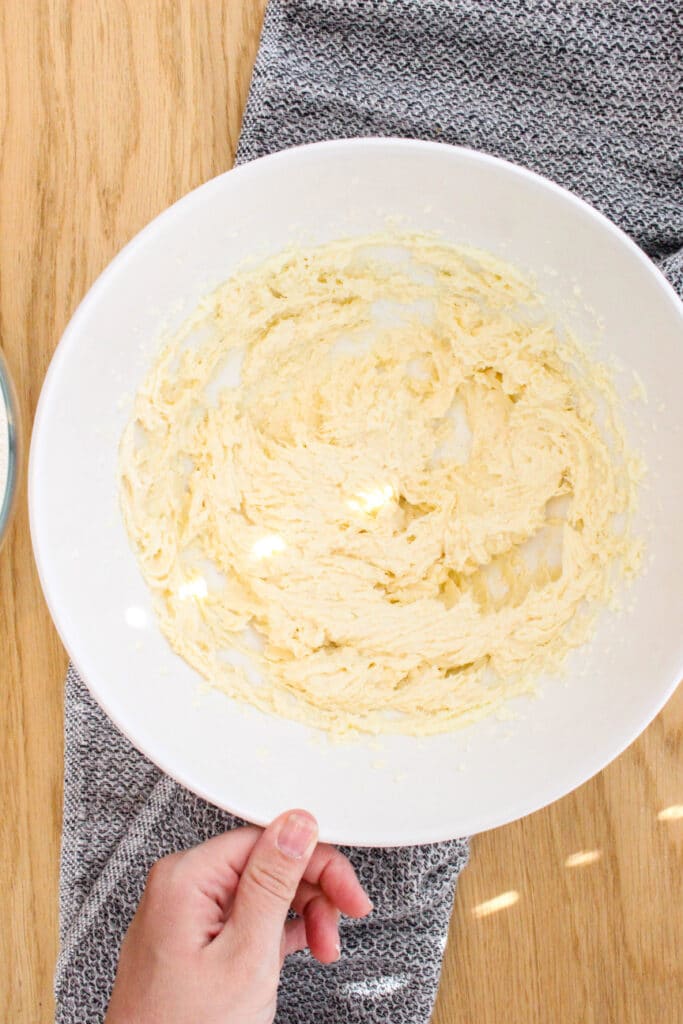 Once that is well mixed, we're beating in the flour and salt. Your dough should be soft, but a little crumbly, like the pictures below.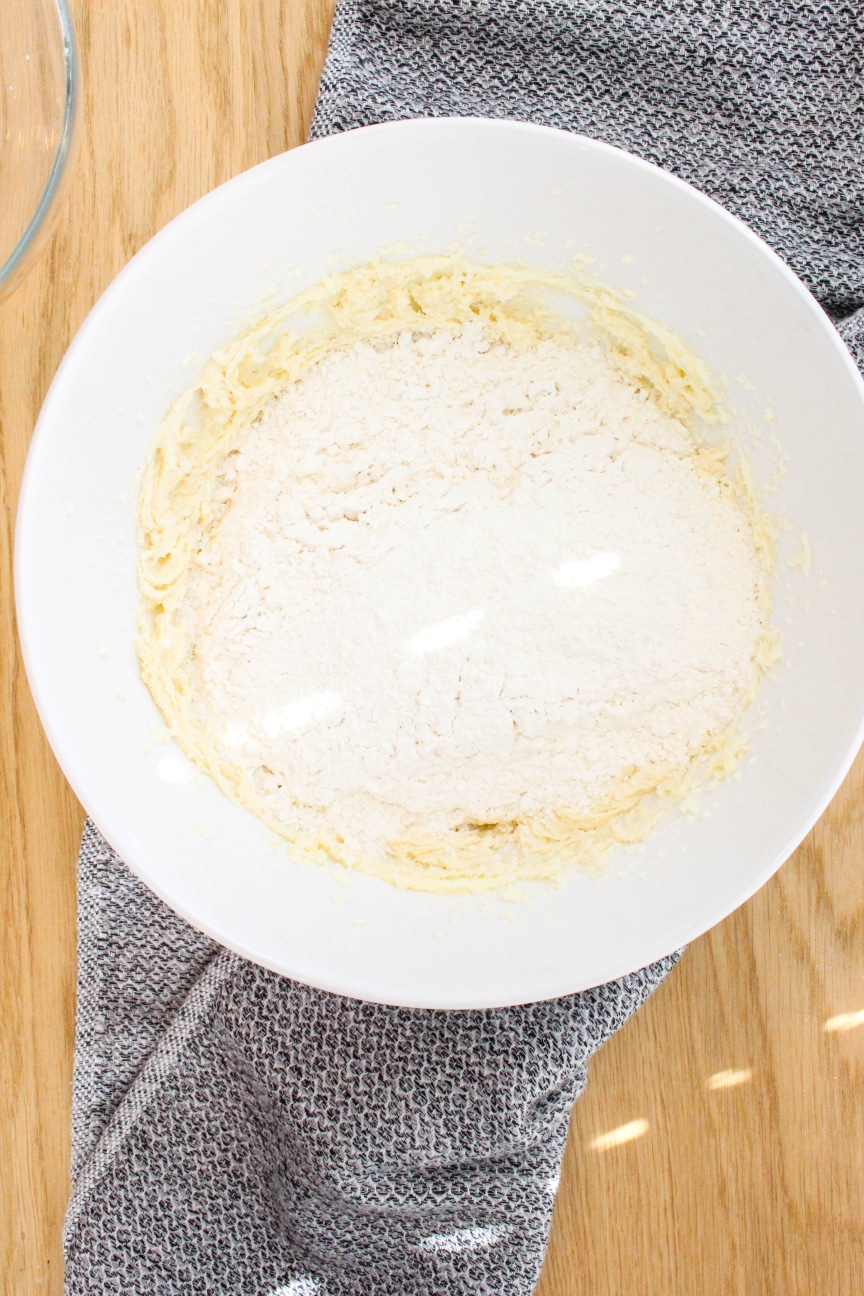 Once your dough is well mixed, dump it onto a greased and parchment lined quarter sheet pan. A quarter sheet pan is the perfect option for these cookies, and for SO many things in the kitchen, so I really recommend grabbing one if you don't already have one. BUT, you can also use a 13×9 inch cake pan if you don't have one.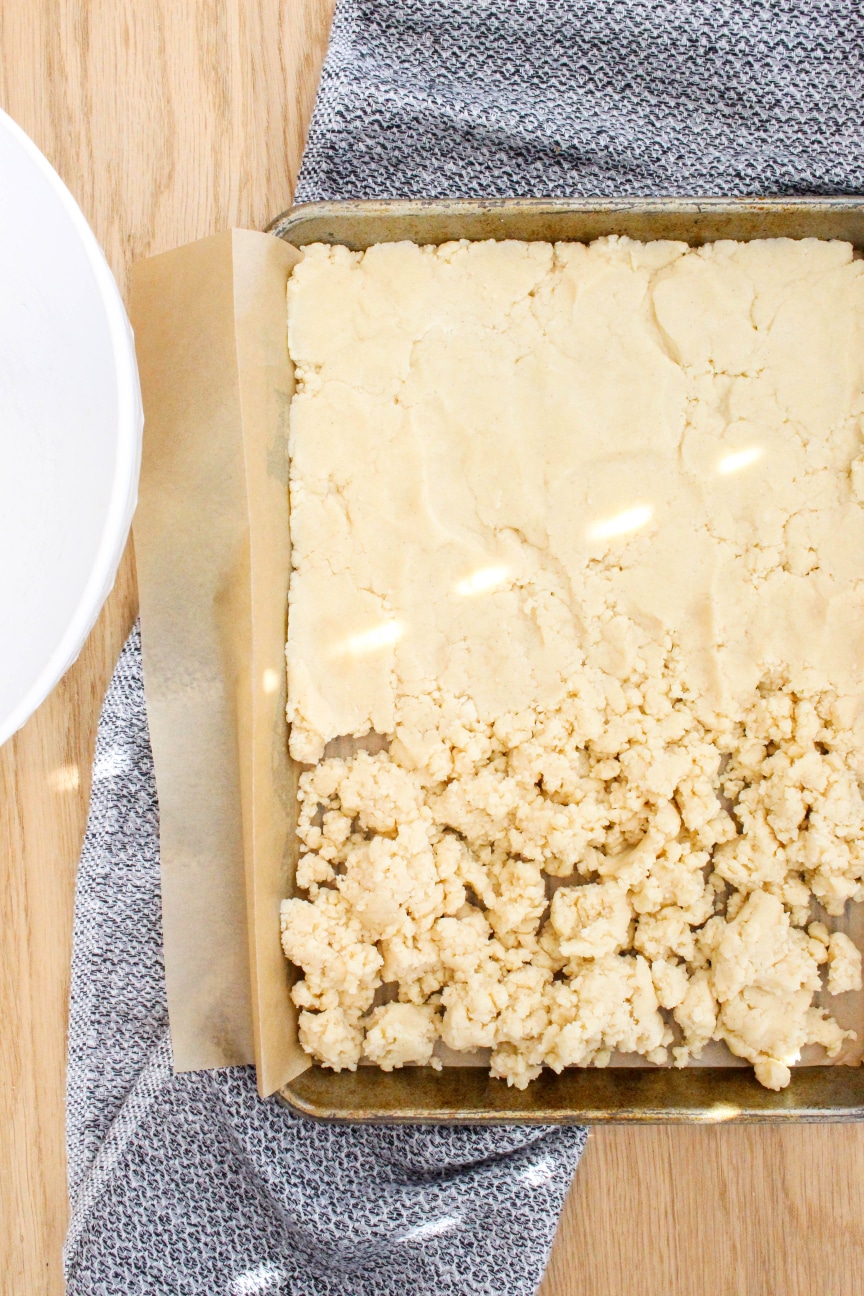 Press the dough into the pan evenly. Then use a sharp knife to cut the cookie dough into bars or whatever shape you prefer. This will help guide you for cutting the cookies after they've baked. Finally, prick the cookies all over with a fork and pop them into the oven.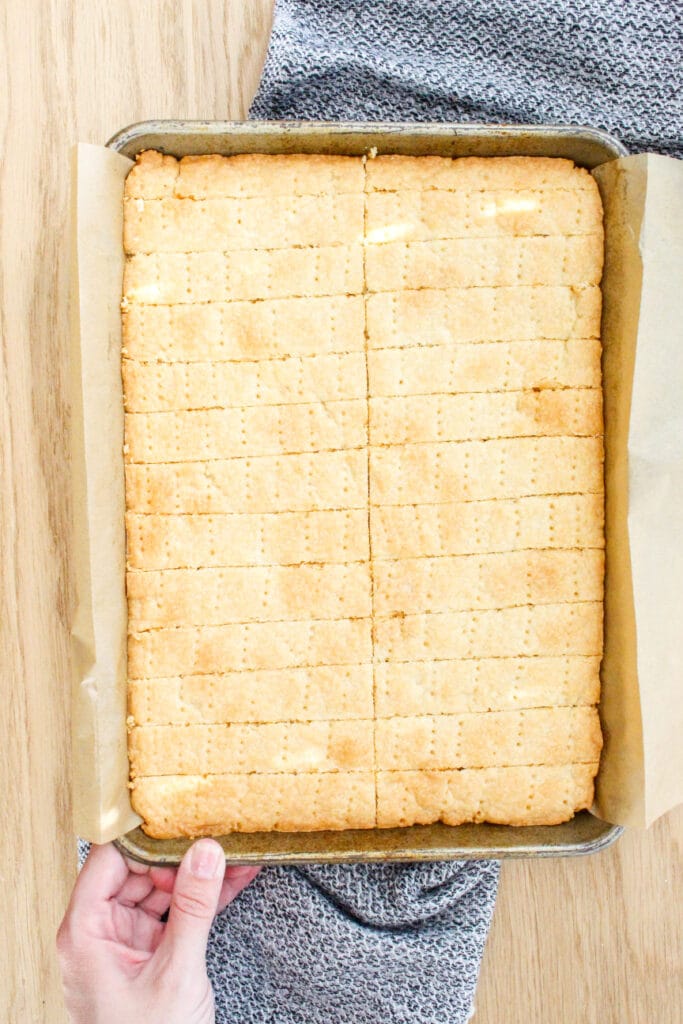 Once baked, while the cookies are still hot, use the same sharp knife to re-cut the bars. Then let the cookies cool completely in the pan before removing and serving. Enjoy!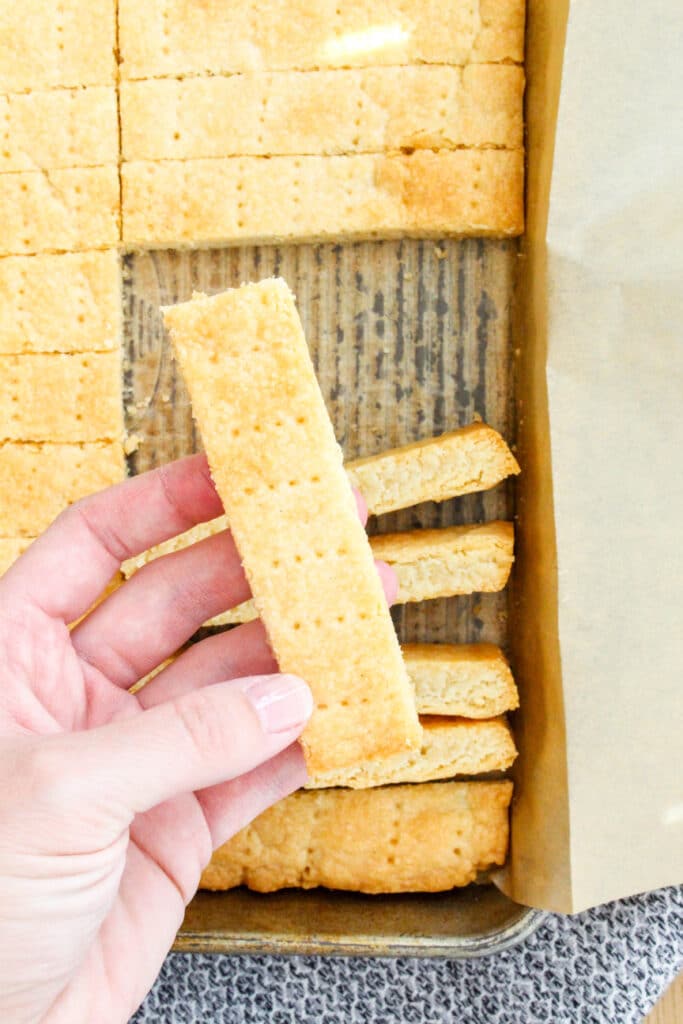 Tips & Tricks for High-Altitude Shortbread Cookies
These cookies are crazy easy, but I have all the tips and tricks to help you along the way!
Be sure to use room temperature butter so that you can properly cream together the butter and sugar for these cookies.
Now is a good time to use good butter if you have it, but they will be great either way! The butter and vanilla are the main flavors here, so it really highlight the flavor of a nice butter.
Why do I have to add salt to these shortbread cookies? The salt will bring out the flavor of everything in the cookies, but it won't take away the sweetness so don't worry! And don't skip it!
Cut the cookies before and after you bake. This will help the cookies bake evenly, and will give you guidelines for cutting the cookies after they have baked.
The cookies should be a light golden brown all over when they are finished baking. You want the end resulting cookies to be light and crisp all the way through.
How long will these cookies stay fresh? If you store the cookies in an air-tight container as soon as they have cooled completely, they will last about a week at room temp. You can also freeze the baked cookies for several months.
I'm at about 5,000 ft. above sea level and I find that most people who live between about 3,000-7,000 ft above sea level do not need to make any adjustments to my recipes.
Hope you guys love these!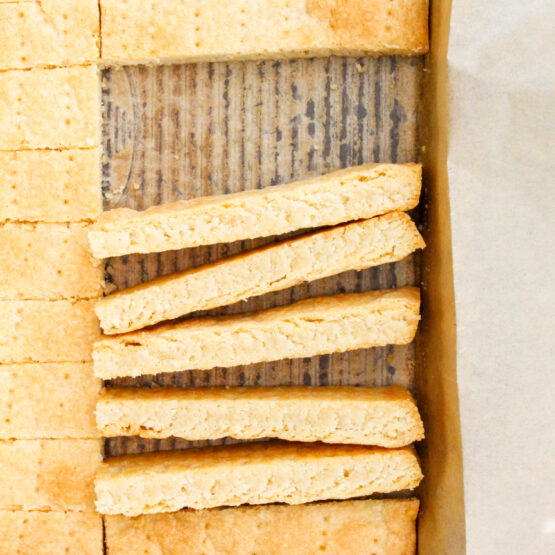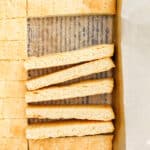 High-Altitude Shortbread Cookie Bars
Ingredients
1

cup

softened butter

1/2

cup

sugar

1

tbs.

vanilla extract

2 1/2

cups

flour

1/2

tsp.

salt
Instructions
Preheat your oven to 350 degrees, and lightly grease a quarter-sheet pan with cooking spray. If you do not have a quarter sheet pan, you can use a 13×9 inch cake pan. Then, line the pan with parchment paper that has overhangs for easy removal.

In a large bowl, beat together the butter and sugar until light and fluffy, about 2 minutes. Then add in the vanilla extract and stir to combine. Add in the flour and salt, and mix until well combined and a dough forms.

Press the dough evenly into your prepared sheet pan. Use a sharp knife to score the cookies into rectangles any size you prefer- I like to do about 36 bars. Use a fork to prick each bar multiple times. Bake for 25-28 minutes, or until the bars look dry on top and set. Right out of the oven, use your sharp knife again to score the bars again about half-way down. Cool completely in the pan, then remove and slice completely to serve.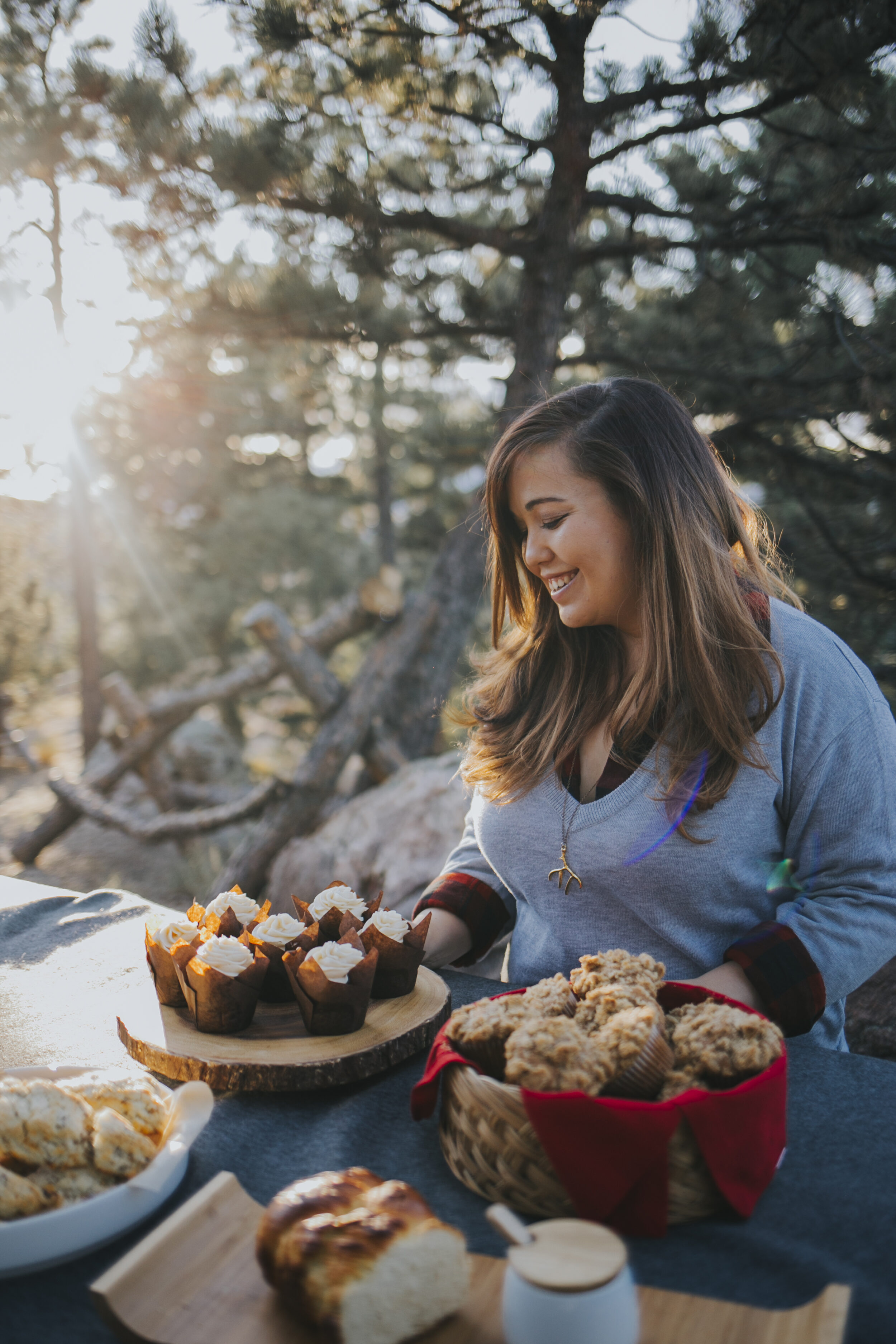 Hello and welcome! My name is Nicole, and Dough-eyed is a food blog for people who want to bake for their family and friends in high-altitude areas. Think of me as a friendly voice there with you in the kitchen, here to give you confidence when you're baking, and to help you with the struggles of baking at high-altitude. Come back every week for new recipes, tips, and advice on high-altitude baking!