Snickerdoodle Cake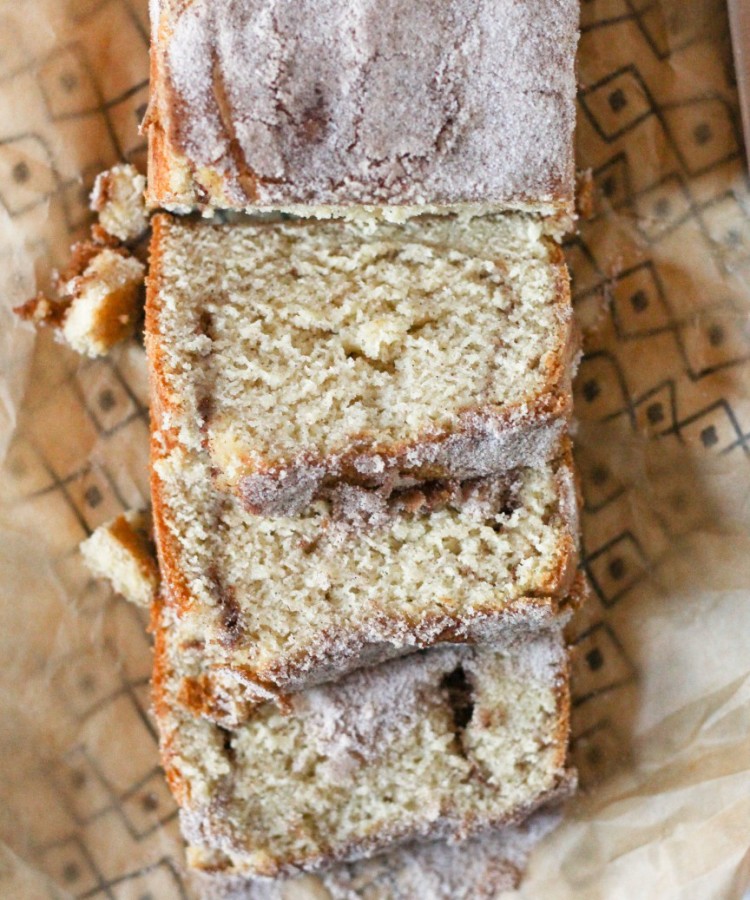 Hey everyone! Happy Sunday, and happy holidays!
Today we're talking about cookies. Oh wait, I mean cake! Cake ABOUT cookies! Actually, snickerdoodles are just ya know, cinnamon sugar cookies, so this cake is just kind of like a cinnamon swirl loaf cake. But I always find myself coming back to classic flavors, and this is one of them.
Are you guys enjoying the holidays this year so far? It's been such a whirlwind for me this year, and I'm sad thinking about the season coming to an end so quickly. But for now, our house is full of lights and pretty wrapped gifts and the smells of cookies and cakes. (that last part is there all year round- ha!)
And anyways, I was about to type out that cinnamon and sugar is such a nice holiday flavor, but if I'm being honest, I feel like I could spin literally any flavors and call it holiday. You guys know I love Christmas and winter, so anything I'm eating I'll just be like "It's Christmassy you guys, CHRISTMAS!"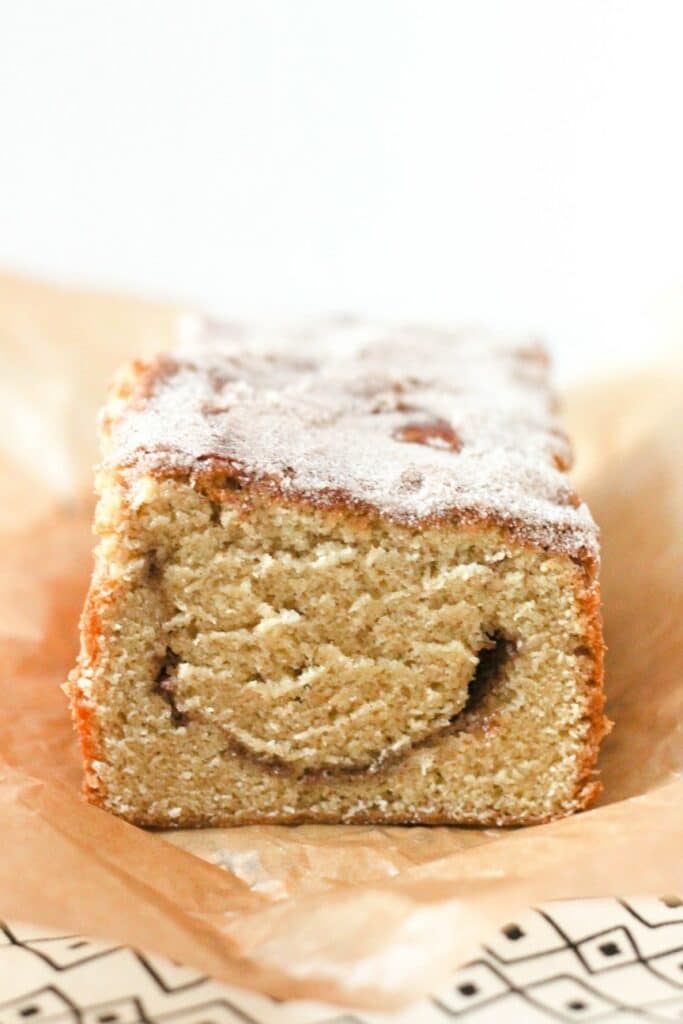 Whatever, IT'S CHRISTMAS!
So anyways. Eat this cake with coffee or tea, or mulled wine, or like, anything. The cinnamon-sugar coating in the middle becomes gooey and sweet, melting into the cake, while the layer on top becomes crispy and provides a beautiful texture. It's the perfect dessert or breakfast, tbh.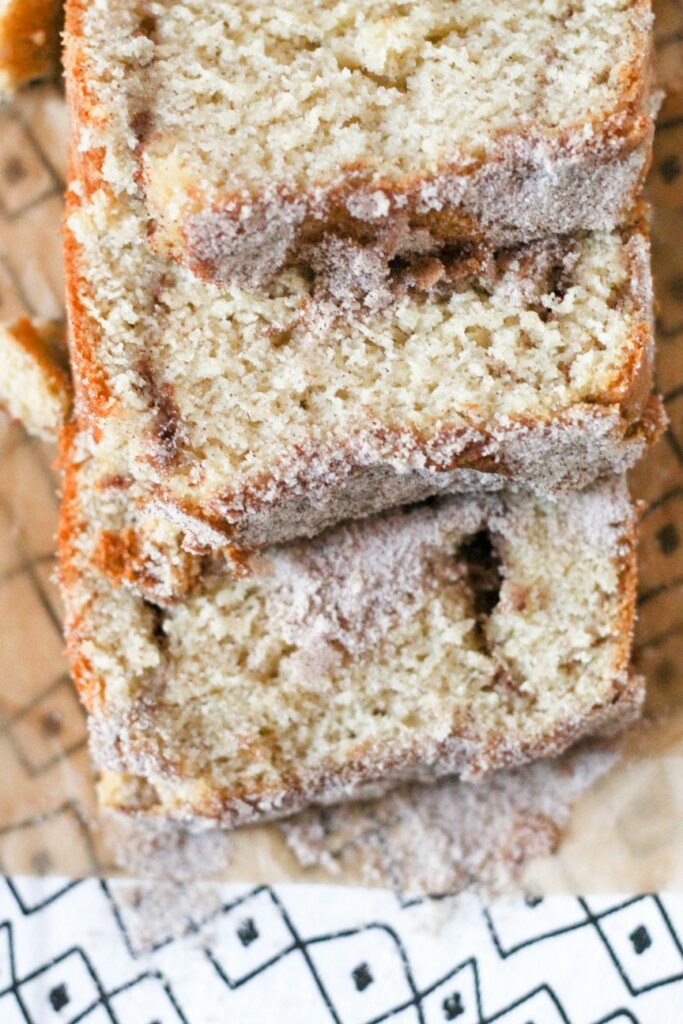 It's a really simple recipe to whip up, just a classic and easy cake, plus that cinnamon and sugar mixture. I hope you guys enjoy this one, I know I did!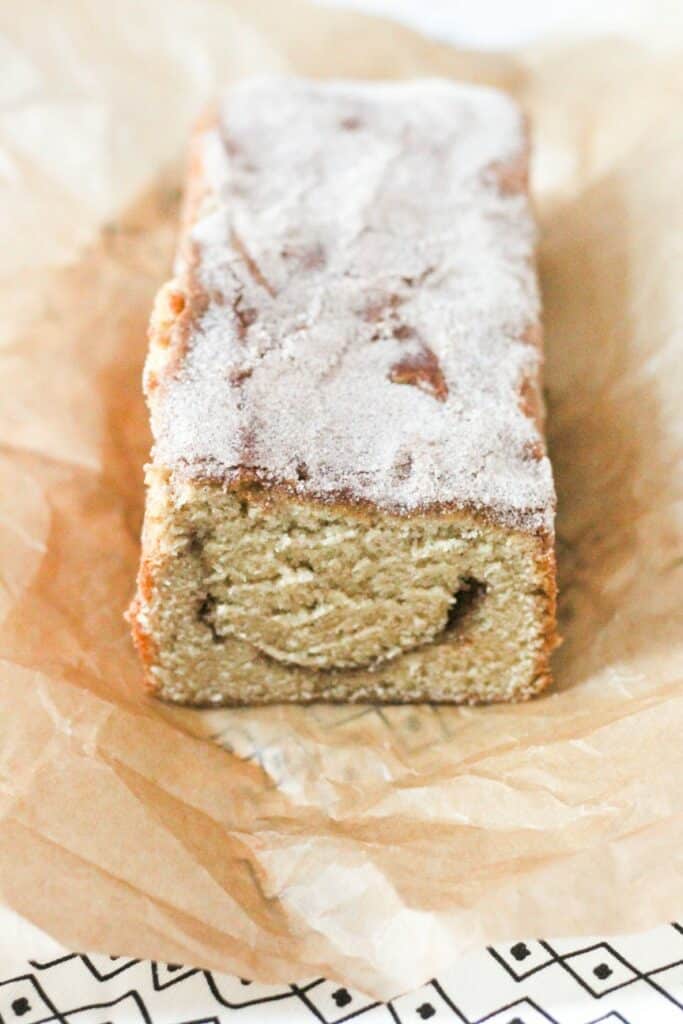 Snickerdoodle Cake
Servings
1
9-inch loaf cake
Ingredients
1 1/2

cups

cake flour

1/2

tsp.

baking powder

1/2

tsp.

salt

1

tsp.

cinnamon

6

tbs.

softened butter

1

cup

sugar

2

eggs

1

tsp.

vanilla extract

1/3

cup

whole milk

1/2

cup

sugar

1

tsp.

cinnamon
Instructions
Preheat your oven to 350 degrees and grease a 9-inch loaf pan, and line with parchment paper for easy removal. Set aside.

In a medium bowl, stir together the cake flour, baking powder, salt, and cinnamon. Set aside.

In a large bowl, beat together the butter and 1 cup sugar until fluffy. Add in the eggs and vanilla extract, and beat until incorporated. Then, beat in the milk until combined.

Slowly add in the flour mixture into the wet ingredients, and beat for an additional 1-2 minutes after adding the flour until the batter is smooth. Spread about half of the batter into your prepared pan.

In a small bowl, stir together the 1/2 cup sugar and cinnamon until the cinnamon is evenly distributed. Evenly sprinkle about half of the mixture onto the half of the cake batter in your pan. Spread the remaining batter in the pan on top of the cinnamon and sugar. Sprinkle the remaining sugar and cinnamon on top. It will seem like a lot, that's ok.

Bake for 40-45 minutes, or until a toothpick comes out clean. Cool completely in the pan, slice, and enjoy!
Comments