Cookies & Cream Pound Cake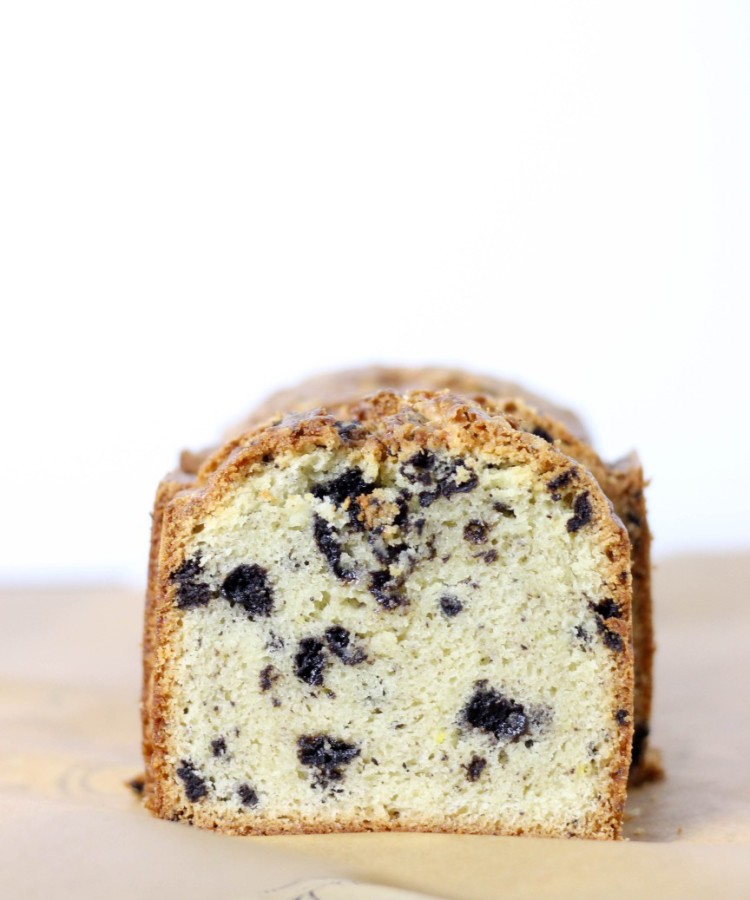 You guys. I'm freaking out over this cake, it's so good.
Also hi.
So a few weeks ago I saw an article on Food52 about a really weird pound cake recipe. They found it in an America's Test Kitchen cookbook called The Perfect Cake. And it IS super weird, and also super delicious, and I knew I wanted to make it and share it right away.
I don't do this kind of thing often because I really love coming up with my own recipes to share, but this was too good you guys! And I did put a little spin on it with the cookies & cream, which btw, great call- go me.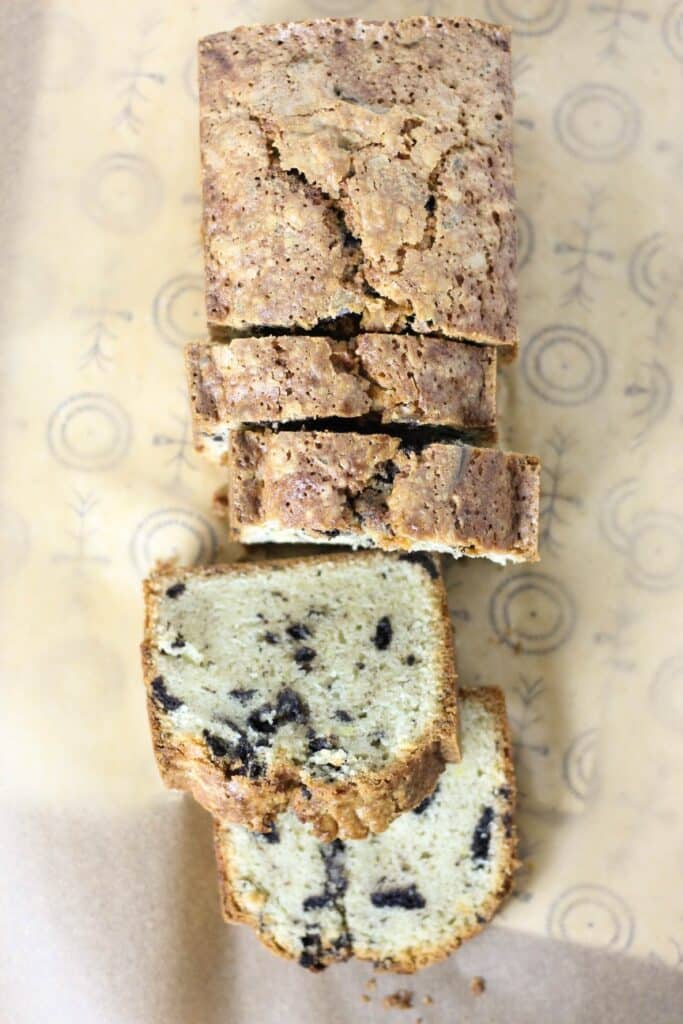 I've adapted this recipe for high altitude, and it's really pretty easy. And weird. You make it in a food processor, or at least the first part of it. You can also use a blender, and actually I think an immersion blender would work as well. Basically you just need that high-powered-blade-blending-action, ya feel me?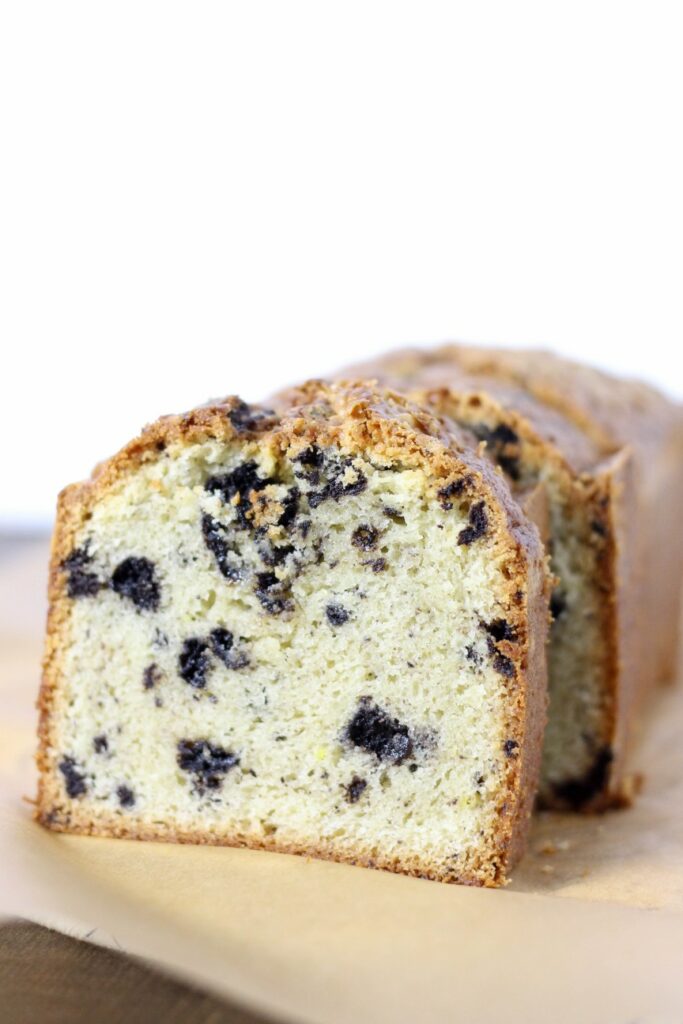 Onto the weirdest thing about it- you use melted butter. And not just melted butter, melted HOT butter. If you're an avid baker, you probably know how weird that sounds! No creaming softened butter for a cake recipe, whaaaat?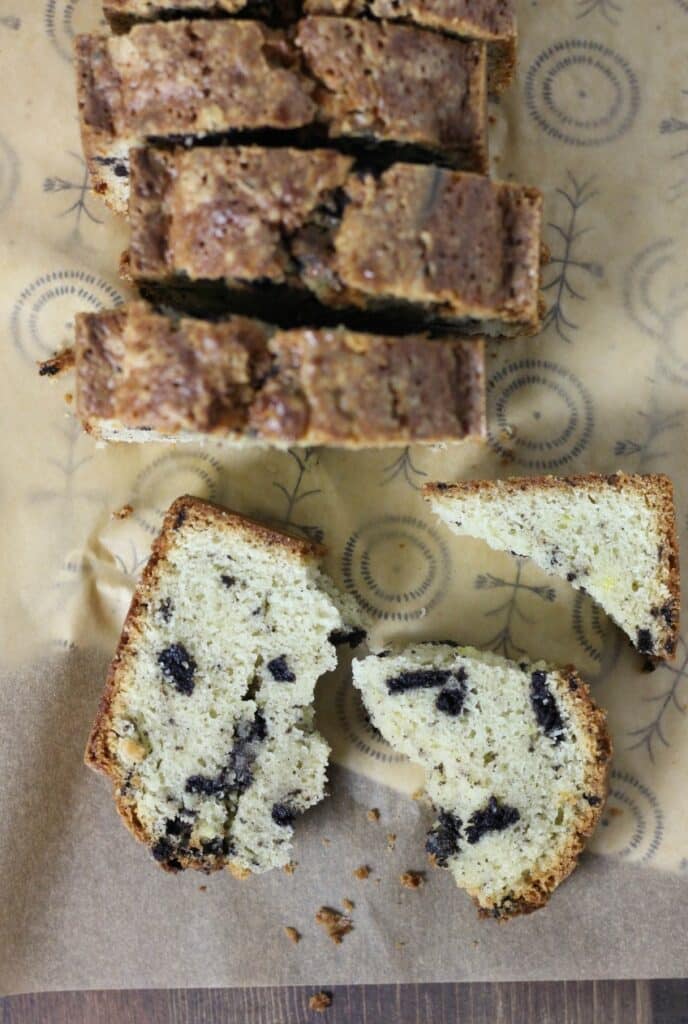 And anyways, it's super simple to throw together, and it gives you exactly what you want in a pound cake. It's got a really beautiful texture, and you get that sugary crust around the edges, and it's not overly sweet, even with the cookies folded in.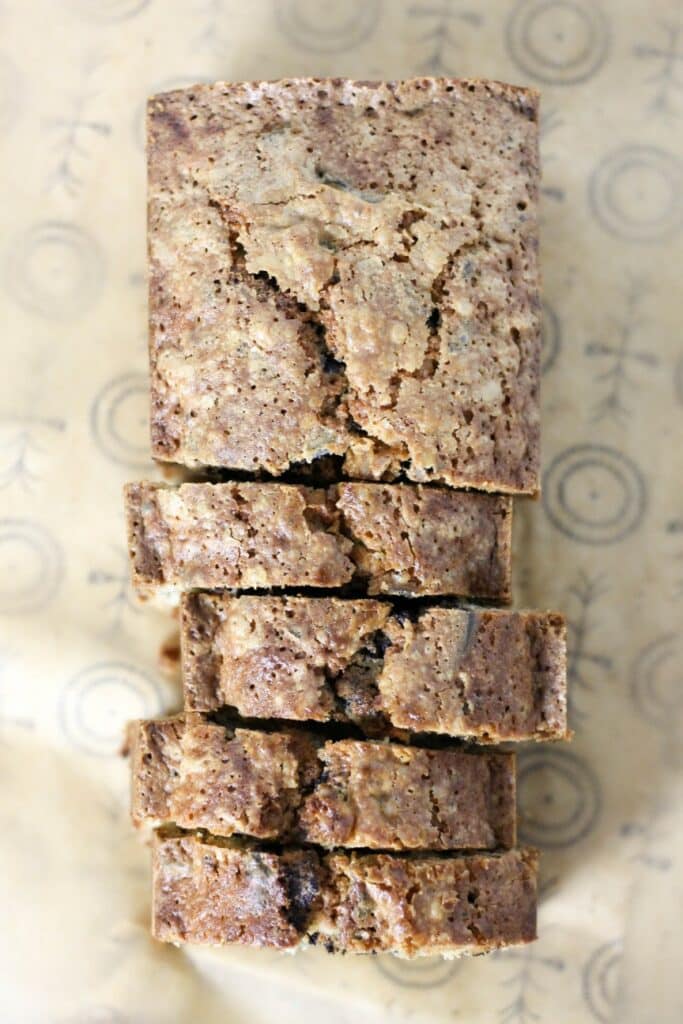 My point in this whole story is that guys, you should REALLY try this cake. It's so good, and it's so easy, and pound cake is not often easy you guys. Recipe is below, pleasepleaseplease try it, it's truly a winner!
Cookies & Cream Pound Cake
Ingredients
1 1/4

cup

sugar

3/4

tsp.

baking powder

1

tsp.

salt

1

tbs.

vanilla extract

4

eggs

1

cup

butter, melted and still hot

1 3/4

cup

cake flour

15

chocolate sandwich cookies
Instructions
Preheat your oven to 350 degrees and grease a 9 inch loaf pan. Set aside.

In the bowl of a food processor or blender, blend the sugar, baking powder, salt, vanilla, and eggs until just combined and smooth. With the food processor on, pour in the hot butter slowly and continue to blend until completely incorporated.

Pour the batter into a large mixing bowl, scraping the edges of your food processor to get it all out. Sift about half of the cake flour into the batter, and fold in until combined.

In a zip-lock bag, crush up your chocolate sandwich cookies just slightly- you still want big chunks of cookie. Sift the remaining flour into the batter, and pour your cookie crumbles in with the flour. Then stir it in until completely combined.

Pour the batter into your prepared baking pan, and bake for 60-65 minutes, or until a cake tester comes out clean. Cool in the pan for 30 minutes to an hour, slice, and enjoy!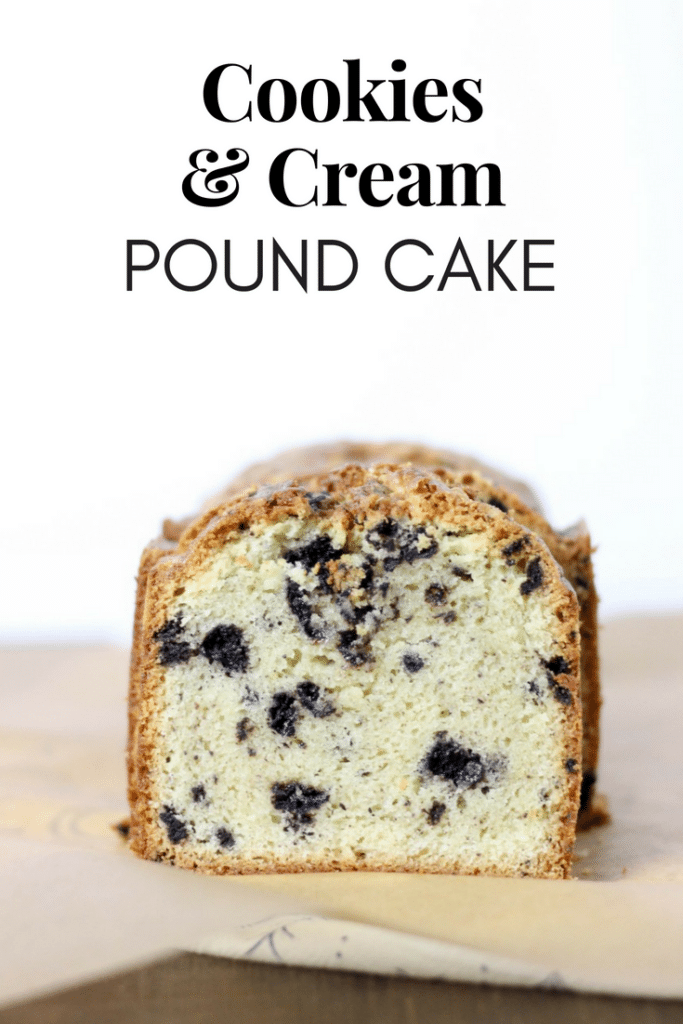 Comments