Okay, you guys know I'm not always, uhm, healthy on here. Haha- like I'm all about the butter and carbs. But this is an exception, and this mousse from Kristin at
Cooking With Kenstin
won't leave you missing any of those unhealthy ingredients! She's an amazing healthy food blogger, so go give her a follow on
Instagram
,
Pinterest
,
Facebook
, and
Twitter
– I promise you won't regret it!
Hey guys I'm so happy to be presenting this great light chocolate snack that's actually really healthy! Unlike most recipes out there with lumpy chia seeds we have created a smooth and fluffy Chia Seed Chocolate Mousse.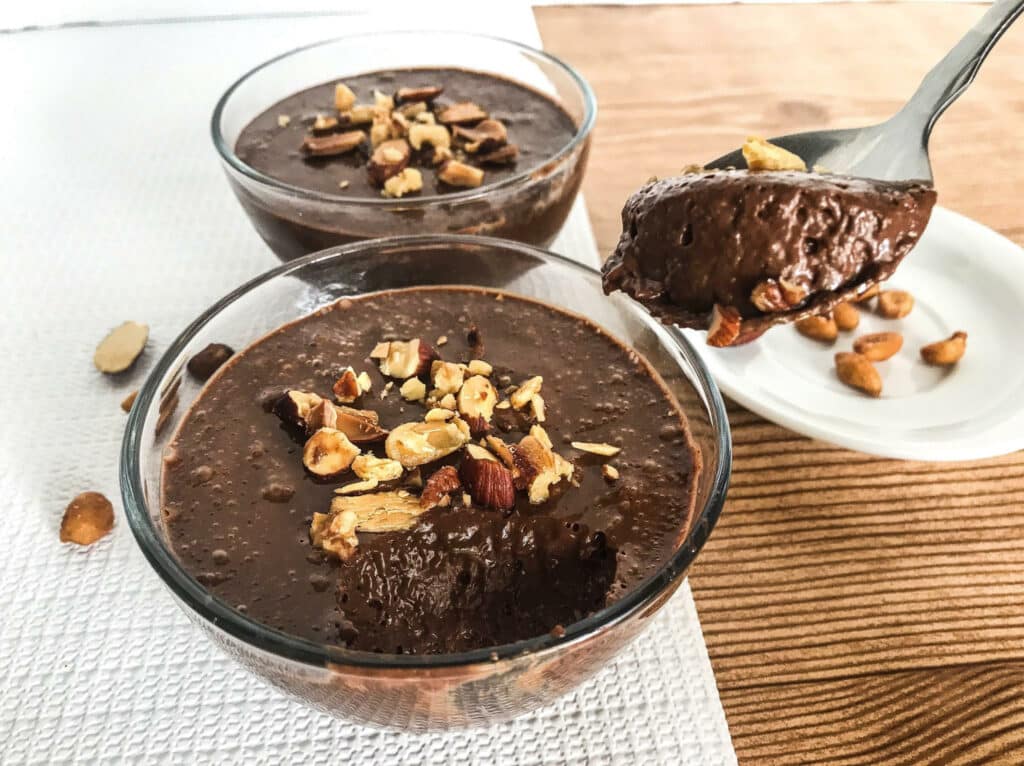 First off, this is probably one of the easiest desserts I've ever made. The best part about this dessert? It tastes like a little peace of heaven. Seriously, this is amazingly easy to make and only takes 4 ingredients! That's it! By blending the chia seeds and sugar first into a powdery consistency it helps to keep away unwanted lumps and creates a creamy and fluffy texture once the Chia Seeds are soaked.
Chia Seeds
Chia seeds are seeds from a plant which derive from the mint family called Salvia Hispanica. They carry tons of health benefits for our bodies. Packed with Omega-3 fatty acids, fiber, antioxidants, calcium and iron. Chia seeds are linked to preventing strokes and heart attacks.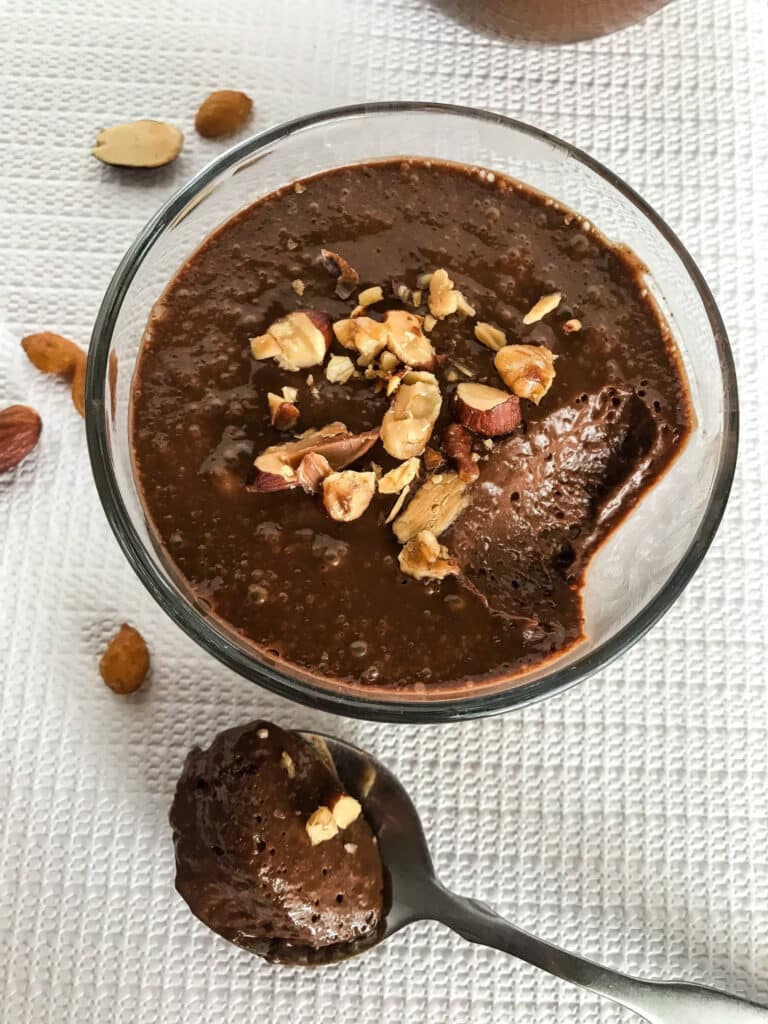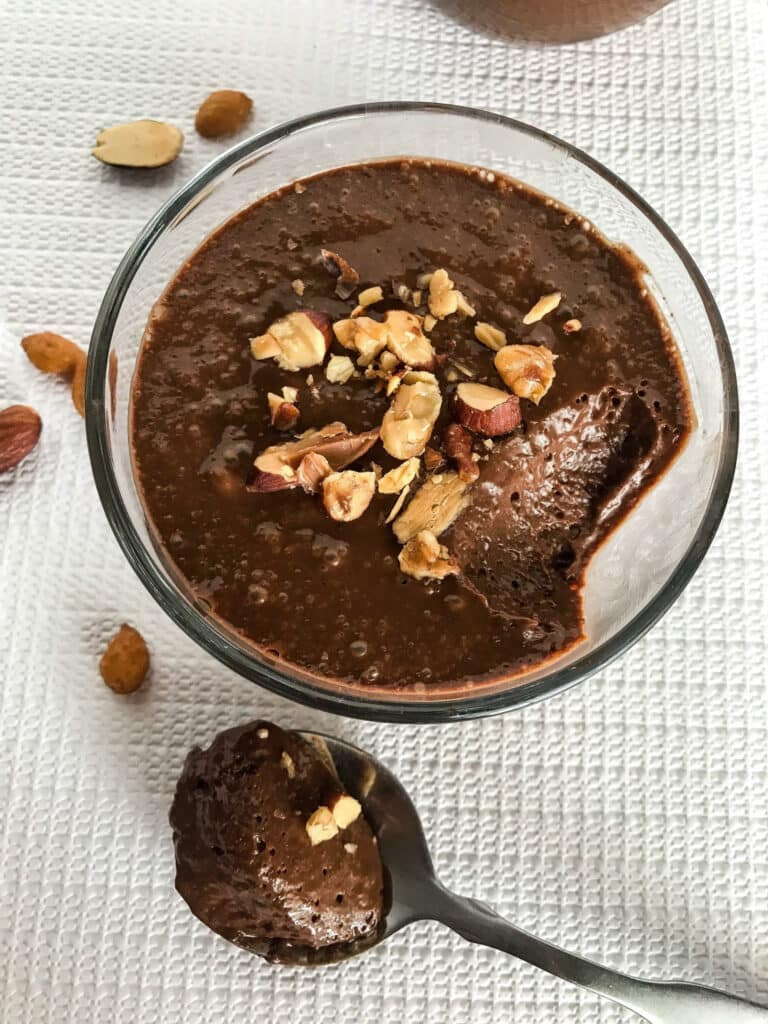 Organic Cane Sugar
This sugar is actually much better for you than brown sugar. Did you know that brown sugar is actually not as healthy as we would think? Brown sugar is just white sugar concentrated with molasses. Cane sugar is much less processed and less refined.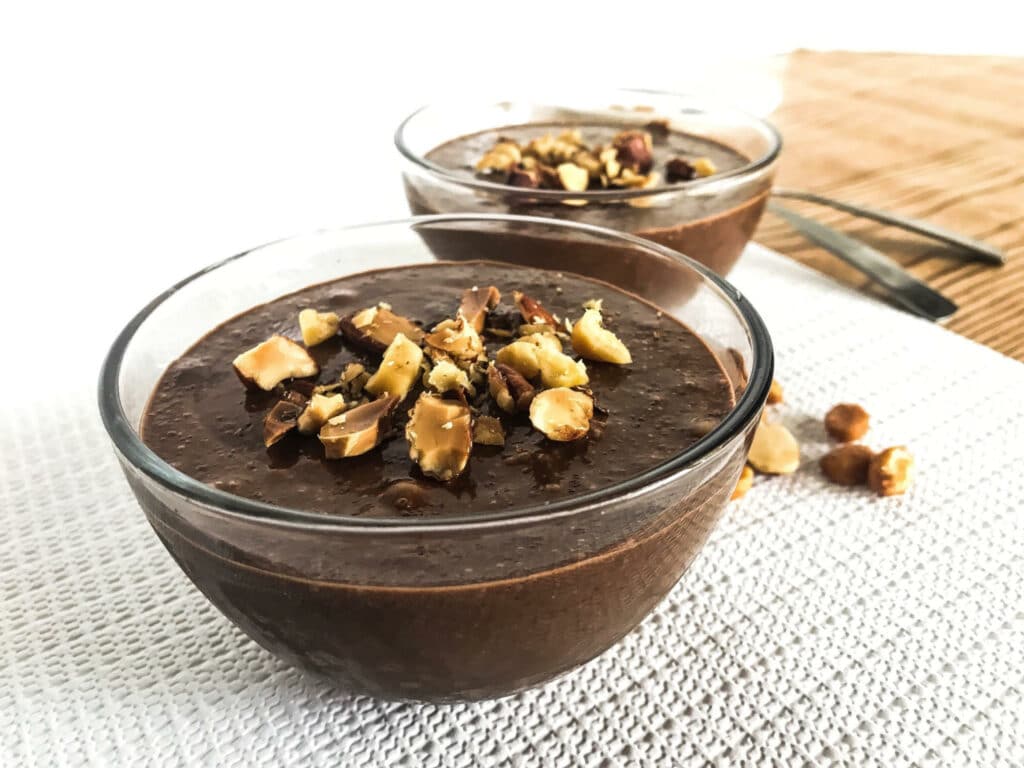 In this Chia Seed Chocolate Mousse the ingredients are light, fresh, and airy, making this a wonderful Vegan dessert. All it takes is just 4 simple ingredients blended together and popped in the refrigerator for about 2 or 3 hours! After that you've got yourself a fancy healthy mousse dessert. You can also top this with nuts to add a nice crunch, or maybe some fruit for a fresh sweet burst. I chose to top mine with chopped walnuts and almonds which add a perfect salty touch to this sweet chocolatey dessert.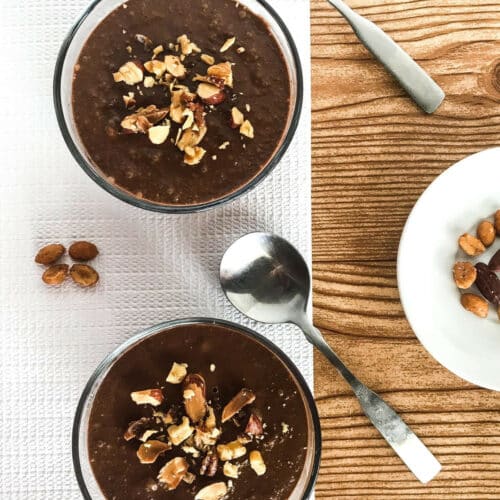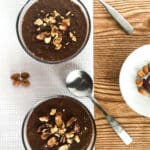 Chia Seed Chocolate Mousse
Ingredients
4

tbs.

organic chia seeds

1/2

cup

organic raw cane sugar

1 1/2

cups

coconut milk

1/3

cup

cocoa powder
Instructions
Blend the chia seeds and cane sugar in a blender until they turn into a powdery consistency.

Now, add the coconut milk and cocoa powder to the blender, blend until smooth.

Pour the chocolate mousse into small serving bowls and place in the refrigerator until thick. Usually for about 2-3 hours.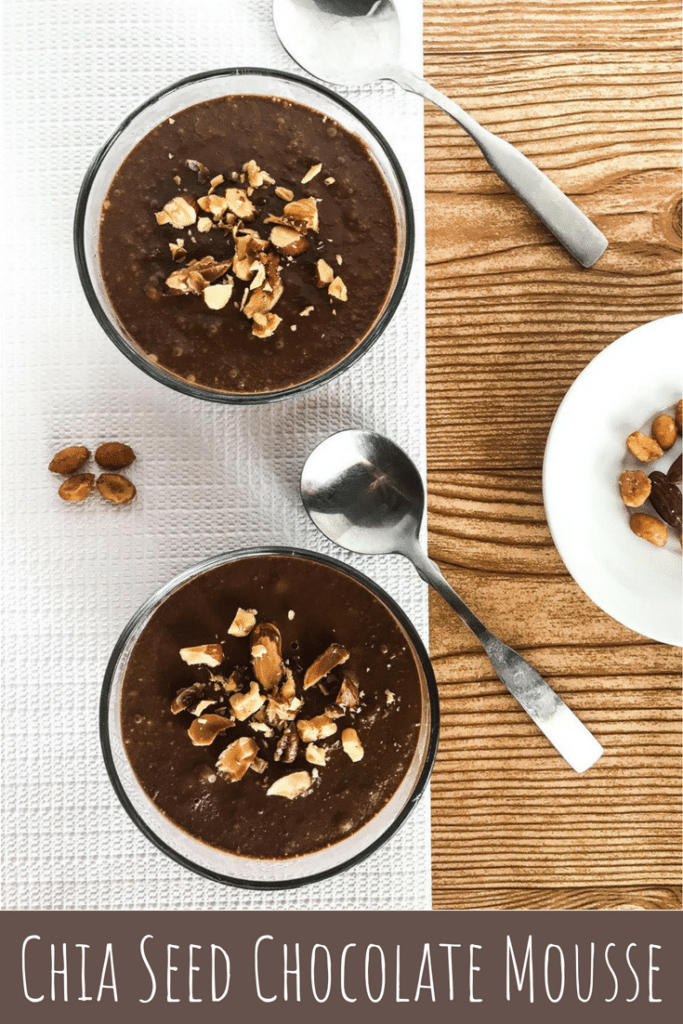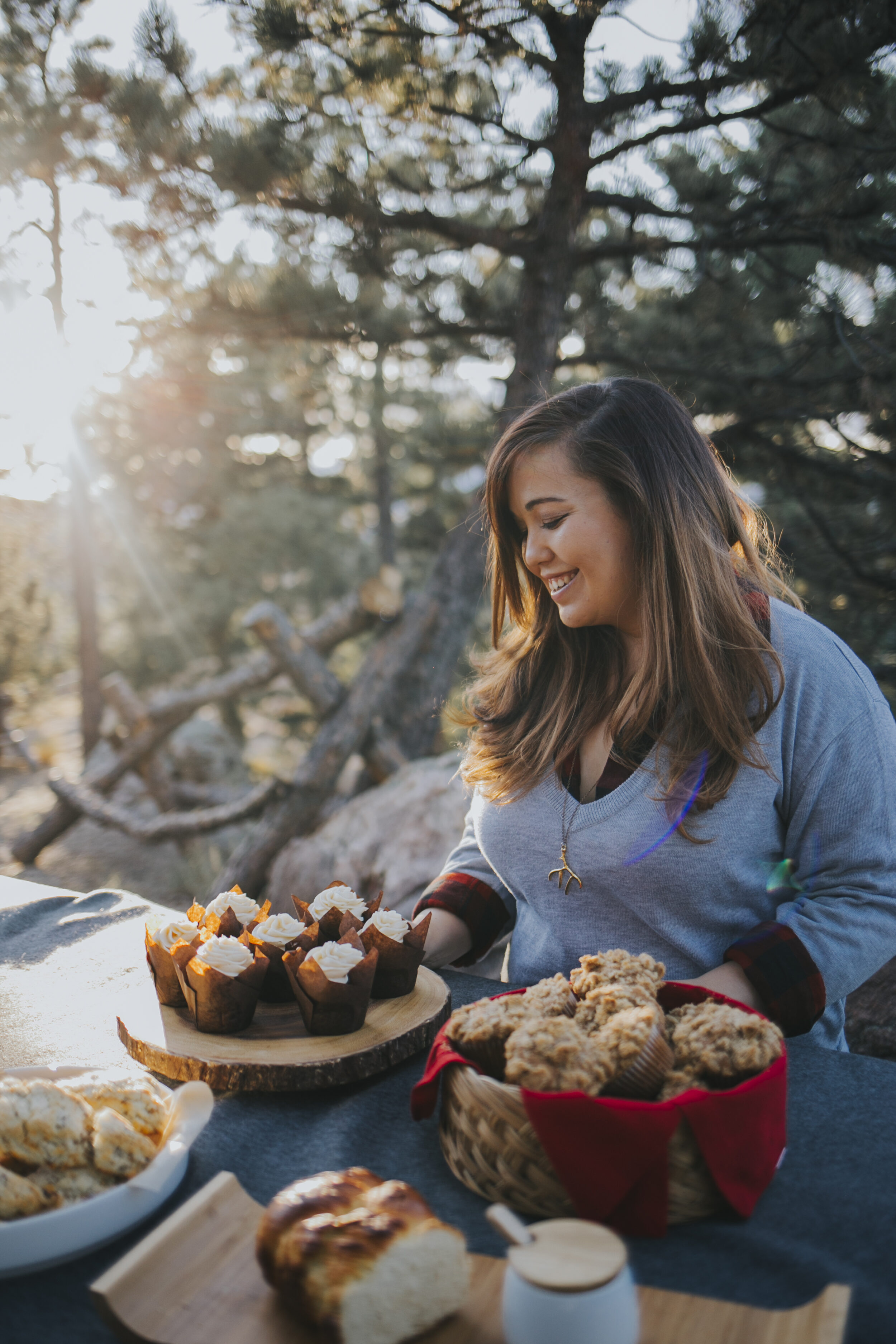 Hello and welcome! My name is Nicole, and Dough-eyed is a food blog for people who want to bake for their family and friends in high-altitude areas. Think of me as a friendly voice there with you in the kitchen, here to give you confidence when you're baking, and to help you with the struggles of baking at high-altitude. Come back every week for new recipes, tips, and advice on high-altitude baking!