Classic Lemon Layer Cake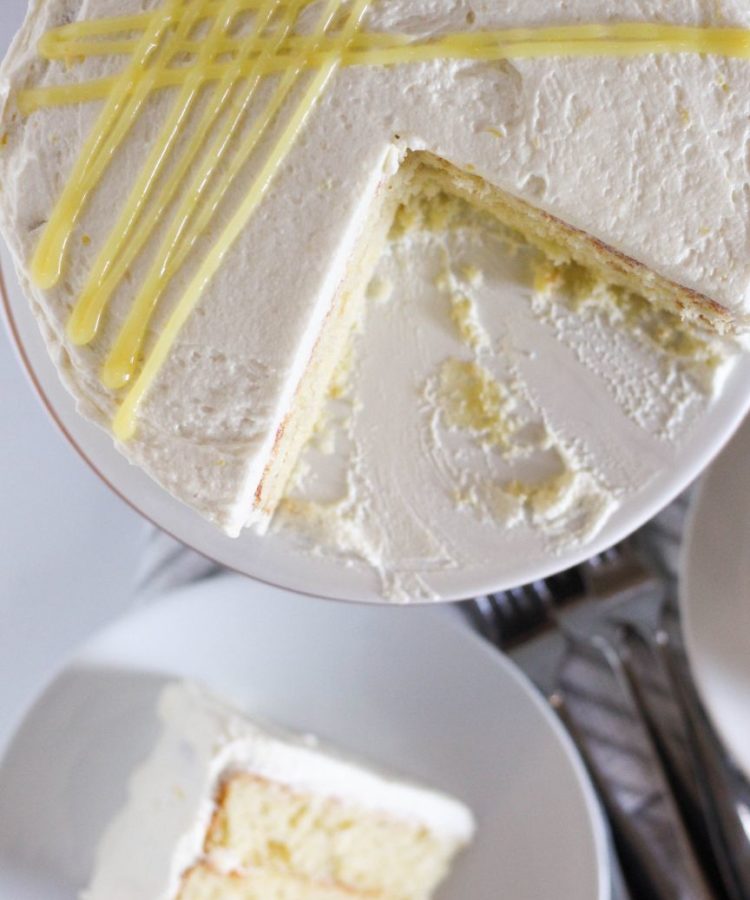 Hey guys! We're back in it for the week, but hopefully with cake, amirite?
Today I'm sharing a recipe for a classic lemon layer cake that I really love, and it's perfect for Spring!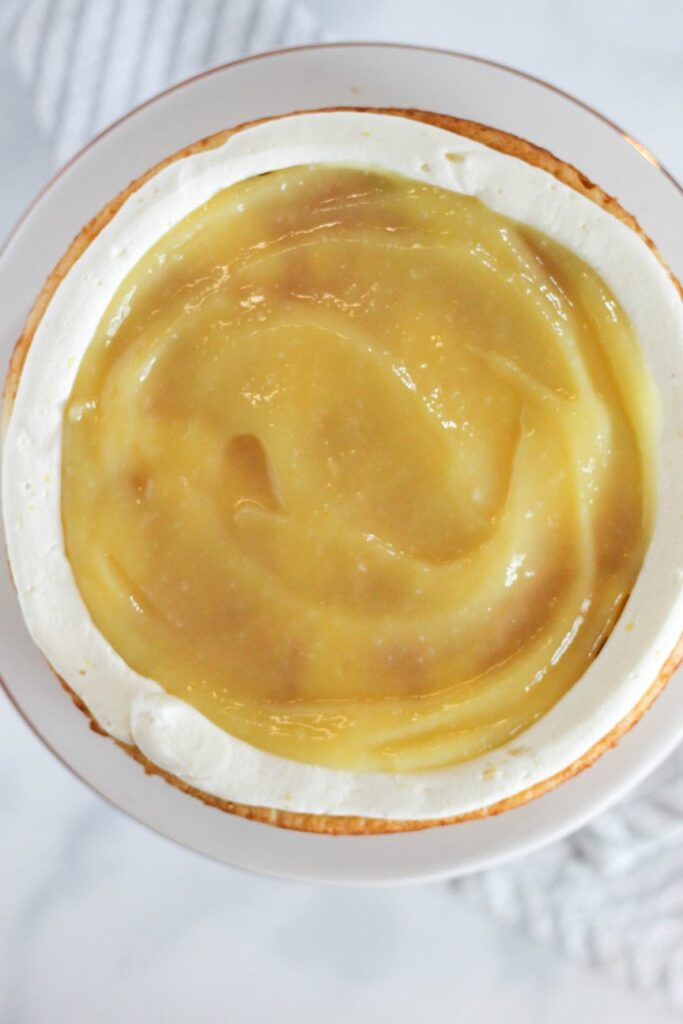 You guys may have seen me talking about ermine frosting a lot lately, and it's really my new favorite frosting. For one thing, on a pretty regular basis I forget to buy powdered sugar, which means no American buttercream. And I also don't always have all the eggs needed to make a Swiss meringue (although I do LOVE those!). Ermine solves all the problems you guys. It's a basic frosting, but kind of old fashioned and not as popular these days.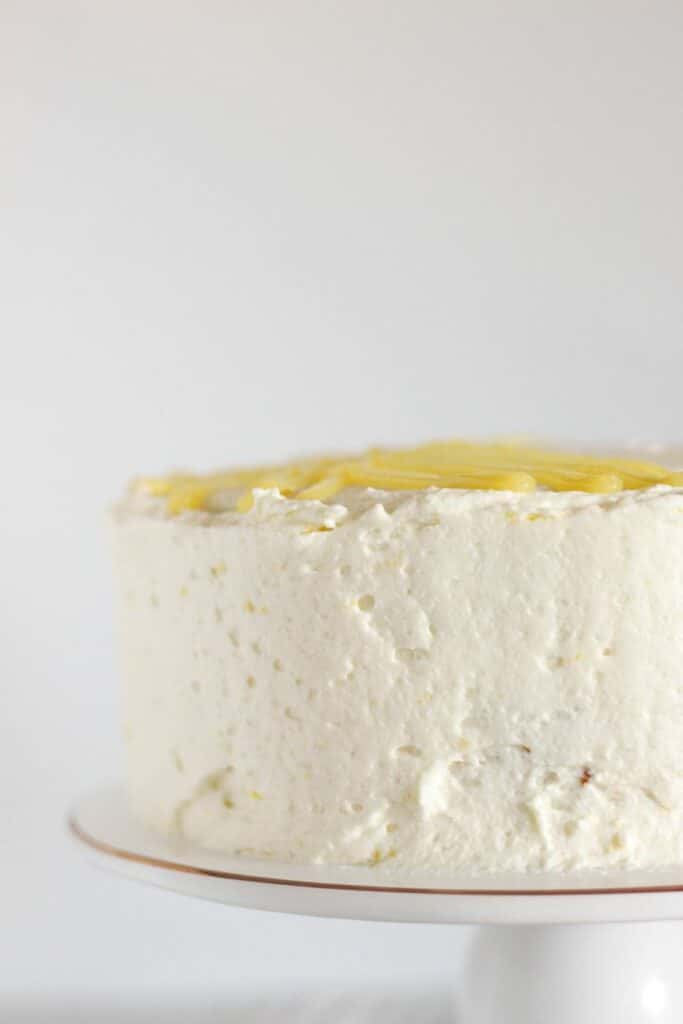 You start by cooking flour and milk to make a thick paste. This needs to cool completely, and I'm being serious here- if you don't let it cool completely, the frosting will not work! Meanwhile, you need to beat butter and sugar for a LONG time, be patient guys. You want the butter to have fully lightened through and through, and for the sugar to be mostly dissolved. This takes about 5-10 minutes of beating!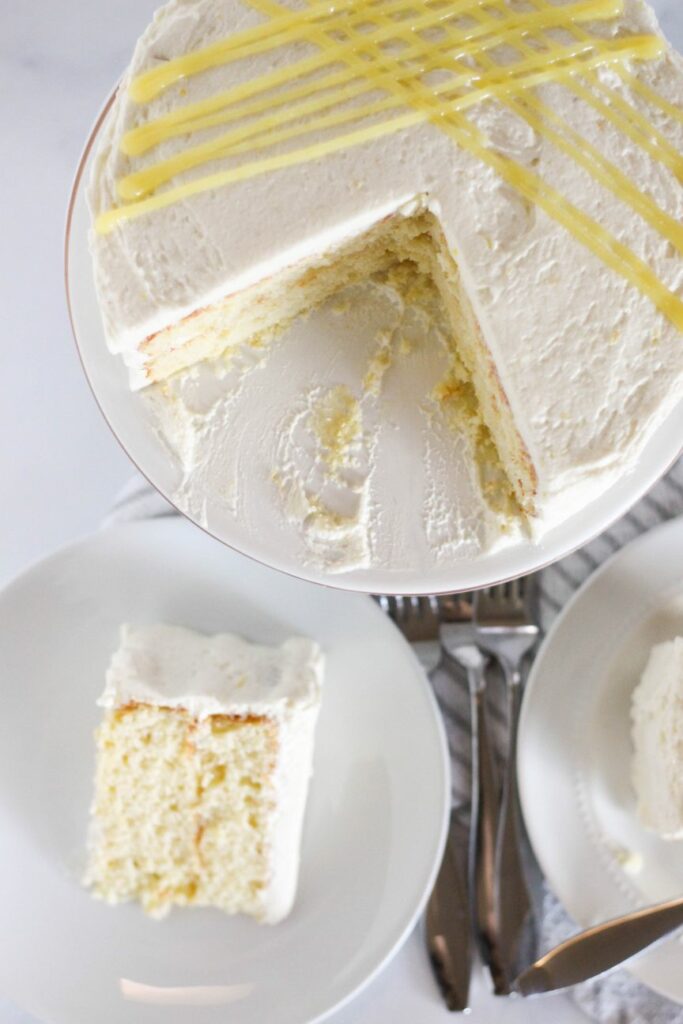 Then, you blend 'em together and beat the mixture for several minutes until it becomes very fluffy. This frosting is the texture of whipped cream somehow, but its lightly sweet! For the lemon version, we're putting a generous amount of lemon zest into the paste mixture!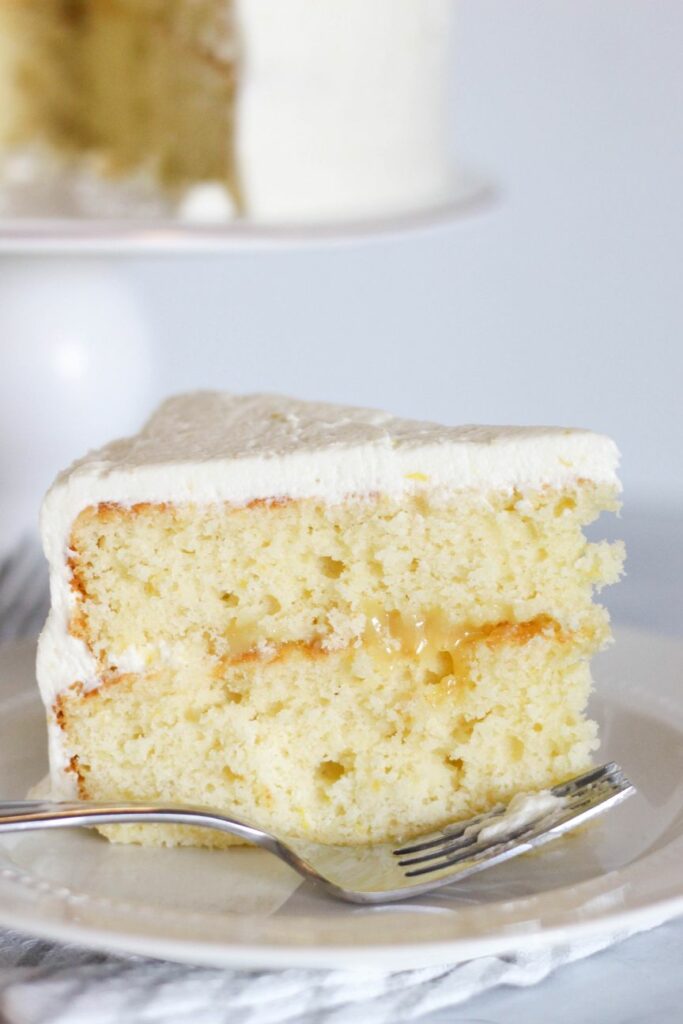 Fluffy lemon cakes are filled with a big glob of lemon curd- you can use homemade lemon curd or buy a jar for this cake!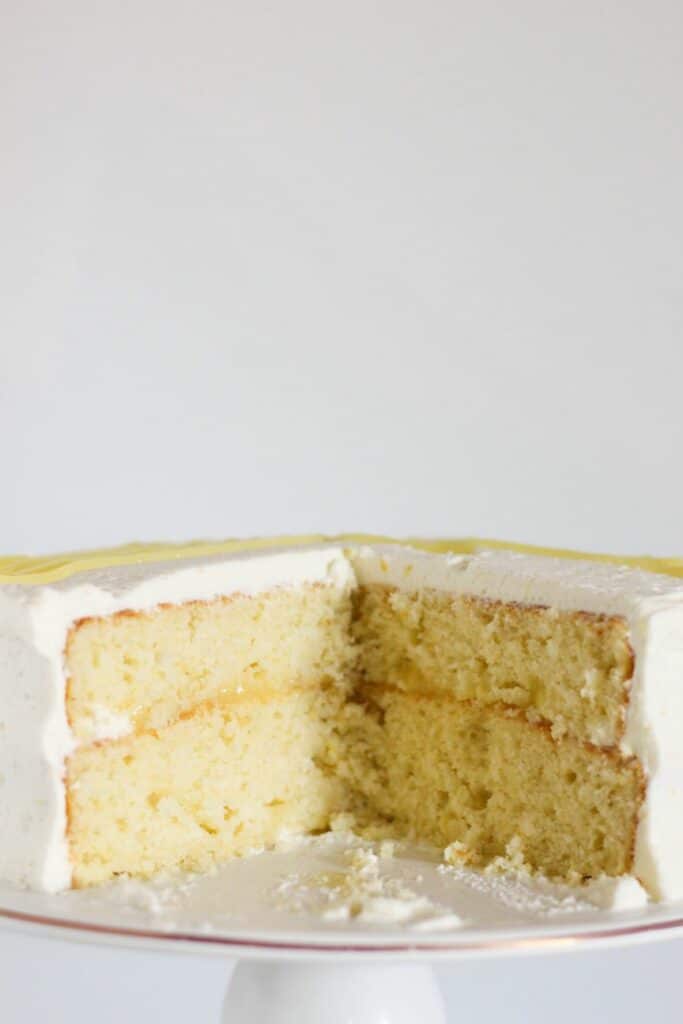 This time around I went for a classic two-layer 8-inch cake for this one. I think pretty much everyone should have 8-inch cake pans in their pantry, and it's got that classic look. It's super easy to put together, and it tastes fresh, bright, and lemony! Enjoy this one guys, you deserve it!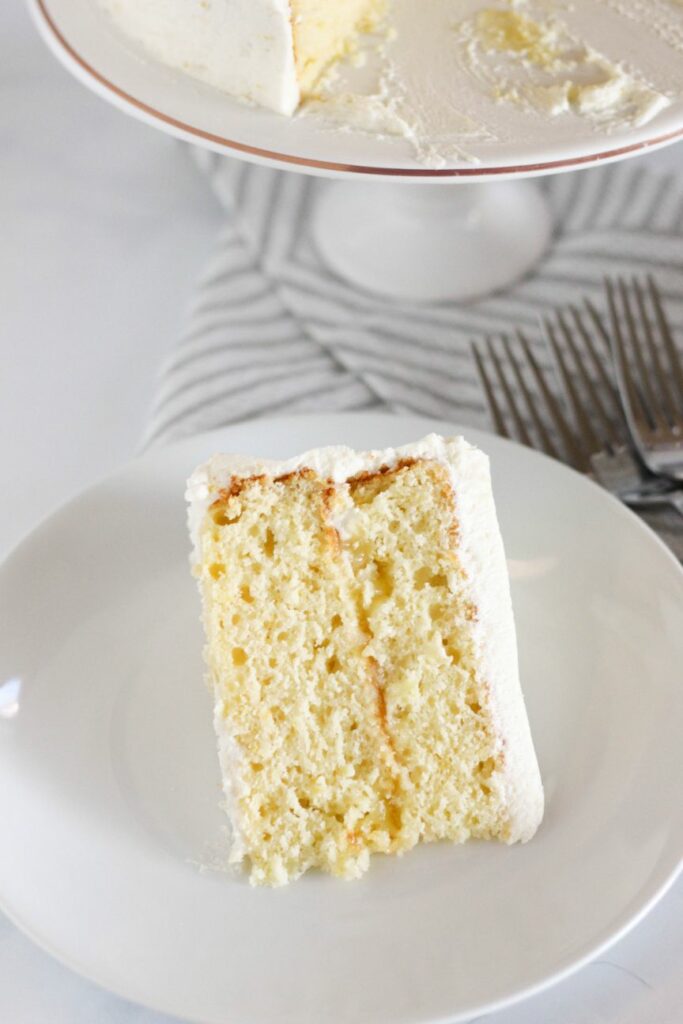 Classic Lemon Layer Cake
Ingredients
For the cakes:
1

cup

softened butter

1

cup

sugar

4

eggs

1/2

cup

sour cream

2 1/4

cup

flour

2 3/4

tsp.

baking powder

1 1/2

tsp.

salt

3

tbs.

lemon zest (from about 4-5 lemons)

2/3

cup

fresh lemon juice (from about 4-5 lemons)
For the frosting:
6

tbs.

flour

1

cup

milk

3

tbs.

lemon zest (from about 4-5 lemons)

1/4

tsp.

salt

1

cup

butter

1

cup

sugar

1/2

cup

lemon curd
Instructions
For the cakes:
Preheat your oven to 350 degrees and generously grease two 8-inch cake pans. Set aside.

In a large bowl, beat together the butter and sugar until fluffy. Add in the eggs, one at a time, beating between each addition. Then add the sour cream.

Add in the flour, baking powder, and salt, and beat until combined. The batter will be very thick. Slowly beat in the lemon juice and lemon zest, and beat until a smooth batter forms. Pour evenly into your cake pans, and bake for 20-25 minutes, or until a cake tester comes out clean. Cool completely before frosting.
For the frosting:
In a small saucepan, cook the flour, milk, salt, and lemon zest until a thick paste forms. You'll want to stir the mixture constantly while heating over medium heat. Remove from heat, and cool the mixture COMPLETELY before continuing.

In a large bowl or the bowl of a stand mixer, beat the butter and sugar for 5-10 minutes, or until the mixture is noticeably lighter in color, and the sugar has mostly dissolved.

Beat in the flour mixture, and beat until it becomes light and fluffy. It will separate during this process, just keep beating.

To frost the cake, place one cake on your plate, and pipe a ring of frosting around the edge to act as a barrier for the lemon curd. Spread the lemon curd in the middle of the cake evenly. Top with the second cake, and frost as desired. Enjoy!
Comments