Hey guys! Since we're deep in snow season where I live, it's a good time to break out something bright to cheer everyone up. This is a citrus tart that comes together to form something that is a little bit tart, and super delicious.
Let's get to it!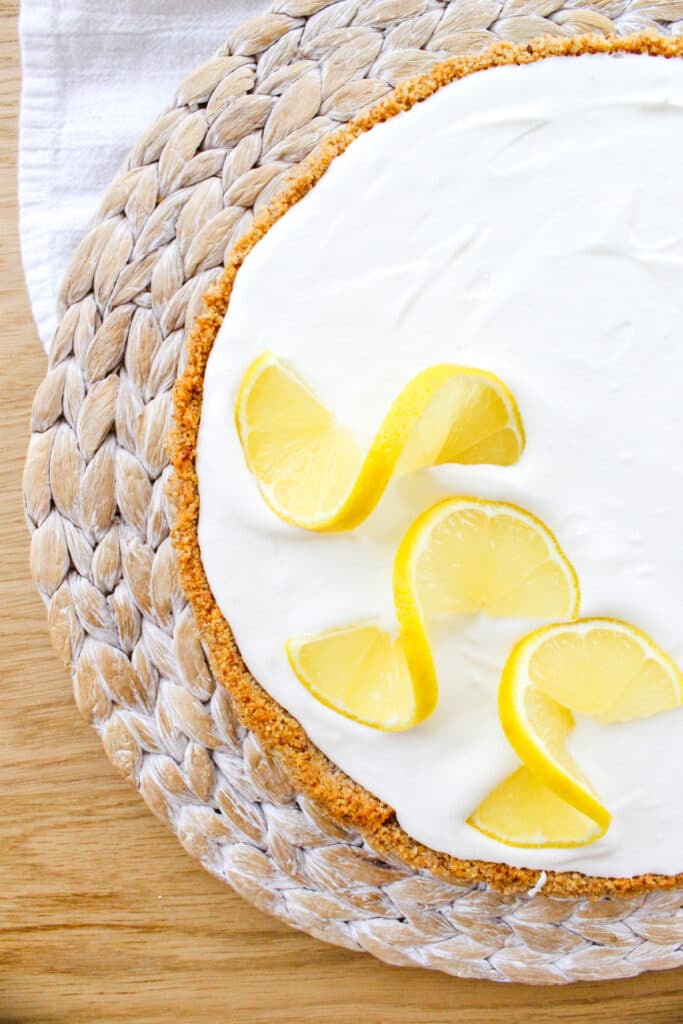 How to Make the Perfect Citrus Tart
I'm not a big fan of making tarts because they tend to feel like fussy desserts. To try to combat that, this recipe is using a crumb crust (instead of a pastry crust), and it uses sweetened condensed milk in the filling. This is an easy, shortcut way to achieve something really creamy.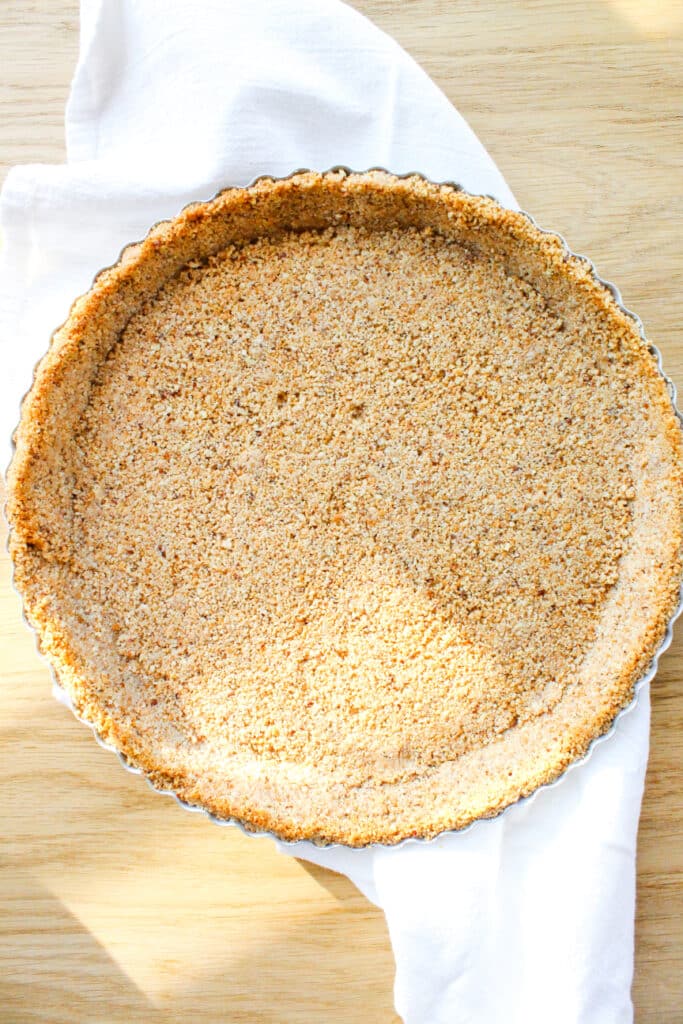 I'm using cookie crumbs and pecan crumbs in this crust. The pecans are optional, but I recommend using nuts here because it just makes everything a little toasty and extra yummy. You can use pecans, walnuts, even pistachios would be great here.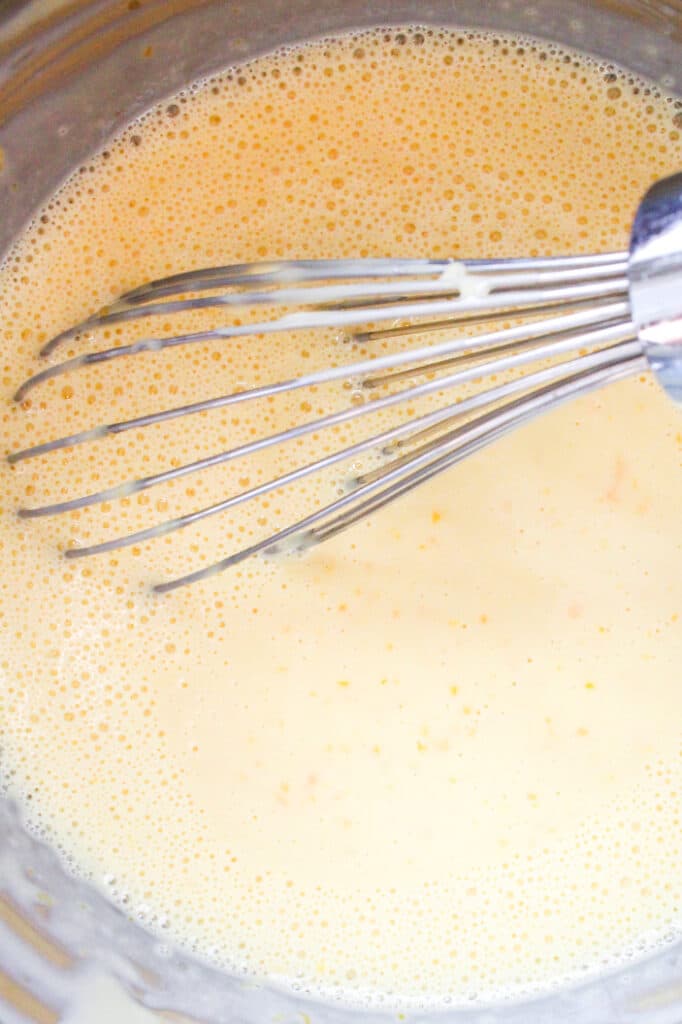 This is a citrus tart that is pretty orange forward, which means that you'll have something that is a little bit tart, but not exactly like a classic lemon bar. The use of multiple citrus fruits here gives you something light, bright, and complex!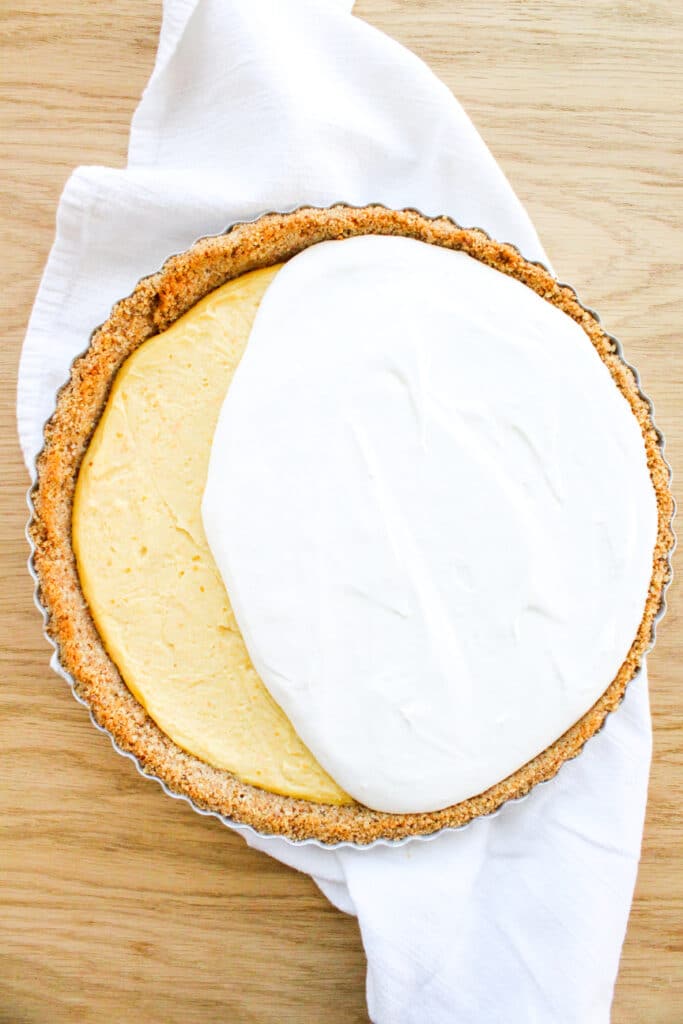 The filling for this recipe uses egg yolks and cornstarch to thicken it, which creates a bit of insurance that your custard will thicken. Take it slow, and cook the mixture while whisking constantly to avoid scrambling the eggs.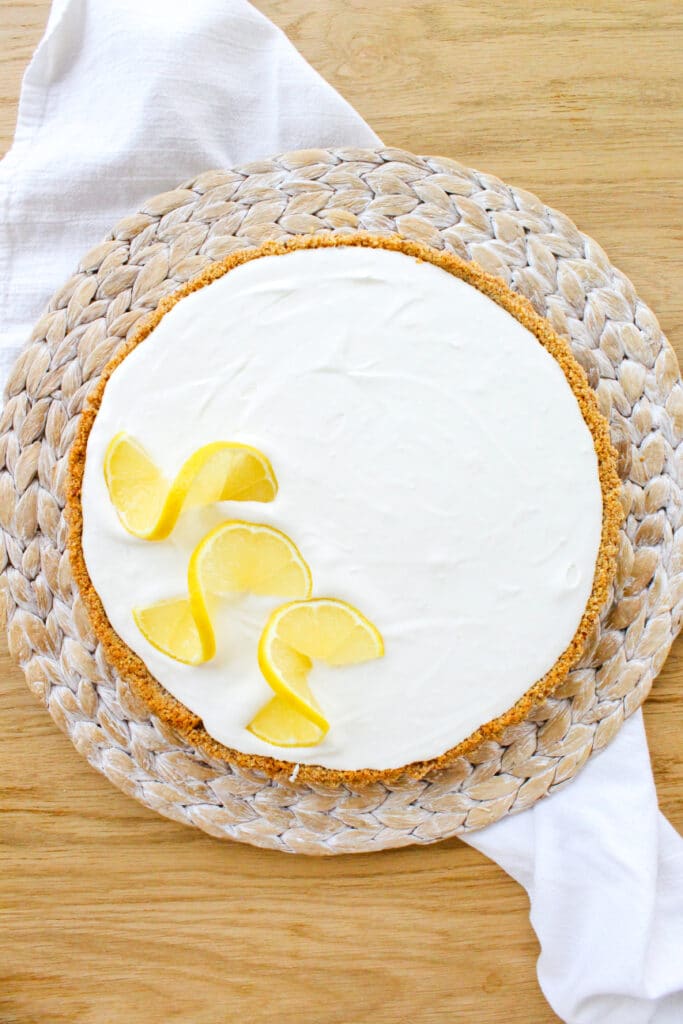 Once the custard has thickened, you can pour it directly into the cooled crust and then let the whole thing chill in the fridge for a few hours so everything becomes sliceable and set. Optionally, topping the tart with the sour cream whipped cream is SO yummy.
Tips & Tricks for the Best Citrus Tart
Here are all my tips for making the perfect tart the first time around!
Use any plain crumbly cookie you prefer here. Graham crackers are a good option, or really any plain and crisp cookie.
Do I have to use the pecans? No, the pecans in the crust are optional, but they give it a toasty, yummy flavor that I really love. You can sub in walnuts, pistachios, or any other nut, or leave it out entirely. Without the nuts, just add a few more cookies in before you crush them up.
Why does the crust need to be baked? The crust needs to set so that it stays crisp once it's filled, and so that it holds together when you slice it. You want to bake it until it becomes noticeably golden brown.
Can I use other citrus fruits instead of orange and lemon? Yes, you can sub in any mix of citrus fruit zest and juices that you prefer here as long as you keep the total amounts the same!
What if my filling gets lumpy? This means that the eggs have likely overcooked. Don't forget, however, that there are fruit zests in the filling so that will contribute to the texture. You can pour the filling through a fine mesh sieve to remove lumps if needed.
Don't skip the chilling time. The filling needs time to fully set and chill or it won't be sliceable, so don't skip this part!
Do I need to use the sour cream in the topping? The sour cream adds a slight tanginess that brings the tart together nicely, but it's optional. You can omit it entirely from the whipped cream if you prefer.
I'm at about 5,000 ft above sea level and I find that most people who live between about 3,000-7,000 ft above sea level do not need to make any adjustments to my recipes. That said, this particular recipe is not likely to be affected by higher altitudes.
Enjoy!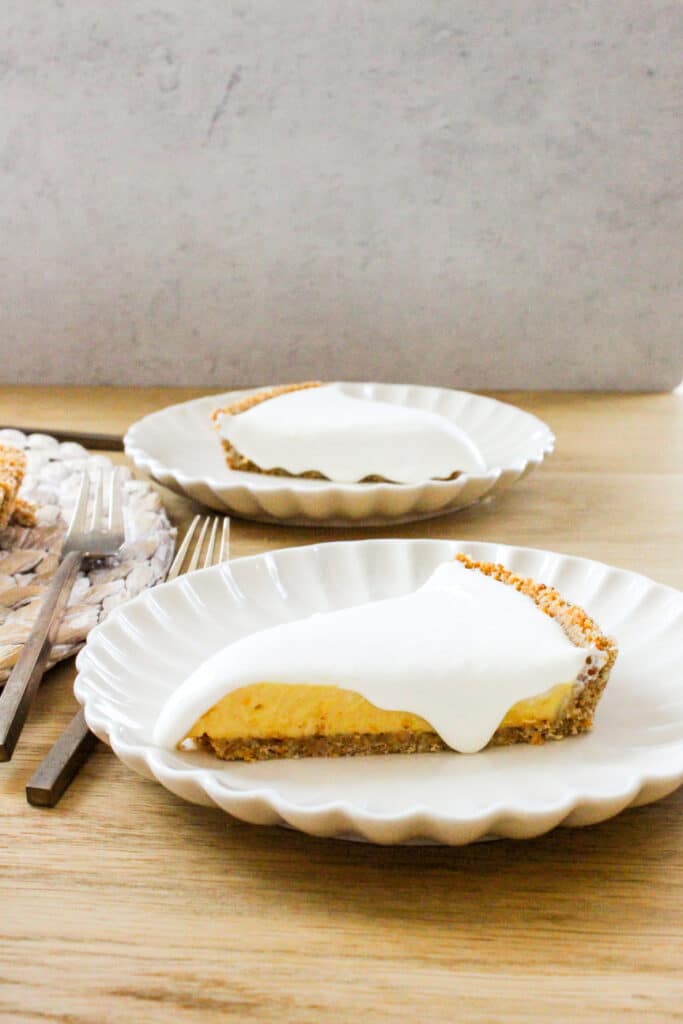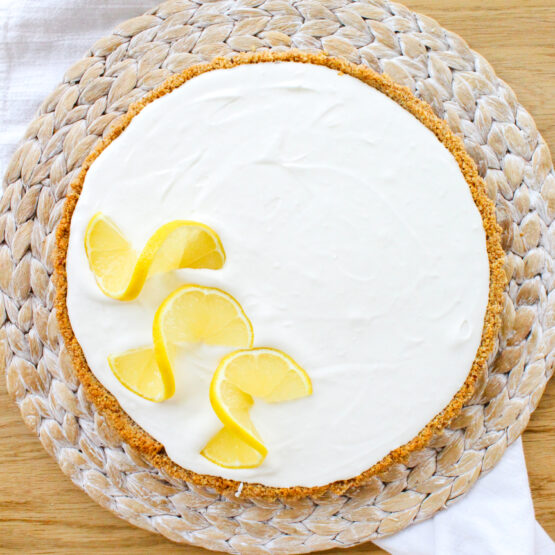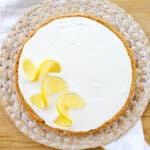 Citrus Tart
Ingredients
For the crust:
1 1/2

cups

vanilla wafer crumbs

from about 20 cookies

1/4

cup

pecans

1/8

tsp

salt

2

tbs

brown sugar

5

tbs

melted butter
For the filling:
1 14

oz.

can sweetened condensed milk

2

tsp.

lemon zest

from 2 lemons

2

tbs.

orange zest

from 1 orange

3/4

cup

fresh orange juice

from 2-3 large oranges

1/3

cup

fresh lemon juice

from 2-3 lemons

1/8

tsp.

salt

6

egg yolks

3

tbs.

cornstarch

2

tbs.

butter
For the topping:
1

cup

heavy cream

2

tbs.

sour cream

1

tbs.

sugar
Instructions
For the crust:
Pre-heat your oven to 375 degrees. In the bowl of a food processor, crush the vanilla wafer cookies and pecans until it becomes a fairly fine powder. Optionally, you can also add the cookies and pecans to a plastic bag and crush them using a rolling pin or the bottom of a skillet. In a large bowl, stir together the cookie and pecan crumbs, salt, brown sugar, and the melted butter until the mixture is well combined, and holds together when you press it in your hands.

Gently press the crust into a 10-inch tart pan so that it is evenly pressed throughout the pan and up the sides. Place the tart onto a baking sheet, and bake in your preheated oven for 15-18 minutes. The crust should be getting golden brown around the edges. Let the crust cool while you make the filling.
For the filling:
In a medium saucepan, whisk together your sweetened condensed milk, lemon zest, orange zest, orange juice, lemon juice, salt, egg yolks, and cornstarch until very smooth. Optionally, use an immersion blender to blend the mixture and make sure it is completely smooth.

Cook over low-medium heat, whisking constantly, until the mixture is thickened, about 8-10 minutes. Remove from the heat and whisk in the butter until everything is well incorporated. Pour the mixture into your prepared and baked crust, smoothing it out completely to fill. Place plastic wrap directly onto the filling and chill in the fridge for at least 2 hours before topping with whipped cream.
For the topping:
In a medium bowl, beat the heavy cream until it reaches soft peaks. Beat in the sour cream and sugar, and whip until you have soft-firm peaks. Spread the topping all over your chilled tart, and slice to serve. Enjoy!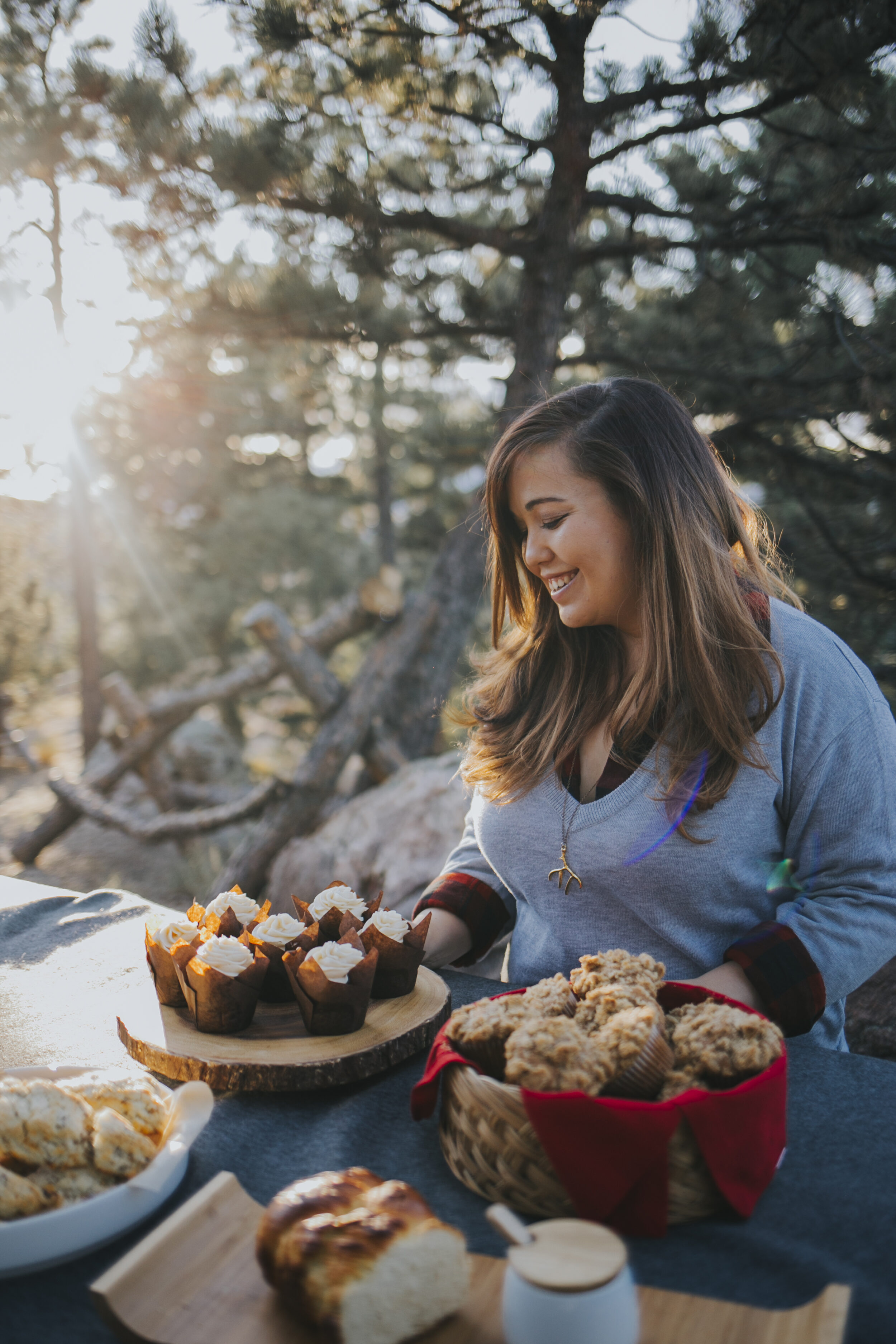 Hello and welcome! My name is Nicole, and Dough-eyed is a food blog for people who want to bake for their family and friends in high-altitude areas. Think of me as a friendly voice there with you in the kitchen, here to give you confidence when you're baking, and to help you with the struggles of baking at high-altitude. Come back every week for new recipes, tips, and advice on high-altitude baking!