Chocolate Chip Scones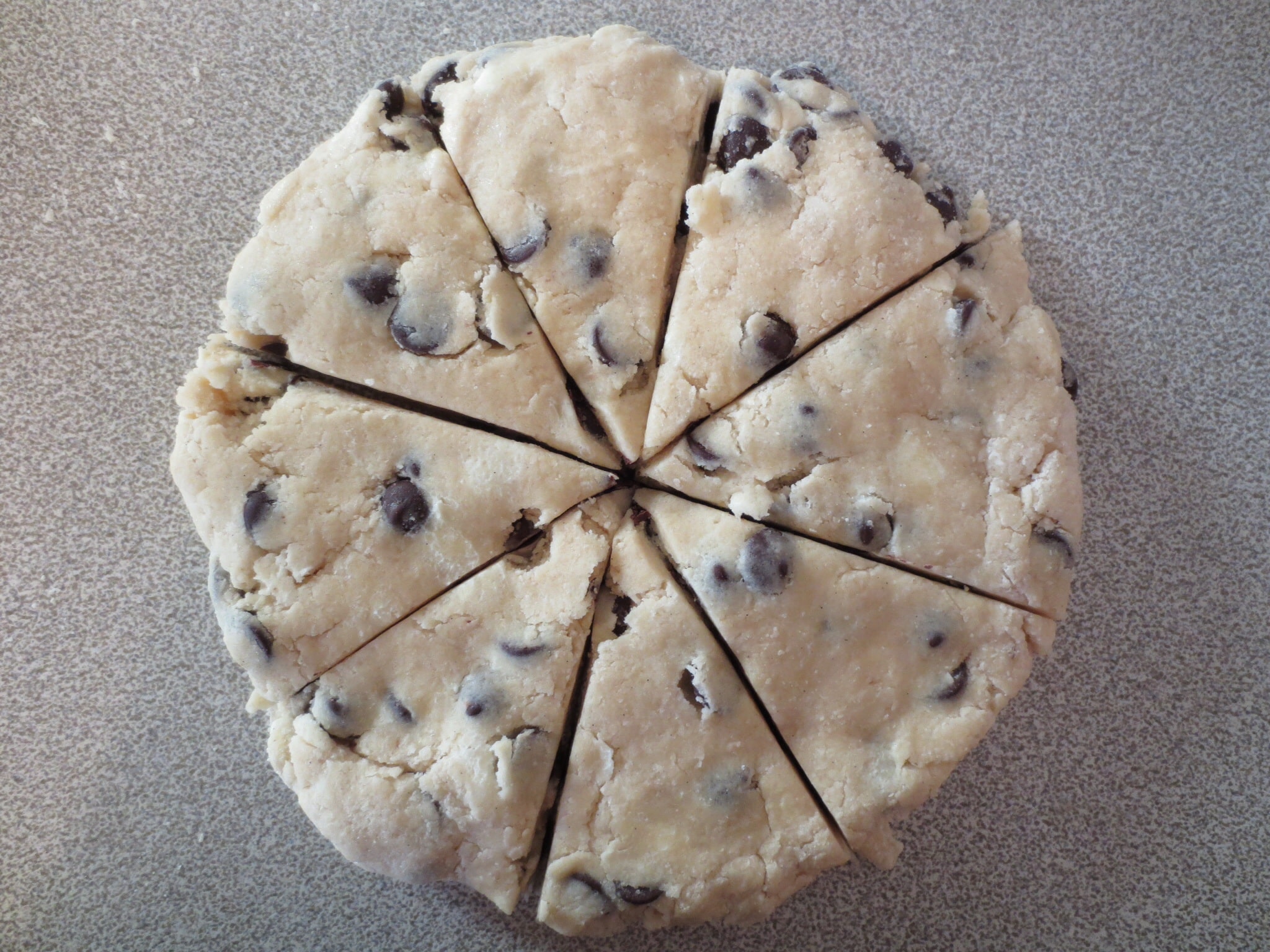 Scones. They basically make me feel classy in a hurry.
Don't you just feel like talking with proper grammar and drinking tea just at the thought of them? Well, they are super easy, and you can make them with anything; nuts, raisins, chocolate chips, fruit, anything that you have on hand.
I had a busy weekend, and I baked and cooked a ton. That's a great weekend in my book. The first time I tried to make these I actually did strawberry scones.
They were terrible. I we'd fresh strawberries and the moisture from them changed the texture of the whole thing. However, I think you could do small berries that don't require any chopping and that would work fine. I didn't have any, so I went with chocolate chips the second time around.
They also only make one pan, which means you don't have to stay at the oven for hours baking batch after batch. I love baking, but I still get a little annoyed after the third hour of baking cupcakes because I can only fit twelve in the oven at a time. Sometimes you just want something fast and delicious. This is it.
Great with coffee, great with milk, super easy to make. Not many dishes, pat them out so you don't even need a rolling pin, and these babies are done in like 30 minutes.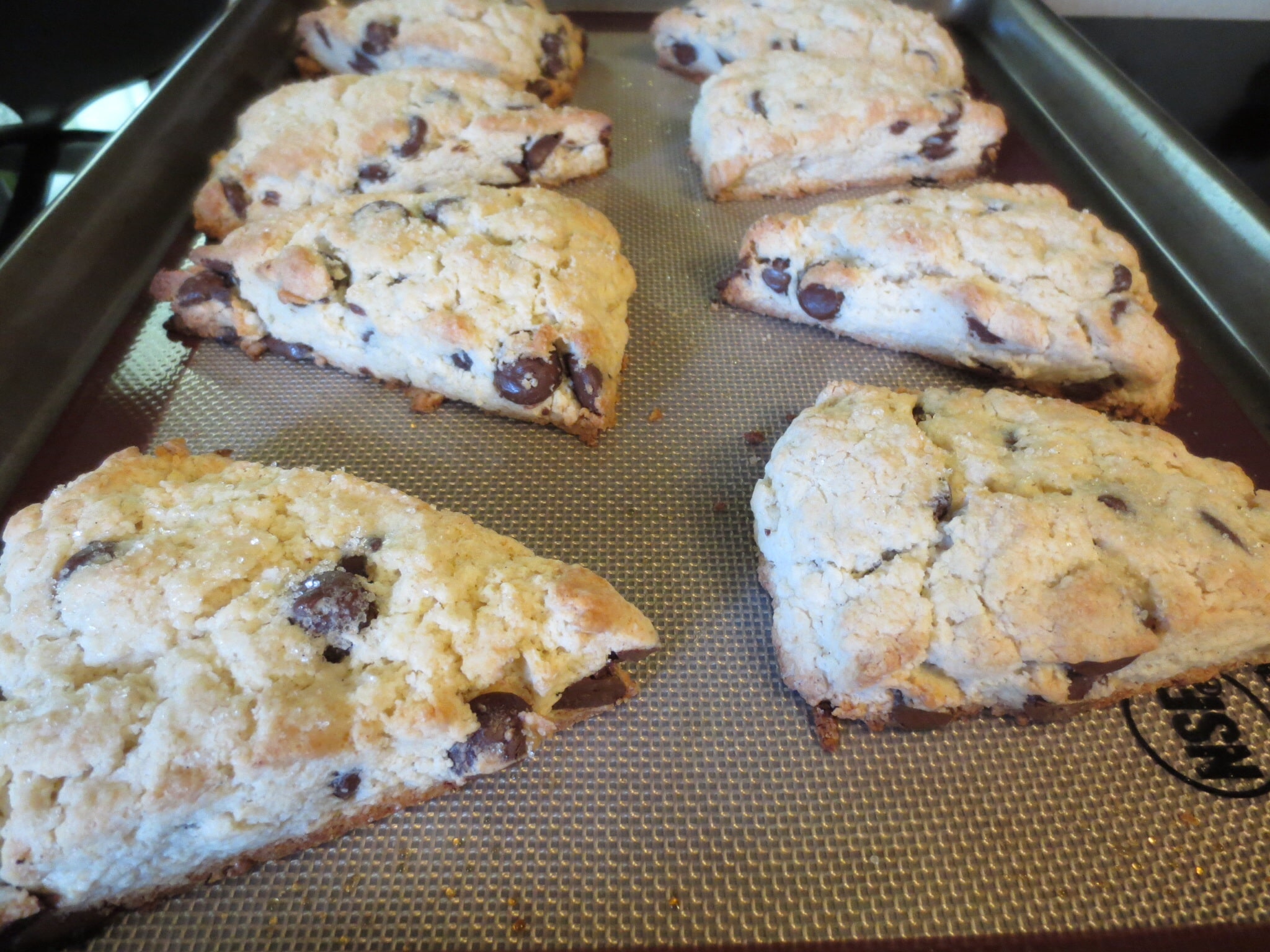 Ingredients
2 1/4 cups flour
1/2 cup sugar
1 tsp baking powder
1/4 tsp baking soda
Salt
1 stick very cold butter, cut into pieces
3/4 cup chocolate chips (or other add in)
1 egg
1/2 cup sour cream
Vanilla
Instructions
-In a bowl, whisk together flour, sugar, baking powder, baking soda, and salt.
-Using a pastry blender or even a fork, cut in the cold butter until mixture is crumbly. Then stir in chocolate chips
-In a small bowl. mix together the egg, sour cream, and vanilla until smooth. Add it into the flour mixture.
-Stir together until dough starts to form. It will be fairly crumbly. Dump it onto a flat surface, and form into a disk about a half inch thick.
-Cut into eighths. Place on a lined baking sheet, and bake at 400 degrees for 14-16 minutes, until golden.
-Before baking, you may add sanding sugar or an egg wash, but it is not needed.
https://www.dougheyed.com/chocolate-chip-scones/
Comments