Blackberry Lemon Bundt Cake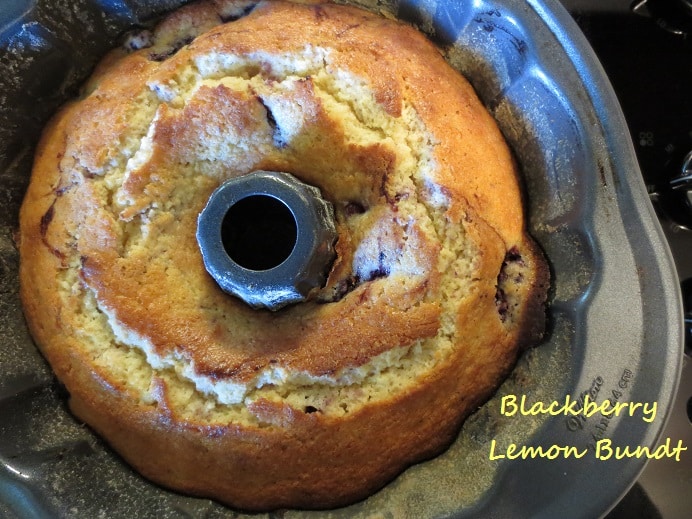 I really love bundt cake. It's so easy, plus it's all fancy lookin.
As it turns out, I also really love lemon. Lemon cake, lemon bars, lemonade, I'm all for it. So when I found a bag of frozen blackberries in my freezer, I knew they could be best friends with lemon.
During my first round of this cake, my bundt pan wasn't really working with me. I usually just use cooking spray on my pans cause it's really just easy, and everything is non-stick these days anyways. My pan did not agree with this notion. My pan thought it would teach me a lesson about tradition, and keep the top half of the cake right there in the pan.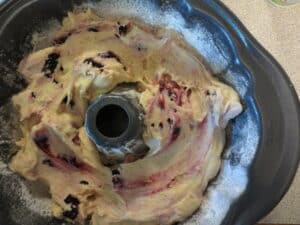 So this time around, I went ahead and buttered the whole thing and then floured it. Lucky me, this time when I pulled it out of the oven it was all ready to come right out in one piece, and actually fulfilled the whole fancy lookin thing we talked about earlier.
The cake itself isn't too sweet, so I went ahead and made some easy icing to go with it. The icing is actually super sweet, so you really don't need to make much. I just used 1/4 cup soft butter, about 1 cup powdered sugar, and a little milk to get it to a thick, scoop-able consistency. Enjoy!
Blackberry Lemon Bundt Cake
Ingredients
2 sticks soft butter
1 cup sugar
4 eggs
Vanilla
Zest of 1 lemon
Juice of 1 lemon
2 tbs. milk
1/2 cup flour
1 1/2 cups self-rising flour
2 cups whole frozen blackberries
Instructions
-Mix together everything except the blackberries. Yep, it's that easy.
-Fold in the blackberries with a spatula.
-Bake at 350 degrees for 55-65 minutes, or until a toothpick comes out clean.
https://www.dougheyed.com/blackberry-lemon-bundt-cake/
Comments