Cheddar Bacon Herb Biscuits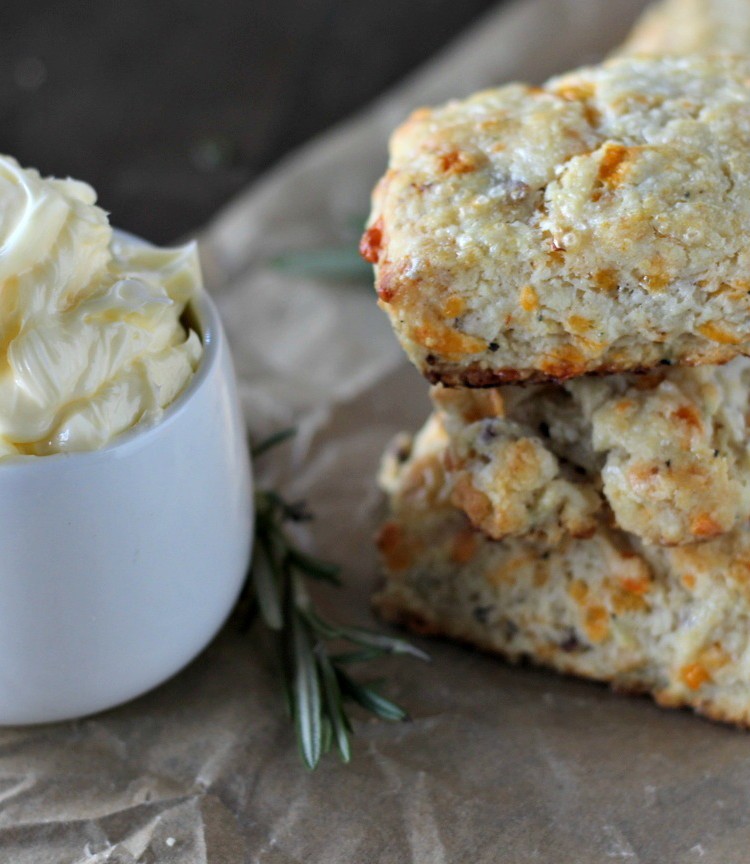 Today we're talking biscuits guys.
For me, biscuits are up there on the list of comfort foods, and I'm kind of a carb-o-holic. Biscuits and gravy is maybe my favorite breakfast meal, and guys, can you imagine THESE biscuits under your gravy??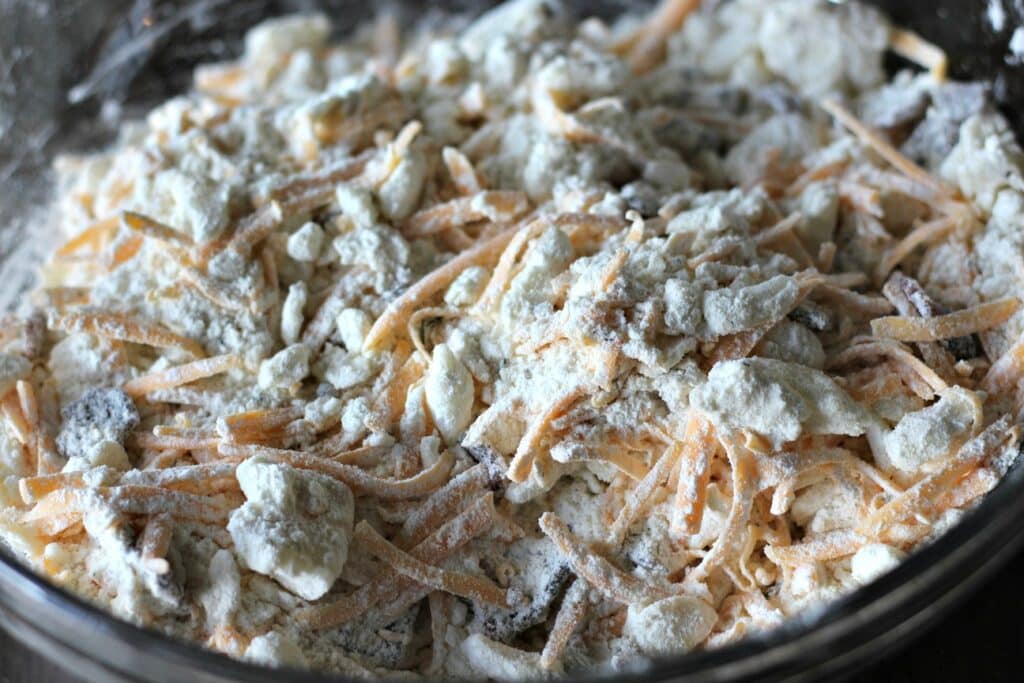 This version is loaded with sharp cheddar cheese, thyme, rosemary, and bacon. Could there really be anything better? Don't get me wrong, I love plain old classic biscuits, but these are crazy flavorful. I pulled them out of the oven and they barely lasted long enough for me to take pictures.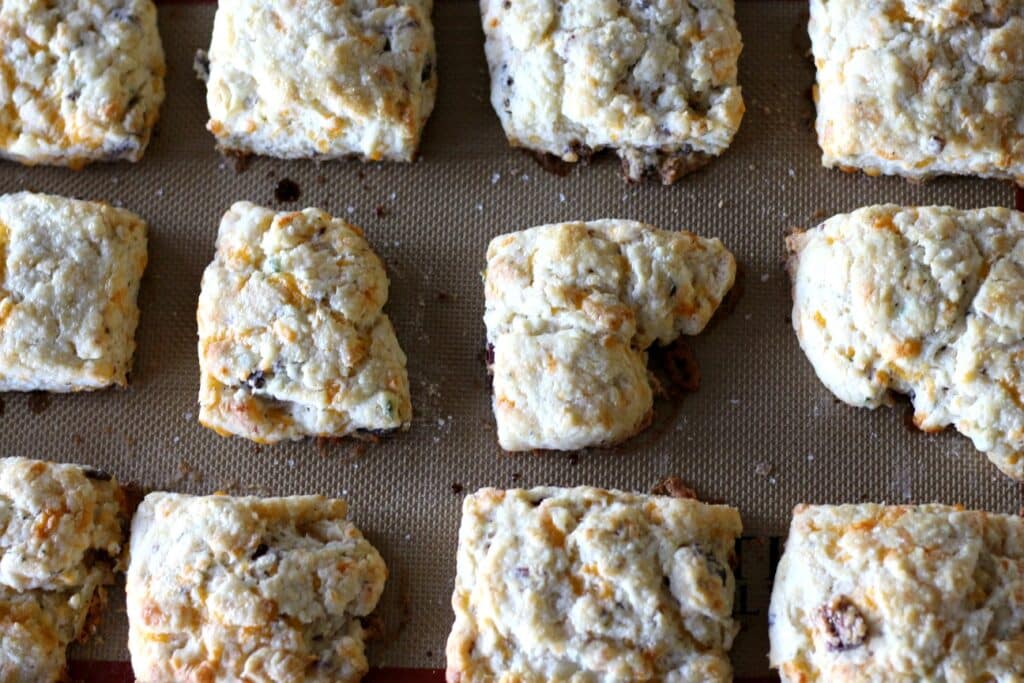 I used thyme and rosemary for mine, but you can really add any fresh herbs that you prefer in here. I also used traditional yellow cheddar cheese, mainly just for the color appeal, but if you've got white cheddar, that'll taste just as amazing!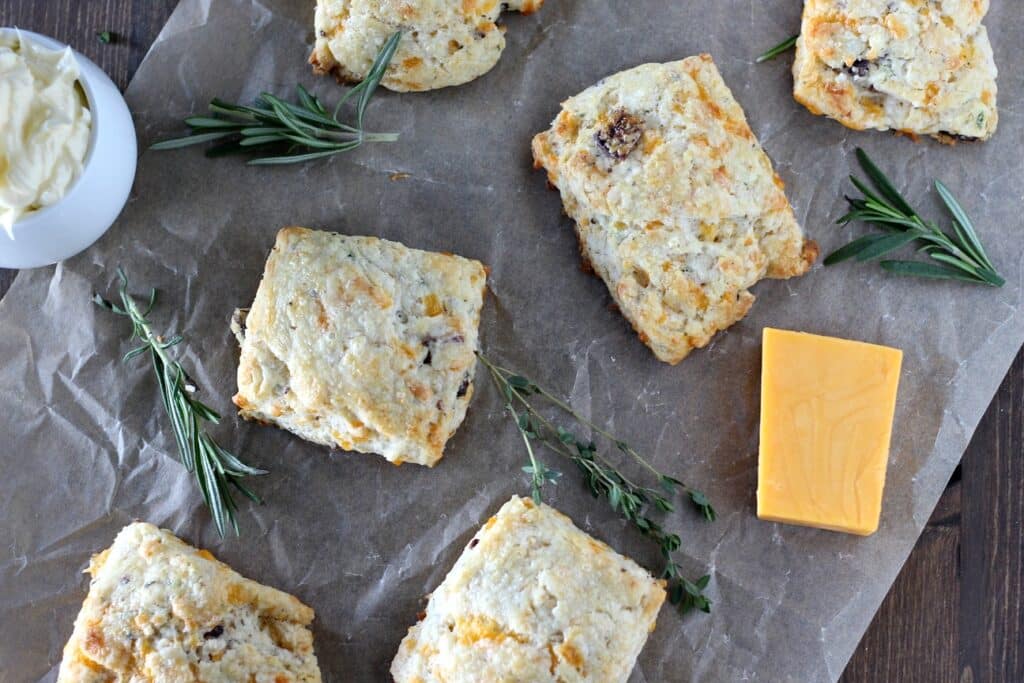 The key with biscuits is to avoid over-working them. Just keep it gentle, and don't worry about getting everything perfectly incorporated- that will make for a tough biscuit!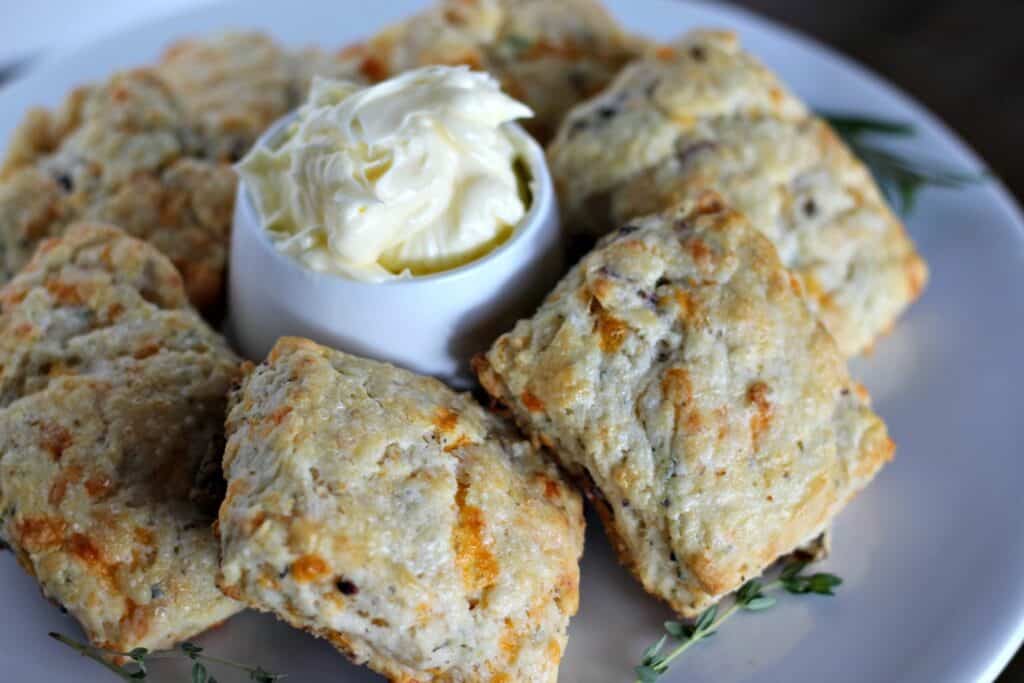 The cheese will caramelize a bit in the oven, and with some coarse sea salt on top, you can just eat these babies plain. I was going to serve them with some herb butter, but the herbs come out in a beautiful way already inside the biscuits, so it's totally not needed.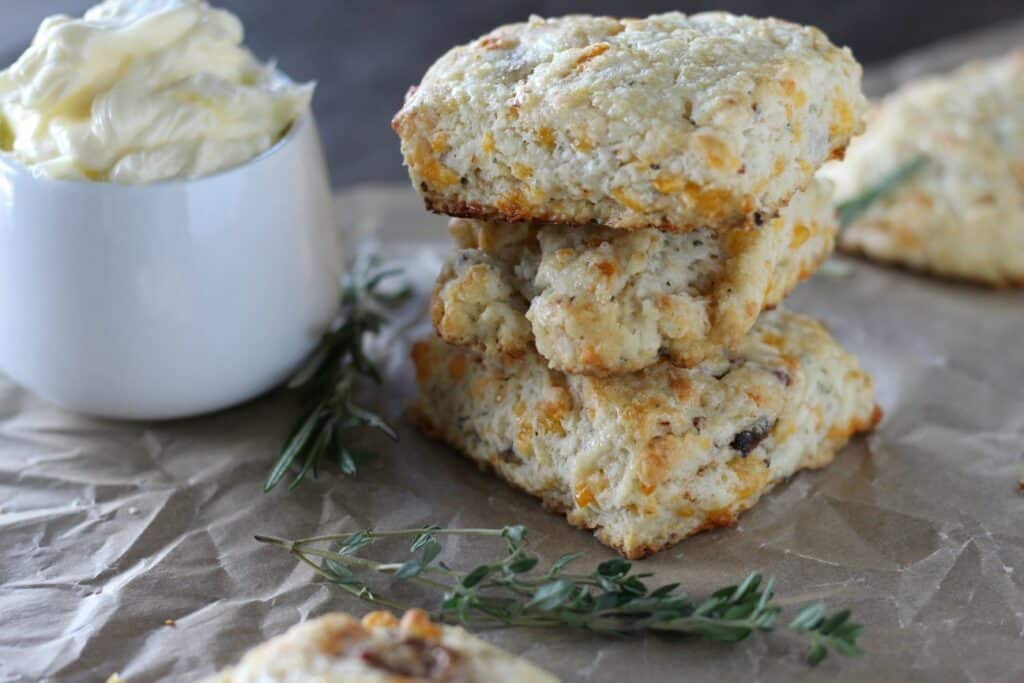 Enjoy!
Cheddar Bacon Herb Biscuits
Ingredients
2 cups flour, pus more for rolling
1 tbs. sugar
3 tsp. baking powder
1 tsp. salt
1/2 tsp. pepper
2 tsp. chopped fresh herbs
1/2 cup shortening
1 cup shredded cheddar cheese
2-3 tbs. crumbled bacon
3/4 cup buttermilk
Milk and coarse sea salt to top
Instructions
Preheat your oven to 400 degrees, and line a cookie sheet with parchment or a non-stick sheet.
In a large bowl, mix together the flour, sugar, baking powder, salt, pepper and herbs.
With a pastry blender or your hands, cut in the shortening until mixture is crumbly.
Stir in the cheese and bacon. Stir in the buttermilk until just combined.
Turn out the dough onto a floured surface. Pat the dough into a square about 1/2 inch thick.
Cut out the dough into 10-12 square biscuits, and place onto your cookie sheet.
Brush the tops with milk and sprinkle coarse sea salt over the top.
Bake for 13-15 minutes, or until the biscuits are golden brown on top!
https://www.dougheyed.com/cheddar-bacon-herb-biscuits/
Comments