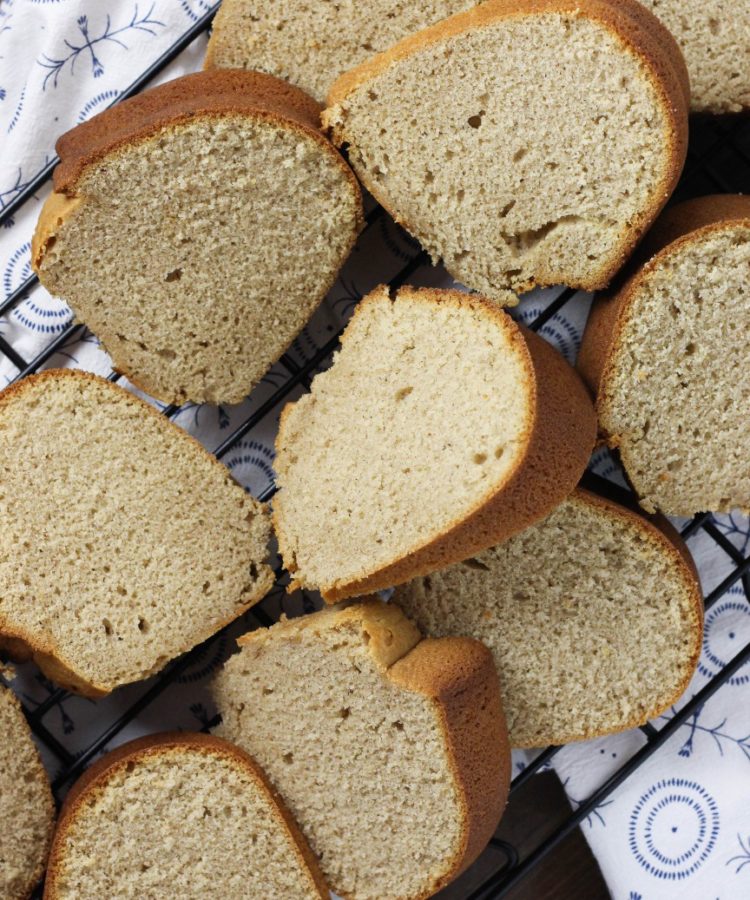 Happy Sunday! I hope you've had a wonderful weekend and you're ending it by winding down in the kitchen with some cake. Actually, I hope you wind down everyday that way, what a dream!
Today I've got something a little bit out of my typical recipe style, and it's really, really effective. I nearly never go for anything other than the traditional creaming method of making cake batter. For the most part, I think it's easiest, it works really well, and it's very reliable across many types of recipes.
However, if you've seen the recipe I posted for Perfect Pound Cake, it's a variation of the pound cake recipe in the CSU Fort Collins High Altitude Baking Book, and that's where this method comes in. It was very interesting to me in the first place, but the results are absolutely too perfect to resist.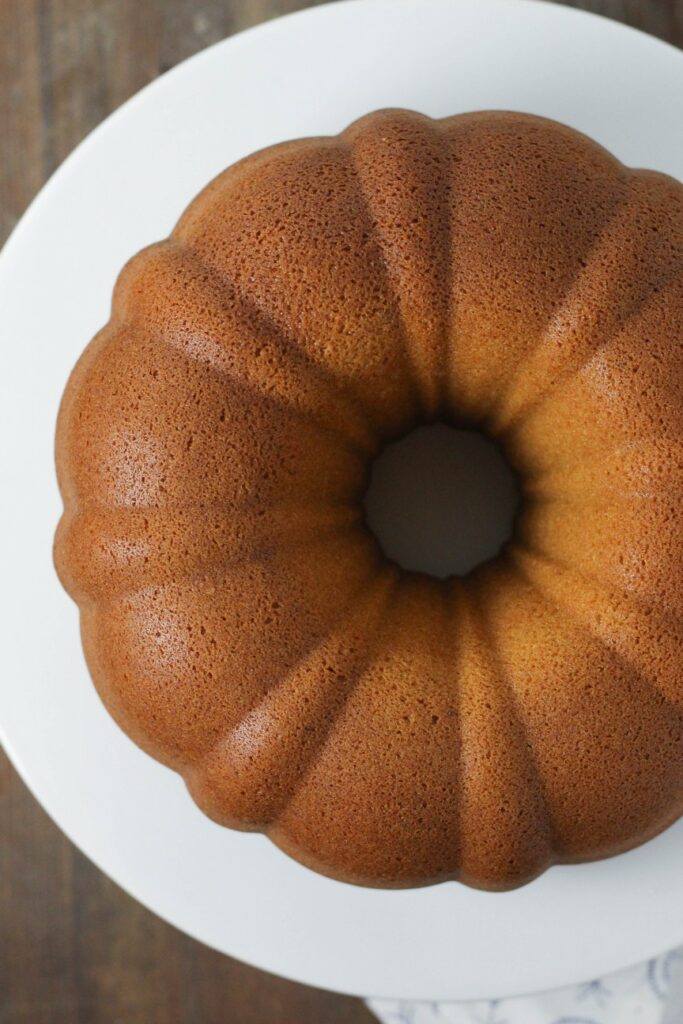 Basically, instead of beating together the butter and sugar, then eggs, and then dry ingredients, you start with the dry, including the sugar. Into the dry mix, you'll beat butter and eggs. At this stage, you have to mix a bit more than you normally would as well- you want to reach a very smooth batter, even though it will be quite thick at this point. Finally, you add in the additional milk, and continue to beat until you have a very silky, ribbony batter that truly bakes up to perfection.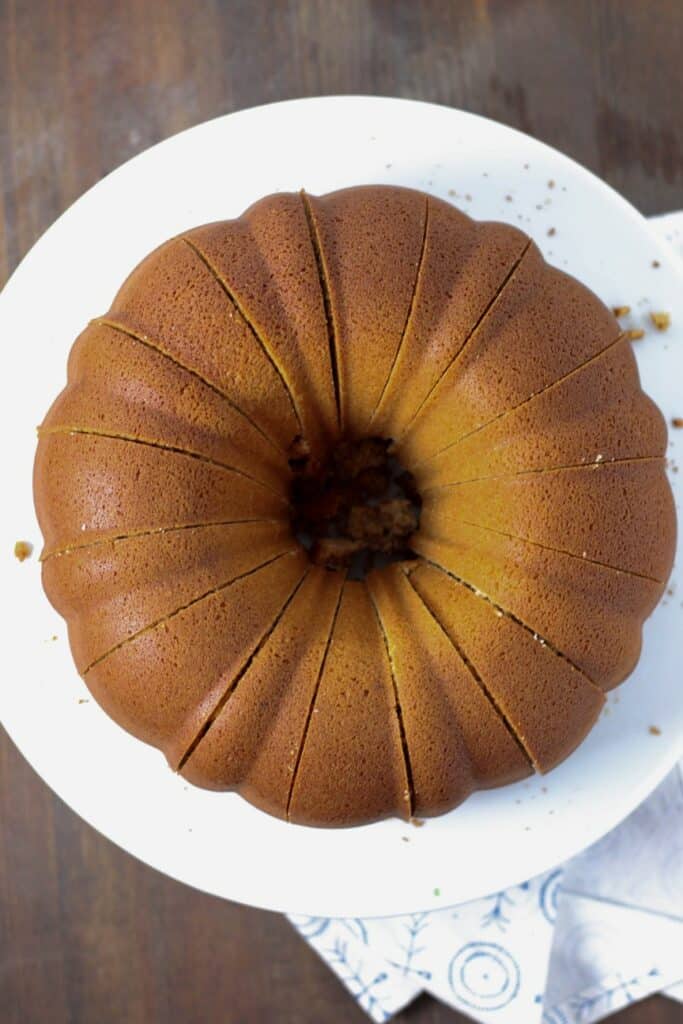 And anyways, I'm not adverse to change when it makes sense guys, and this cake really makes sense. What you end up with is the most reliable, close grained, dense, buttery pound cake you can make at high-altitude. It's the exact pound cake you've always tried to make guys.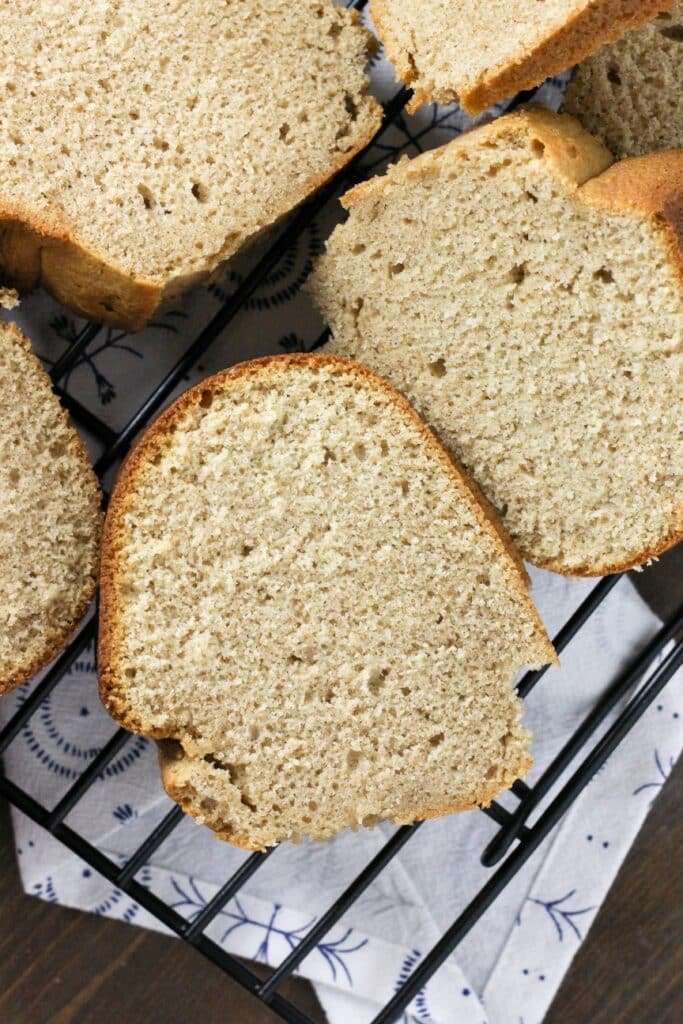 And so today I'm adding in the flavors of Chai tea. It creates this warm, spicy cake that brings you all the feels. It's simple, you don't need to ice it or top it with crumbs or creams, but instead it's the perfect breakfast cake, or cake for guests, or cake to simply snack on.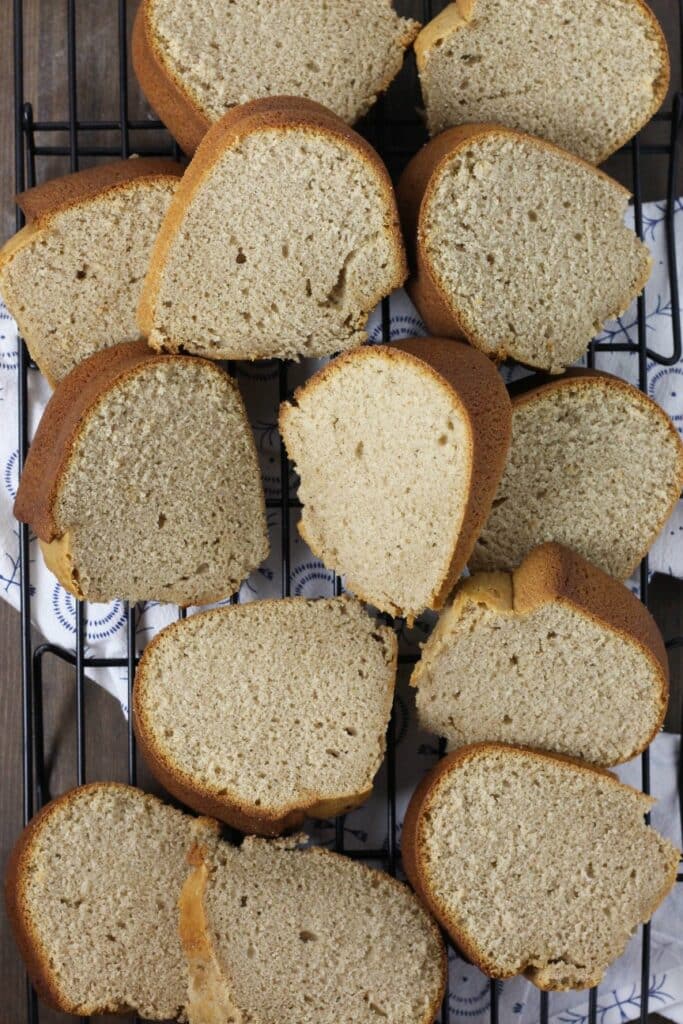 The addition of the Chai tea comes in several forms. First, we're steeping Chai tea bags into hot milk to really infuse the full traditional flavors. But to make sure the flavors really hit home, we're also adding additional cinnamon, allspice, and black pepper to the batter directly.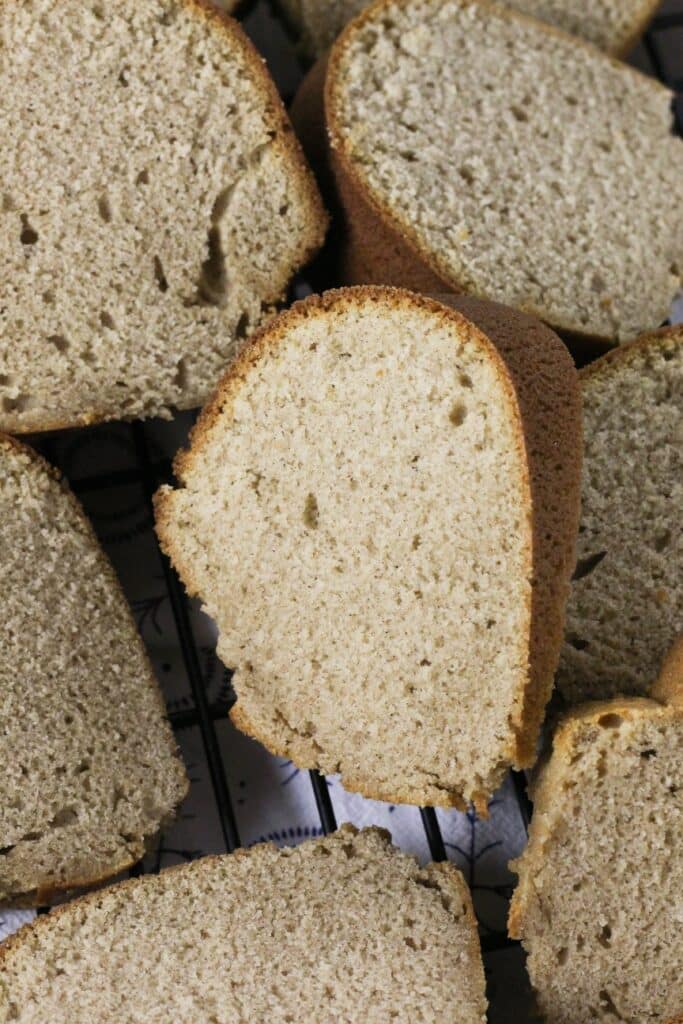 I hope you guys enjoy this one- pound cake has caused me a lot of heartache at high-altitude, so finding recipes that really work here is a wonderful gift! Happy baking!
Chai Spiced Pound Cake
Ingredients
3

cups

cake flour

1 3/4

cup

sugar

1

tsp.

baking powder

1 1/2

tsp.

salt

2

tsp.

cinnamon

1

tsp.

allspice

1/2

tsp.

black pepper

4

eggs (plus extra milk, see instructions)

3/4

cup

softened butter

3/4

cup

whole milk

4

bags

Chai tea

2

tsp.

vanilla extract
Instructions
Preheat your oven to 350 degrees, and generously grease a 10-cup bundt pan. Set aside.

In a large bowl, sift your cake flour, sugar, baking powder, salt, cinnamon, allspice, and black pepper. Set aside.

In a measuring cup, crack your 4 eggs, and add enough whole milk to make 1 cup total liquid in the cup. Add the egg mixture and the softened butter to the sifted dry ingredients. Beat with an electric mixer for several minutes. The batter should be thick, but very smooth at this point, which may take several minutes.

Heat the remaining milk in the microwave until very hot. Steep the 4 Chai tea bags in the hot milk for 5-10 minutes, or until the milk has changed in color and has a strong scent of the tea. Let the milk cool until just warm.

Slowly add the milk into the batter and beat for several minutes. The batter should be very silky and should ribbon off the beater when you lift it.

Pour the batter into your prepared cake pan. Bake for 50-55 minutes, or until a cake tester comes out clean. Cool for 15-20 minutes before inverting the cake onto a wire rack to cool. Enjoy!