Easy Fruit Turnovers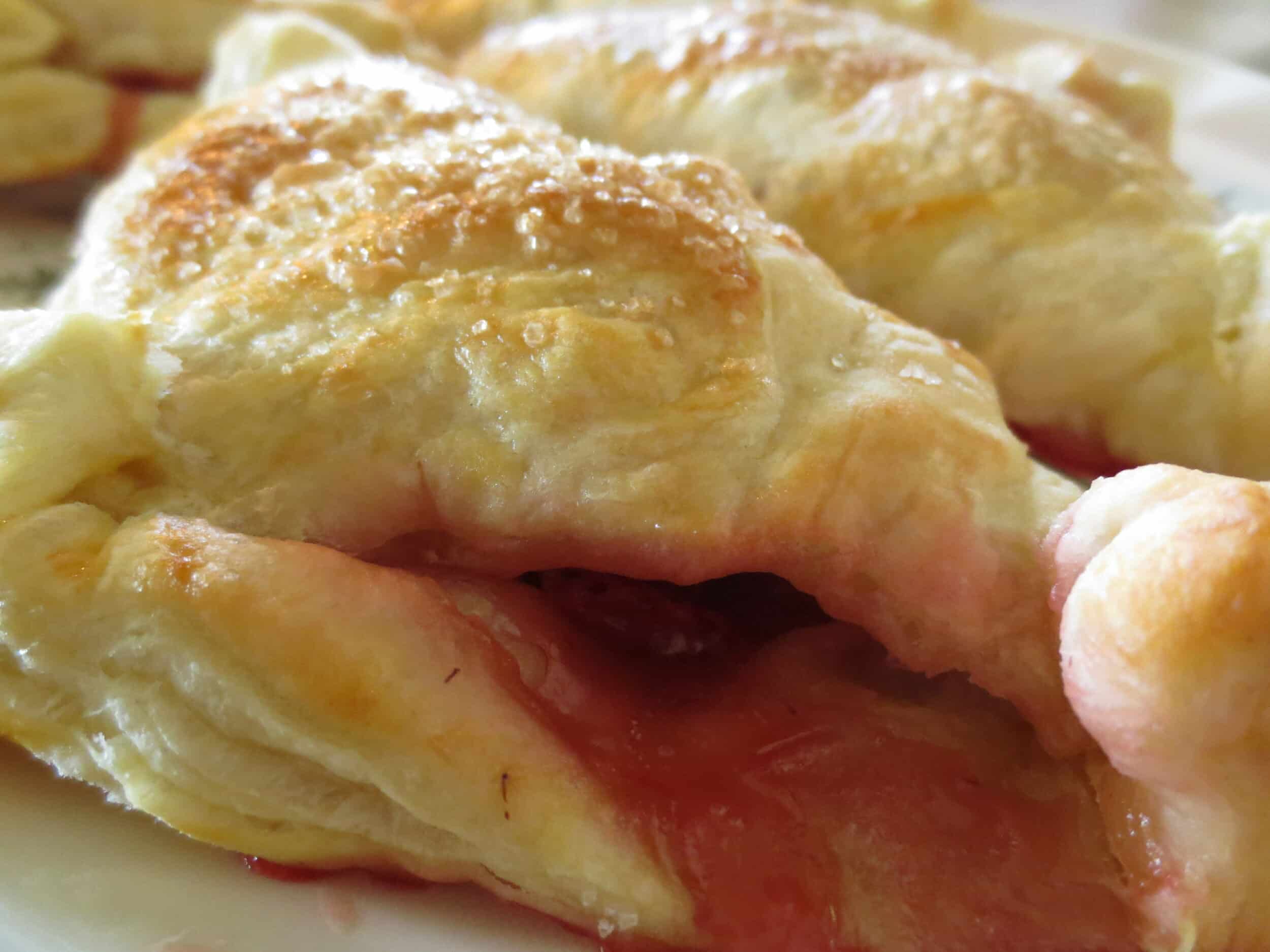 I really do make most things from scratch when it comes to what I put up on this blog, but on a regular day, I'm all for pre-made pie crust and canned biscuits. Why not take a couple short cuts in the kitchen when you really, really need a sugar fix but don't have all day? I do it all the time.
I've also been known to buy the occasional six or seven boxes of already-baked goods from the grocery store. I don't judge.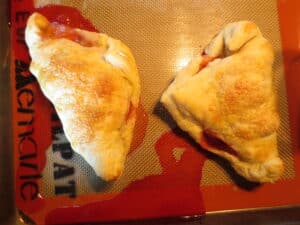 If you're looking for easy baking, these turnovers are perfect. You can really do any type of fruit you'd like in them, and they just use frozen puff pastry, which is so good that you should really just always have a box in the fridge. These are super fast, a little messy, but they taste fantastic. Plus, who doesn't love a good-lookin rustic pastry?
I made two flavors for this go-around; apple and strawberry. I'm not a huge fan of apple desserts, but everyone else is, so I figured we'd do it both ways. I do recommend using fresh fruit because it stands up better to baking. I see these turnovers as a bit breakfasty, because everyone loves pastry with coffee, right? Anyways, you won't have to run to your local coffee shop for this one, and it's impressive enough to make for guests.
Enjoy!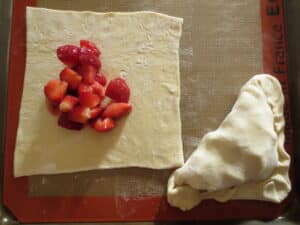 Ingredients
2 cups chopped fruit
2 tbs. granulated sugar
1 tsp. cornstarch
1 box puff pastry
1 egg, beaten
2 tbs. raw sugar
Instructions
Mix together your chopped fruit with the granulated sugar and cornstarch. Sugar will bring out the juices, and the cornstarch will keep everything thick.
Unfold each sheet of puff pastry, cut into fourths.
Roll out each fourth to be a bit thinner and larger.
Place on a prepared baking sheet.
Divide filling evenly onto each piece of pastry, then fold over into triangles and pinch together to seal.
Brush tops with beaten egg, and sprinkle raw sugar over the tops.
Bake at 350 degrees for 15-20 minutes, until pastry is golden and crispy.
https://www.dougheyed.com/easy-fruit-turnovers/
Comments