Barbecue sauce.
Making it yourself is pretty awesome. It's super easy to do, and you'll be able to adjust how sweet or spicy your brew is, it's very flexible. I've always been intimidated my making sauces and homemade condiments, but lately I've gotten more into it- DIY-ing your sauces allows you to pull in flavors that you've loved from different dishes.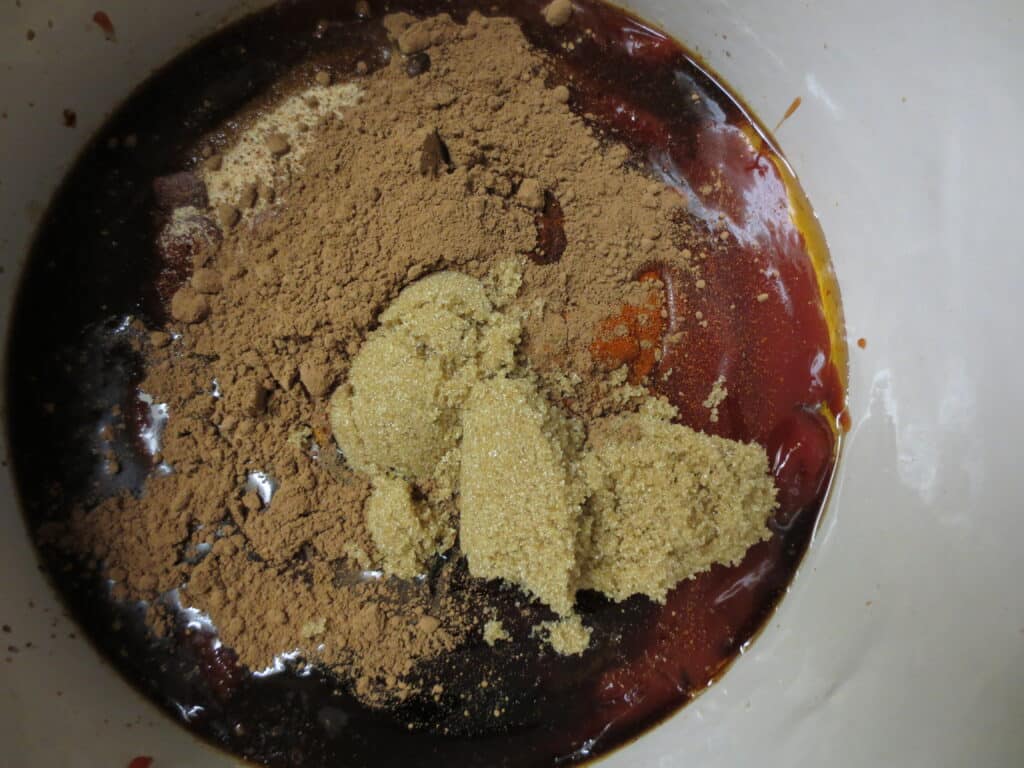 I'll be honest though, barbecue food is not my favorite. There's something about the messiness of it that isn't too appealing to me. That being said, I love a good dipping sauce for fries and chicken, or to throw on a burger.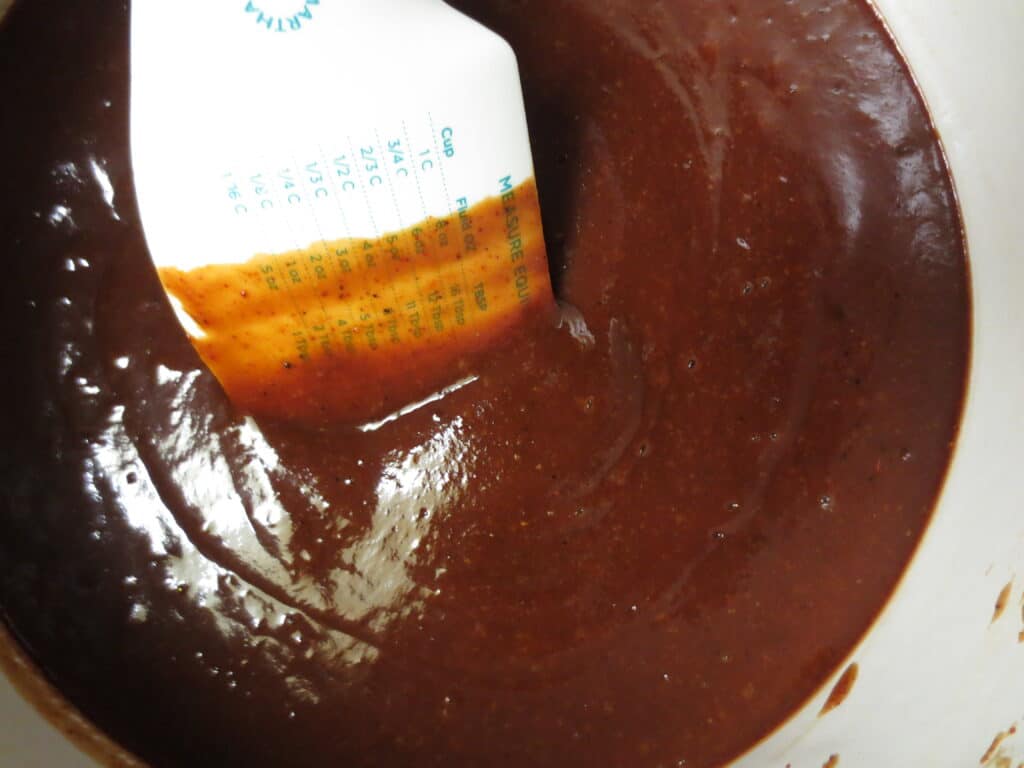 This particular version of bbq sauce is sweet at first, and you get a kick of heat at the end that I think is perfect. It's savory, not too spicy, and it's certainly going to stand out in any dish. Since there's so much dried chili in the recipe, (this helps to thicken as well as spice) I decided to add a little bit of cocoa powder to cut through some of the spice. It doesn't taste like chocolate at all, but it helps tone down the spice. I actually saw the idea on a Bobby Flay recipe, but his was more centered around a chocolate flavor.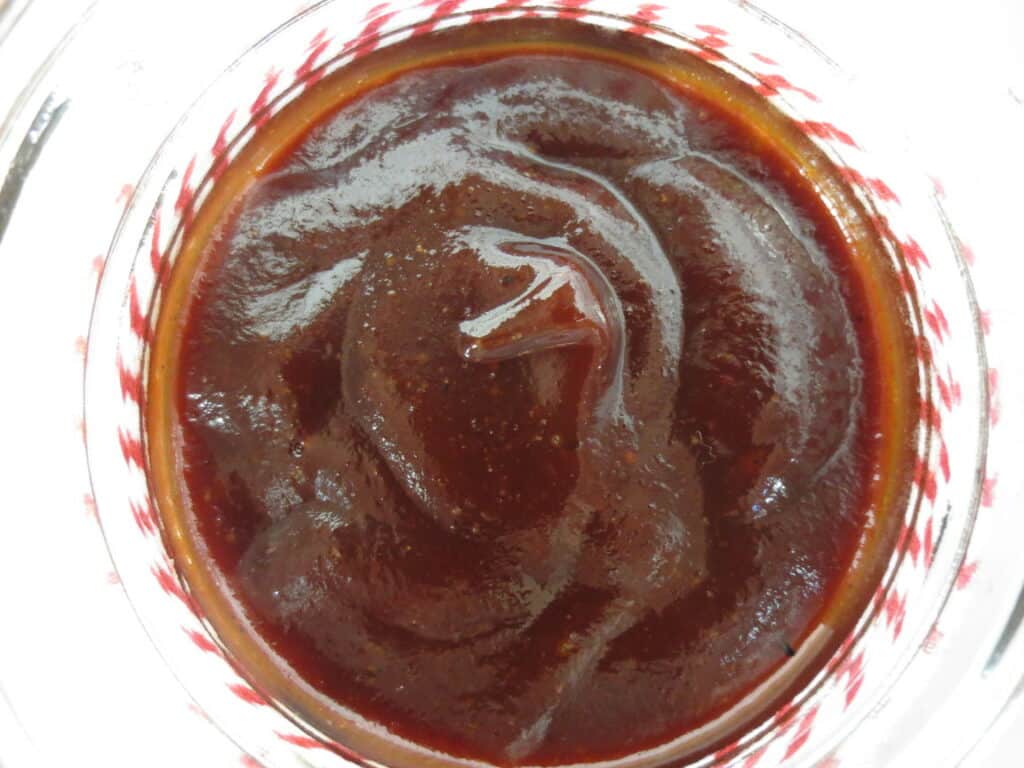 If you like spice, this sauce has a real kick, and it's awesome with anything from fries to chicken, to pulled pork (which I made this weekend)!
Enjoy!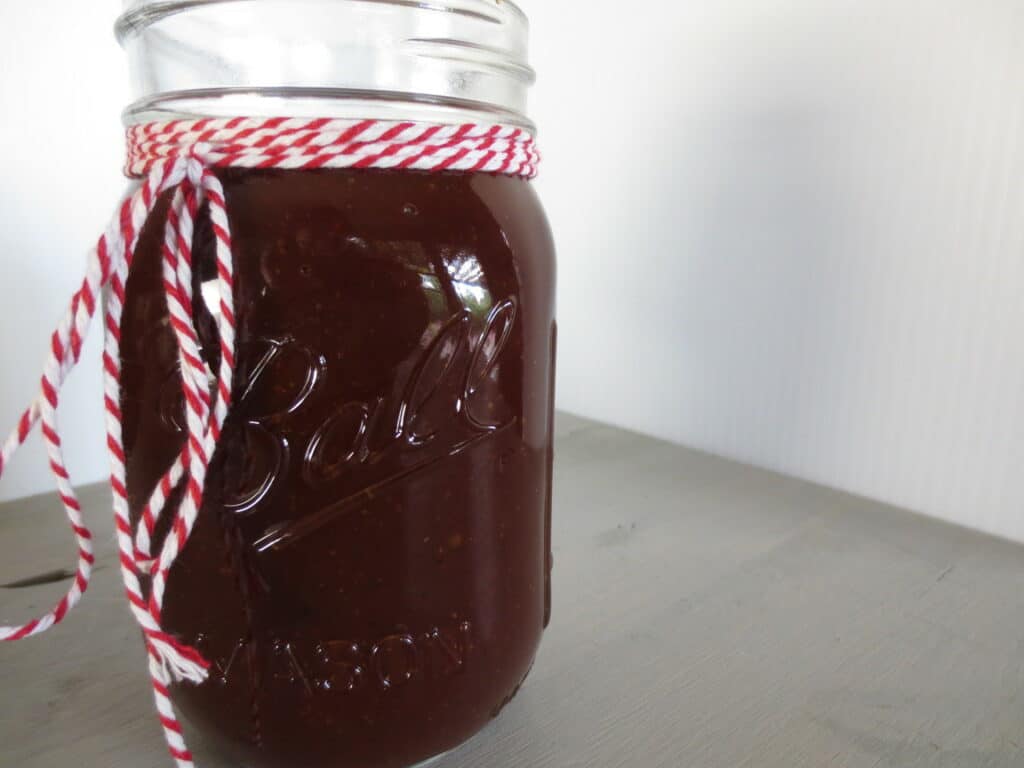 Sweet & Spicy BBQ Sauce
Ingredients
2

cups

ketchup

2

tbs.

Dijon mustard

1

tbs.

white wine vinegar

or red

2

tbs.

Worcestershire sauce

2

tbs.

honey

2

tbs.

molasses

1

tbs.

oyster sauce

optional

1/4

cup

brown sugar

1

tbs.

paprika

2

tbs.

chipotle chili powder

1/2

tsp.

cayenne pepper

1

tsp.

onion powder

1

tsp.

garlic powder

1/2

tsp

salt

1/2

tsp.

black pepper

2

tbs.

cocoa powder
Instructions
Add all the ingredients to a medium saucepan.

Cook over low heat for 30-40 minutes.

Allow to cool completely, and store in an airtight container.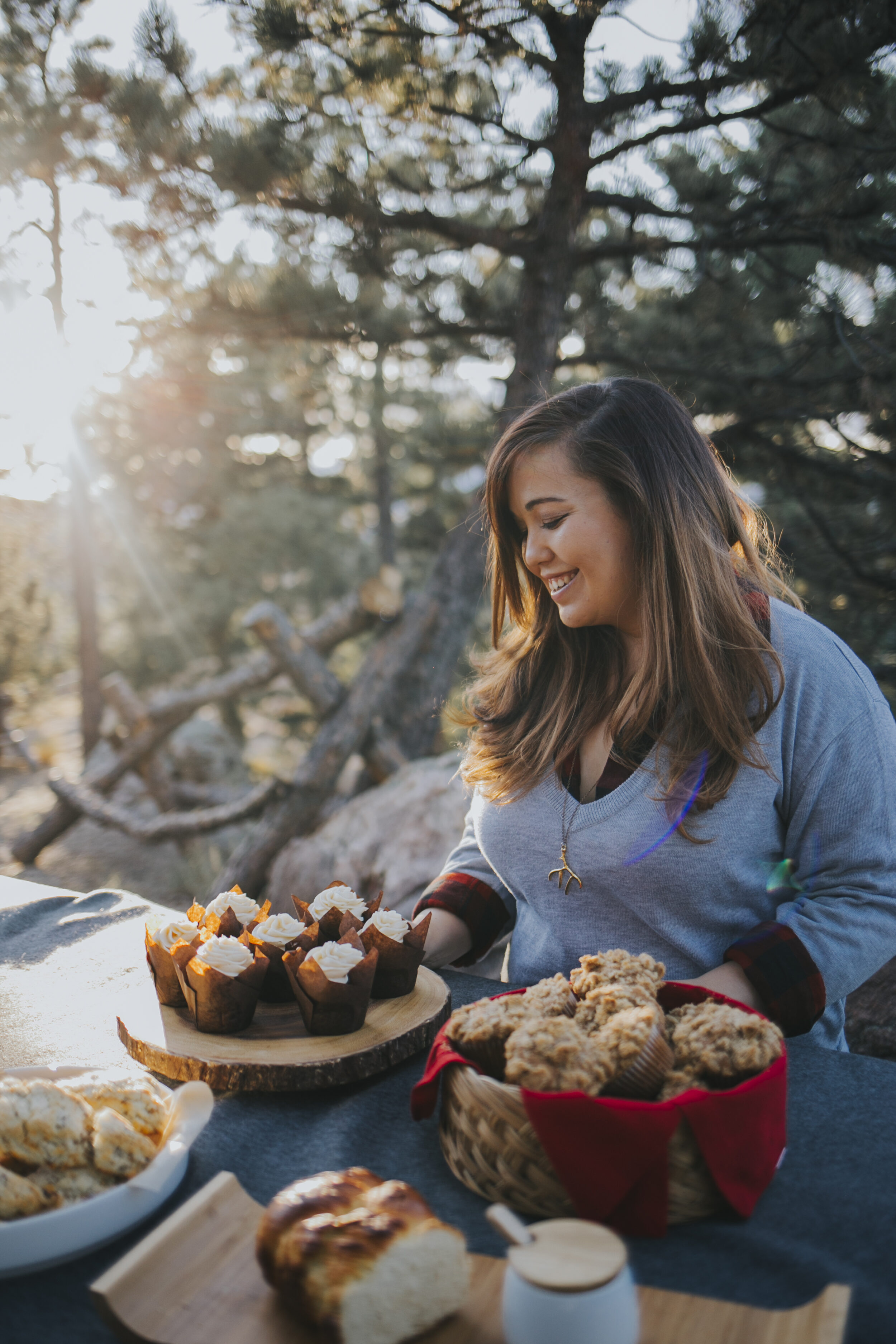 Hello and welcome! My name is Nicole, and Dough-eyed is a food blog for people who want to bake for their family and friends in high-altitude areas. Think of me as a friendly voice there with you in the kitchen, here to give you confidence when you're baking, and to help you with the struggles of baking at high-altitude. Come back every week for new recipes, tips, and advice on high-altitude baking!