Honey Banana Bundt Cake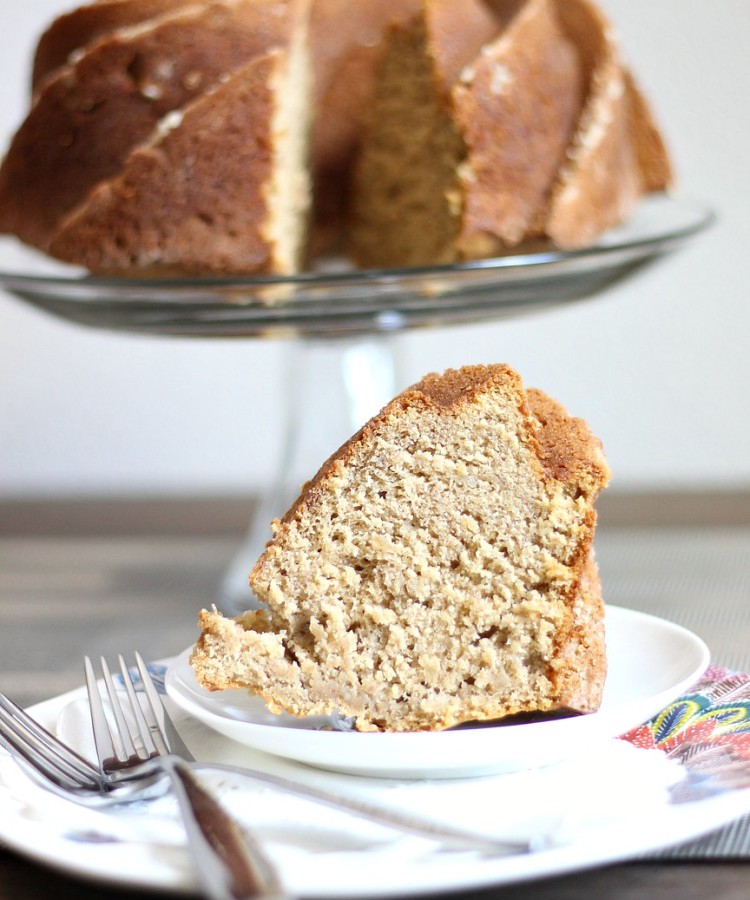 I'm so excited it's finally fall! I know most people love the summer, but I'm much more into the cooler months, including snow! As we get into the holidays, I think warm cozy recipes like this one will make us all happy.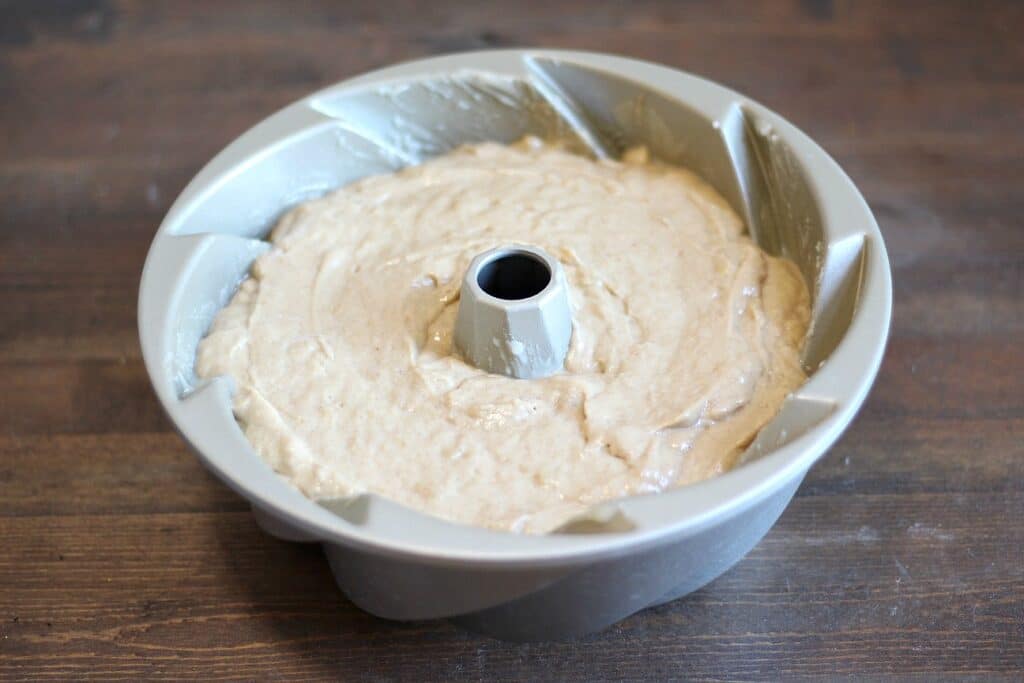 If you love banana bread, like my husband, you'll love this honey banana cake. It's very similar to traditional banana bread, but it's got a light honey flavor, and it's much more moist and delicate than a normal bread. Listen, if you can have cake or bread-like cake, just go for cake you guys.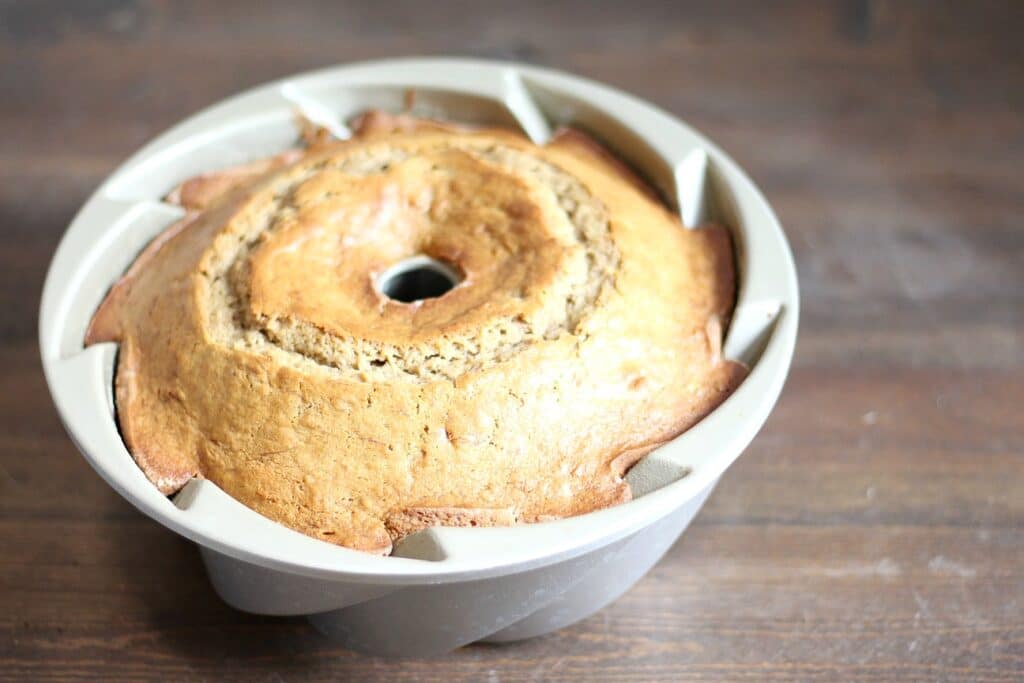 Because it's cake, I've also got an epic frosting recipe. If you guys haven't ever had brown sugar frosting like. Have it today. Scroll down to the recipe immediately and make it and eat it with a spoon if you don't feel like making a cake to put it on. I can say with some serious confidence that this frosting is my top 3 frostings. And guys, I eat a lot of frosting.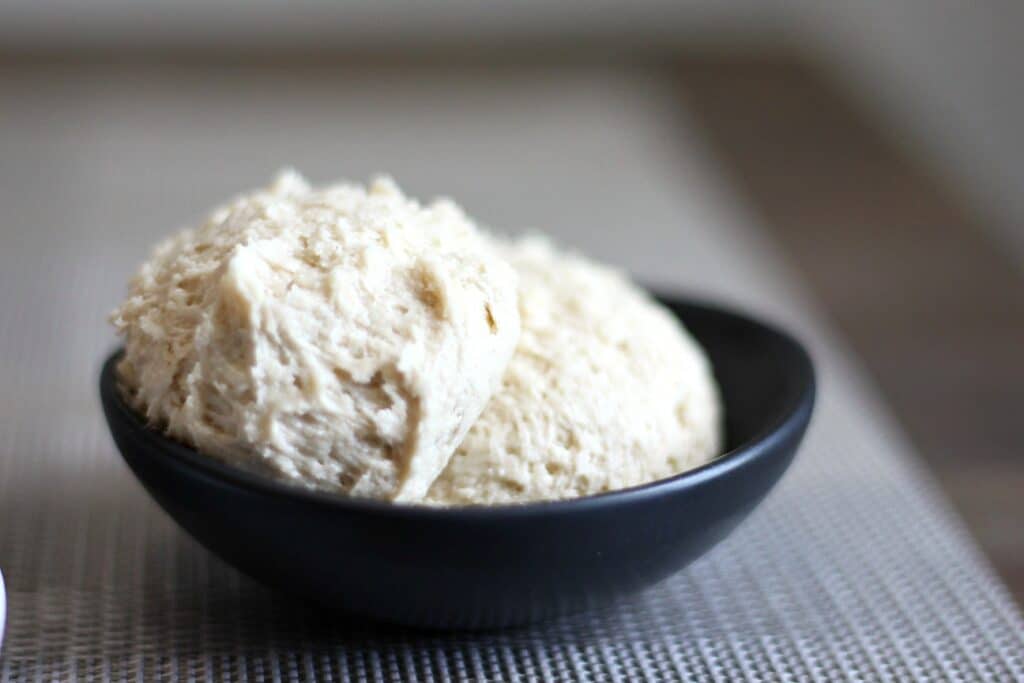 Just let yourself sink into that frosting, and be generous with yourself- scoop big portions on top of every slice of this banana cake. After all, it's fall now. Bikini bods be damned.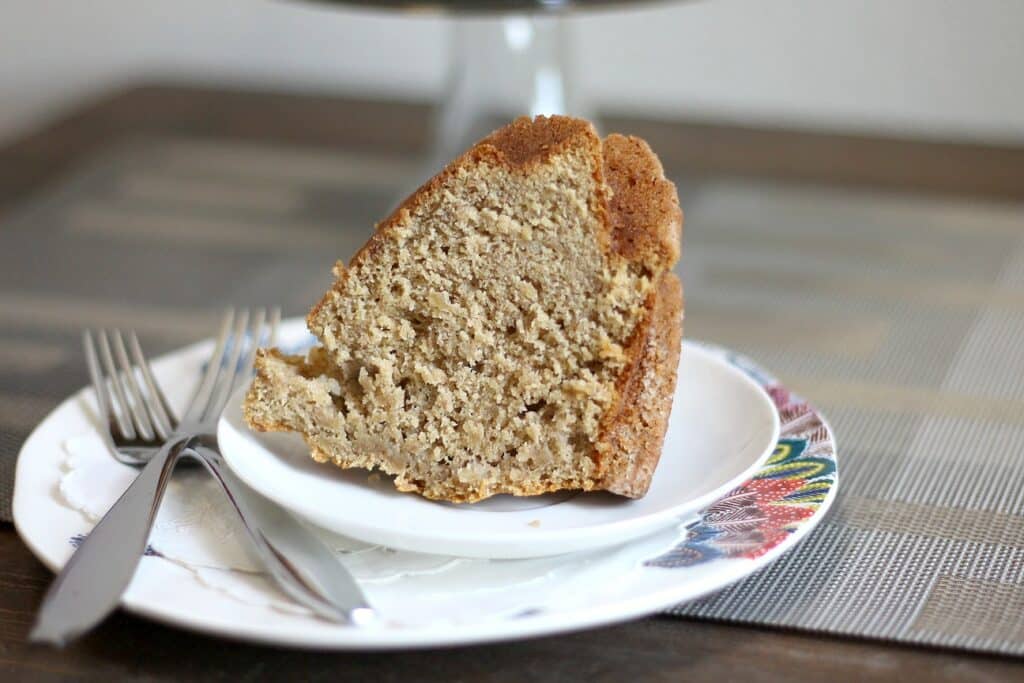 Enjoy!
Ingredients
For the cake:
6 roasted bananas
4 1/2 cups flour
1 tsp. baking powder
1 tsp. baking soda
1 tsp. cinnamon
1/2 tsp. nutmeg
1/2 tsp allspice
1 tsp. salt
2 sticks softened butter
1 1/2 cups brown sugar
6 eggs, separated
1/2 cup sour cream
1/2 honey
1 tsp. vanilla extract
For the frosting:
2 sticks softened butter
1/2 cup brown sugar
Pinch of cinnamon
Pinch of salt
3 cups powdered sugar
1 tbs. milk
Instructions
For the cake:
Preheat the oven to 350 degrees, and grease a bundt pan.
Stir together the flour, baking soda, baking powder, cinnamon, nutmeg, allspice and salt in a medium bowl, set aside.
Beat together the butter and brown sugar until fluffy. Add in egg yolks.
Add the roasted bananas once they have been cooled and peeled.
Mix together the sour cream and honey.
Add the flour and sour cream mixtures alternating, beginning and ending with the flour mixture. Add vanilla.
In a separate bowl, beat the egg whites until soft peaks form.
Fold egg whites into the batter until combined.
Pour batter into a greased bundt pan. Only fill the pan 3/4 of the way full, and reserve any extra batter for cupcakes or an extra cake.
Bake for 40-50 minutes, or until a cake tester comes out clean. Cool completely before removing from the pan.
For the frosting:
Beat together the butter, brown sugar, cinnamon, and salt. Beat in the powdered sugar.
Beat the frosting on high for several minutes until it becomes light and fluffy. Add milk as needed to achieve a texture that you like!
https://www.dougheyed.com/honey-banana-bundt-cake/
**Adapted from Martha Stewart's Cupcakes book
Comments