Hi everyone! I'm back today with another high altitude post- this time we're going over yeast breads.
Yeast breads have probably been my biggest struggle at a high altitude. I've tried to make tons of different recipes, and not only have I struggled with yeast issues that any altitude has, but my breads have almost always turned out super dense. On the whole, the experience always kind of sucked for me- after all that waiting for the several rises, just to have to an overly chewy end result is a bummer.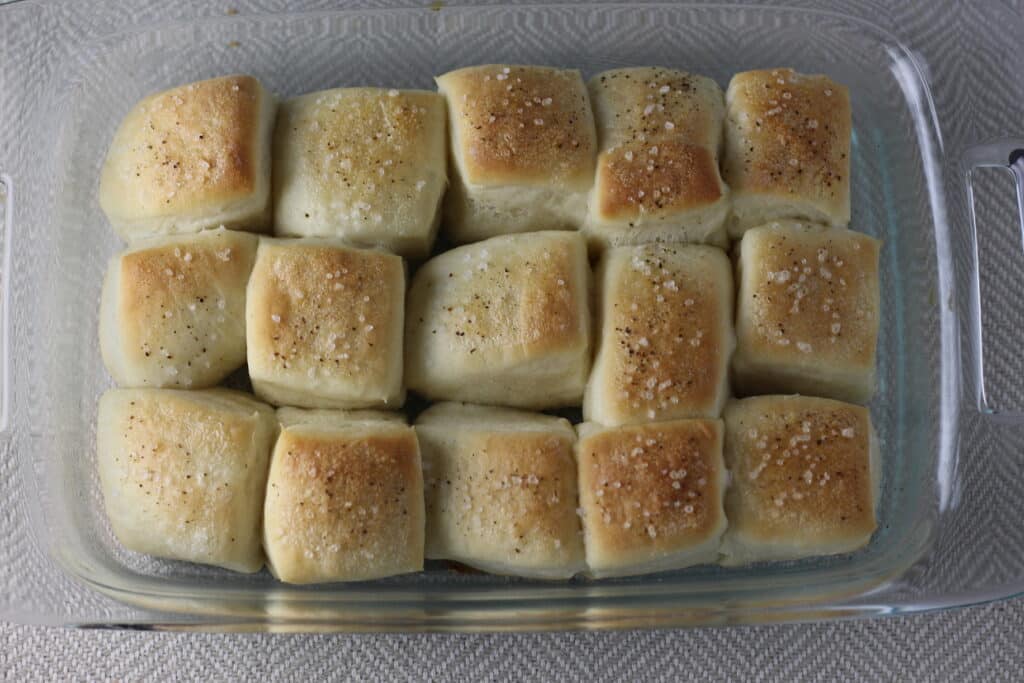 Basically, getting your yeast to bloom correctly is half the battle. Get yourself a thermometer, because it just can't be done without one. I've read a ton of recipes that say you can get the right temperature just by feel, but why risk it really, it's not like yeast is free people! Go by the temperature recommendation on your package of yeast above all else, but typically for active dry yeast, you'll want your liquid to be between 100 and 110 degrees. Trust me, you'll know when you have it right- your mixture will bubble and bloom up very visibly!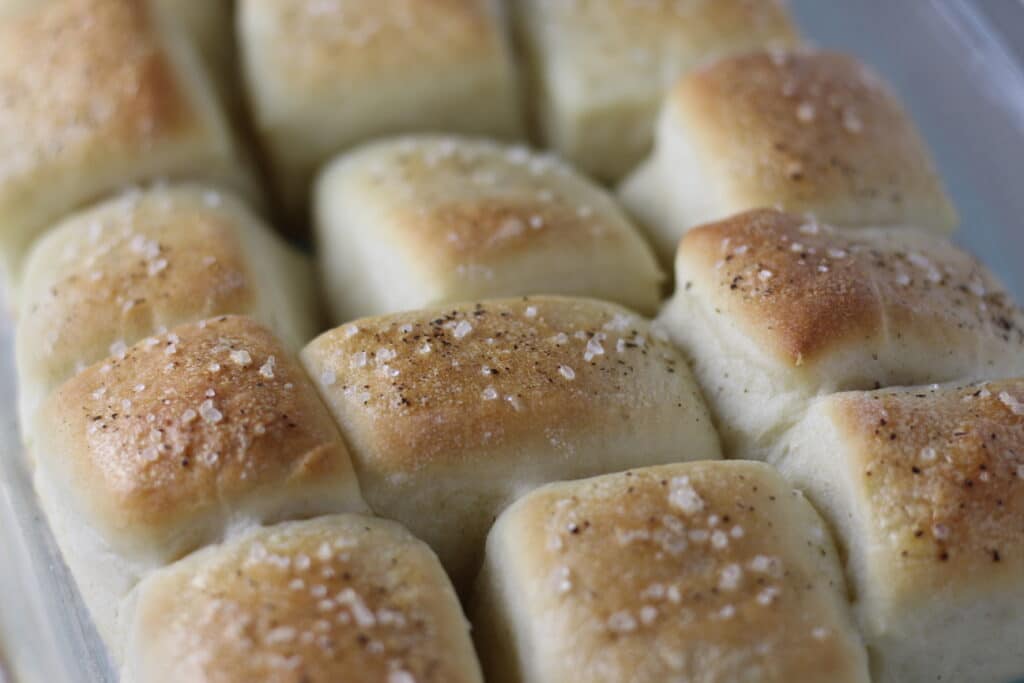 Now, on to the high altitude tips. When you're above sea level, the most common problem is that you're letting the dough over-proof, or over-rise. When you actually go to bake the bread, it will rise more in higher altitudes, and it will collapse, so to speak, and loose the light fluffiness because it's gone past the rising point that we want.
That being said, you want to let your dough rise for less time than normal during each rise. Another way to look at it is that instead of letting the dough double in size, you'll want it to rise to a bit less than double for the first two rounds of proofing, and even less than that for the final round. The dough will then continue to rise in the oven, and you'll get that light, fluffy bread that you're looking for.
You can even put your dough in the refrigerator for the first rise, and leave it overnight. By chilling the dough, you'll slow down the rising process, which can help to avoid over-proofing your dough. Just be sure to give it some time to come back to room temperature before you move on to your next rise.
I'm sharing a great recipe for basic white bread today that works perfectly at a high altitude. If you are at sea level, simply go for a full rise each round, letting the dough double in size completely. At sea level, you may also need less flour to get the dough to pull away from the sides of your bowl, so be sure to add the additional flour slowly!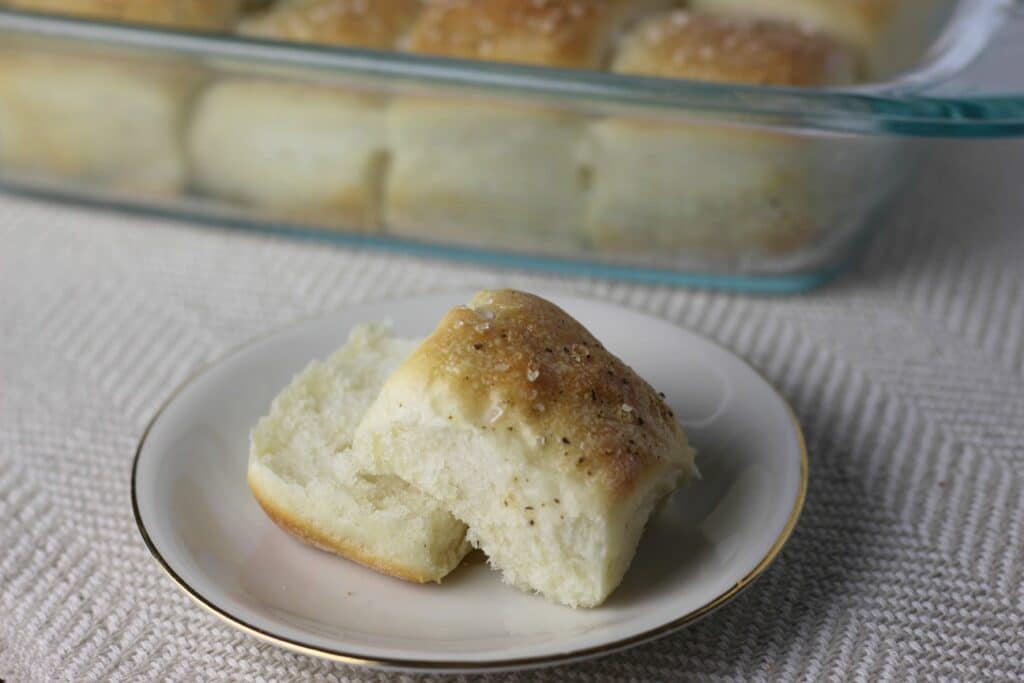 This is a great base bread recipe, and you can use to make dinner rolls, like I did, or you can even make a loaf of bread. You can also add different flavors if you'd like, and it's a great way to start making bread from scratch!
Ingredients
2 1/4 tsp. active dry yeast
1/4 cup warm water (100-110 degrees)
1 tbs. sugar
1/2 cup whole milk
1/2 cup water
1 tbs. canola oil
1 tsp. salt
2 1/2 cups (to 2 3/4 cups) bread flour
2 tbs. milk
Salt and pepper for sprinkling.
Instructions
Mix together the yeast, warm water, and sugar. Let this sit for 5 minutes until the yeast has bloomed.
Meanwhile, in a small saucepan, heat together the whole milk, 1/2 cup of water, canola oil, and salt until about 120 degrees.
Pour the milk mixture into a stand mixture, or a large bowl. Add in 2 cups of flour to start, and beat together until combined.
Add in the yeast mixture, and beat together for several minutes. You will have a lumpy, very wet mixture at this point.
Add in another 1/2 cup of flour, and beat together. Continue slowly adding flour until dough leaves the sides of the bowl, and is no longer sticky.
Then, pull the dough out onto a floured surface and gently knead in a little more flour until it's smooth.
Place the dough into a lightly oiled bowl, and cover with plastic wrap. Let the dough rise for 50-55 minutes for the first round.
After the first rise, punch down the dough, and knead on a floured surface once or twice. Place the dough back in the bowl, cover, and let it rise again for about 40-45 minutes this time.
Once the dough has risen a second time, remove from your bowl, and shape the dough into about 2 tablespoon-size rolls.
Place into a lightly greased pan and cover with plastic wrap. Preheat your oven to 375 degrees.
Let your dough rise again for a final 20 minutes while your oven preheats. Then, brush the tops with milk, and sprinkle with a little salt and pepper.
Bake for 15-20 minutes, or until golden!
https://www.dougheyed.com/high-altitude-yeast-breads/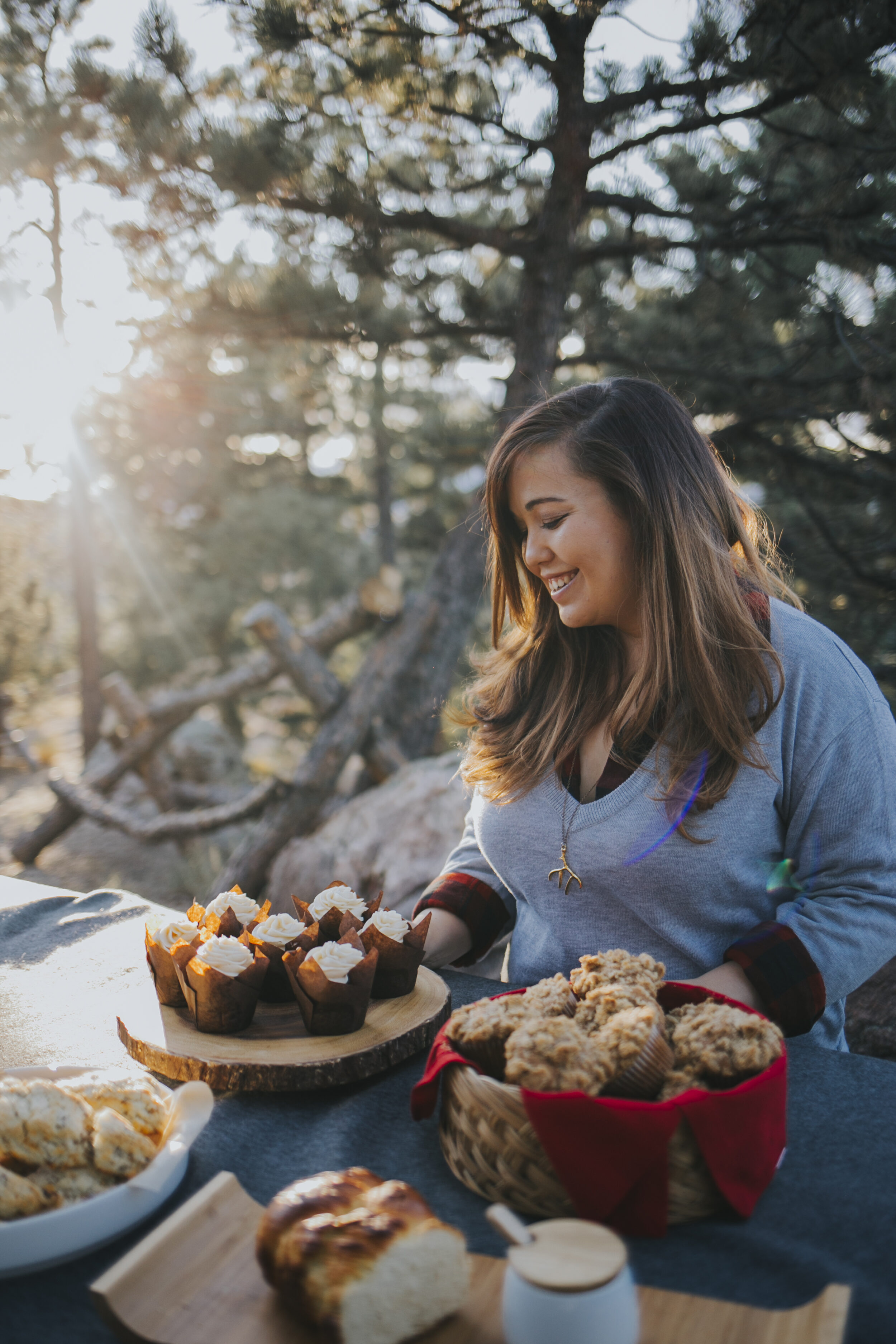 Hello and welcome! My name is Nicole, and Dough-eyed is a food blog for people who want to bake for their family and friends in high-altitude areas. Think of me as a friendly voice there with you in the kitchen, here to give you confidence when you're baking, and to help you with the struggles of baking at high-altitude. Come back every week for new recipes, tips, and advice on high-altitude baking!