Grape Ripple Ice Cream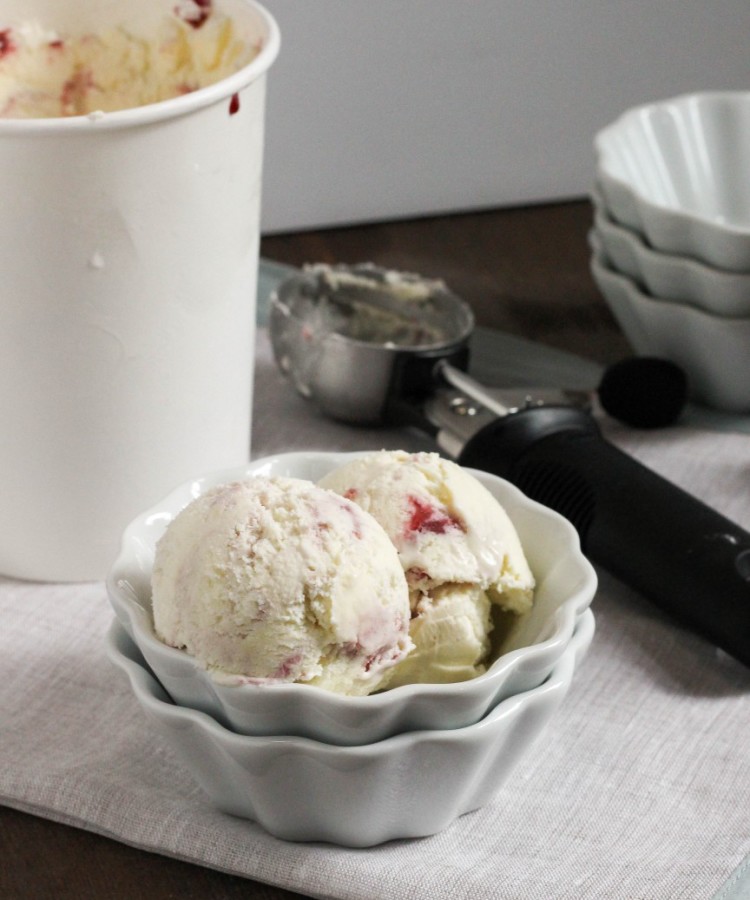 As a last summer moment, let's all enjoy some Concord Grape Ripple Ice Cream because honestly, it's super nom.
I got a ton of pretty fresh Concord grapes from a friend, and decided it was time to experiment with them. I've never really worked with grapes- to be honest, I just don't like them very much. But also, I've never actually had Concords before, so here we are.
Things to know that I at first did not- one, these grapes have seeds in them. I had no idea and we just chomped down on them haha. I didn't even know there was anything other than seedless grapes. Okay, my knowledge about grapes might be shockingly low, whatever.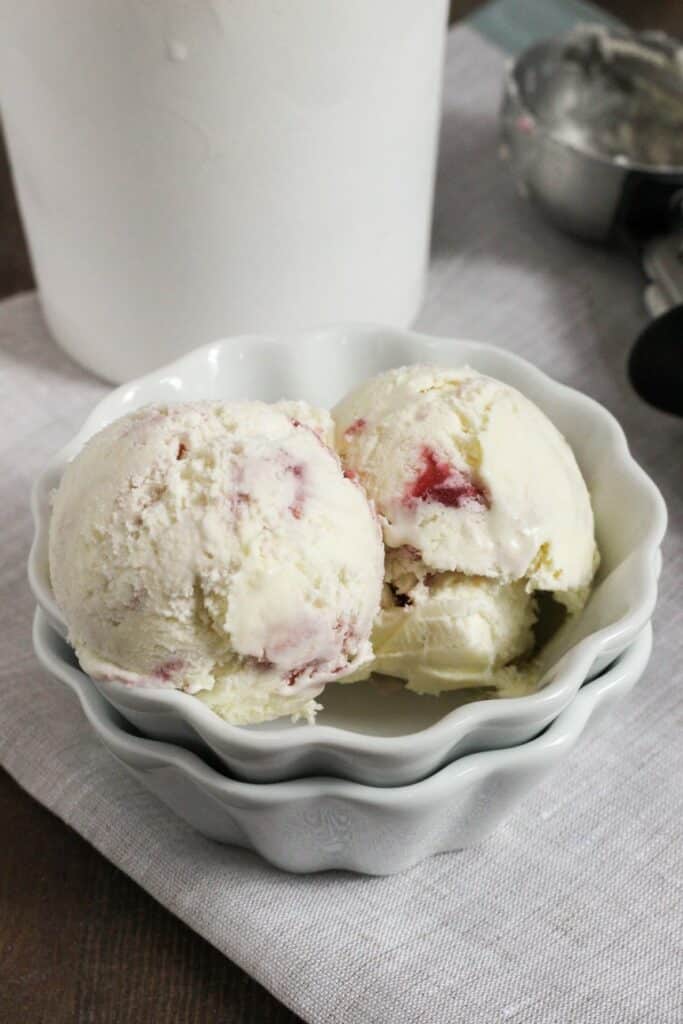 Two- the skins are something serious here. But it's cool, we're going to take care of the seeds and the skins all at once in a food processor (or blender if you please), and then a mesh siv.
Basically there's two components- a super creamy vanilla ice cream base, and a fruity grape curd that we're swirling (or rippling) all throughout the base. The results are really special. TBH, I was ready to not like this because ya know, grape, but I'm totally into it. The vanilla ice cream is the perfect compliment, and everything is really tasty together.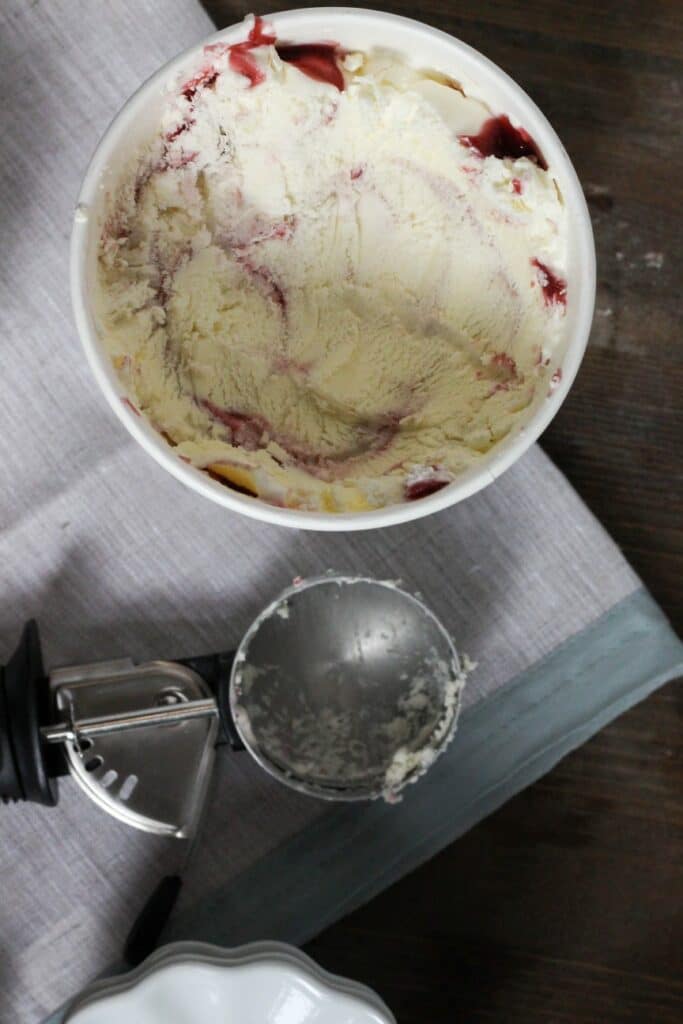 So, this is a no churn recipe, and there's some shortcuts along the way. For one thing, we're using instant vanilla pudding mix as a thickener and for flavor on the vanilla ice cream base. I actually love instant vanilla pudding mix, and I keep some in a mason jar in my pantry. It's great to be able to throw a few tablespoons into whipped cream whenever you need some stabilizer.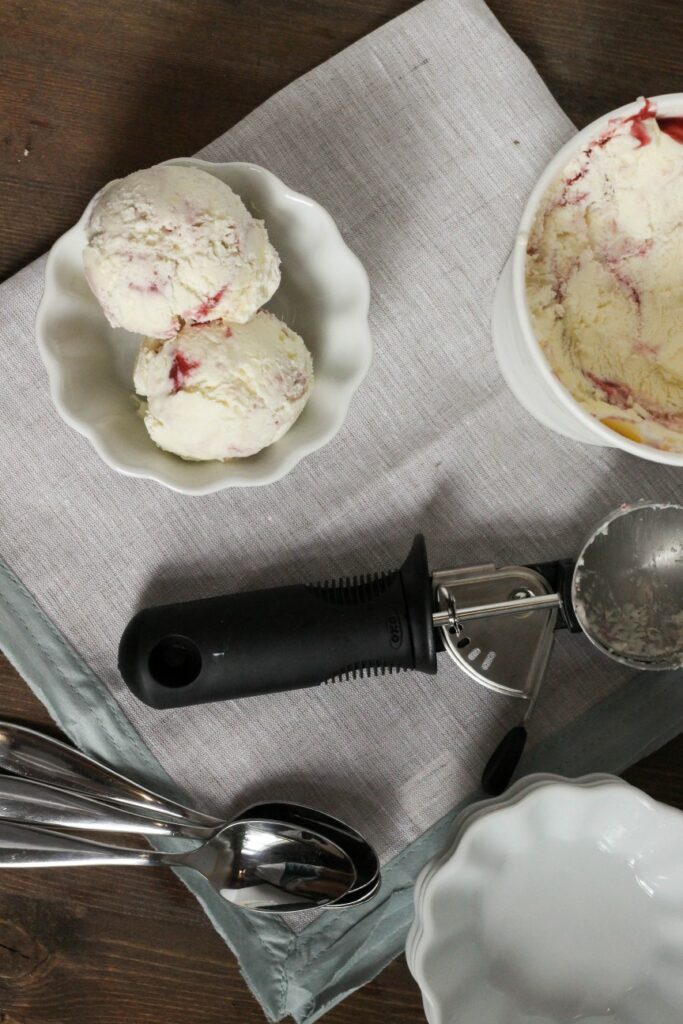 Alright, onto the recipe guys. I hope you enjoy it, make it as a last ditch effort to eat ice cream while it's hot outside. Is it still hot where you are? It is here haha. Enjoy!
Grape Ripple Ice Cream
This makes about 2 quarts of ice cream.
Ingredients
2

cups

Concord grapes, with seeds and skins

3

tbs.

sugar

1

tbs.

cornstarch

1/2

cup

milk

1/2

cup

heavy cream

1/4

cup

instant vanilla pudding mix

2

cups

heavy cream, additional

1/2

cup

powdered sugar

1

tsp.

vanilla extract

1/4

tsp.

salt
Instructions
In a food processor or blender, blend your grapes until the mixture is purple and liquid-y. Pour through a mesh siv to remove the seeds and skins, pressing to get as much liquid out as possible.

Transfer the liquid into a small saucepan, and stir in the sugar and cornstarch. Cook over medium heat, stirring frequently, until the mixture is thickened. Remove from heat and pour into a bowl to chill in the fridge for 30 minutes to an hour.

In a medium bowl, whisk together the milk, 1/2 cup heavy cream, and instant vanilla pudding mix. Set aside to thicken. In a large bowl, beat the remaining 2 cups of cream until soft peaks form. Then add in the powdered sugar, vanilla extract, and salt, and beat until stiff peaks form.

Fold the vanilla pudding mixture into the whipped cream until completely combined. That's your base! In either two loaf pans or two quart-sized containers, start by spooning a layer into the bottom of the vanilla base. Then, spoon some of your grape curd on top, and use a knife to swirl it in. Then, layer more vanilla cream, and repeat the process until your containers are full and all the mixtures have been used.

Freeze for at least 6 hours. When serving, leave on the counter for 5 minutes to help make scooping easier. Enjoy!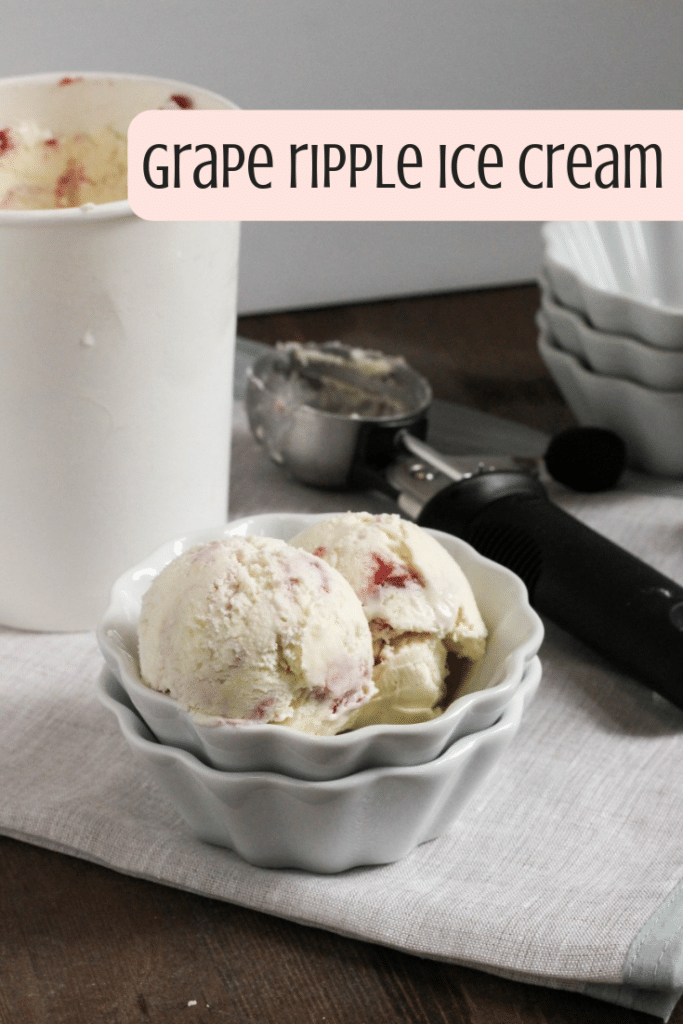 Comments