Espresso Bourbon Blondies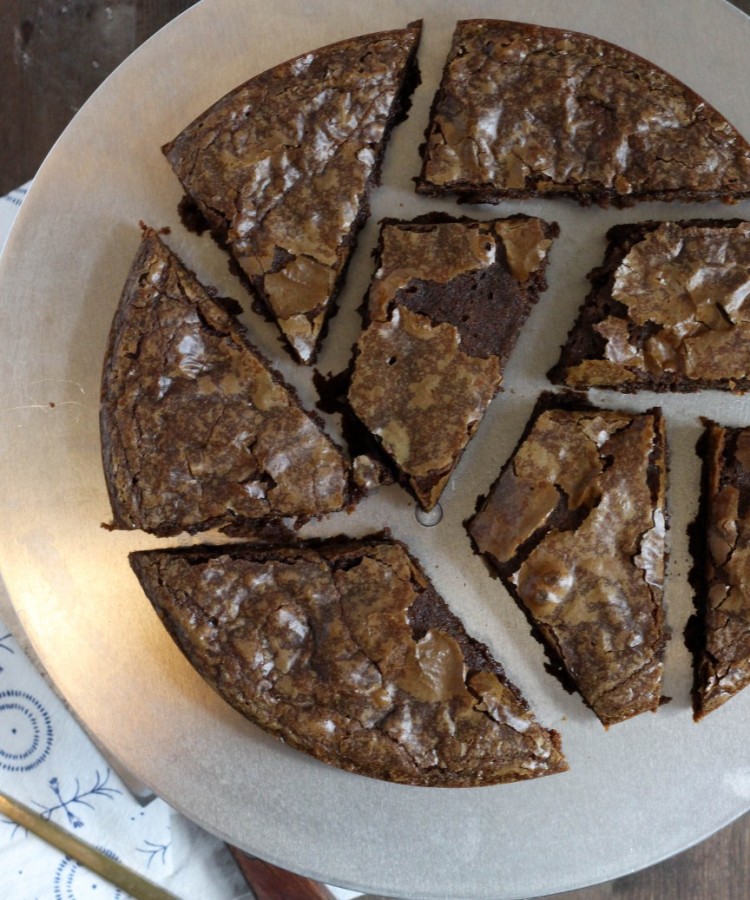 Sometimes you want a bar with a little more oomph. These are it.
Hi guys btw!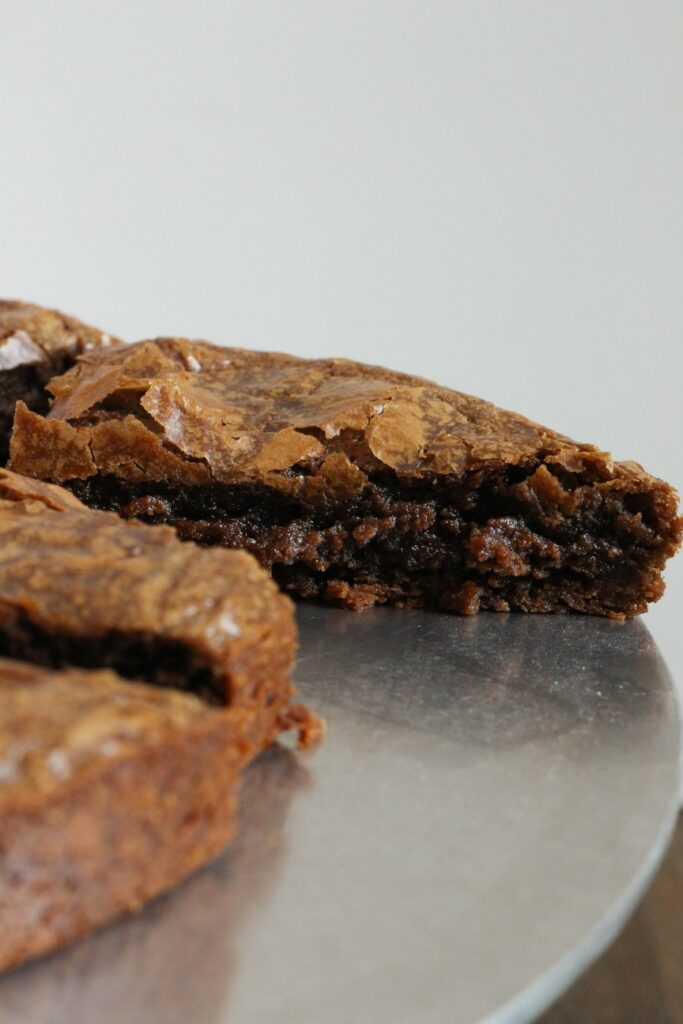 Blondies are a pretty solid dessert on their own. I like to make mine with dark brown sugar to really add more of that caramel-y flavor to things. That's part of the reason these ones look so dark in color.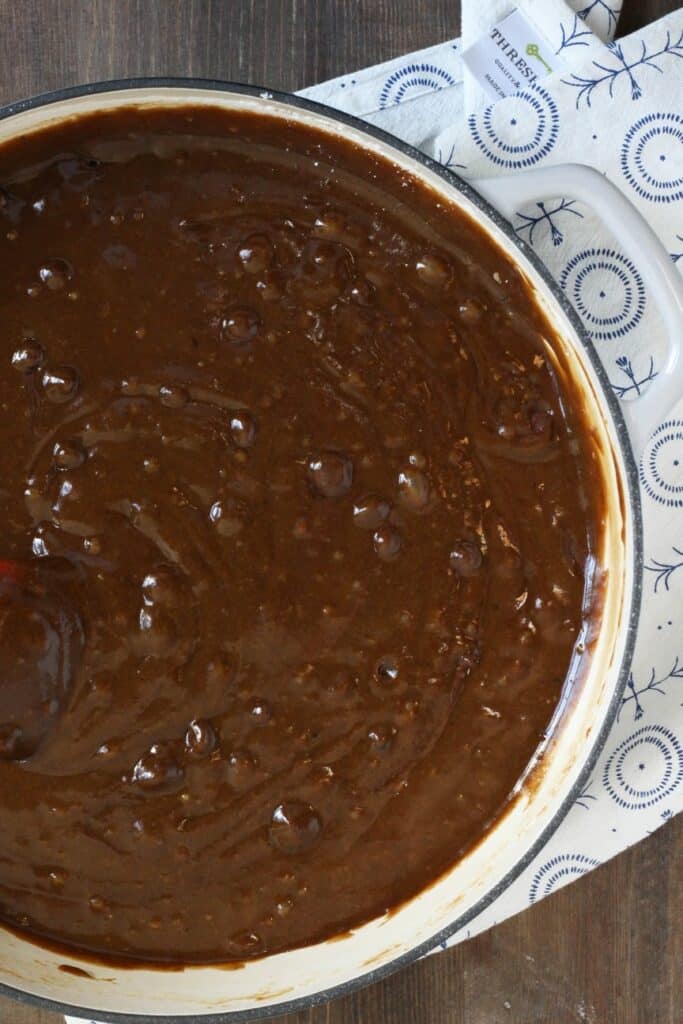 Blondies are kind of like brownies except without the chocolate, and with brown sugar (though some classic brownies already use brown sugar). The result is a dense, sweet bar with a flakey, crackly top just like you would expect from the classic version.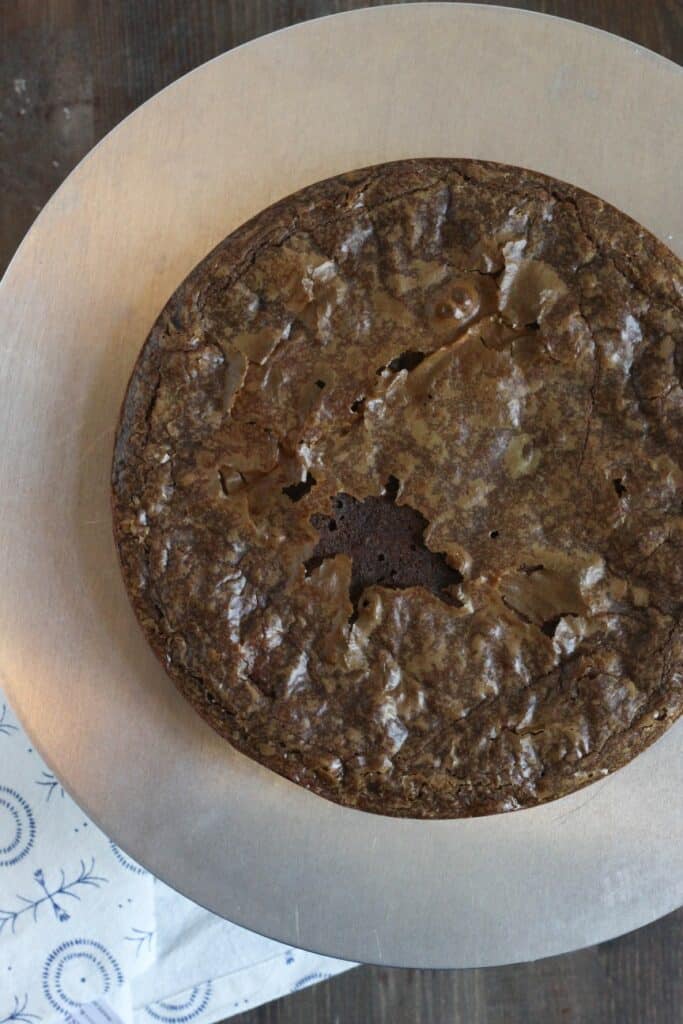 And anyways, if you're gonna do it, let's really bake today. I'm adding a good splash of bourbon and instant espresso powder that really packs in the flavor. I'd say go with a whiskey that you like to drink here- the flavor will come through. I really like Breckenridge bourbon- this isn't sponsored, I just really like 'em.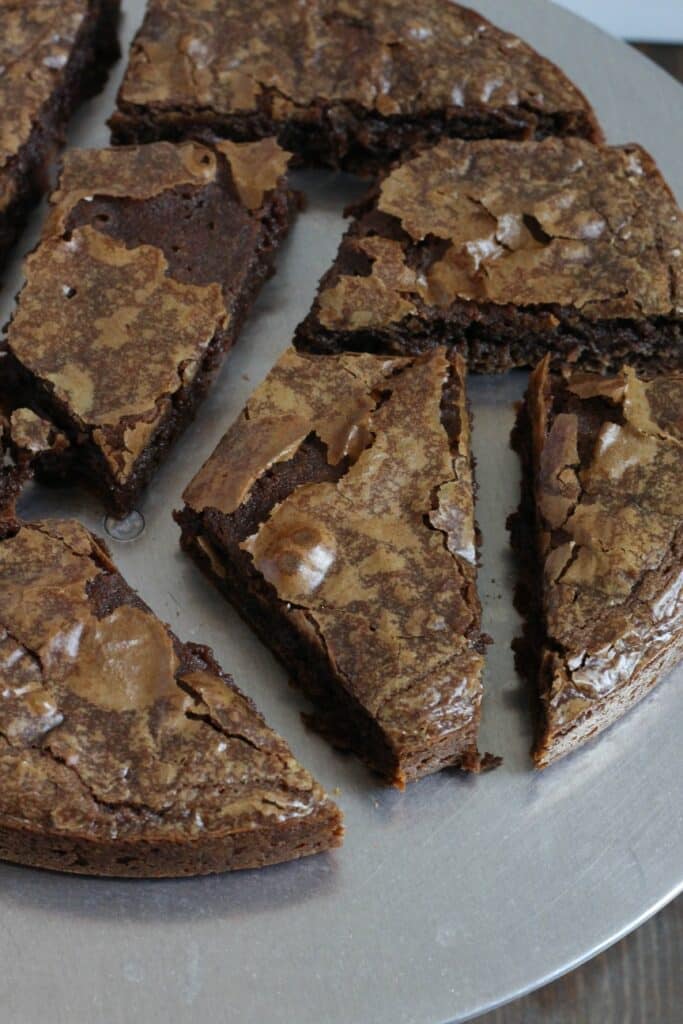 So, brown sugar, espresso, bourbon, what's not to like? Well, I also threw in some chocolate chips because why the heck not. We're doing it all today. In the end, you'll be left with an intensely flavored and satisfying bar that you'll keep coming back to.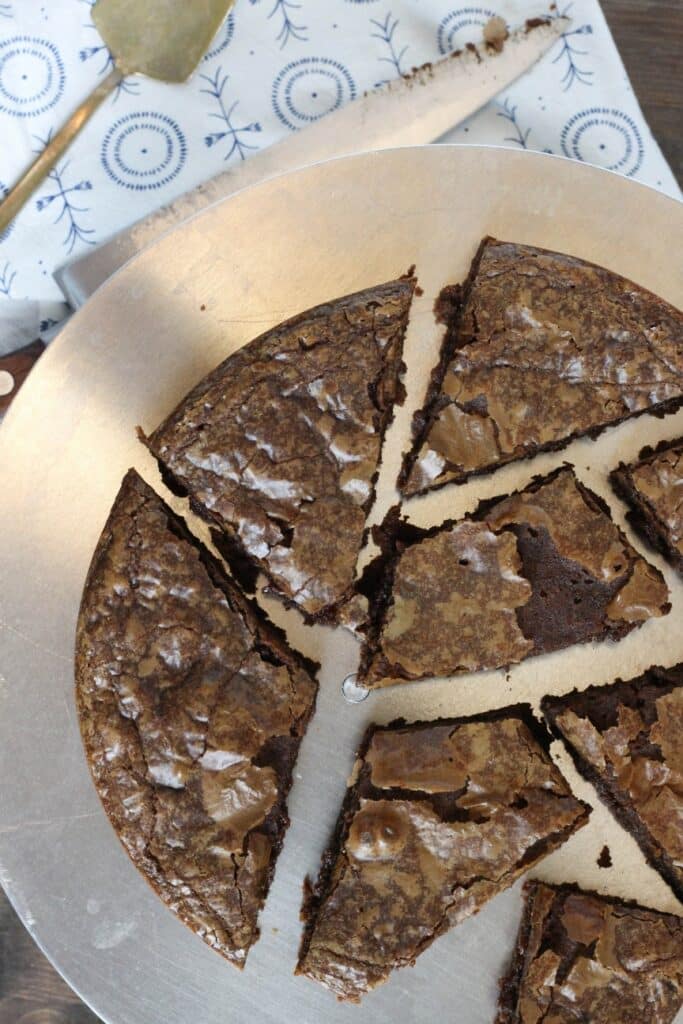 Bonus points if you decide to cut them into abstract pieces like I did for absolutely no good reason. Actually, bonus points if you have a square pan clean so you can make these like a normal person (I did not).
Espresso Bourbon Blondies
Ingredients
1

cup

butter

2

cups

dark brown sugar

2

eggs

1

tbs.

vanilla extract

1/2

cup

bourbon

2 2/3

cups

flour

3

tbs.

instant espresso powder

1/2

tsp.

salt

1/2

cup

chocolate chunks
Instructions
Preheat your oven to 350 degrees and grease a 9x13 inch pan (or two 8 inch round pans). Set aside.

In a large saucepan, melt the butter and brown sugar together over low heat until completely melted and combined. Remove from heat, and beat in the eggs, vanilla extract, and bourbon.

Stir in the flour, espresso powder, salt, and chocolate chunks until the batter is smooth. Pour into your prepared pan(s). Bake for 28-30 minutes until the bars look set, and a toothpick inserted into the pan about 1 inch from the edge comes out clean. Cool completely and enjoy!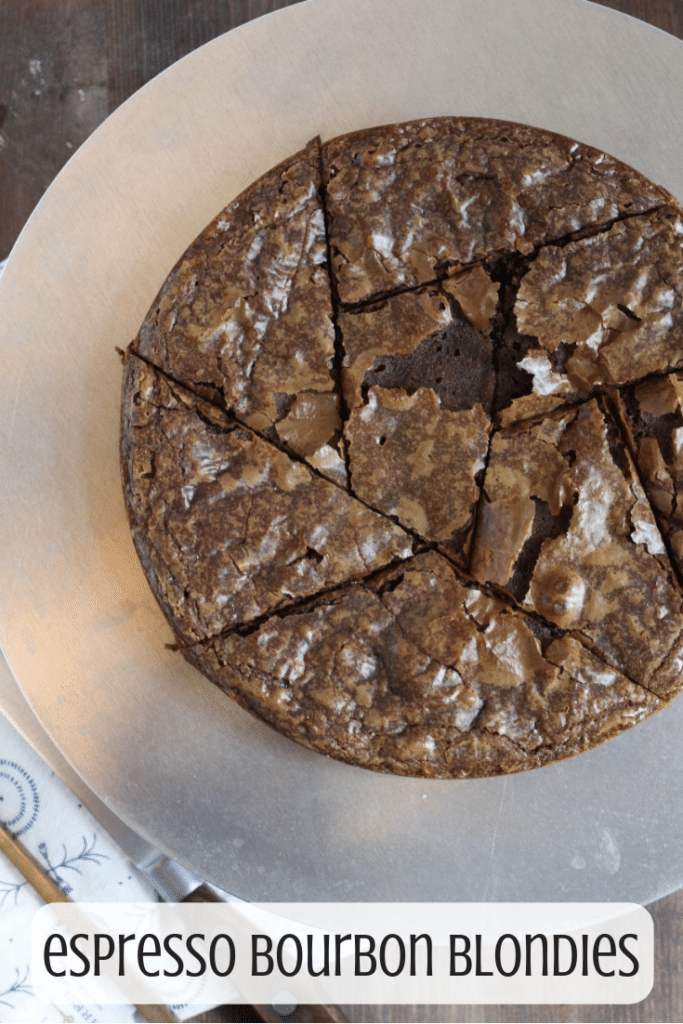 Comments