Chocolate Pistachio Cake & "Sugar High" Giveaway!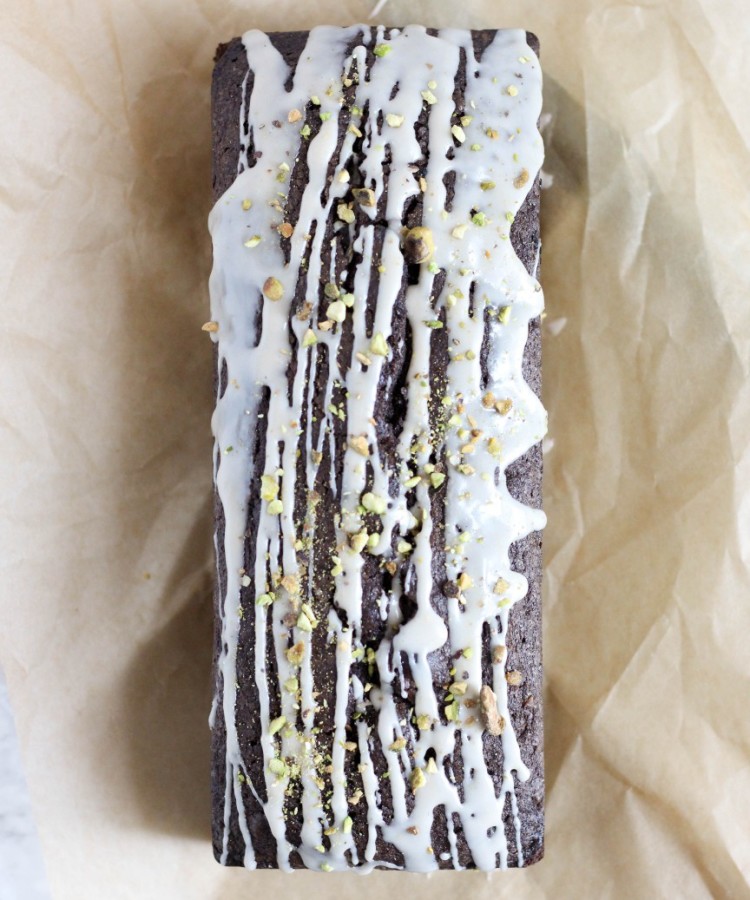 Hey guys! I've got something exciting to share with everyone today! Actually two exciting somethings if you include the cake, and we ARE including the cake.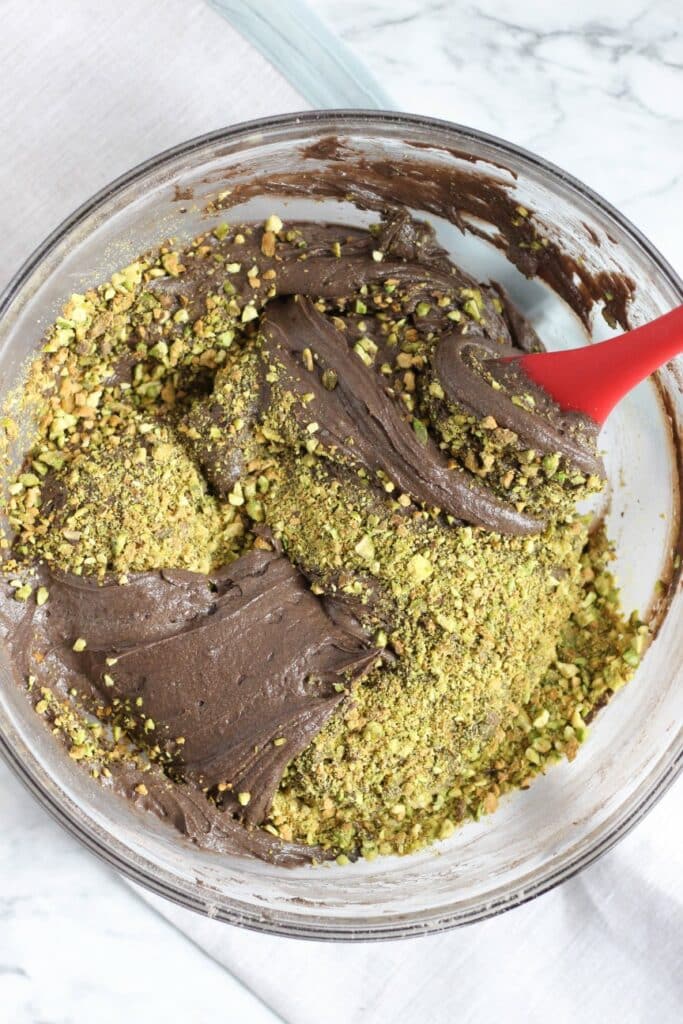 Speaking of cake, this is a great one. It's a spin on my classic Chocolate Pound Cake! This version is full of chopped pistachios, and drizzled with a sweet vanilla icing to top it off.
So starting with the cake, this is a basic pound cake batter. I use dark chocolate cocoa powder to really drive home the flavor, and sour cream keeps the cake moist and tender. If you haven't used instant espresso powder before, now is a good time to start. I actually just always have some in my pantry for recipes just like this one- it's a super easy way to help bring out the flavor of your chocolate dish. Don't worry- it doesn't make things taste like coffee when used sparingly!
Pistachios and chocolate are an easy combination, it's a great flavor choice! The end result isn't too sweet, but it's got a ton of beautiful flavors that will keep you coming back for more! Get the recipe below, and I really hope you guys like this one, it's one of my favorites!!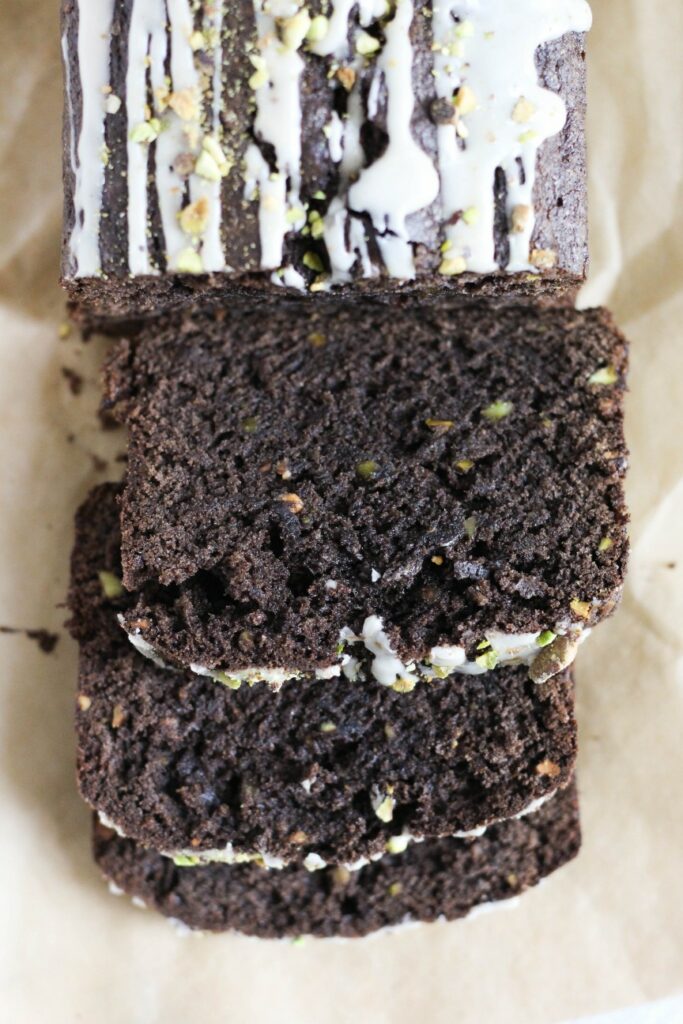 Now onto the giveaway! I'm so excited to be offering four prizes today! I'm working with Rodelle Inc. and Breckenridge Distillery to bring you guys some serious goodies! I LOVE these brands and the products they provide, and I actually used products from both companies in the making of Sugar High! Rodelle makes some of my absolute favorite vanilla extract- seriously I always have some in my pantry! And Breckenridge distillery makes my favorite bourbon! It's my go-to for baking because the flavors really shine through well. If you've ever seen a recipe on my website that included whiskey for a baked good, I used Breckenridge!
I'll be choosing 4 winners to receive a signed copy of my new high-altitude baking book Sugar High. Additionally, two of those winner will be receiving a goodie bag from Rodelle with a bottle of vanilla extract, a bottle of almond extract, a generous container of their fantastic cocoa powder, and a container of their cinnamon sticks, all wrapped in a Rodelle canvas bag!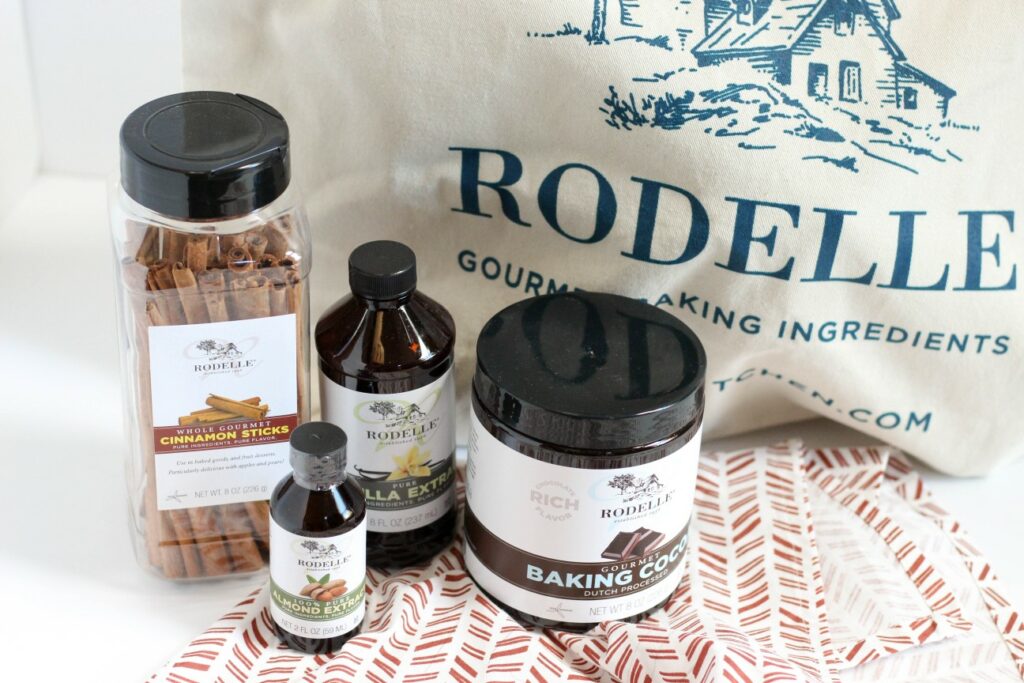 The other two winners will be receiving tons of goodies from Breckenridge Distillery! This includes a t-shirt, a water bottle, a tin mug, a beanie, and a drink koozie!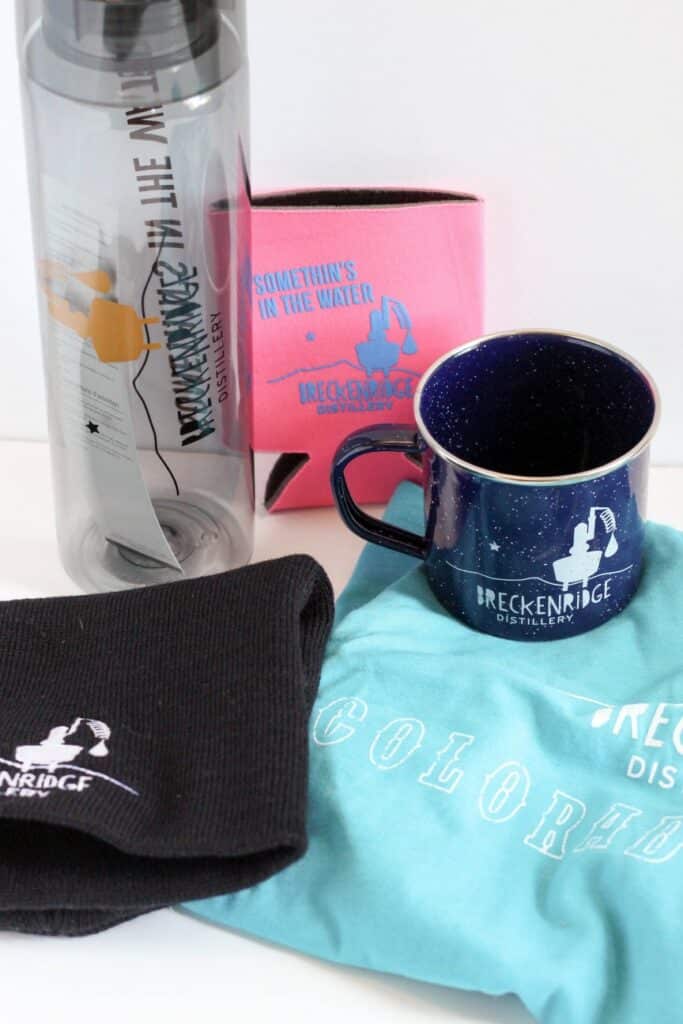 GIVEAWAY HAS ENDED, THANK YOU!! All you have to do is comment below with your favorite way to use whiskey or vanilla extract in the kitchen! The giveaway will run until October 25th at 12:00pm mountain time, and the winners will be selected at random. You must be a resident of the United States to enter.
Follow me on Facebook, Instagram, and Pinterest for more information on future giveaways! And check out Rodelle and Breckenridge Distillery on social as well- these are seriously great brands!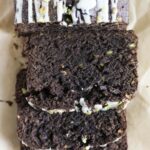 Chocolate Pistachio Cake
Ingredients
3/4

cup

softened butter

1 1/2

cups

sugar

3

eggs

1/4

cup

sour cream

1 3/4

cup

flour

1/4

tsp.

baking powder

1/2

tsp.

instant espresso powder

1/2

tsp.

salt

1/4

cup

dark cocoa powder

1/3

cup

whole milk

1/2

cup

chopped pistachios

3/4

cup

powdered sugar

2

tbs.

water

1

tsp.

vanilla extract
Instructions
Preheat your oven to 350 degrees and grease a 9 inch loaf pan. Set aside.

In a large bowl, beat together the butter and sugar until fluffy. Add in the eggs and sour cream, and beat until combined. In a medium bowl, whisk together the flour, baking powder, espresso powder, salt, and cocoa powder.

Add the flour mixture and milk alternating into the egg mixture, beating well between each addition, until completely combined. Fold in the pistachios. Spread the batter into your prepared pan.

Bake for 60-65 minutes, or until a cake tester comes out clean. Cool completely before icing.

In a small bowl, whisk together the powdered sugar, water, and vanilla until smooth. Drizzle over the top of your cake before slicing and serving. Enjoy!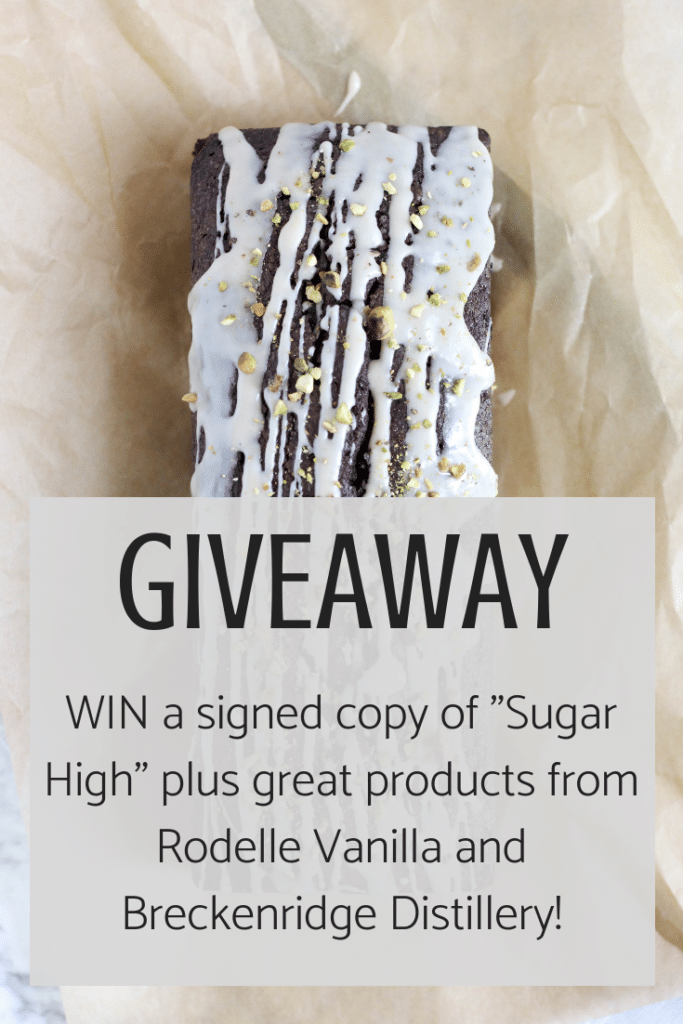 Comments