Candied Walnut & Dark Chocolate Biscuits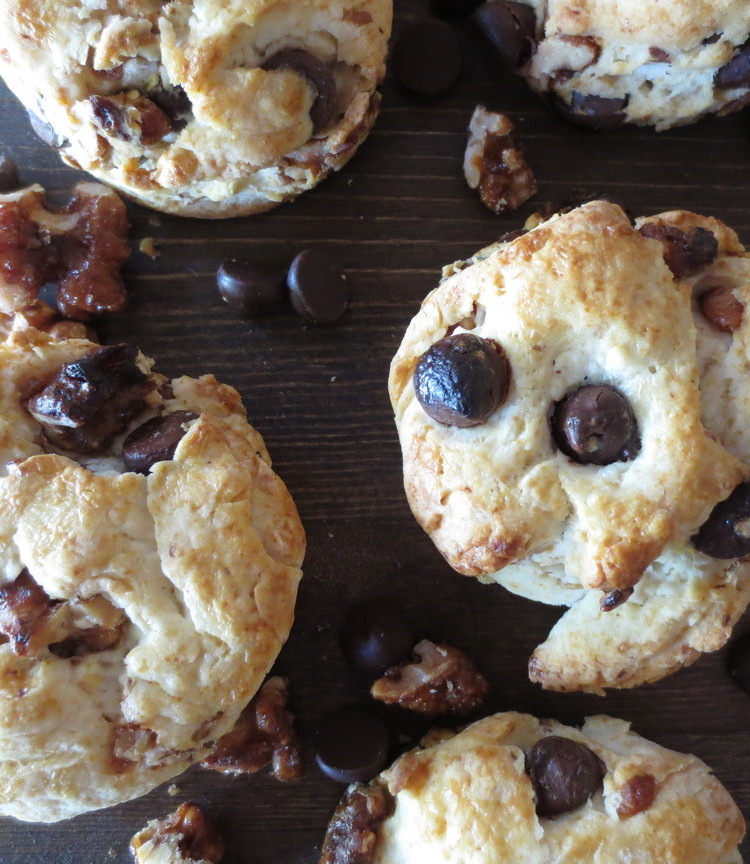 Have you ever made biscuits from scratch? Now's the time to start. If you have a food processor, this may just be one of the easiest recipes you ever make.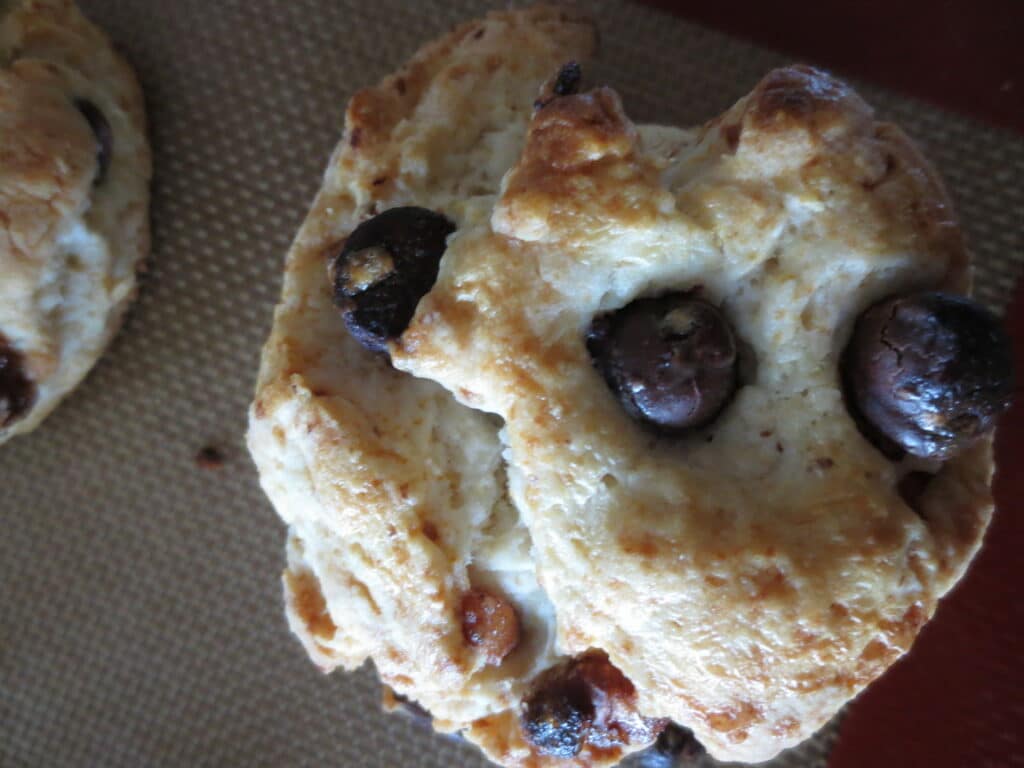 Even if you don't have a food processor, it's still pretty simple, and what's better than a fresh, warm biscuit straight out of the oven? One with dark chocolate and candied walnuts of course! If you haven't had a sweet biscuit in the morning, it really is the perfect, buttery compliment to coffee or tea.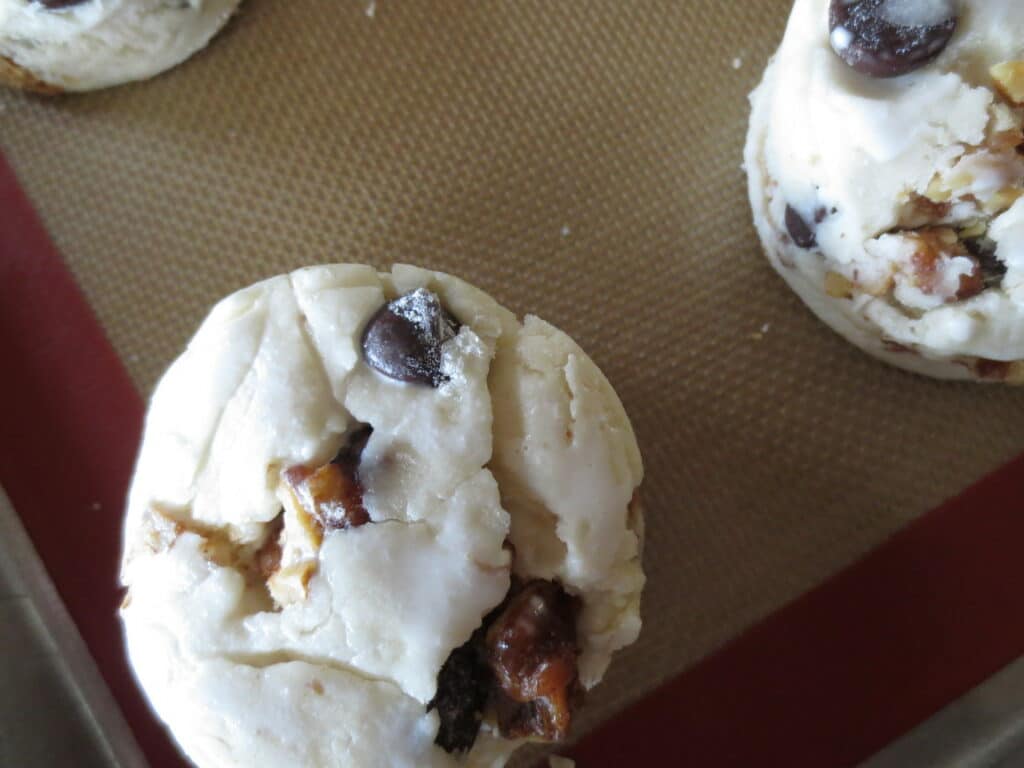 One of my favorite dishes in the whole world is biscuits and gravy. I'd eat it for breakfast lunch and dinner if it wasn't just about the highest calorie thing in the world. That being said, if you really want to shine with this dish, make your own biscuits. It's worth it. This recipe has the addition of chocolate and walnuts, but you can actually just remove those add-ins, and you'll have a perfect classic biscuit recipe!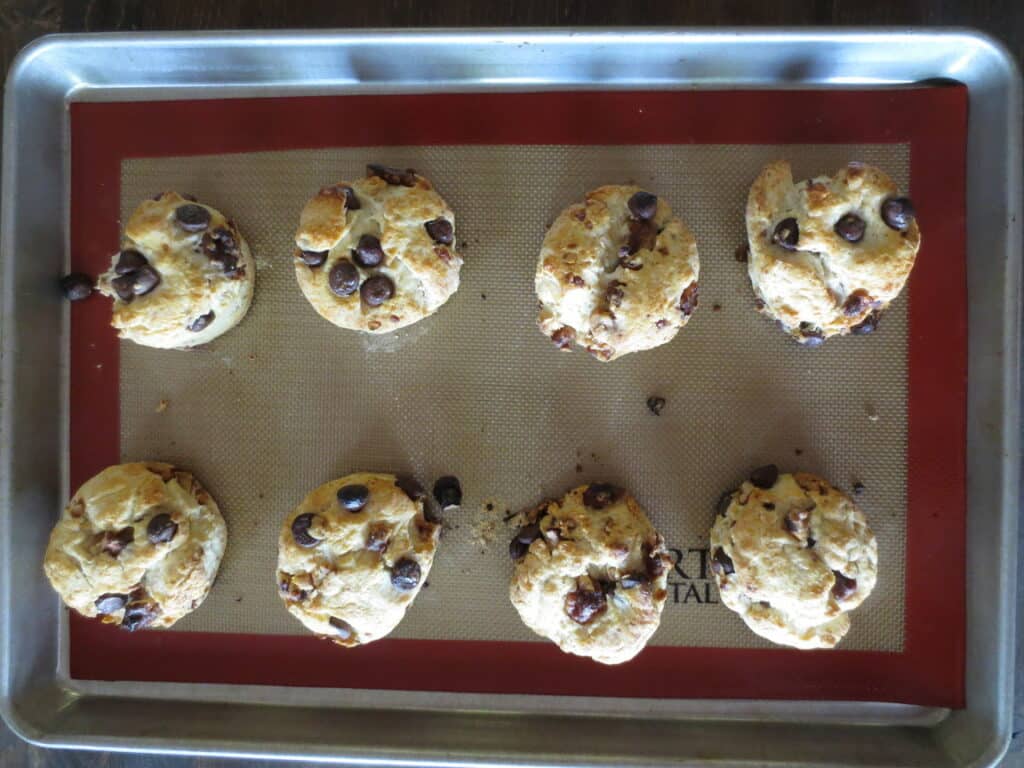 Chocolate is, well, chocolate, so we know that part is good. The idea for adding candied walnuts to the recipe came from a candied nut mix that we make around the holidays. The original recipe is a bit more complicated than this one, but the result is super yummy in both.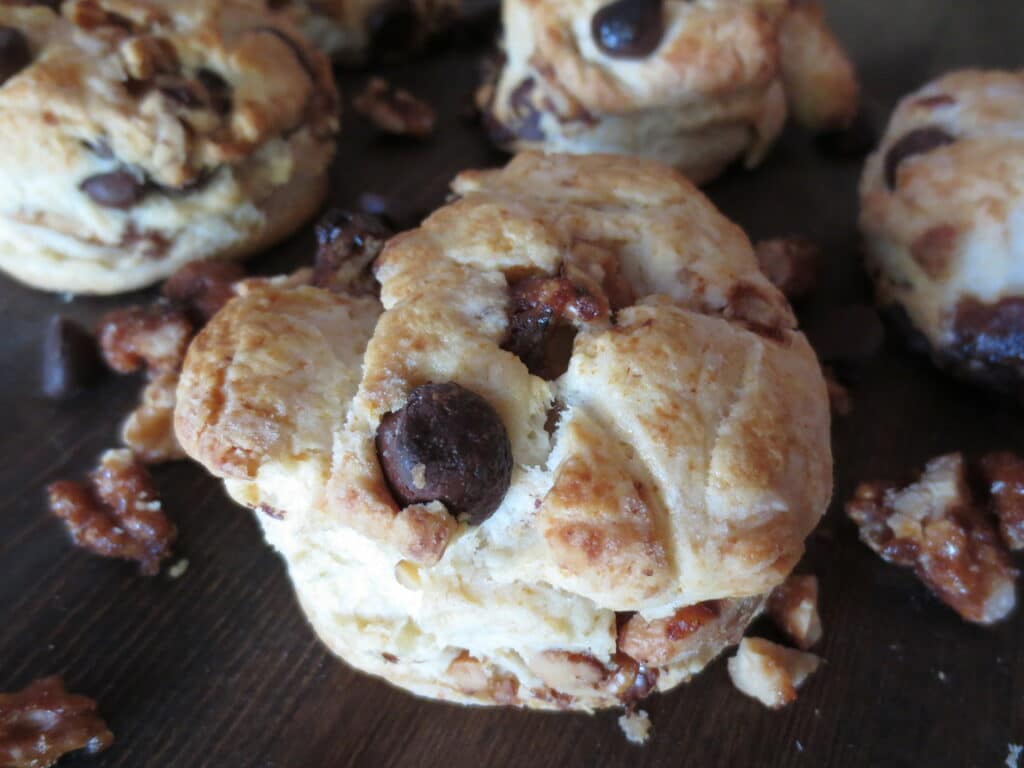 Adding the walnuts to a biscuit adds some crunch and a beautiful texture, and really takes a simple bread to something that can be enjoyed completely on it's own. But still, add butter because it's awesome.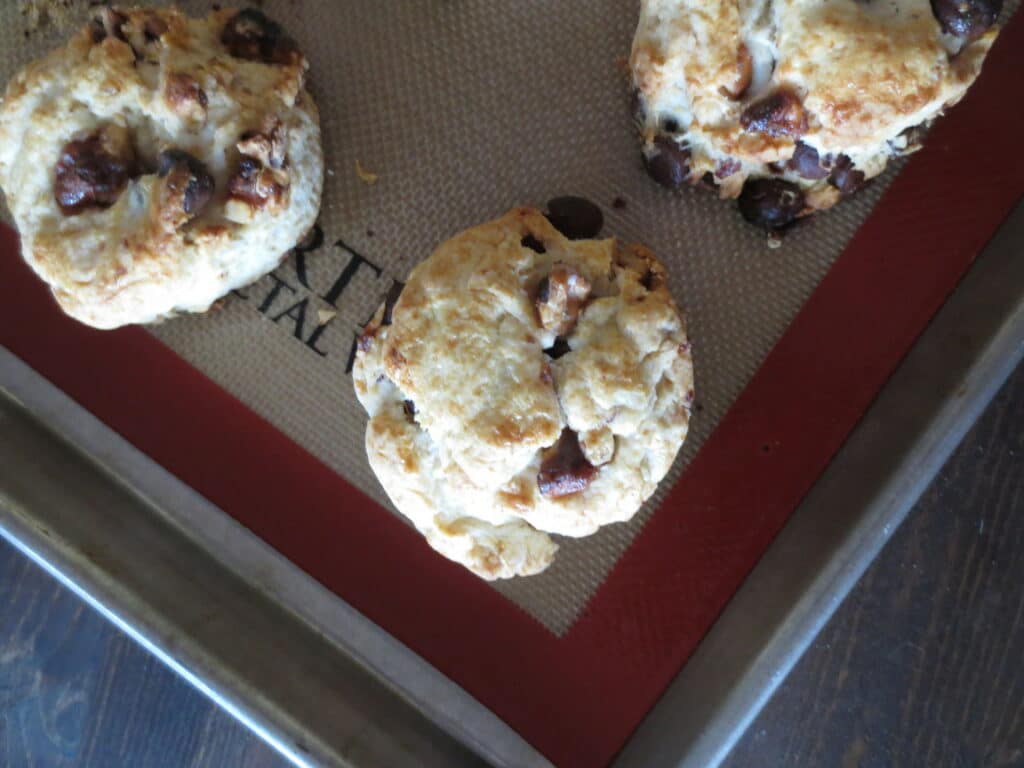 I'm making mine with a food processor this go-around, and similar to pie crust, it just takes out all the work. If you don't have a food processor though, you can simply use a pastry blender or your hands to cut the butter into the flour mixture, and to add the wet ingredients in as well.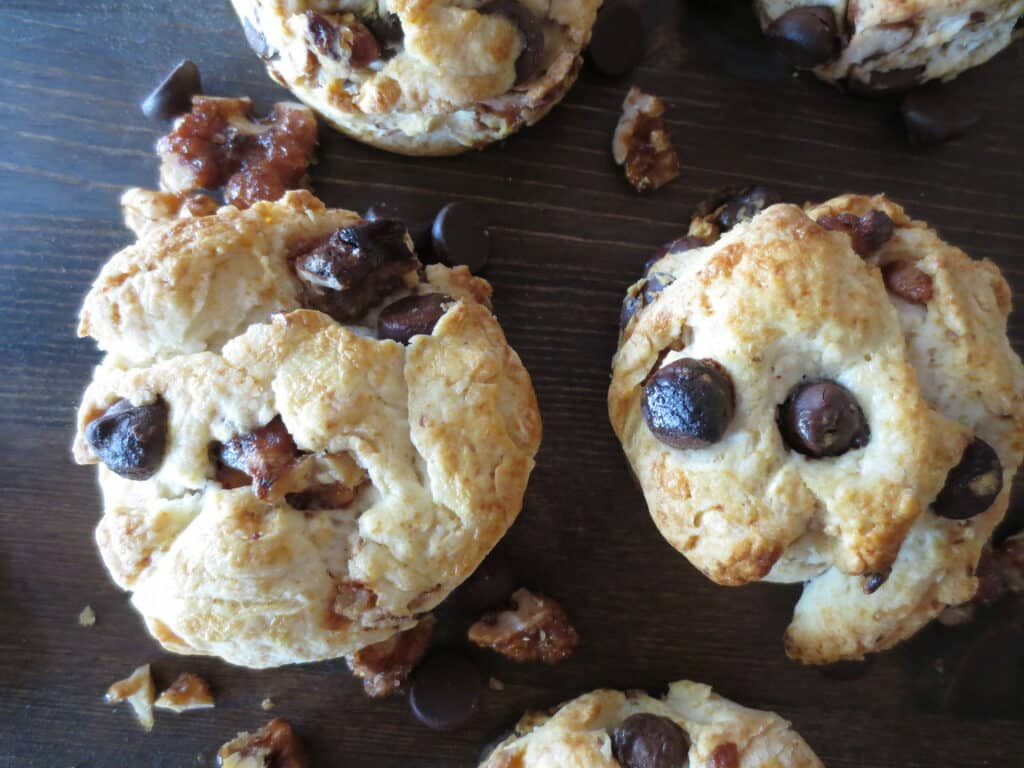 Enjoy!
Dark Chocolate & Candied Walnut Biscuits
Ingredients
For the Walnuts
1/2

cup

walnuts

2

tbs.

brown sugar

2

tsp.

honey

1/2

tsp.

cinnamon

Pinch

of salt
For the Biscuits
2

cups

flour

3

tsp.

baking powder

Pinch

of salt

1/2

cup

shortening

very cold

3/4

cup

buttermilk

1/3

cup

dark chocolate chips

1

tbs.

heavy cream.
Instructions
For the Walnuts
Preheat oven to 250 degrees, and line a baking sheet with foil

Mix together the walnuts, brown sugar, honey, cinnamon, and salt.

Spread evenly on the pan.

Bake for 30 minutes, stirring every 10 minutes. Remove immediately from the pan and let the nuts cool on a sheet of parchment or a cutting board.

Roughly chop.
For the Biscuits
Preheat oven to 400 degrees

In a food processor, pulse together the flour, baking powder, and salt.

Add the cold shortening, and pulse just a couple of times, until the shortening is cut into pea-sized pieces.

Add in the buttermilk, and pulse until dough forms.

Remove from the processor, and knead in the chopped walnuts and the dark chocolate.

Pat the dough until it's about 3/4 inch thick. Use the biscuit cutter, and pat together the scraps to get a few more biscuits.

Place on a lined baking sheet, and brush the tops with cream.

Bake for 12-15 minutes, until the tops are golden.
Comments