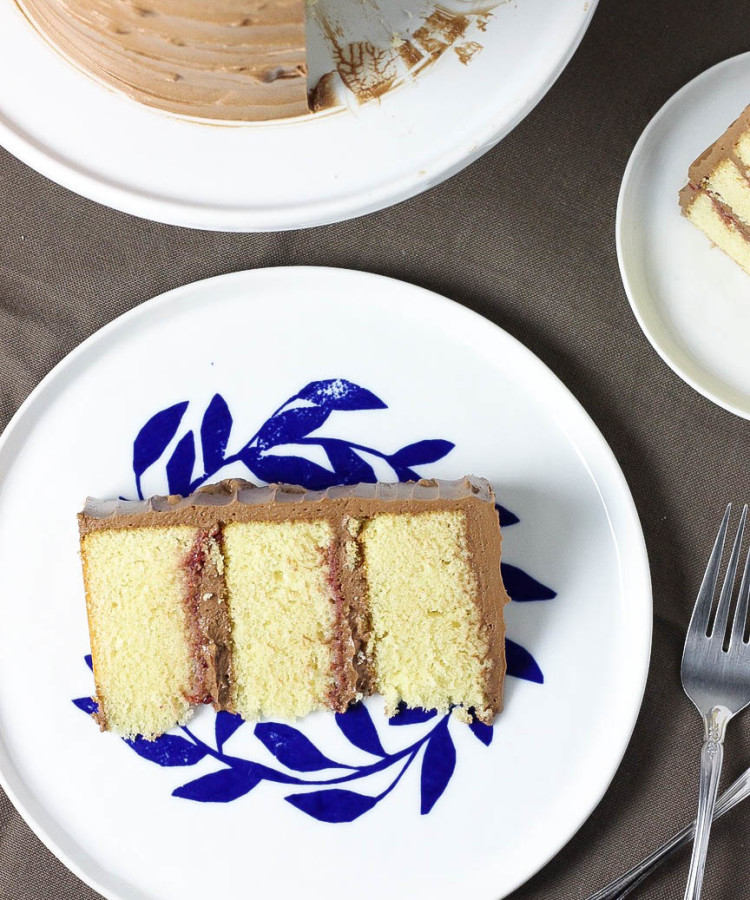 I hope everyone had a wonderful holiday season this year!
I've never done one of these wrap-up posts, but I think they seem really fun so I'm going for it this year. 2017 has been a wonderful, exciting year in my personal life, and for this blog! I so appreciate all of you readers who take the time to look at my posts and bake my recipes.
So, here's the top 4 recipes from my blog this year- these are the posts that you guys loved the most in 2017!
4. Celebration Cake– lightly sweet layers of vanilla pound cake with raspberry jam and chocolate Swiss meringue buttercream! I also got to share some exciting news about my upcoming book on this post, and it was wonderful to hear such support on social media from you all!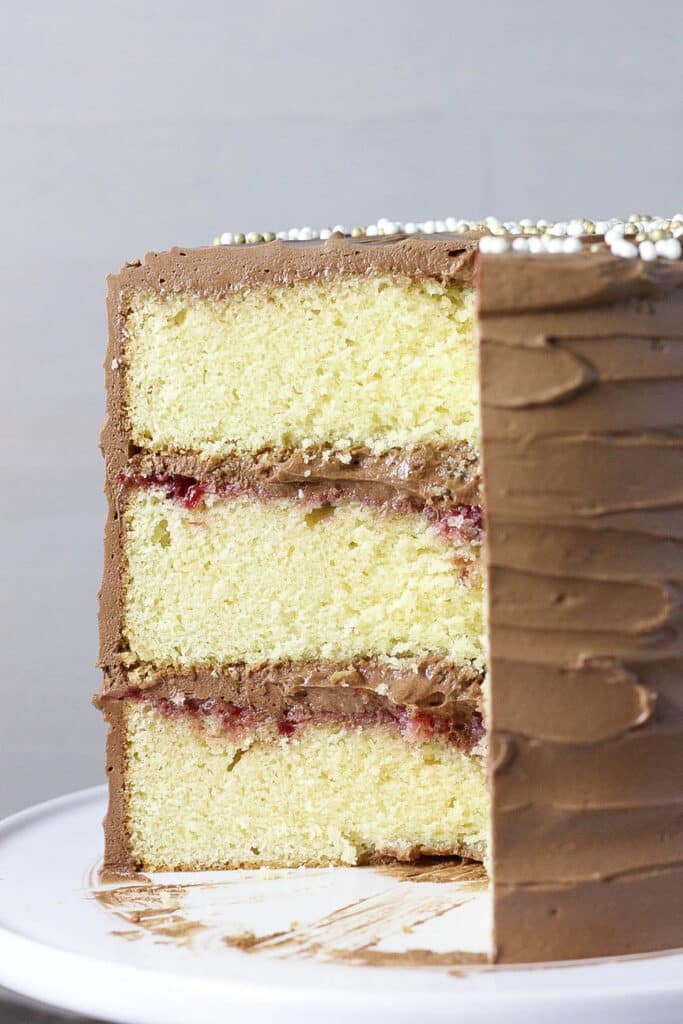 3. Chocolate Chip Cheesecake Stuffed Monkey Bread– it's exactly what it sounds like, and you should make it today if you haven't already. I worked with Dion's Pizza for this fantastic dessert recipe!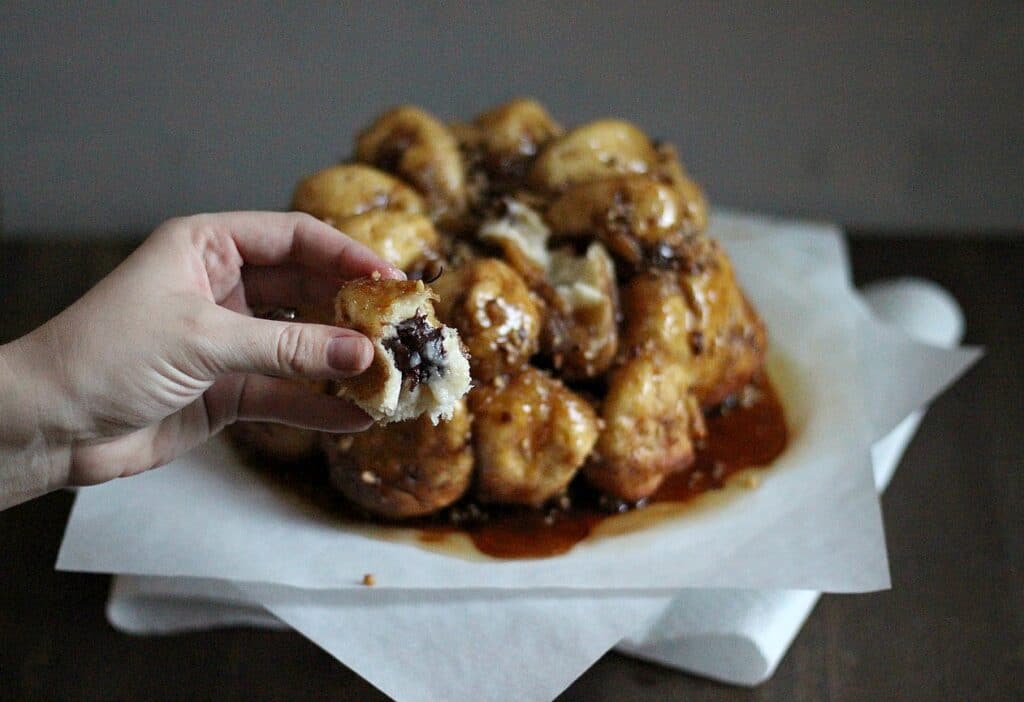 2. Soft Pretzel Twists– these are the perfect snack, and you can even use them as slider buns for sandwiches! Salted, soft, and perfect with cheese, I promise.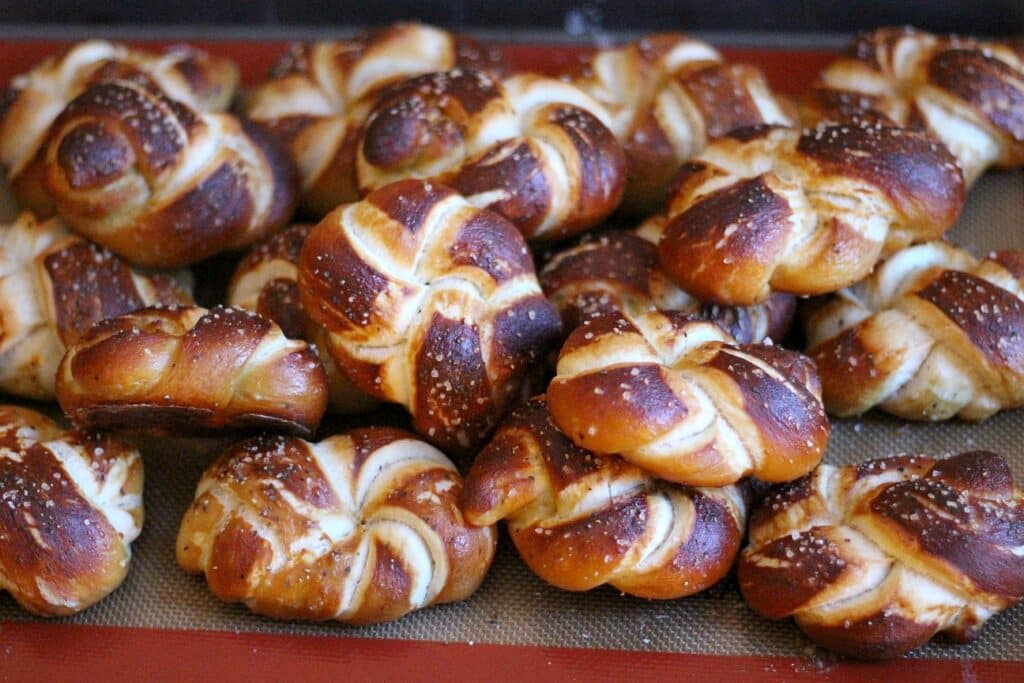 1. Salted Chocolate Covered Graham Crackers– these easy treats were the most popular recipe of 2017! No question, they are a favorite of mine as well. Just the right amount of salt brings out all the flavor here, and they are the perfect snack!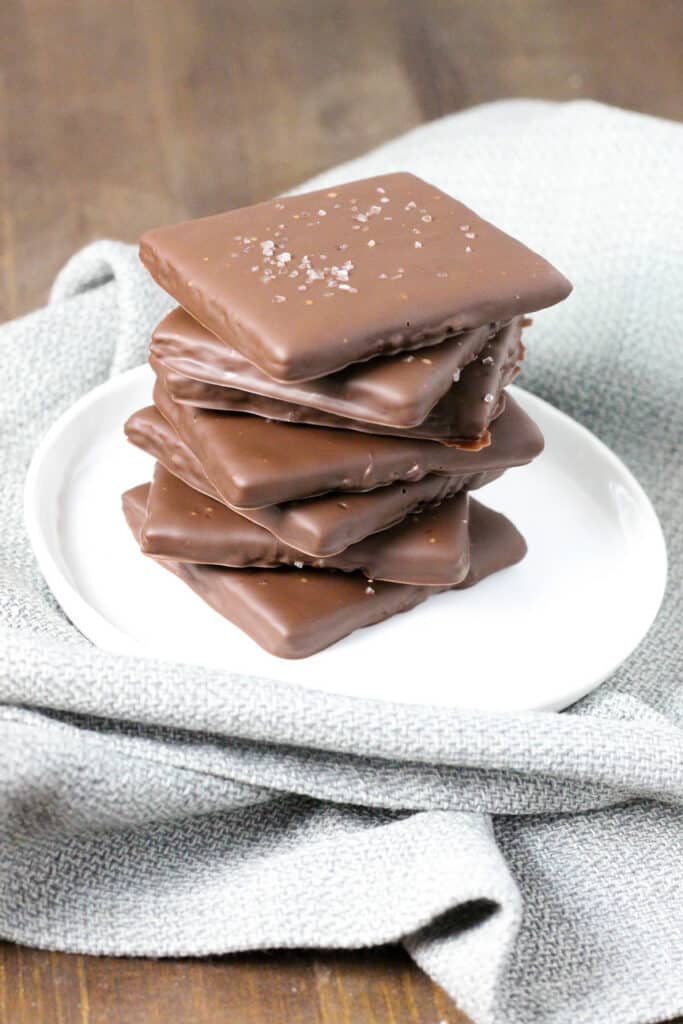 I've had a great time making yummy treats this year, and I hope you've all been able to bake something new, and find recipes that work in your high altitude kitchen. Here's to next year- one full of more food and baking for us all!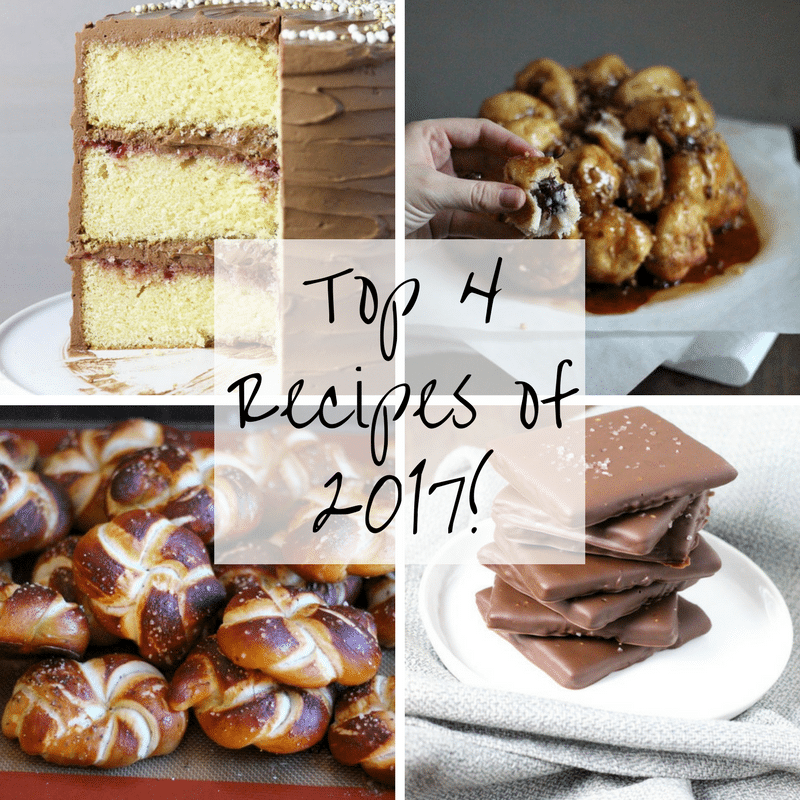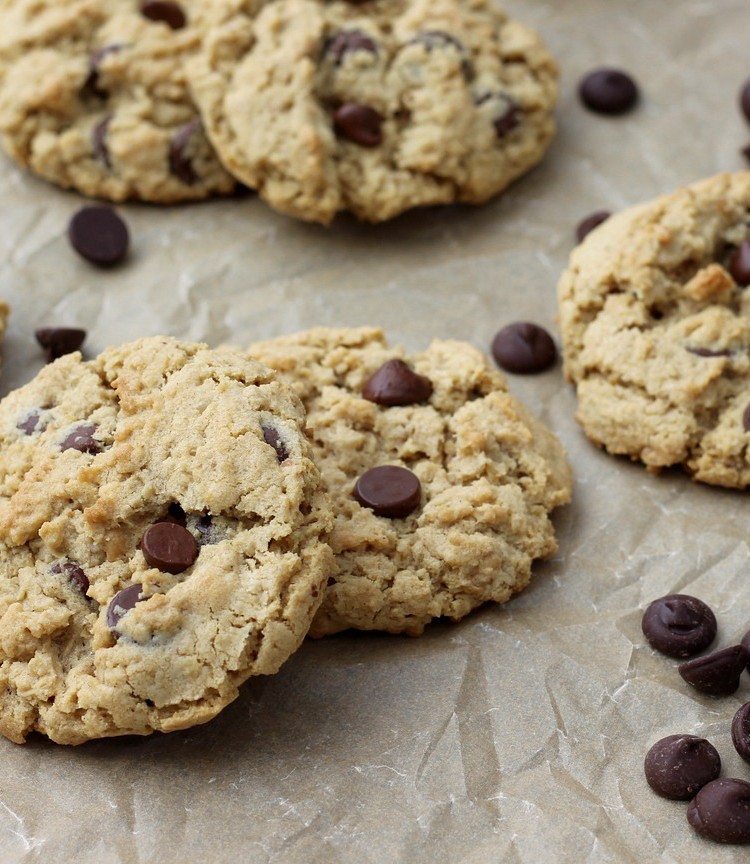 Hey guys! It's Sunday, and today should always be a day of cookies (pies, cakes, and other misc. baked goods acceptable).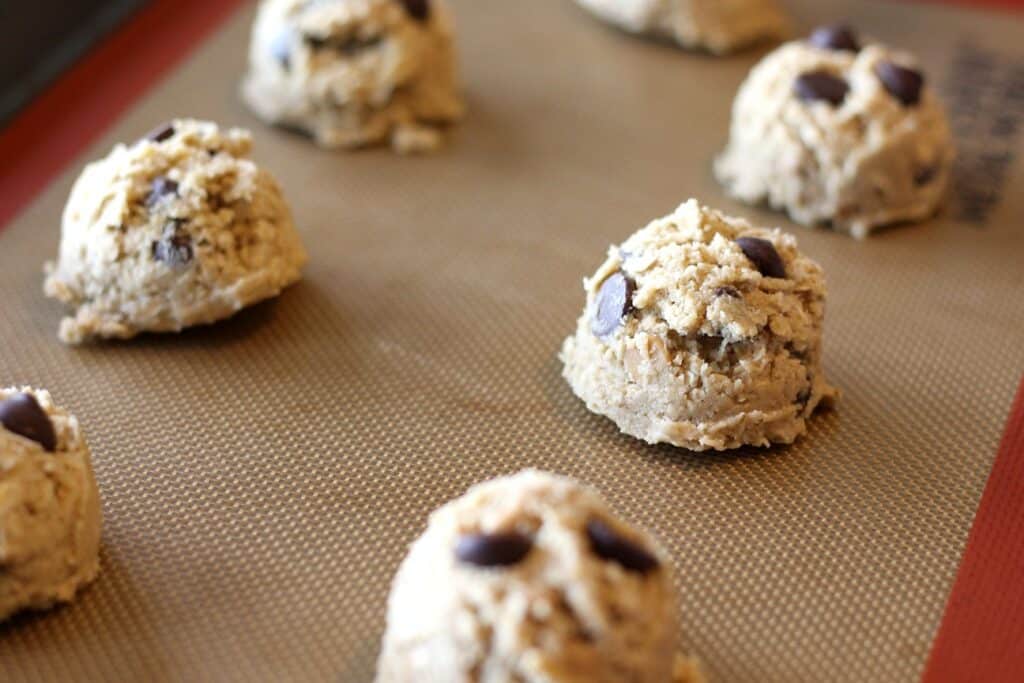 Today I'm sharing a recipe for peanut butter oatmeal chocolate chip cookies, because why settle for just oatmeal, or just peanut butter, or just chocolate chip you guys? Why NOT have all three?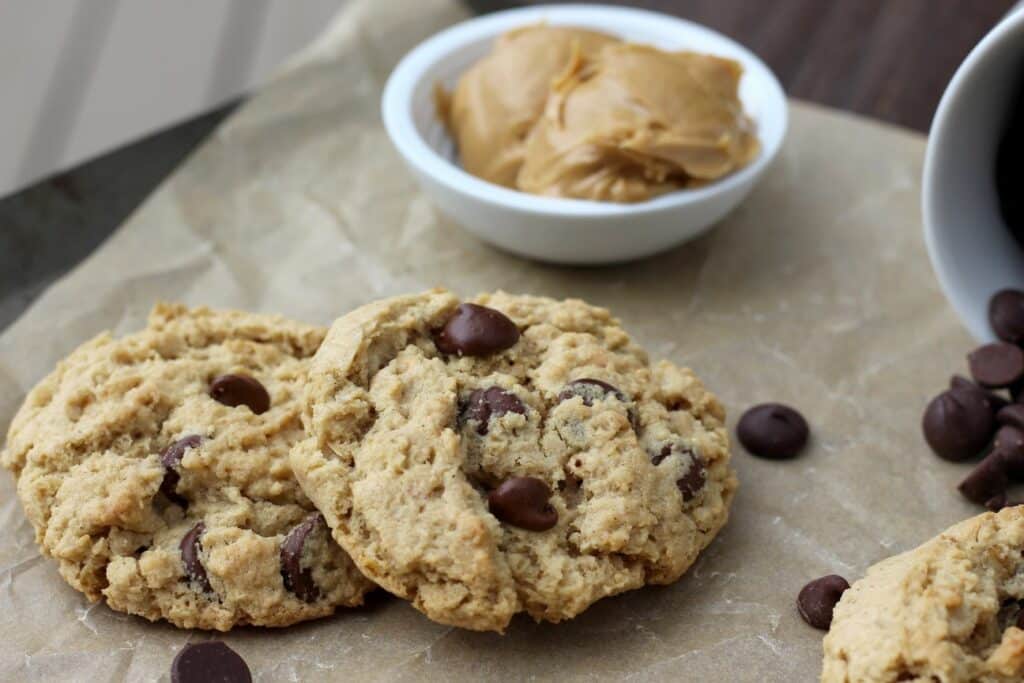 Little known fact- my cookie of choice is oatmeal. This is like 85% due to the fact that when it comes to raw cookie dough, oatmeal cannot be matched. It's amazing, and that's before the cookies are even baked you guys, AND it's amazing with just boring old oatmeal with nothing else.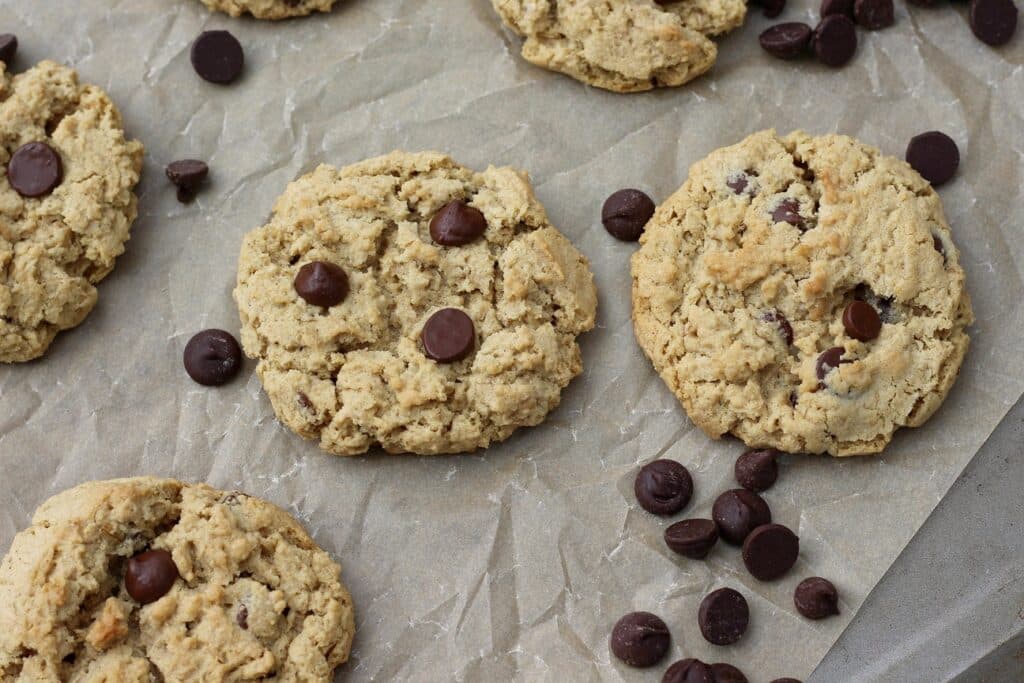 Can you just imagine how awesome this batch is? Peanut butter is a likely combo with oatmeal, and chocolate is a likely combo with… cookies, okay? Perfection has been born today.
This recipe originated from my middle school home ec class. We had tons of printed recipes at the end of the year in all different colors, all of which we had prepared during the class. The cookies these ones are based off, btw, I totally botched in class- forgot the flour (lol, not that important for cookies, right?), but once I made them at home, I never stopped.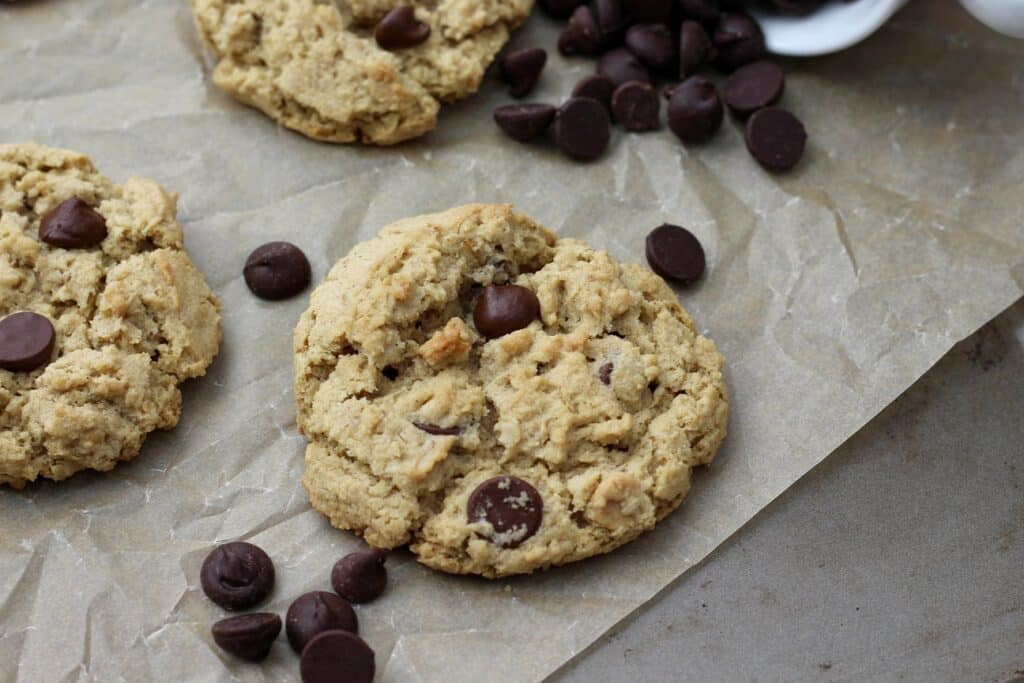 The secret is the mix of blended oatmeal and full oats. The oatmeal powder gives you that toasty flavor more finely woven into the dough, and the whole oats offer the texture that we all associate with traditional oatmeal cookies. You blend the oats in a food processor or blender.
Okay, there's actually another secret, and it's super simple: cinnamon. I always add it to cookies because it creates this warm back note to end result that I promise you'll love.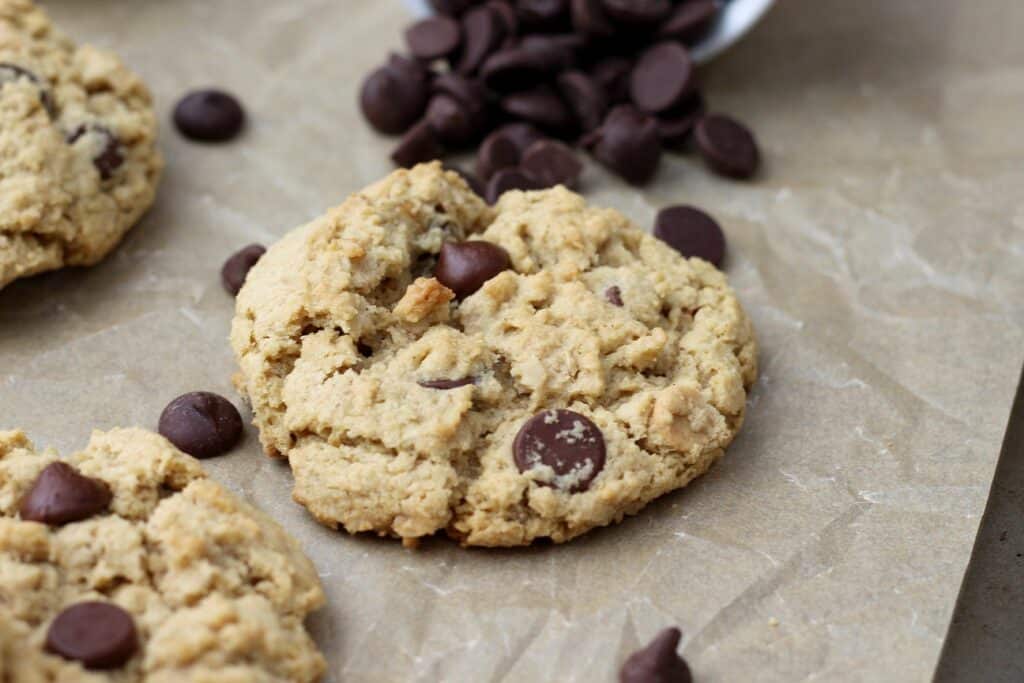 For good measure, I threw in some peanut butter chips alongside the chocolate. It takes home that peanut butter flavor, and it's a nice compliment to the chocolate. Anyways, these are optional, so if you choose to leave them out, just replace them with more chocolate chips so you've got a good chip-to-dough ratio going on.
Enjoy!
Peanut Butter Oatmeal Chocolate Chip Cookies
Ingredients
1 cup room temp butter
1/3 cup smooth peanut butter
1 cup white sugar
1 cup brown sugar
2 eggs
1 tsp. vanilla
2 3/4 cup old fashioned oats, blended to a powder
1/4 cup old fashioned oats, left whole
2 1/4 cup flour
1 tsp. salt
1 tsp. cinnamon
1 tsp. baking soda
1 tsp. baking powder
1/2 cup peanut butter chips
3/4 cup chocolate chips
Instructions
Preheat your oven to 350 degrees, and line two baking sheets with parchment paper or nonstick sheets.
In a large bowl, beat together the butter, peanut butter, white sugar, and brown sugar until fluffy.
Add in the eggs and vanilla and mix until smooth.
In a separate bowl, whisk together the oats, blended and whole, flour, salt, cinnamon, baking soda, and baking powder.
Slowly beat the flour mixture into the butter mixture until completely combined.
Stir in the chocolate and peanut butter chips.
Scoop into large cookies (2 tbs. of dough roughly) onto your baking sheets.
Bake at 350 degrees for 12-15 minutes, or until just golden.
Cool completely and enjoy!
https://www.dougheyed.com/peanut-butter-oatmeal-chocolate-chip-cookies/
So, I basically only have time to bake on the weekends. I work 60 hours most weeks, and so my days an evenings are always full. Weekends are my time for baking and personal blogging. Usually, I spend some time during the week when I can to plan out my baking for the weekend, and to plan out what will be going on the blog.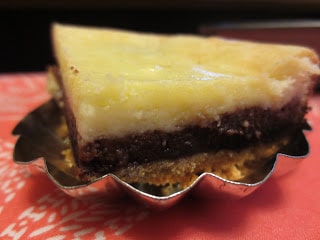 So here's the thing: I do not love cheesecake as much as the next guy. I love cheesecake WAY MORE THAN THE NEXT GUY. As a side note, if I actually know you and you don't like cheesecake, I'm going to have to reconsider our friendship.