I'm all for warm cozy stuff right now. You probably are too. We've had a couple of smaller snows here, but it still doesn't really feel like winter. It's been pretty mild, but I'm just over here pretending it's full-on winter and this recipe, this is a winter one guys.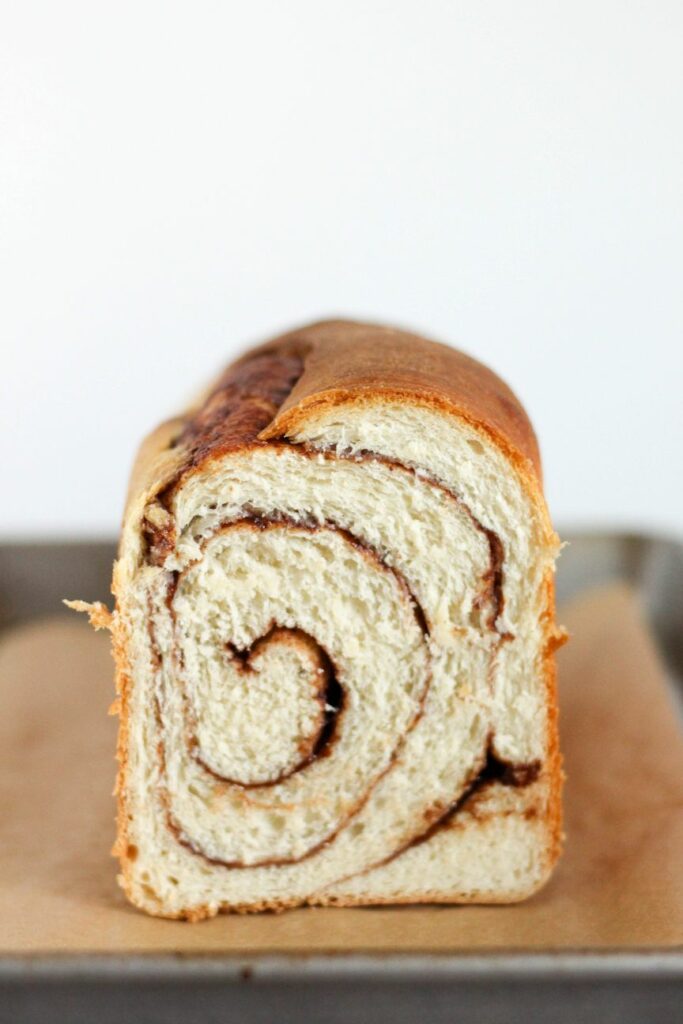 I'm taking my classic High-Altitude Sandwich Bread recipe and adding in a layer of sweet cinnamon goodness. When I was a kid, getting cinnamon swirl bread from the store and eating it as toast was a serious treat, I highly recommend it. Actually, this bread is REALLY good toasted- I think that's how it should be eaten.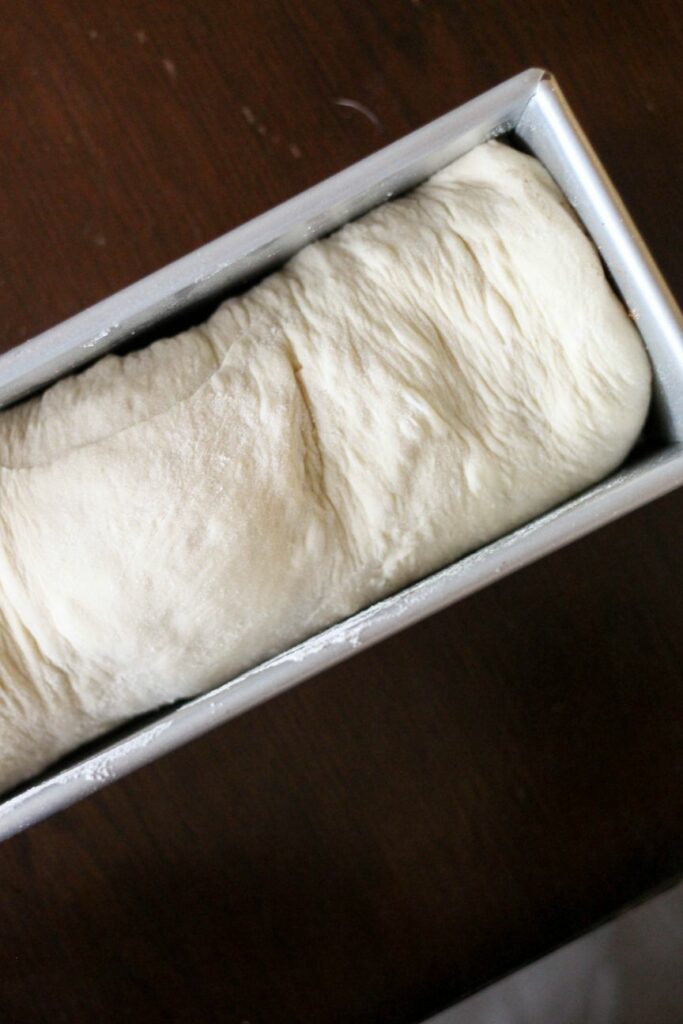 This is a really simple, enriched bread dough. Enriched, in terms of bread, means that it has other ingredients added to it to make it richer. For this recipe, I'm adding milk, butter, vanilla extract, and a little bit of honey. It creates a really beautiful dough that is easy to work with, and results in a light, fluffy loaf of bread.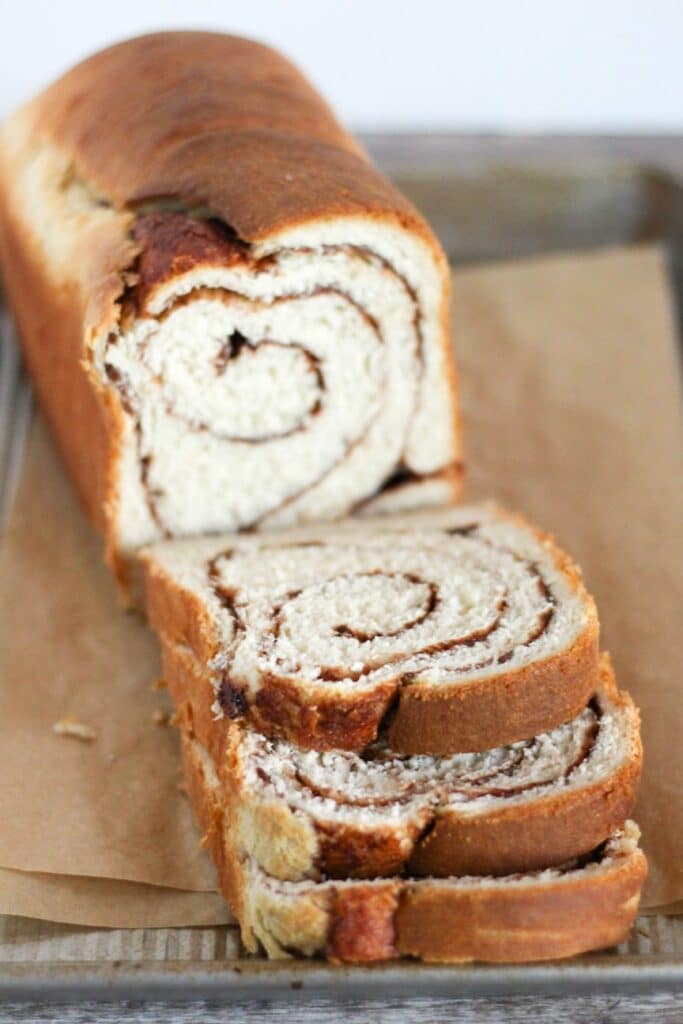 Your house is going to smell AMAZING when you bake this up you guys. It's worth every minute just for that.
So, there's a couple of important things to remember when you're baking bread at a high-altitude. First, it's going to rise faster, so you really need to pay attention to size rather than the suggested rise time. I've added the time that it takes for me, but there's a lot of factors here. And with the rise, you really want to make sure you don't let it go too far- you'll end up with a dense bread if you do!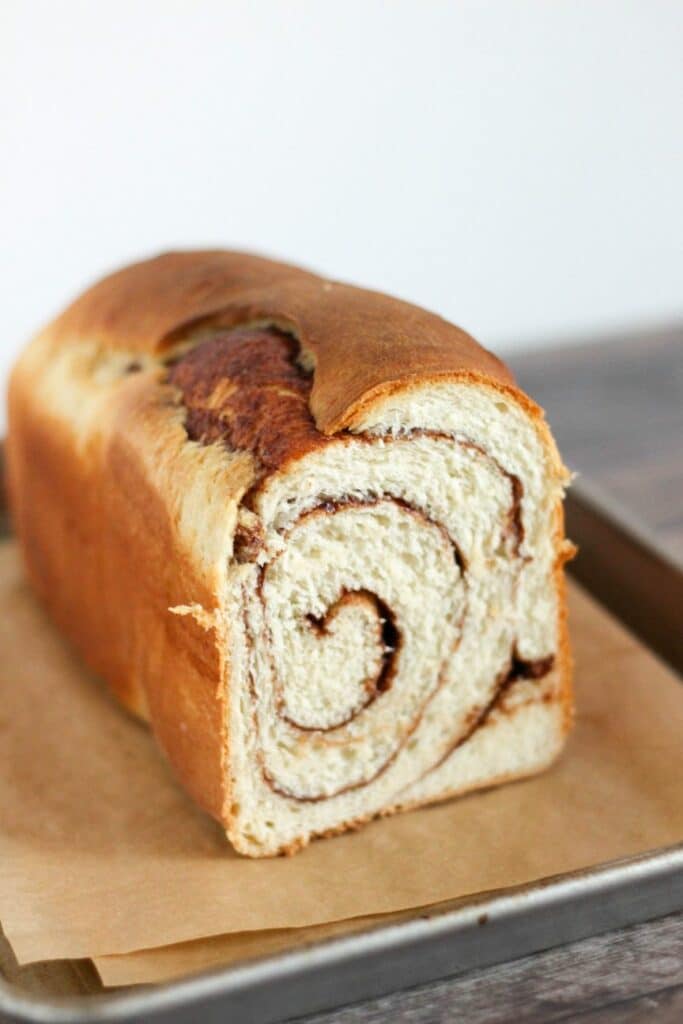 I hope you guys enjoy this one- it's definitely one of my favorites. And you know what's nice about making bread at a high-altitude? It doesn't take as long to make! It's wonderful you guys- you won't need to wait too long for each rise, and you'll have bread before you flippin' know it!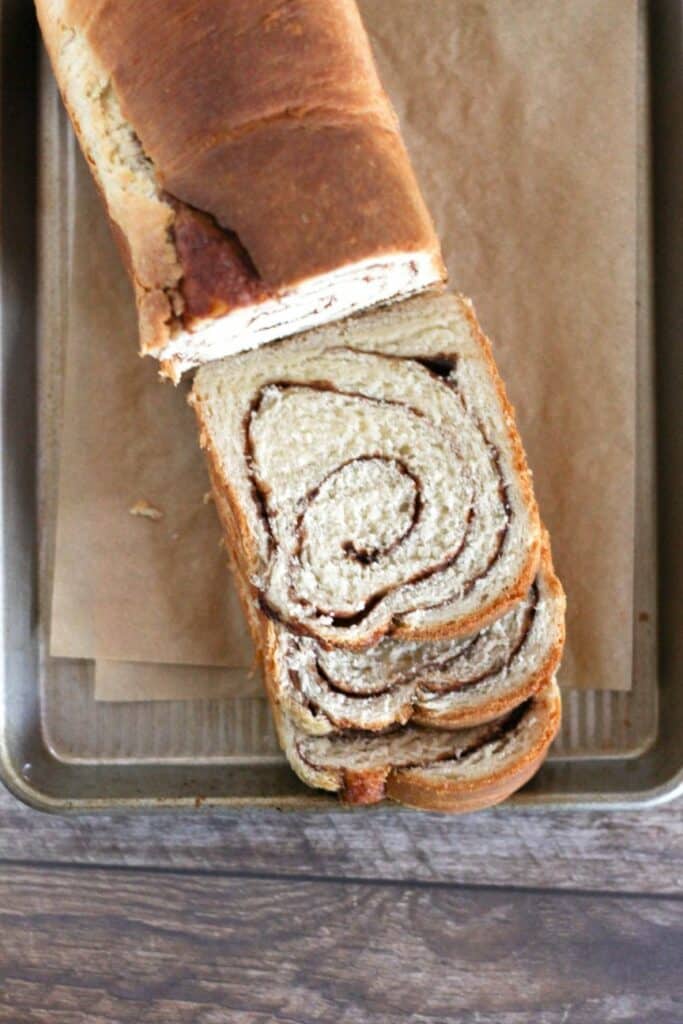 On a personal note, baking bread is something I find really satisfying. The results are never bad, even when they aren't perfect, but really it's something that will warm ya heart. Enjoy!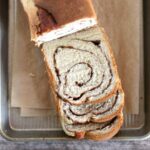 Cinnamon Swirl Bread
Ingredients
3/4

cup

water

1

cup

milk

2

tbs.

sugar

3

tbs.

honey

1

tsp.

vanilla extract

1

tbs.

melted butter

2 1/2

tsp.

active dry yeast

4-5

cups

all purpose flour

2 1/2

tsp.

salt

3

tbs.

additional melted butter

1/2

cup

sugar

2

tbs.

cinnamon
Instructions
In a microwave safe bowl, heat the water, milk, sugar, honey, vanilla extract, and 1 tbs. butter in the microwave until it reaches 110-115 degrees on an instant read thermometer. Stir in the active dry yeast, and set aside to bloom for about 5 minutes, or until the mixture is bubbly and foamy.

Transfer the yeast mixture to the bowl of a stand mixer (or into a large mixing bowl), and add in two cups of flour along with the salt. Mix until combined with a paddle attachment, or with a wooden spoon. The mixture will be liquidy and lumpy at this point.

Add in another cup of flour, and continue adding in 1/4 cup portions until the dough starts to pull away from the sides of the bowl. Switch to a hook attachment at this point. The dough should be soft and slightly sticky when you stop adding flour.

Knead either in the mixer or by hand until the dough is elastic. By hand, this will take about 10 minutes, and by mixer it should take about 5. The dough may still be slightly lumpy, but should spring back when you touch it.

Transfer the dough to a lightly oiled large bowl, and cover with plastic wrap. Let the dough rise by about 1/3 in size, which takes about 30 minutes for me, but keep an eye on your dough size to avoid over-proofing.

Grease a 9-inch loaf pan. Set aside.

Roll your dough into a large rectangle. One side should be about the same length as the length of your loaf pan. In a small bowl, stir together the sugar and cinnamon. Evenly sprinkle all over the rolled-out dough, all the way to the edges. With your rolling pin, gently press the cinnamon-sugar mixture into the dough. Roll the dough, starting on the loaf-pan-length side, into a tight log, and place seam-side down into your prepared loaf pan. Cover with plastic.


Preheat your oven to 375 degrees. Let the dough rest for about 15 minutes. It will be just slightly puffed. Brush the top of the loaf generously with some of the melted butter, and bake for 45-48 minutes. The dough should reach a deep golden brown color, and you can use an instant read thermometer to see that the inside reaches 195 degrees.


Brush the remaining melted butter over the top of the loaf immediately when you take it out of the oven. Cool for about 20 minutes in the pan, and then turn out onto a cooling rack to finish cooling. Wait until the bread is completely cool to slice. Enjoy!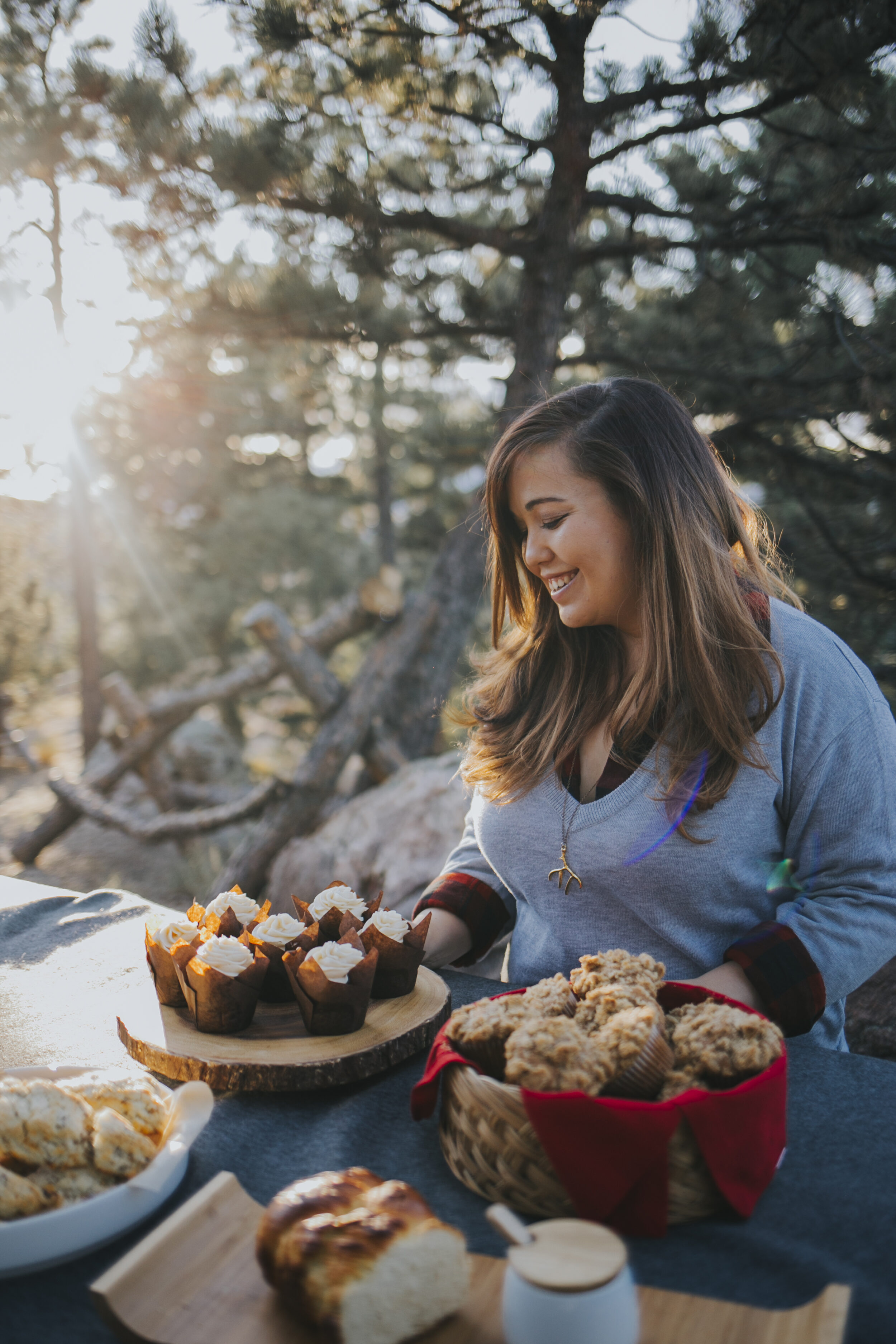 Hello and welcome! My name is Nicole, and Dough-eyed is a food blog for people who want to bake for their family and friends in high-altitude areas. Think of me as a friendly voice there with you in the kitchen, here to give you confidence when you're baking, and to help you with the struggles of baking at high-altitude. Come back every week for new recipes, tips, and advice on high-altitude baking!